Birthdays are one of the most special days in a child's life. Not only does it help them feel extra special, but it also allows them to have one day each year that is all about celebrating who they are and making memories as they continue on the journey of childhood. Throwing an amazing party for your kiddo doesn't have to be overwhelming or stressful.
By following this guide, you will learn how to plan ahead and make sure every part of their dream birthday comes together perfectly! From deciding on a theme to putting together decorations and games, this complete guide will walk you through all the details so that your child can experience a celebration they'll never forget!
Choose a Theme
Let your child's imagination run wild as you plan their next party by allowing them to choose a fun theme. Whether it's a superhero bash, a princess celebration, or a pirate adventure, the possibilities are endless. Once you have the theme, it's time to start brainstorming the decorations, food, and activities that will make the party truly unforgettable.
From decorating the room with balloons, streamers, and themed props to serving food and treats that fit the theme, your child's special day will be one they'll never forget. Plus, having a central theme helps to keep the rest of your planning focused and organized. Keep in mind that you don't need to spend a lot of money in order to make your child's day extra special. With a little creativity and some DIY spirit, you can make your own decorations and even tailor the food choices so they match the theme perfectly!
Party Supplies
Once you have the theme, it's time to start shopping for all of the decorations that will help create a magical atmosphere. Be sure to check out a local party shop or online shop for items such as balloons, streamers, props, and tableware that fit your chosen theme. You can also make some of your own decorations; so get creative and let your imagination run wild.
Don't forget to also pick up other supplies such as plates, napkins, cups, straws, utensils, and anything else that you may need for the party. And if you're going to be having a lot of guests, it's best to buy more supplies than you think you'll need just in case!
Pick a Venue
Choosing the perfect venue for a party is essential when it comes to planning a successful event. One of the first things to consider when selecting a venue is whether you prefer to host it at home or rent out a space. Each option has its advantages and disadvantages, and the choice ultimately comes down to personal preference and budget.
If you decide to have the party at home, you have the convenience of not having to worry about finding and booking a venue, but you may need to adjust your furniture and decor to accommodate your guests. On the other hand, renting out a space can give you more freedom in terms of guest count and theme, but it can also come with a higher price tag.
Invite Guests
Once you have the theme and venue set, it's time to get the word out about your child's special day! Start by creating a list of potential guests. If you're throwing a smaller party and only want to invite family and close friends, consider sending out custom-made invitations for an extra touch of personalization.
If you're hosting a larger party and want to keep track of RSVPs, you can create an online event page where guests can indicate if they're attending. You should also make sure to include details such as the date, time, location, and any special instructions that guests might need to know in order to join in on the fun.
Make Decorations
When it comes to creating decorations for your child's birthday party, the possibilities are endless. Consider making custom-made items such as banners or centerpieces that fit the theme of the party and make sure they reflect your child's personality. You can also work on DIY projects with materials you already have at home such as paper, fabric, markers, glue, and other supplies.
For an added touch of fun, you can also incorporate interactive elements into the decor such as photo booths, pinatas, and scavenger hunts. Don't forget to add some personal touches such as framed pictures or homemade cards that will remind your child how special they are!
Plan Activities & Games
No birthday party is complete without a few games and activities to keep guests entertained. Depending on the theme of your party, you can create custom-made games or activities that go with it. For example, if you're hosting a superhero bash, you could set up an obstacle course for guests to navigate or have them complete missions in order to save the day! You can also hire a professional Magician Sydney that will take everyone's attention during Liveshow act. Who doesn't love magic when everyone's curious about it?
Prepare Refreshments
Once you have the decorations and activities set, it's time to start preparing the food for your guests. Whether you opt to cater or make treats yourself, be sure to provide a variety of options that fit the theme of your party. From cupcakes and cookies to finger foods such as mini sandwiches, nothing will make your child feel extra special on their day like having delicious snacks to share with their friends.
Don't forget to also plan out the beverages for your guests such as juices, sodas, or even a custom-made birthday punch! If you're feeling adventurous, you can even try making some themed cocktails for the adults in attendance.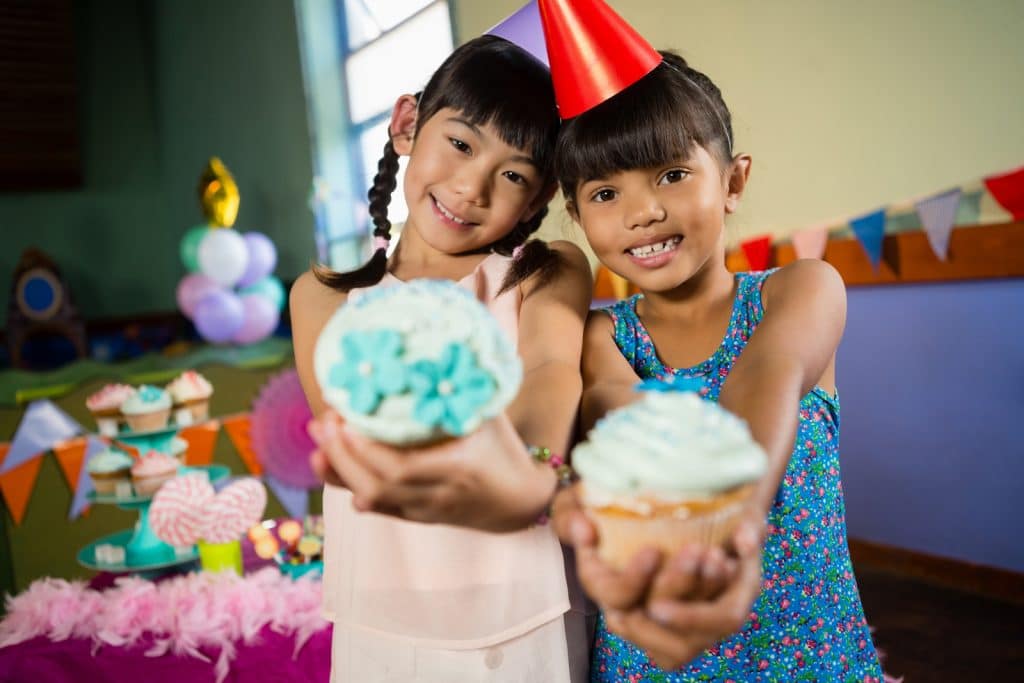 The ultimate birthday party is just a few steps away! By following these 6 tips, you and your child will be able to plan a fun and unique event that they'll remember for years. Hopefully, this guide was helpful in giving you insight into throwing the ultimate birthday party. It may take some time, but if you plan everything out and make sure it all matches your child's theme, they'll be sure to love it. So enjoy some quality planning time with your family and get ready to throw an awesome party!