The Elizabeth Water Park is an interactive water feature located at Elizabeth Quay, which at 1000 square metres is over three times the size of the Water Labyrinth in Forrest Place.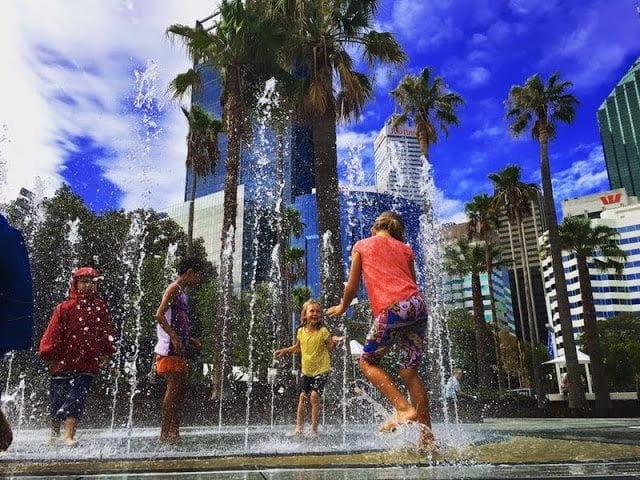 The Water Park is located right opposite the Elizabeth Quay train station so it is easily accessible via public transport.
The Water Park features a central 'island', bordered by 3 smaller circular 'islands'. It features (not pictured) a mosaic floor that is inspired by many elements of the Noongar people. A collaboration between artists Sandra Hill and Jenny Dawson, the artwork represents the Dreaming story of the creation of the Milky Way. The mosaic depicts water winding its way through the playground with smaller blue circles representing Hyde Park Lake and Lake Monger, the only two remaining lakes that are left in the greater Perth area.
The Water Park appears to operate every 15 minutes with the water flowing for 15 minutes.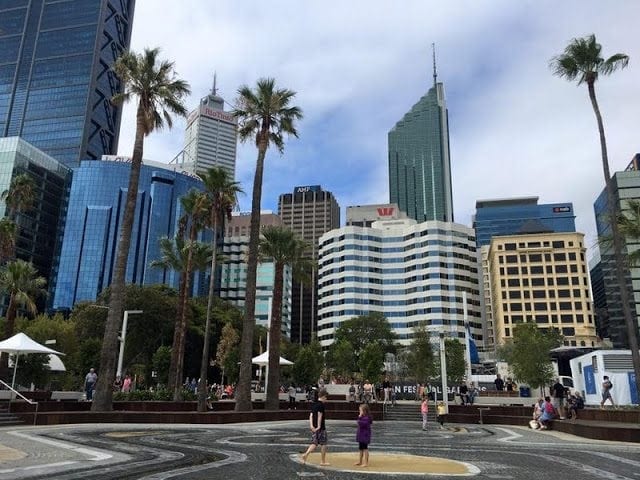 Don't worry about being caught in the middle of the Water Park when it commences its cycle – the water feature starts subtlety with the 3 outer islands slowly filling with a puddle of water.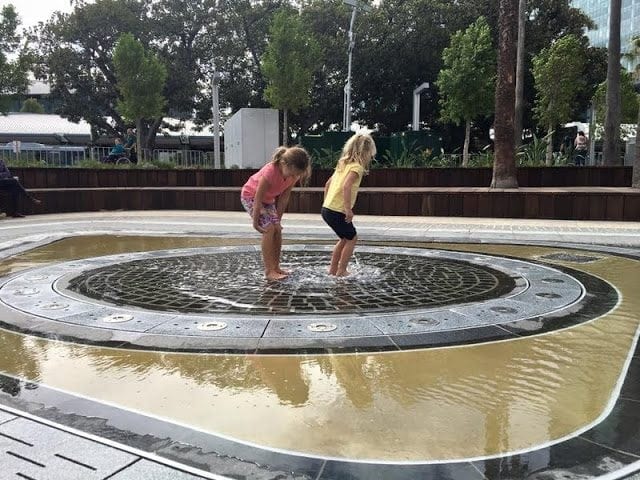 The islands then start to mist.
And fill with more water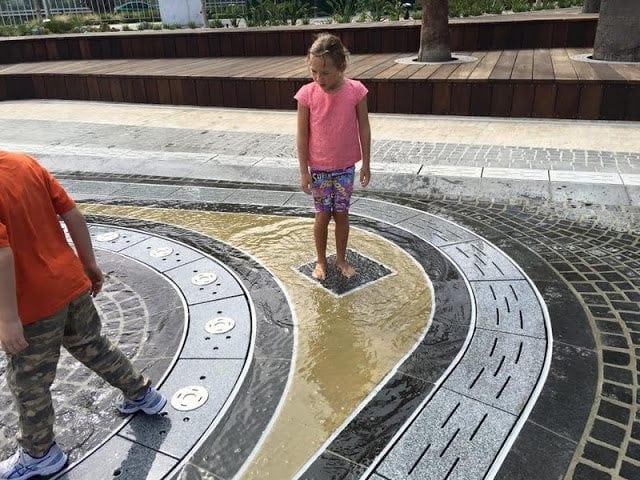 Before fountain jets appear,
Which get higher…
And higher!
The main middle island then erupts with many fountain jets.
All around the Water Park area is timber decking providing informal seating. There isn't much shade over the decking area but you will find a few umbrella areas with stone benches.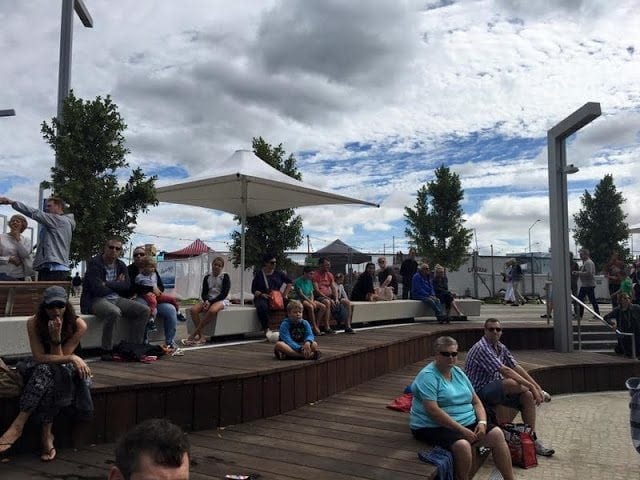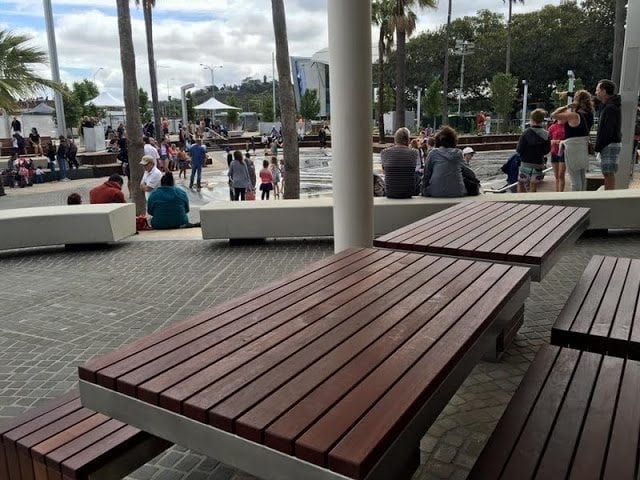 Be warned – if you take your kids along to the Water Park THEY WILL GET WET! It's absolutely irresistible to kids! Mine were absolutely drenched within minutes and super mum here managed to bring along a spare change of clothes but forgot a towel! We did the walk of shame to the toilets which again are right next to the Water Park.
I was pleasantly surprised by the toilet facilities. Each toilet offers a large changing space complete with a shower so fantastic for getting the kids dressed after their fun.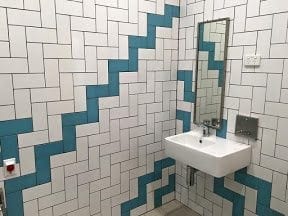 BHP Billiton Water Park is such a fabulous addition to Perth City and is going to be a massive hit with Perth families and visitors for years to come. Since our original review the water playground has been covered by shade sails.
Location
No Records Found
Sorry, no records were found. Please adjust your search criteria and try again.
Google Map Not Loaded
Sorry, unable to load Google Maps API.
Member Reviews