Found at Movida Estate, Willuna Park in Midvale, offers a fun new playground. Just minutes form Midland, the park features a great mix of traditional equipment, nature play, sand play and even soccer goals that will keep kids aged from about 3 years and up entertained.
The small playground has a wooden fort-like play structure that is great for a little imaginative play. There are two ways to get up to the fort, a sloping climbing nets and also a vertical tube climbing net.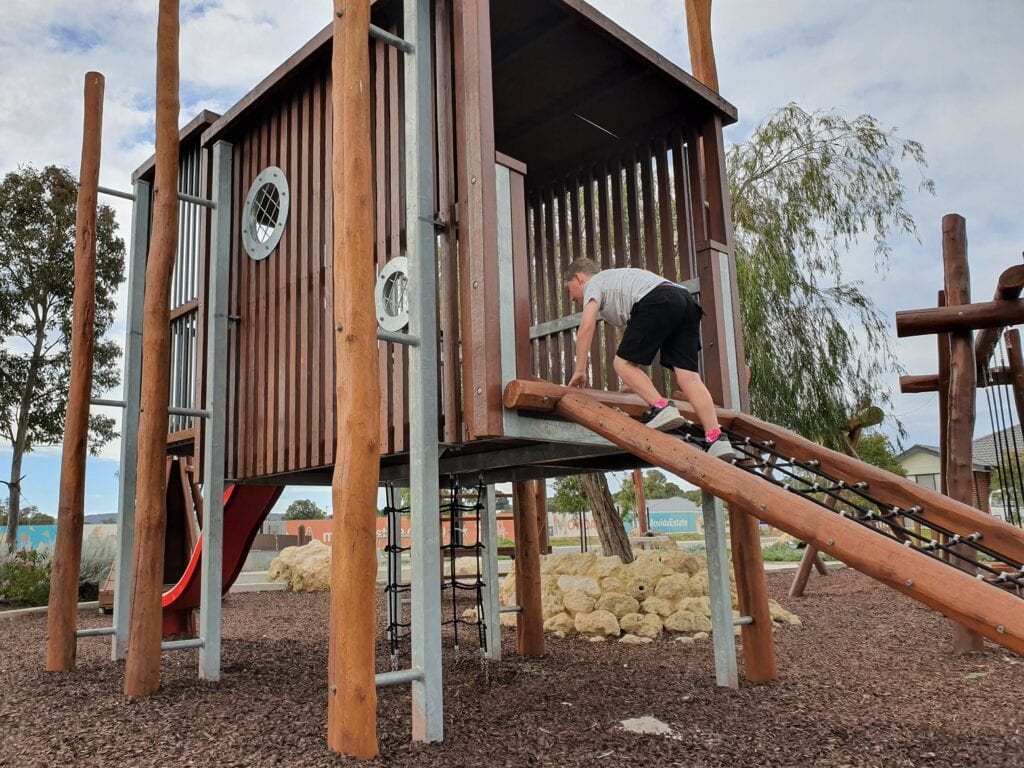 Of course, the best way to get down from the fort is via the red slide!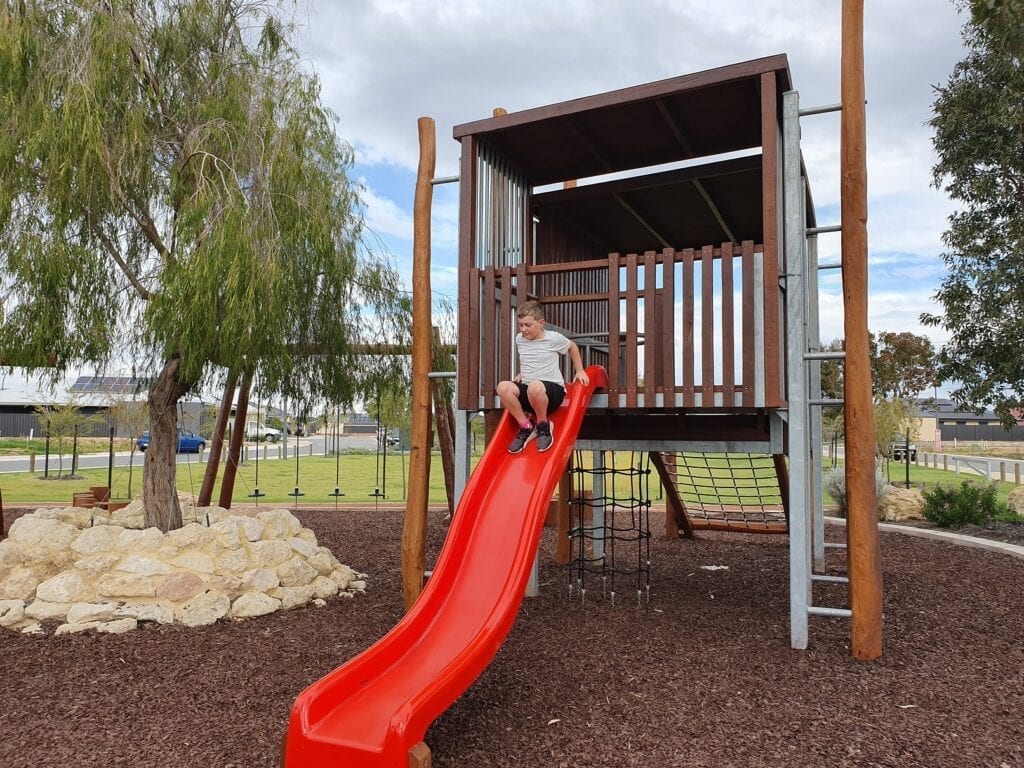 A little nature play is added into the mix at Willuna Park, Midvale. The wood-chipped play area features stepping stumps, boulders and ninja like balancing ropes to move between.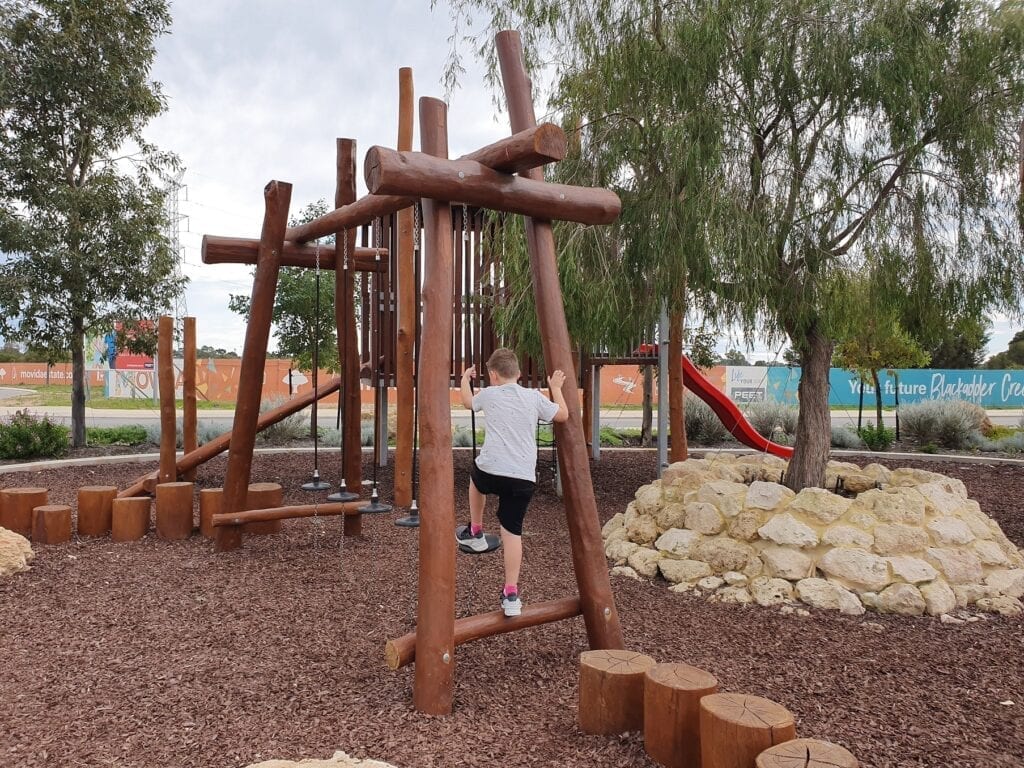 There's also a wig-wam like structure to use as a cubby.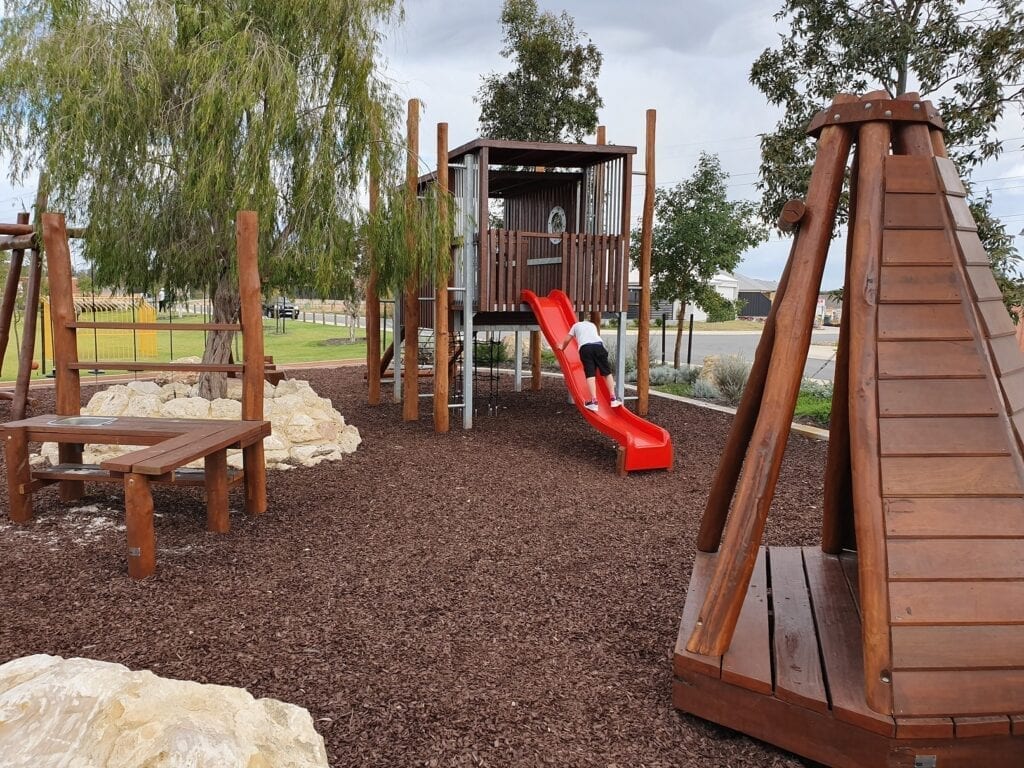 Little ones can get playful with mud-pies in the kitchen, which has a sink and wooden bench.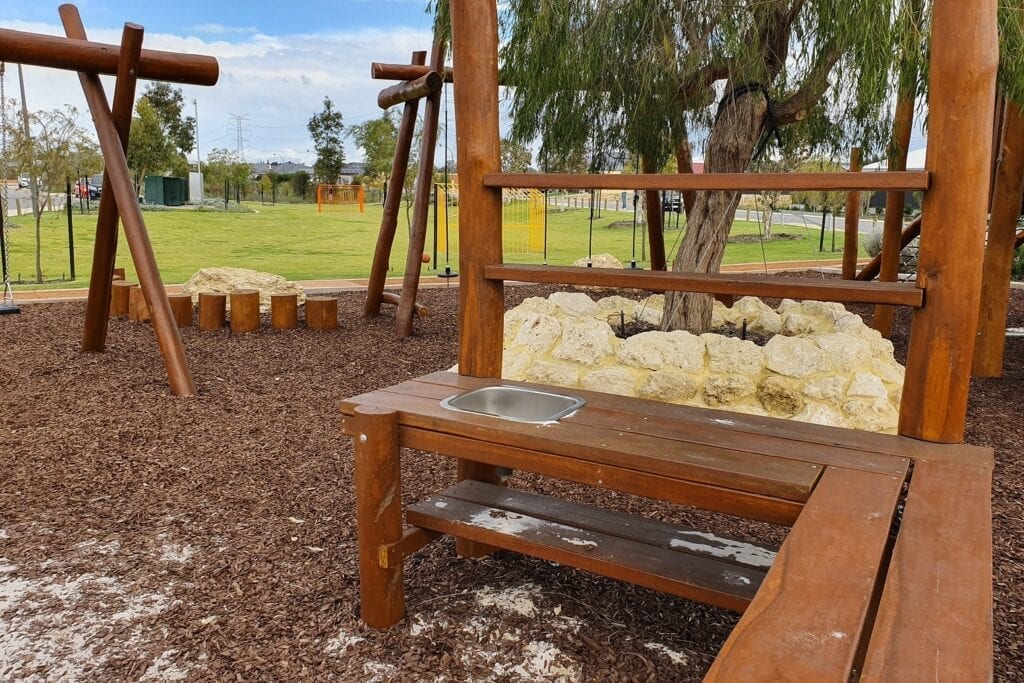 There's more sand-play in the sandpit which has a concrete table, with tyre pulley for moving the sand up onto the table, and back down to the sandpit, via the pipe.
A set of swings doesn't include a baby seat, which is unusual.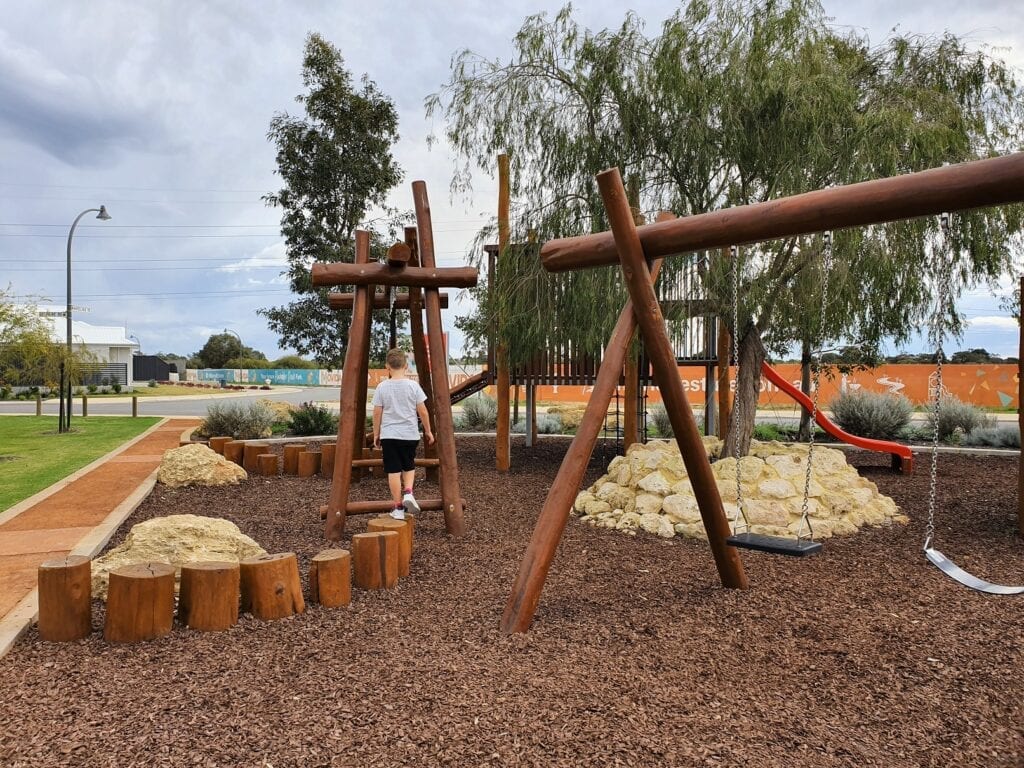 There's a little bridge with musical pipes and a nod to Midland's railway heritage, with pathways to follow with red bricks and timber sleepers.
If you have a little soccer fan, be sure to take a ball along. There's a little grassed area to run around on and have a kick about between the brightly painted soccer goals.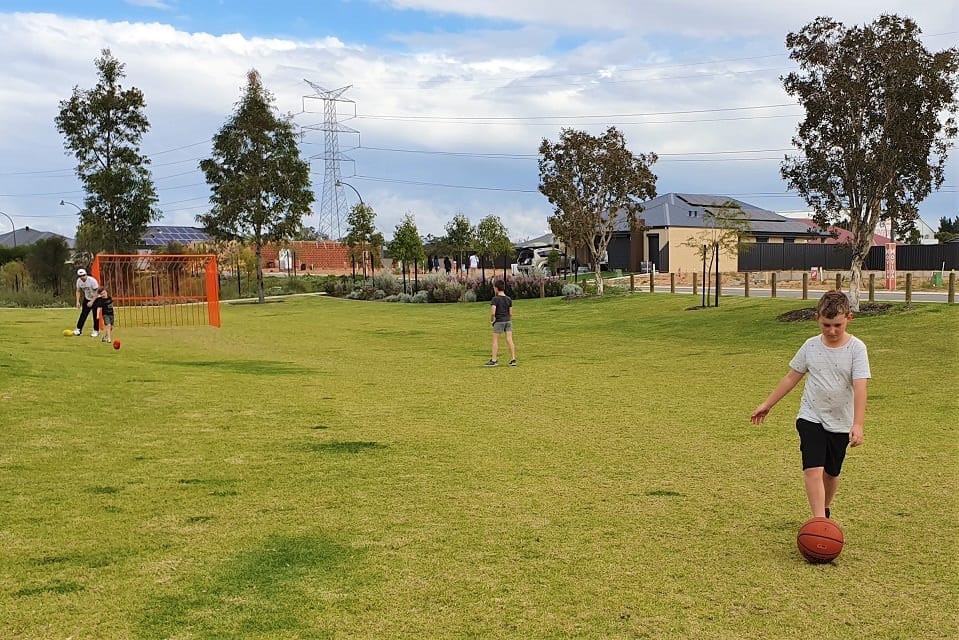 Street parking is easy to come by. Being a small play area, there's not many facilities, other than a covered picnic table and water fountain.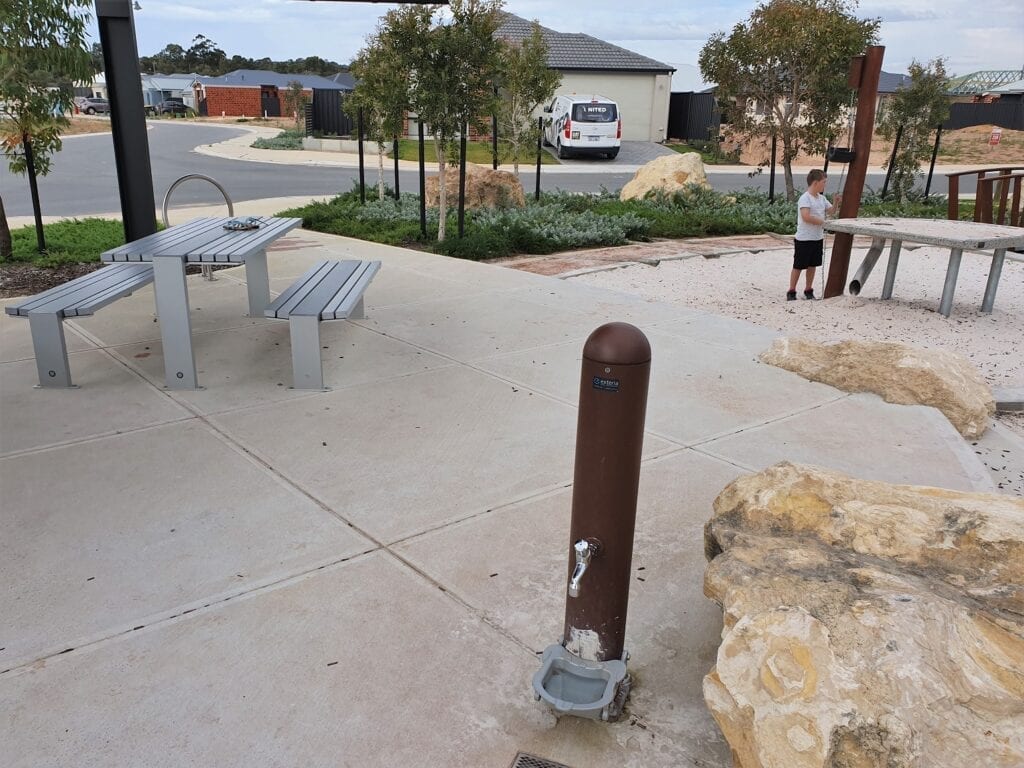 Willuna Park in Midvale is a small and action packed space for children to explore.
Willuna Park is found on Willuna Street, Midvale.
Find more playgrounds in Perth here.
Location
No Records Found
Sorry, no records were found. Please adjust your search criteria and try again.
Google Map Not Loaded
Sorry, unable to load Google Maps API.
Member Reviews