Vista Play park is situated along the Mandurah road in the new Vista Estate Singleton, just 20 mins south of Rockingham and 10 mins from Mandurah. It is the perfect location for a nature play date, morning tea or an after school run around.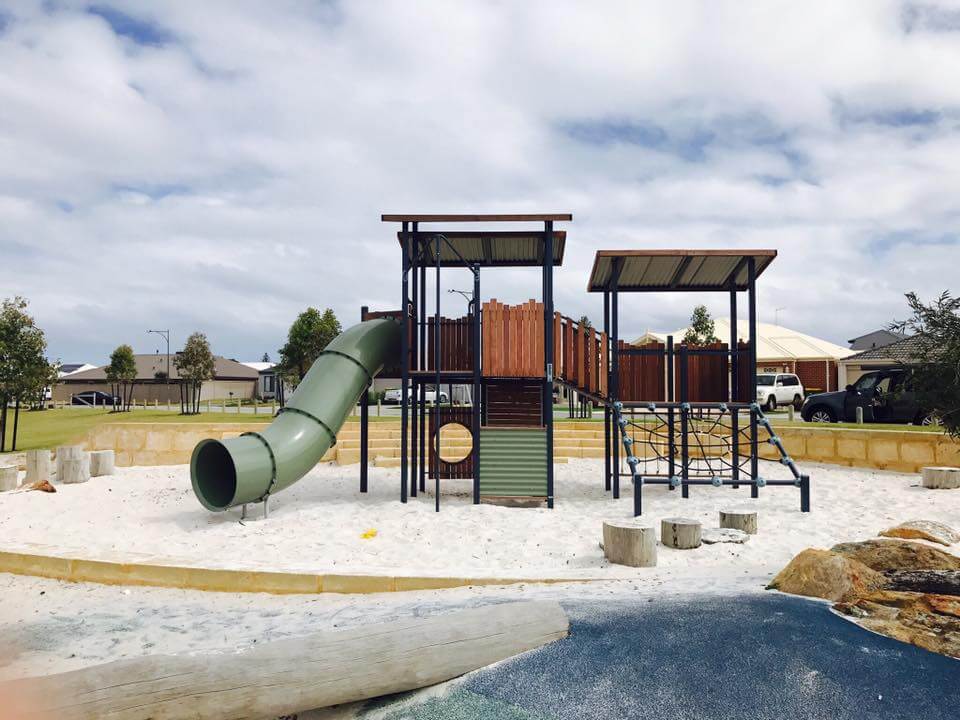 There is a great climbing structure with a slide, pole and a spiders web frame leading up to the main cubby area which is covered, perfect with the warm weather arriving.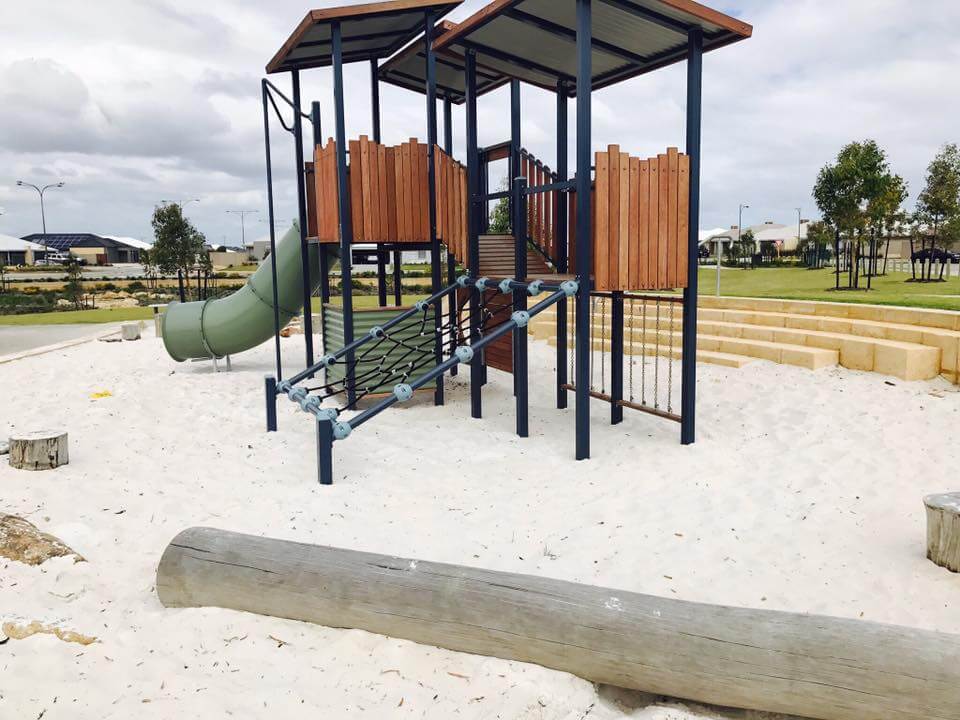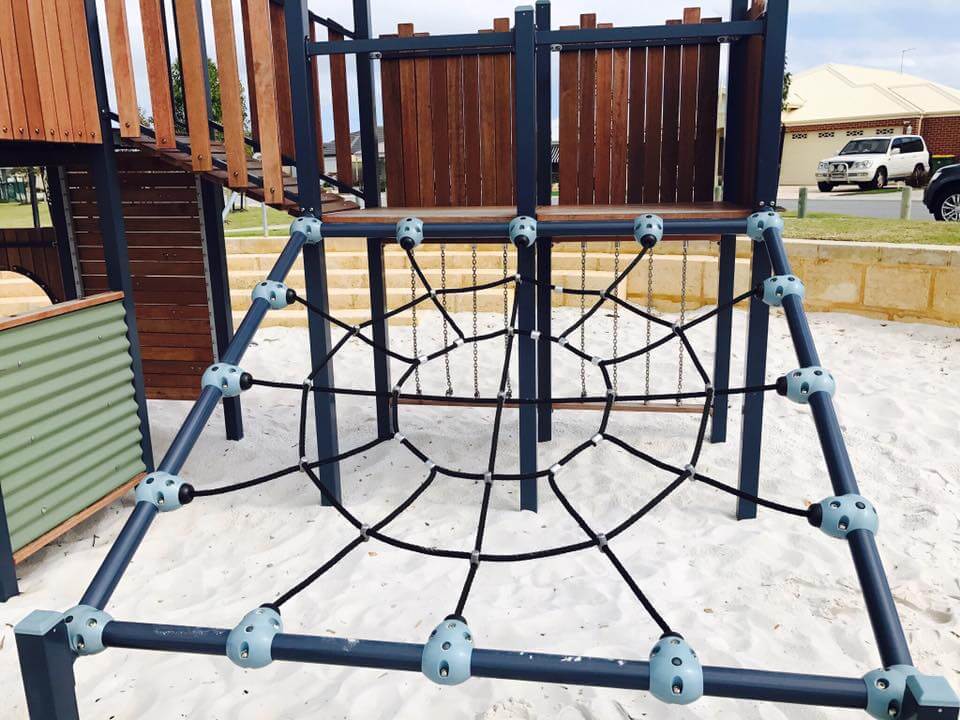 The rest of the activities in the park are all made out of logs! Lots of large logs to balance across which vary in difficulty. My three year old loved the challenge and spent ages trying to get across them all! There are lots of balancing log pathways to master all across the park, with different sized elevated logs to practice balancing skills on.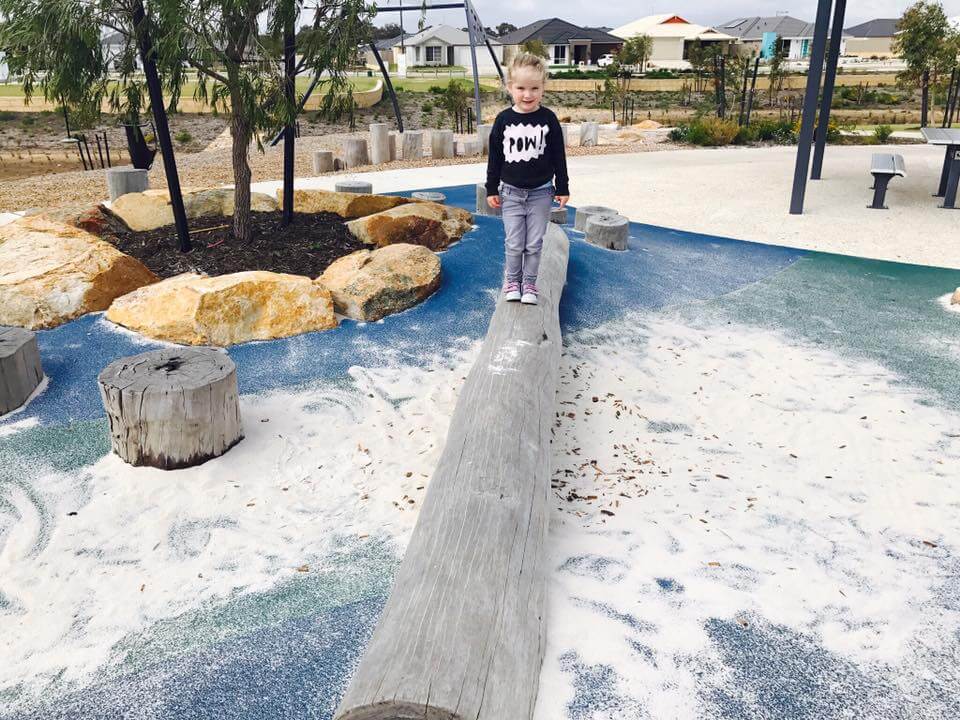 You can't miss the flying fox it is huge and covers the length of the park, it has one seat with a safety harness and one without, it is a great addition to the park. There is also a good sized oval next to the park great for ball games or letting off steam after school!
Vista Play Park has a covered picnic bench in the centre of the park which you can see over the park from and watch the children from. There is parking along the side of the park and toilets and coffee will be available in the new shopping centre 2mins drive from the park which is due to be finished by the end of the year.
Find more playgrounds in Perth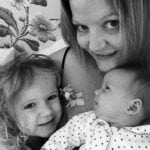 Wendy loves nothing more than being out and about discovering the local area with her two beautiful girls. As part of a defence family, Wendy understands the huge importance of family time and a great support network, she is passionate about meeting new people, coffee, exploring new places and, of course, Buggybuddys!
Location
No Records Found
Sorry, no records were found. Please adjust your search criteria and try again.
Google Map Not Loaded
Sorry, unable to load Google Maps API.
Member Reviews