Variety Place Playground is located on Saw Avenue in Kings Park
The natural design beautifully incorporates the bush, wood, rock and other pieces of nature.  The previous park at Saw Avenue also used natural materials, and was enjoyed by Perth patrons for three generations!
I love educating myself and the kids while we play!  Signs like these are scattered around Variety Place Playground.
There is a birds nest swing and lots of logs to balance on!
Climbing nets will keep kids busy and active!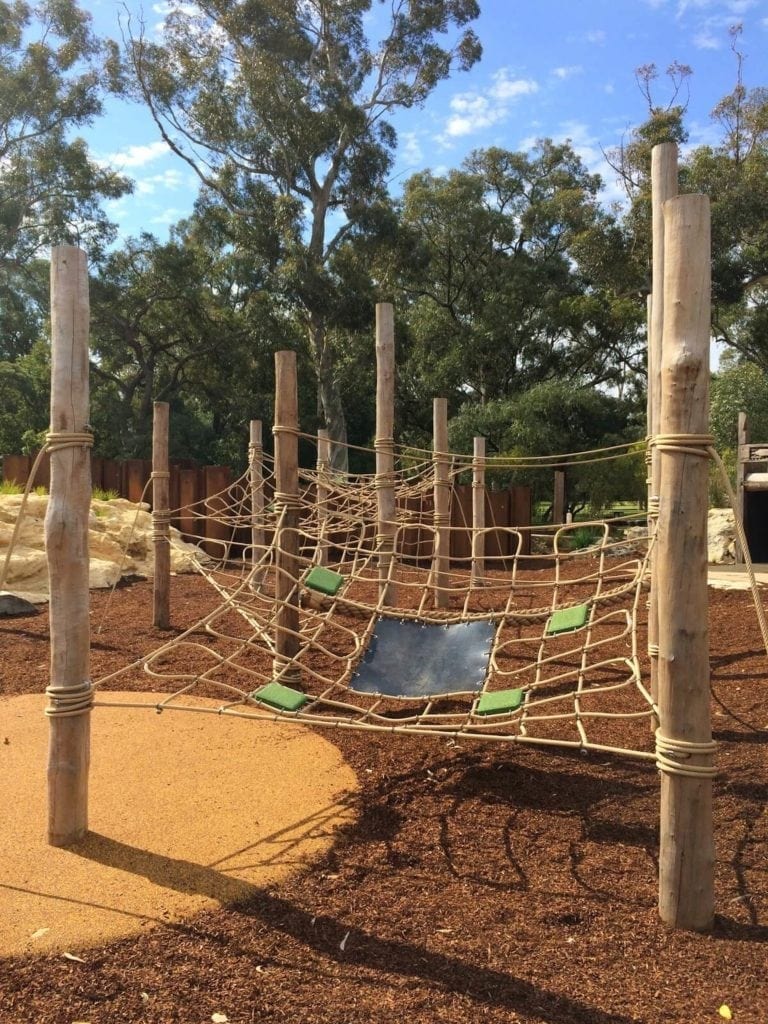 Variety Place Playground has many opportunities for climbing, including several stairways cut from timber logs.
Kids love tunnels!  And this play park is full of them!  They are cut right into the rocks… you can run over, under, and through them!
Hagen loved running through this metal textile maze!
And then there was this cage… Oh, the endless opportunities this cage will inspire for imaginative play!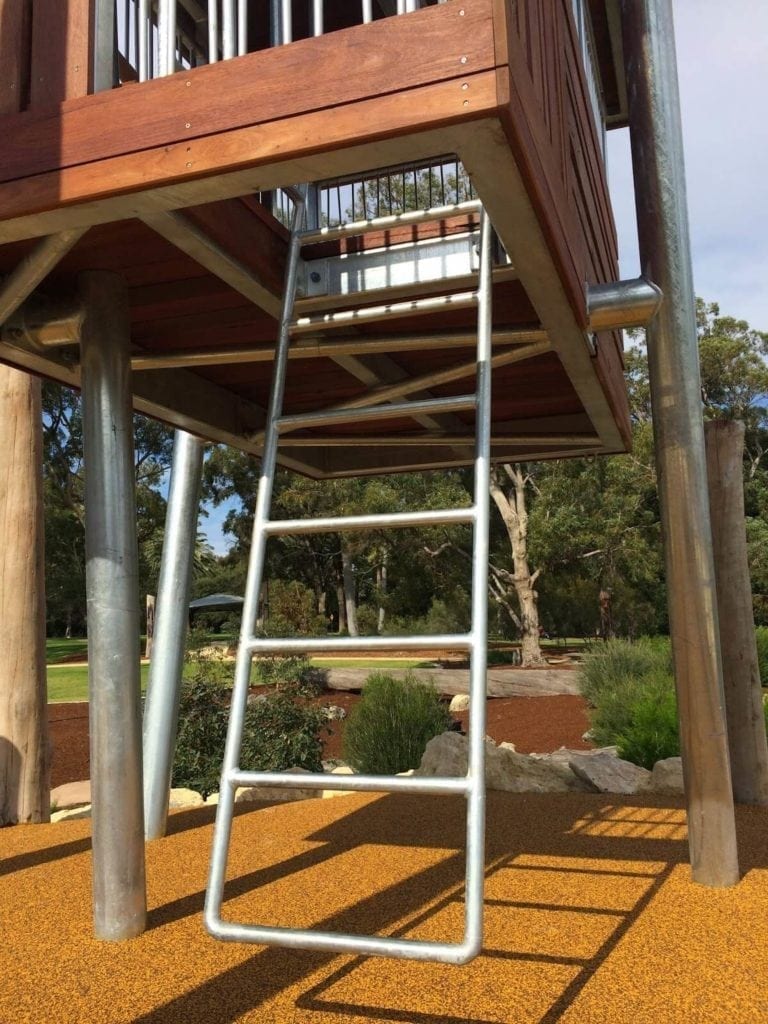 Hagen spent his time crossing, climbing, balancing, and running through tunnels!
I was impressed with the wood carvings and the unique
picnic
tables.
Other facilities include drinking fountains, BBQs,
toilets
and picnic tables.
Find more playgrounds in Perth
Location
No Records Found
Sorry, no records were found. Please adjust your search criteria and try again.
Google Map Not Loaded
Sorry, unable to load Google Maps API.
Member Reviews