Oceanside Promenade, Mullaloo
The Tom Simpson Park has a new playground (opened July 2018) and is a welcome addition to the grassy Mullaloo foreshore!
The rusty, tired old metal play structure on the north end of the park has gone and now there's a fun-tastic wooden structure, as well as a little nature and water play and a toddler area too.
The playground is dominated by a large wooden fort-like structure, best for older kids, as all the ways to the top are via climbing nets.
At the top, there is an enclosed tube slide that takes you back down to the sand. There are two smaller, more gentle open slides in the playground, for younger children. Around the fort there are monkey bars…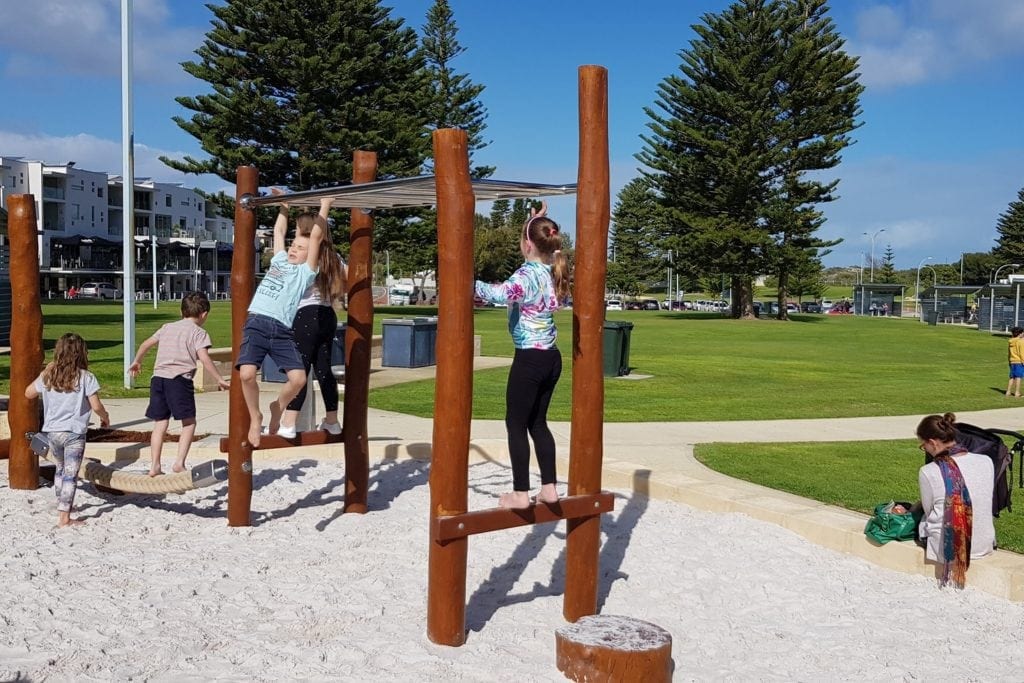 And other things to climb, explore and balance on!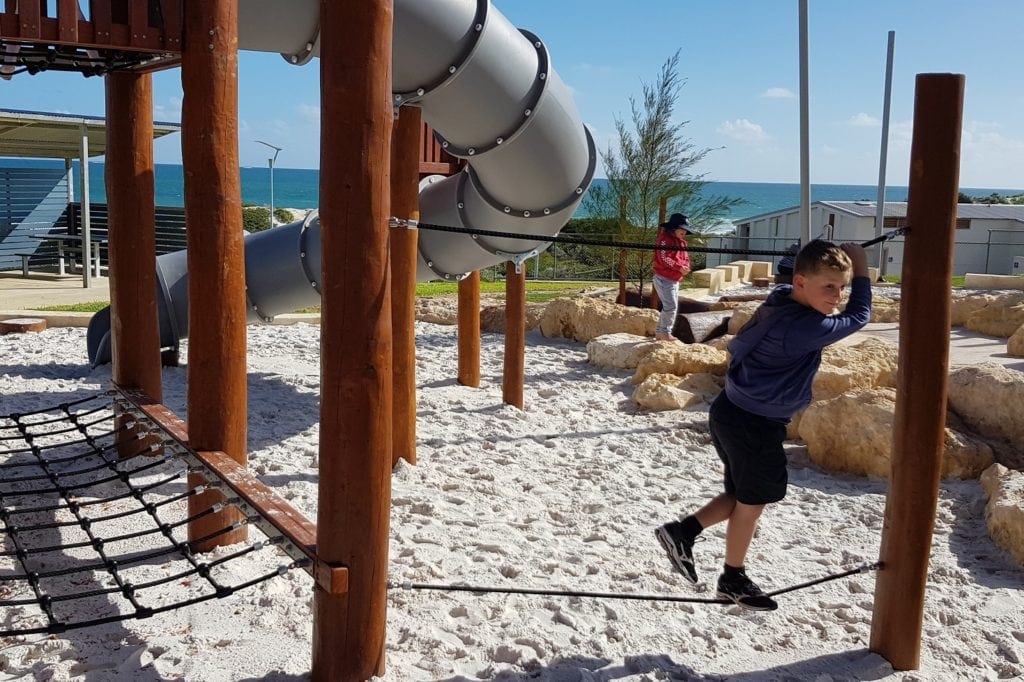 The sand fall playground hasn't any shade at the moment, though there are poles installed, so it looks as though shade sails will be put up in the warmer months. There's a bright blue boat for younger children and toddlers to enjoy. This includes a slide, naughts and crosses game, tunnels, easy steps to climb and even a plank to walk for some swashbuckling pirate play!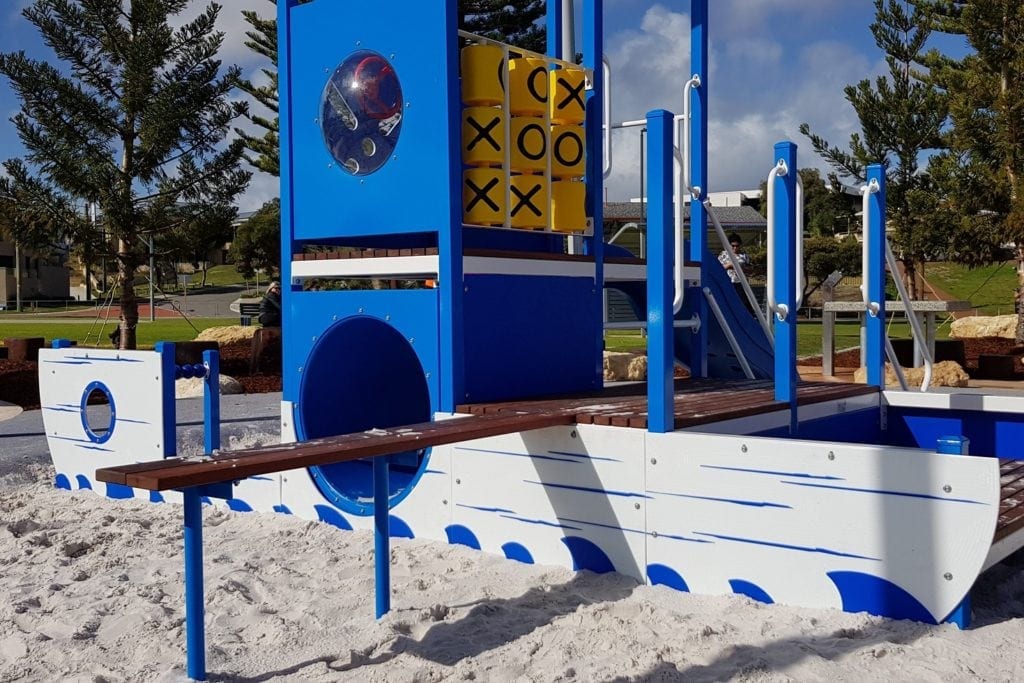 There's a rocking whale too, which little ones will love.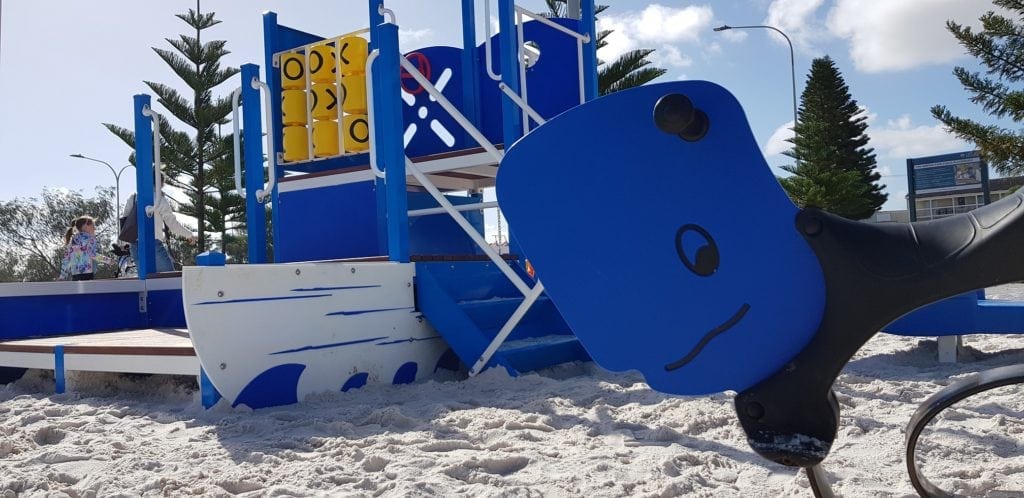 A concrete slide will be popular with kids who like to race or hold hands and slide together.
The playground is surrounded by a nature play element of large boulders and logs, which can easily be used as stepping stones. There's even a water play table, which will be popular in warm weather. Kids can play with water coming out of the tap, which runs down a stream like pathway, which little ones can then enjoy having a paddle in.
You'll also find a set of four swings (two regular, two toddler).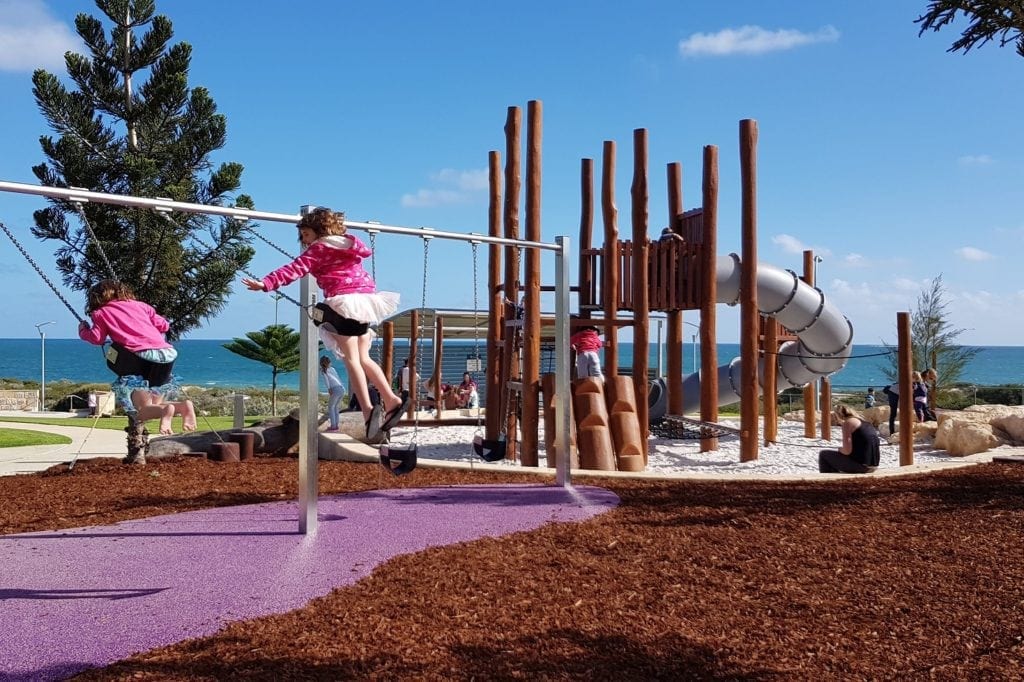 There are many table and benches, sheltered from rain, sun and the sea breeze. These are found around the park, many close to the free gas BBQs. There are drinking fountains and also benches throughout the park.
Public toilets are found very close by, just over the cycle path. Take a picnic or grab coffee and snacks from the Kiosk under the Surf Club, which is run by Swell Café.
Tom Simpson Park is a great park, with plenty of space to kick a ball and loads to keep children active and entertained.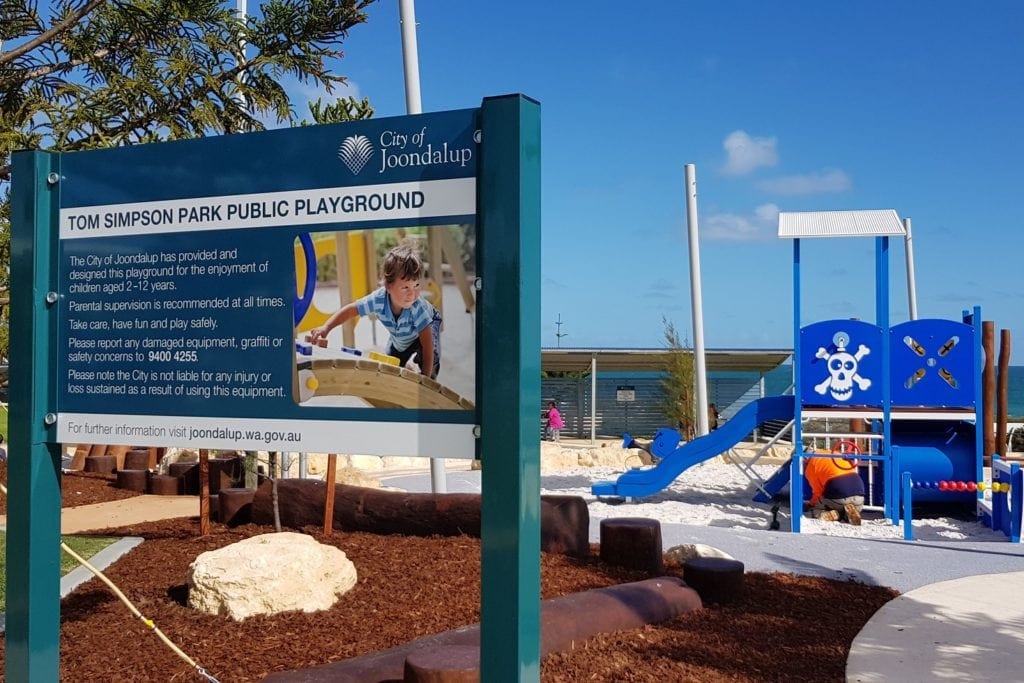 Location
No Records Found
Sorry, no records were found. Please adjust your search criteria and try again.
Google Map Not Loaded
Sorry, unable to load Google Maps API.
Member Reviews