Ridge Park Byford is located within the beautiful estate of Byford on the Scarp, expanding over a 1.7ha area it includes two separate playgrounds, including a newly built nature playground surrounded by mature trees… giving you the feeling of being in the country when you're still in the suburbs!
The first playground we visited is perfect for younger kids, featuring train-themed equipment, each carriage of the train offers different imaginative play experiences.
In the first section, toddlers can pretend they are driving the train or crawl through the small tunnel.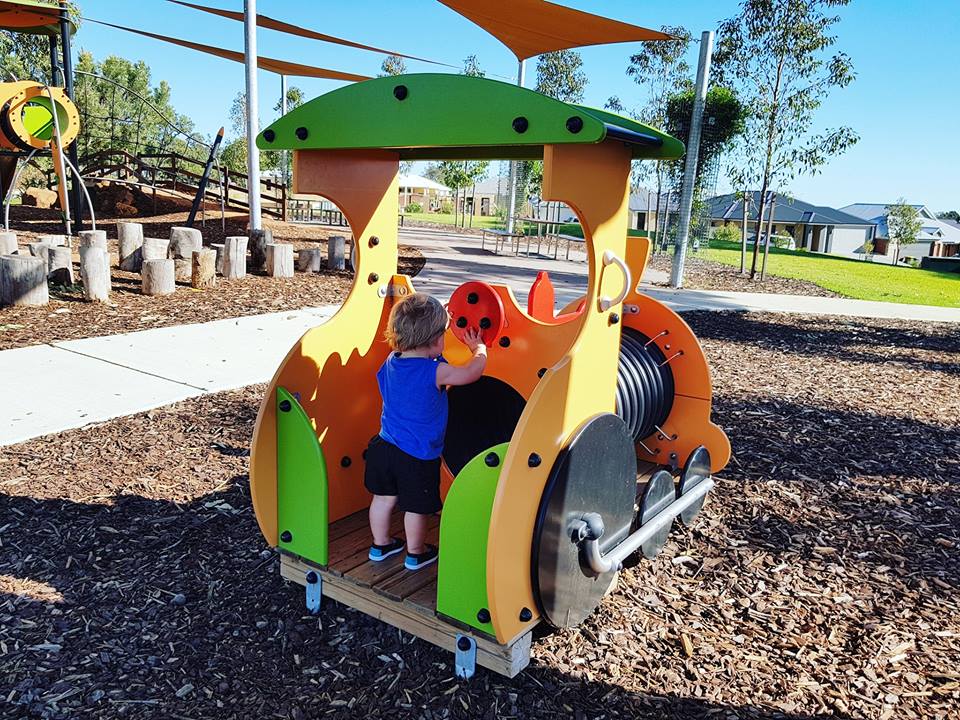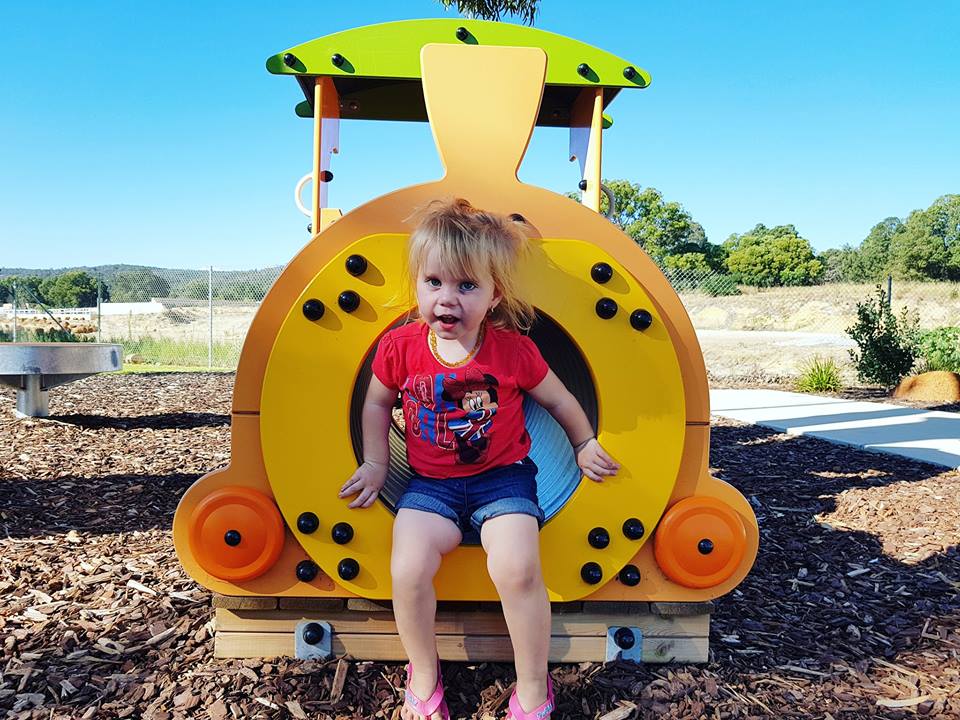 The second carriage is a passenger car. The third carriage dubbed the 'circus car' has a range of fun sensory activities.
The last carriage is an open dining car, featuring a small table and seats.
The playground also includes a small climbing structure with a slide, with assistance, my 2 year old could make his way to the top up the swinging steps. My 7 year old enjoyed the challenge of climbing the net. There is also a small rockclimbing wall and tunnel.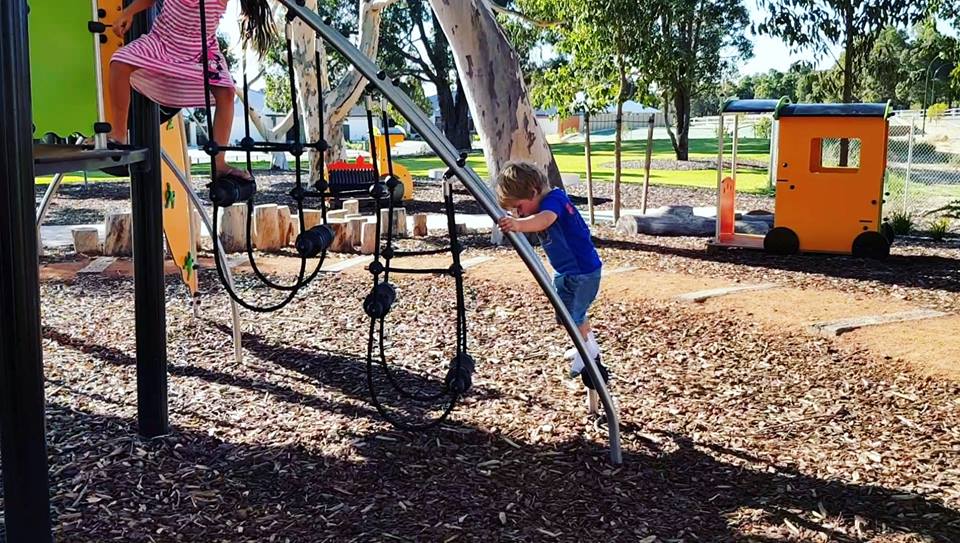 There is also a pod swing.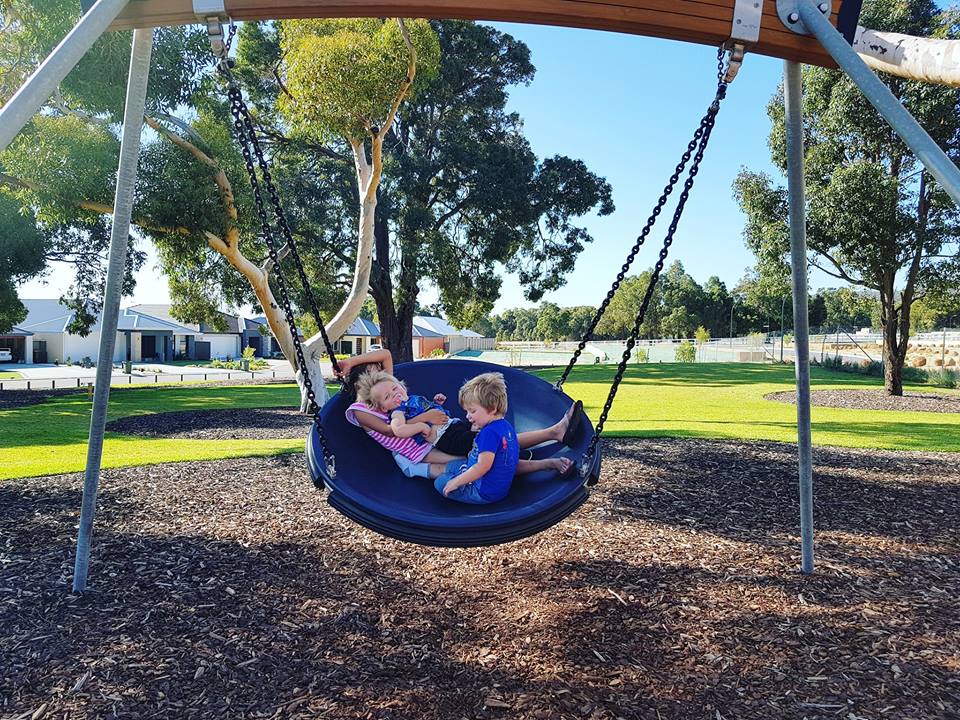 Blending in with the natural surroundings, the playground is on a woodchip surface and features some nature play elements such as stepping logs, bridge, and concrete tunnel.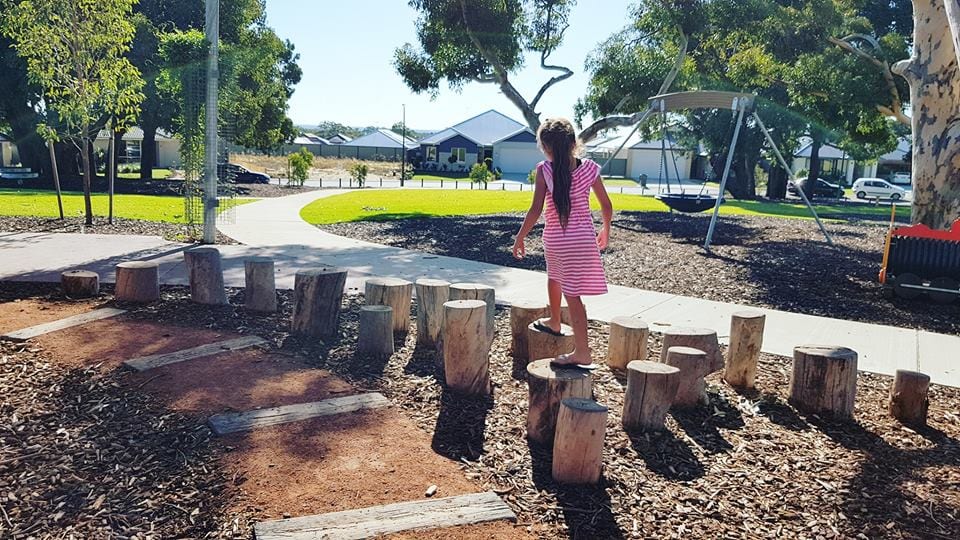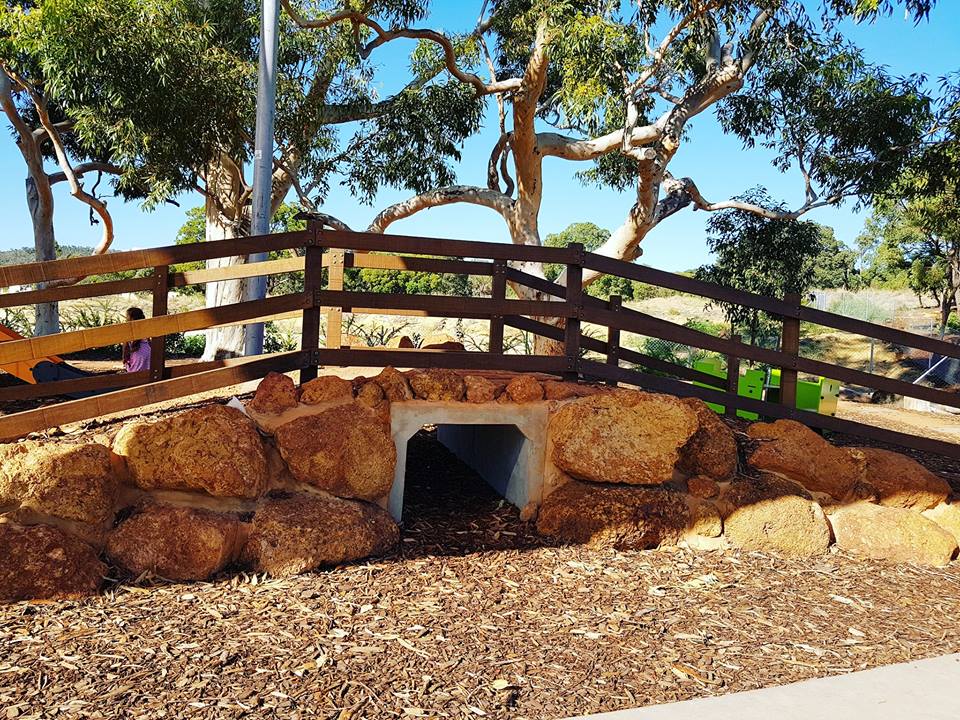 There are picnic benches, lots of natural shade as well as shade sails. The playground overlooks a large grass area, where more seating can be found under a large tree.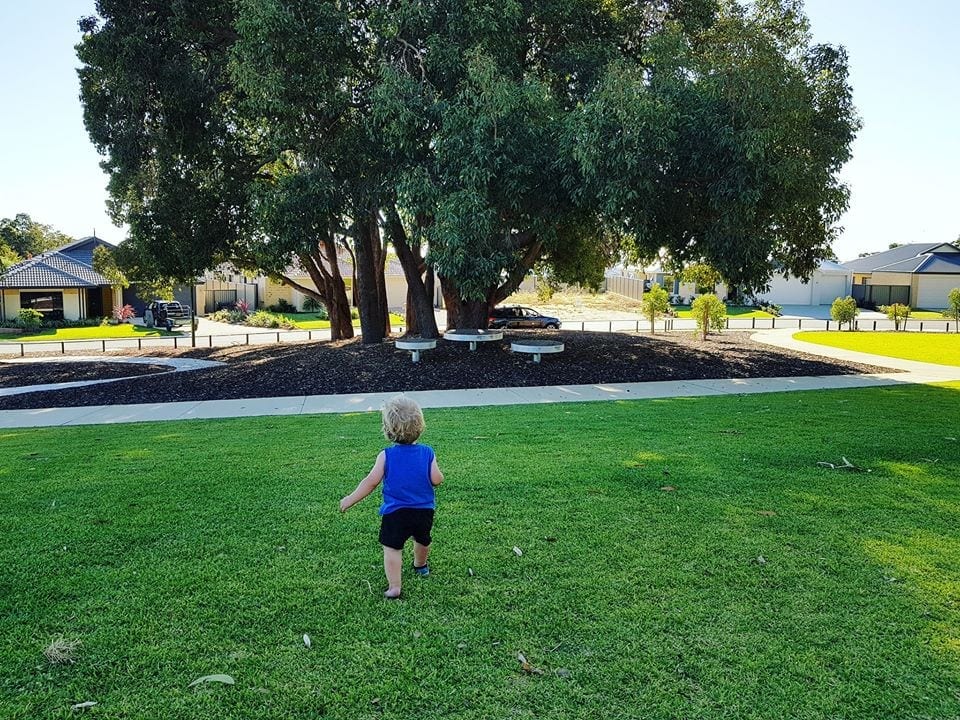 Bring your bike or scooter and follow the paths to the newly built nature playground, while there isn't a lot for the little ones, it is an adventurous playground older the kids will love!
My 7 year old and her friend ran straight for the double flying fox, the girls had a great time racing each to the end. Featuring one pommel seat and one all-abilities harness seat, my toddler was even able to have a turn.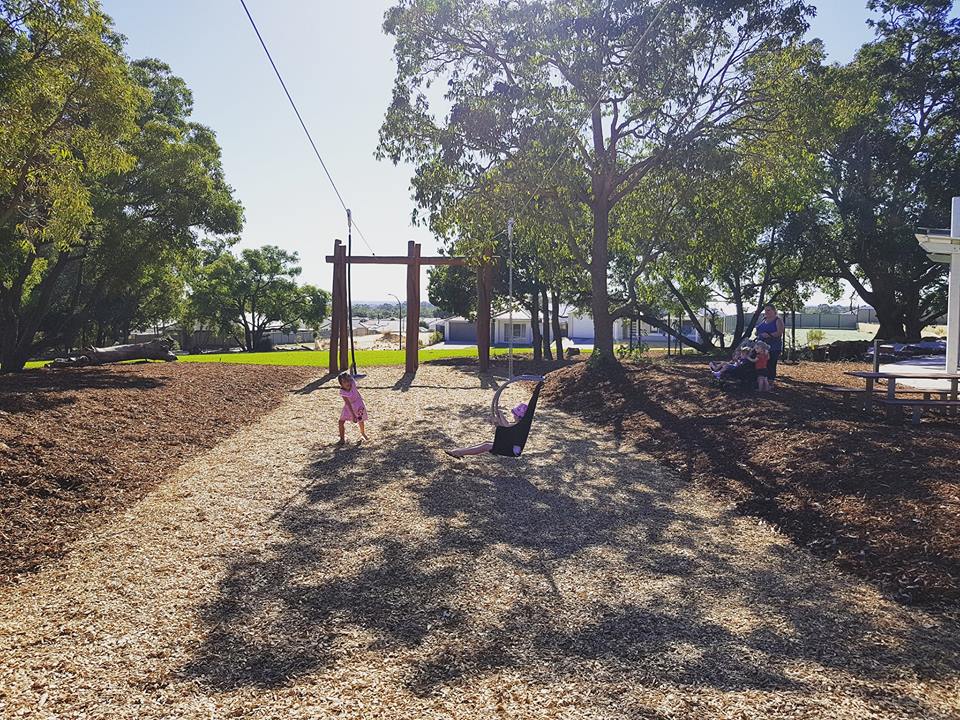 Ridge Park Byford has a wooden lookout structure with a rope net, ladder and rock climbing wall – the handles are in the shapes of different animals (cute). There isn't a lot to do at the top, but the girls enjoyed climbing to the top and sliding down the fireman's pole.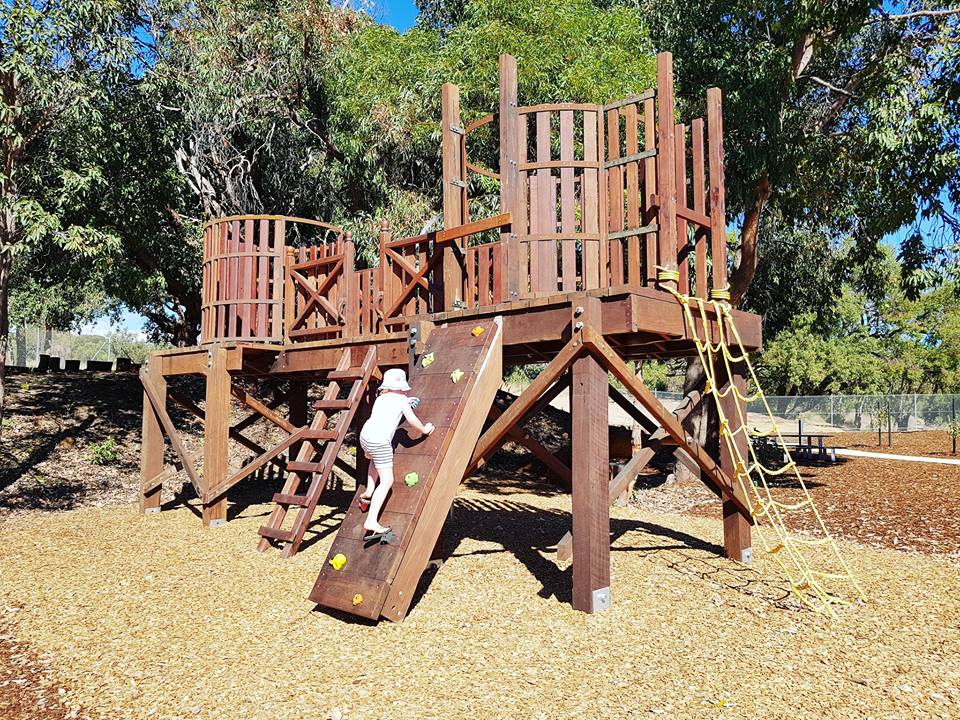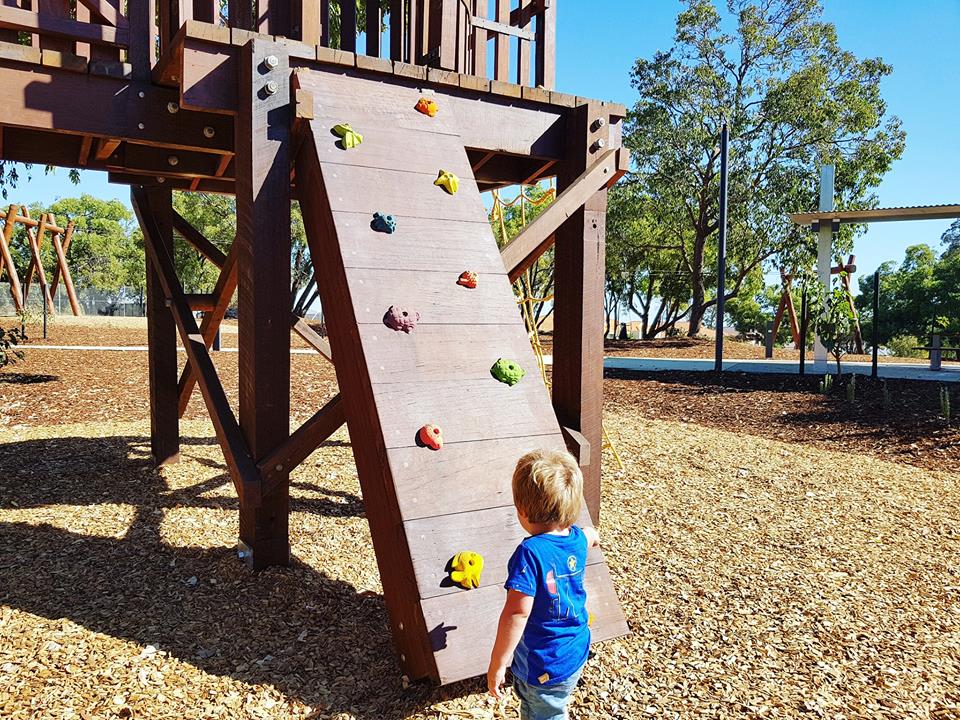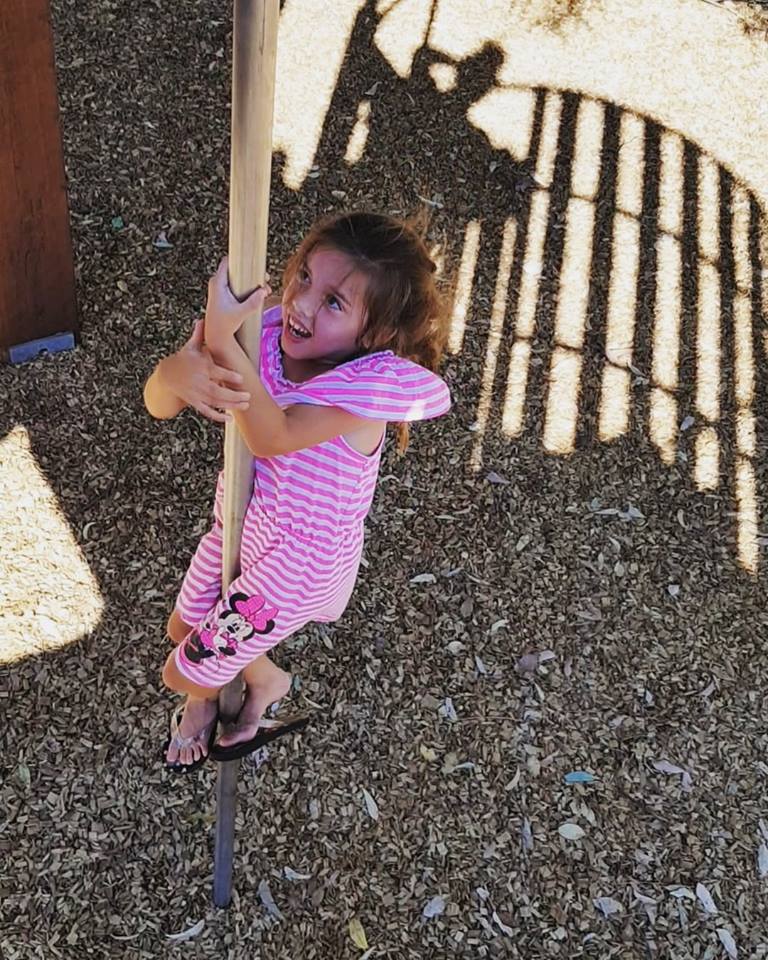 Under the trees, we found some stepping logs and two concrete slides.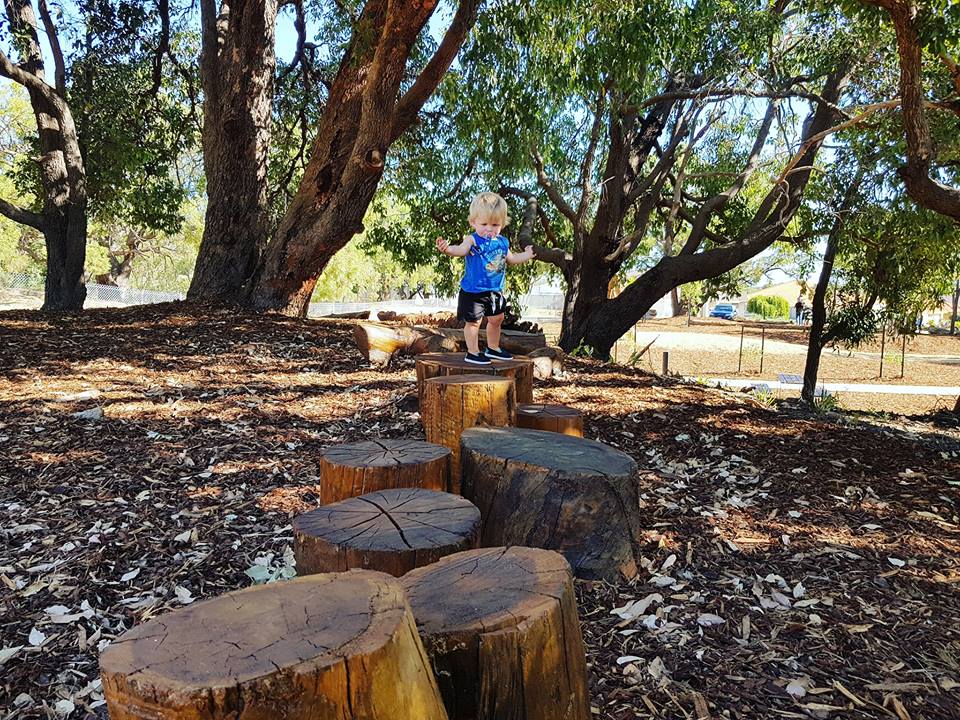 There is a sandpit with more stepping logs and a swing set, just outside the sandpit, there is a tripod swing.
Unlike the other playground, this one has BBQs, a drinking fountain with pet attachment. The BBQs are located in a sheltered area with picnic benches and seats.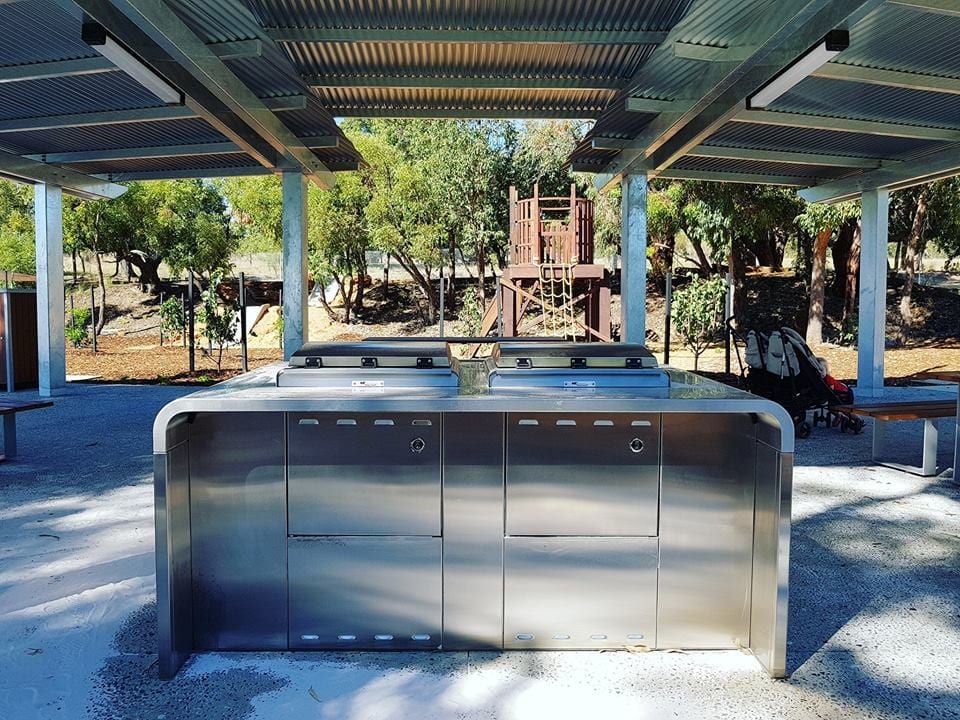 There is even an edible garden containing flowers, seeds, plants and herbs that can be used to add the finishing touches to the family picnic.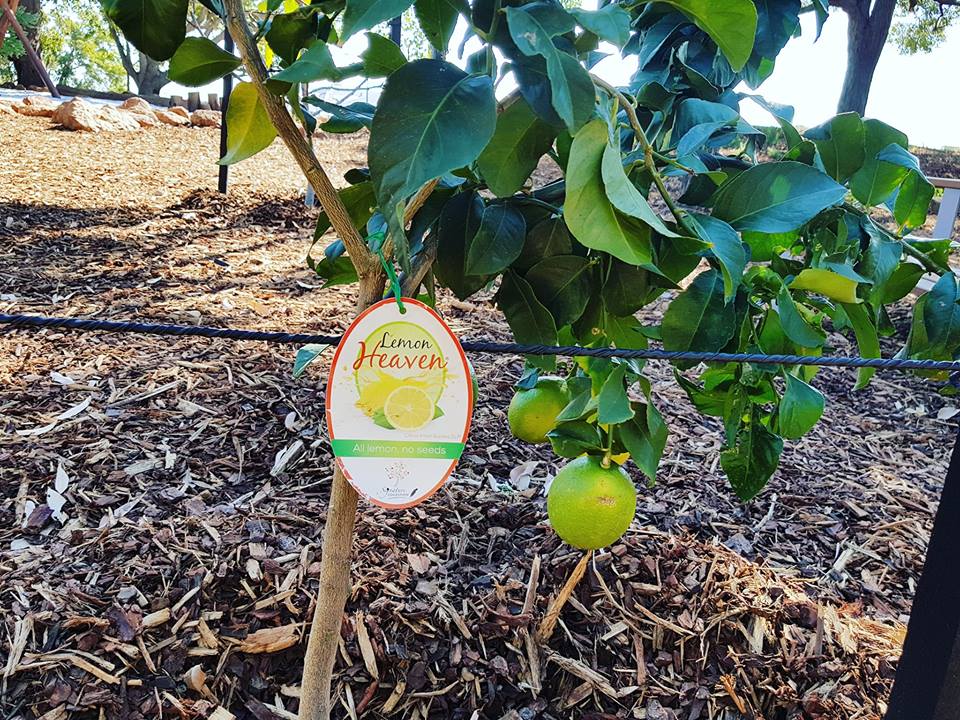 A BMX and scooter track is also planned. Please note there are no toilet facilities.
Ridge Park Byford
Access to the toddler-friendly playground is on Military Pass, Byford.
The nature playground can be accessed from Clondyke Drive, Byford.
Find more playgrounds in Perth
Kellie Elliott is a stay at home mum of 4 she enjoys adventuring around Perth with her children and sharing her journeys and experiences on Instagram at Perth Mum Adventures.
Kellie Elliott is a stay at home mum of 4 she enjoys adventuring around Perth with her children and sharing her journeys and experiences on Instagram.
Location
No Records Found
Sorry, no records were found. Please adjust your search criteria and try again.
Google Map Not Loaded
Sorry, unable to load Google Maps API.
Member Reviews