Johnson Avenue, Guildford
Spring Reserve in Guildford has a small but action packed playground and we just love all the indigenous features.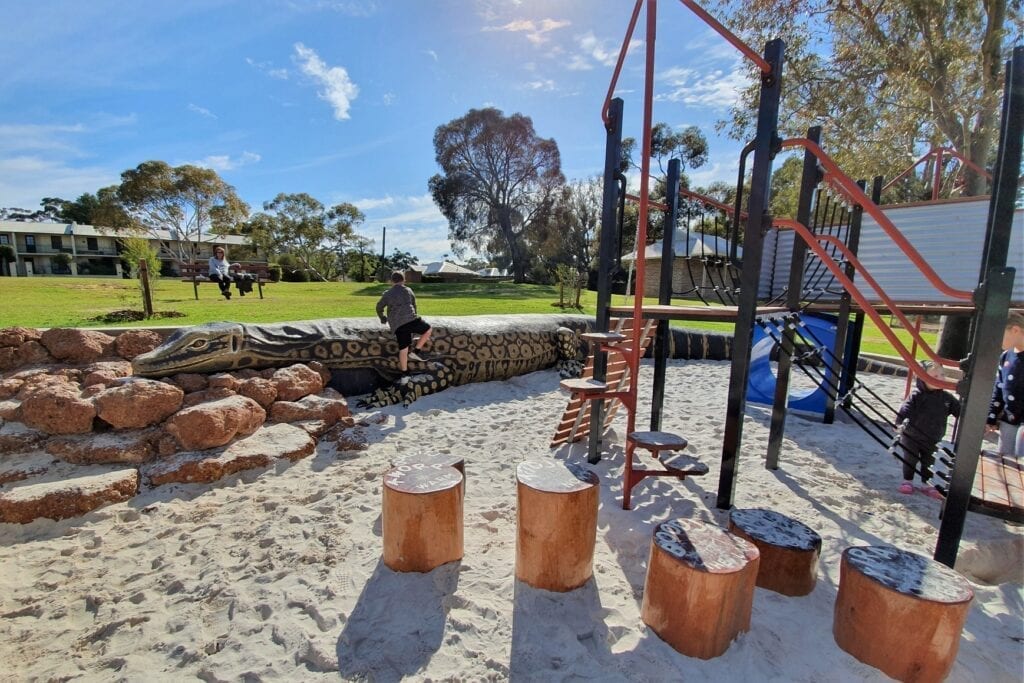 Spring Reserve is a place of significance for local Aboriginal people, having once served as a source of fresh water.
Lance Chadd, a Bibbulmun Nyoongar/Budimia Yamatji Aboriginal artist to worked on the playground which tells the ancient Nyoongar story of Koolbardi the magpie and Kaarda a huge Racehorse Goanna.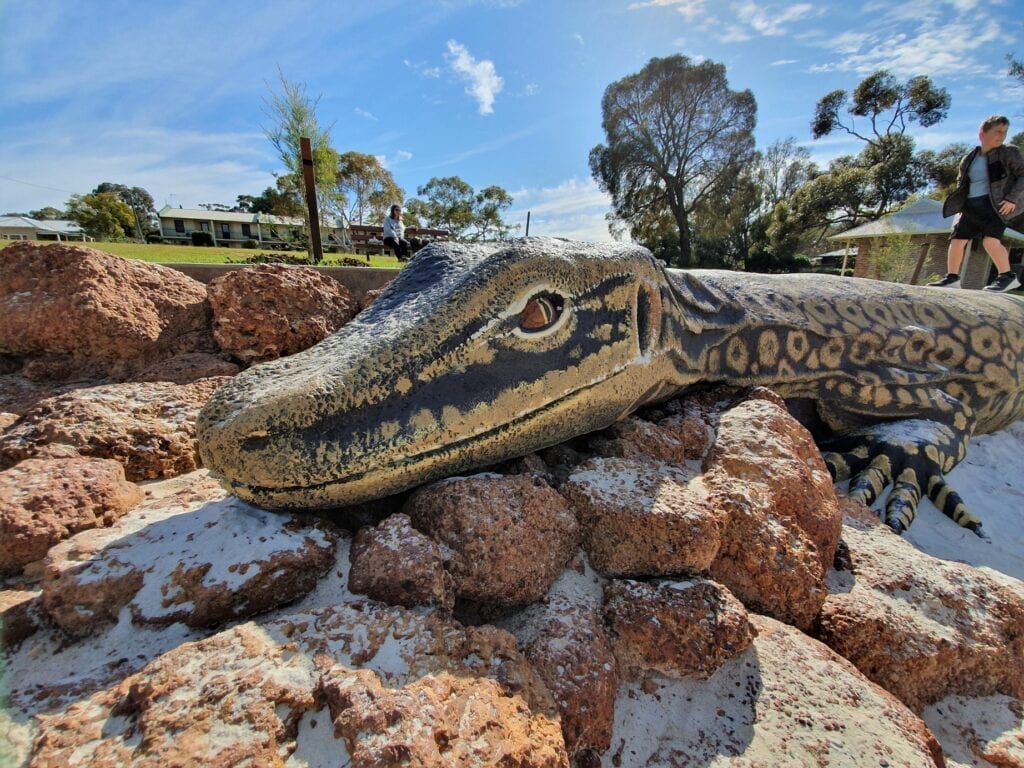 Let's explore…
The playground is dominated by the beautiful Kaarda goanna, which is built into the bank, another well-known dreamtime animal kids may notice is the rainbow serpent, which snakes its way around the border of the play area.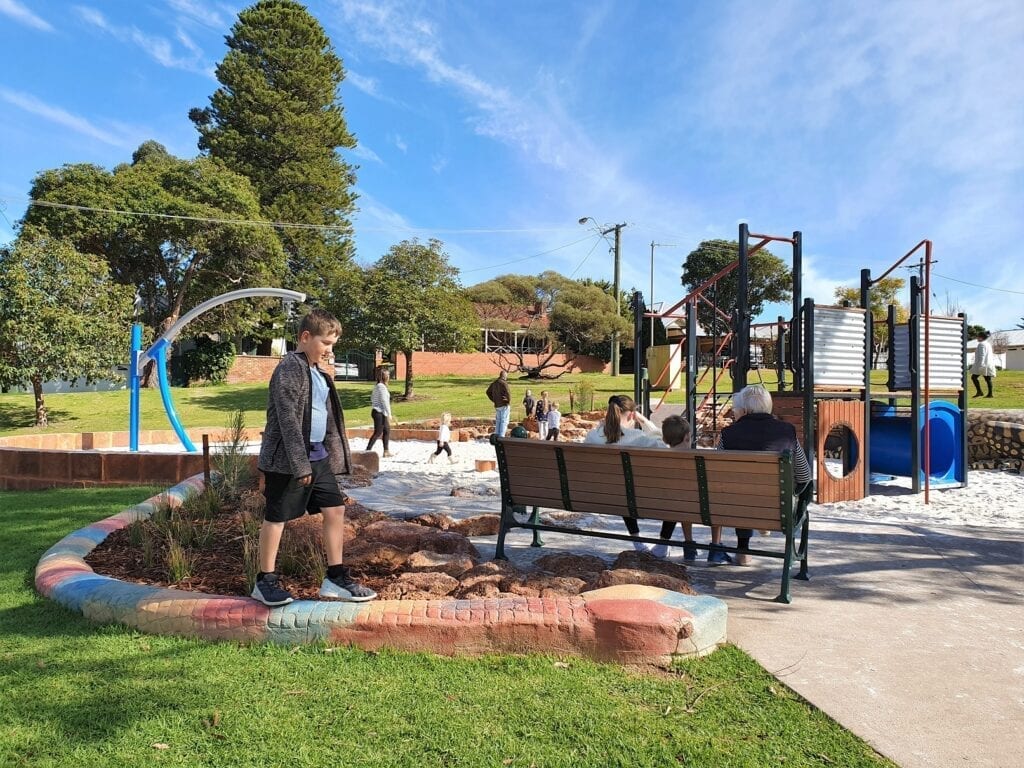 The sand fall play area features a climbing structure, as well as a little water play.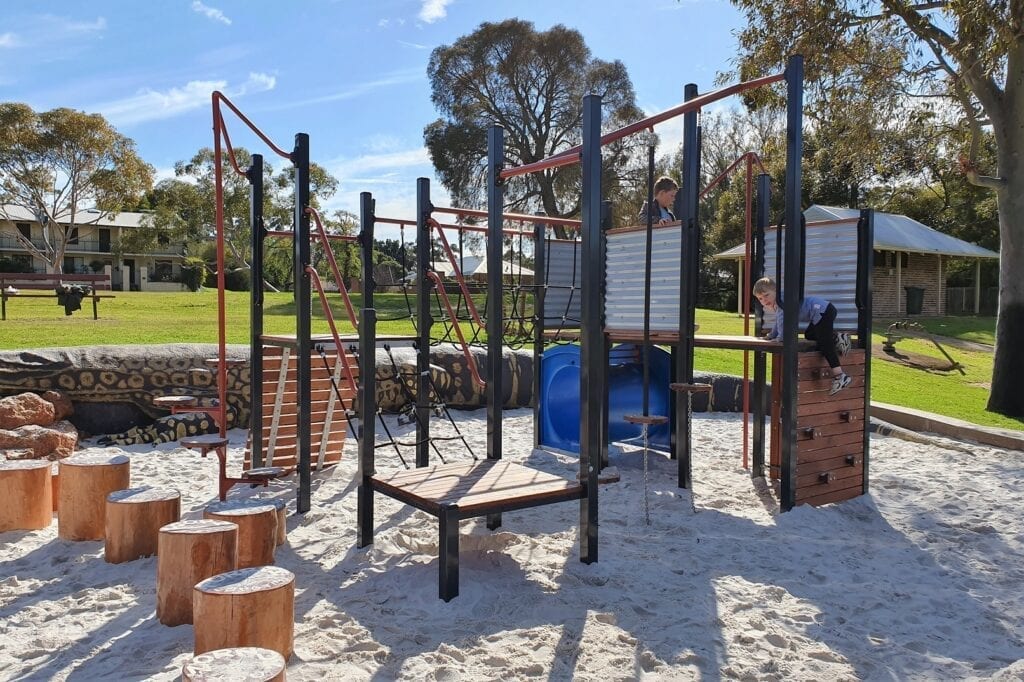 Be the king of the castle on the platform – there's climbing nets, a rope bridge, mini rock wall, tunnel, fireman's pole and more to keep kids entertained.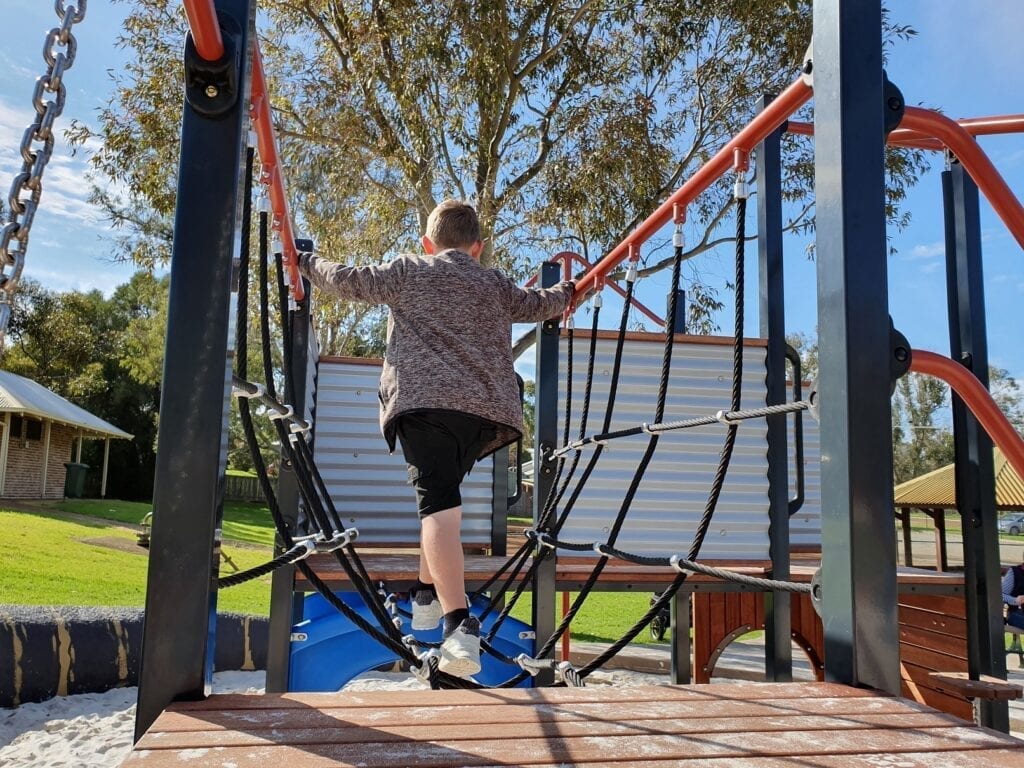 Stepping logs feature a fun lesson in Nyoongar language. With Nyoongar words and their English meaning painted onto them.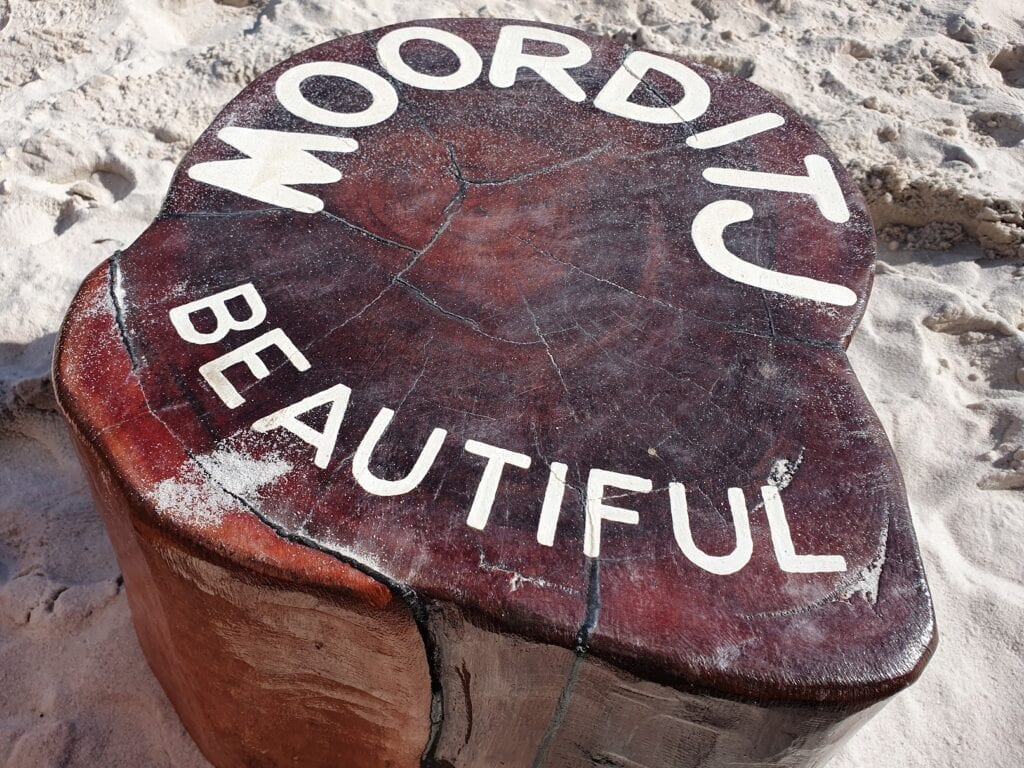 Scramble up the rocks to slide back down the short concrete slope – wide enough for a friend or two!
You'll also find a nest swing, which is where Koolbardi the magpie is keeping watch.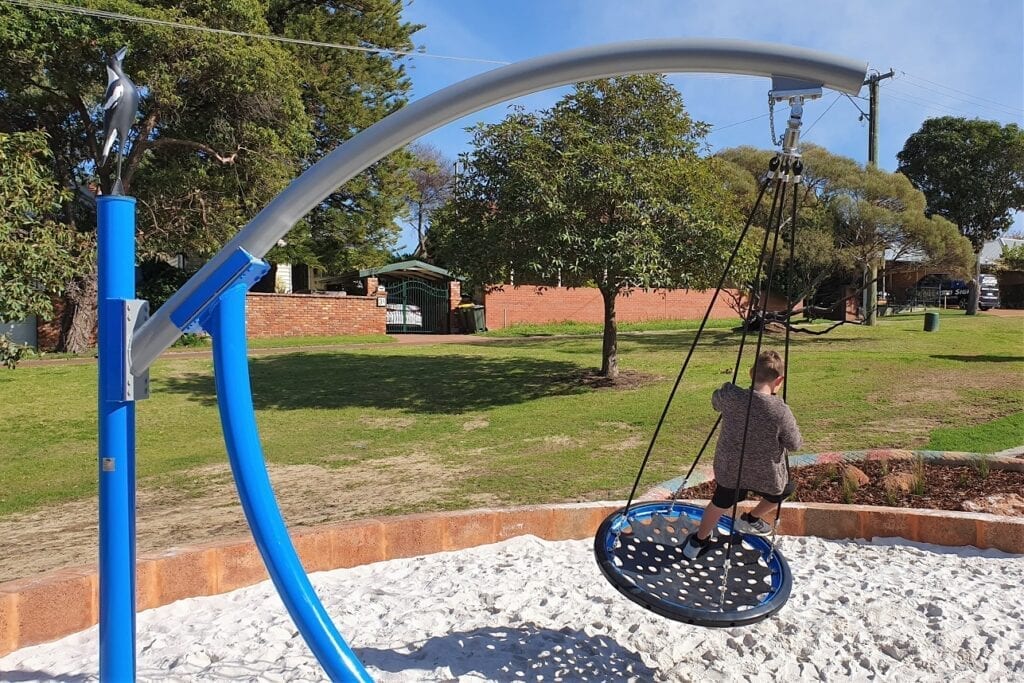 And when I mentioned there's a little water play – I did mean little. A tap splashes water onto a sandy area to make a stream where little kids may like to use the damp sand to make a mud pie or have a paddle.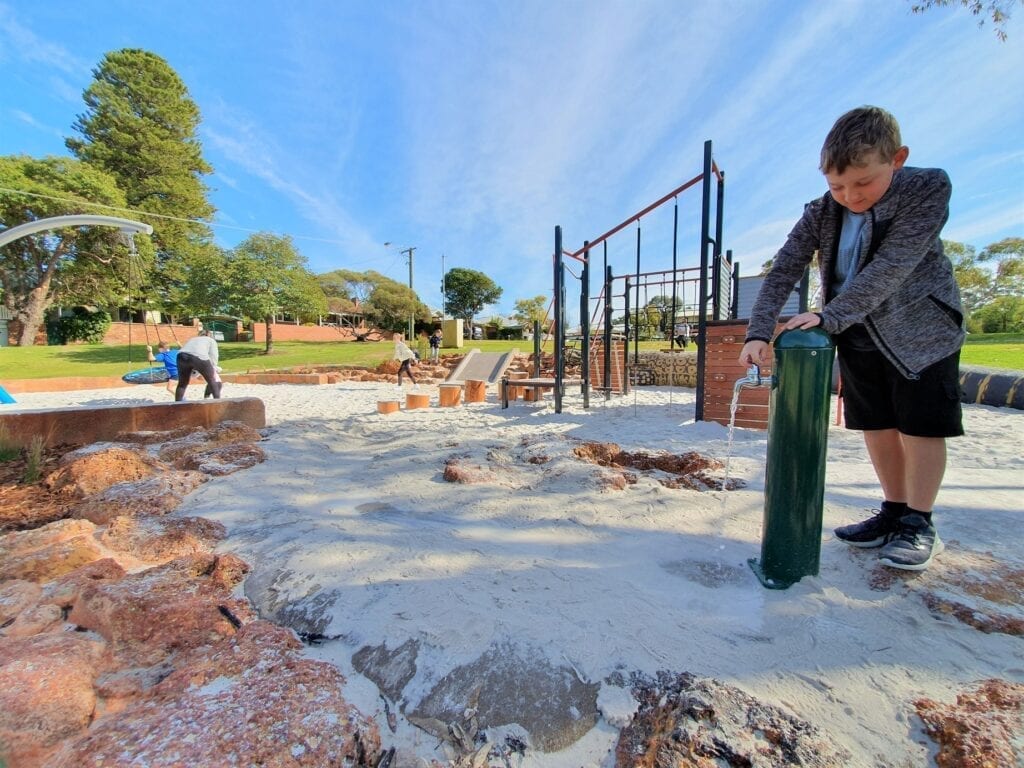 Facilities include a covered area with a table and benches, sheltered from rain and sun, as well as a few benches around the park. There are public toilets on site too.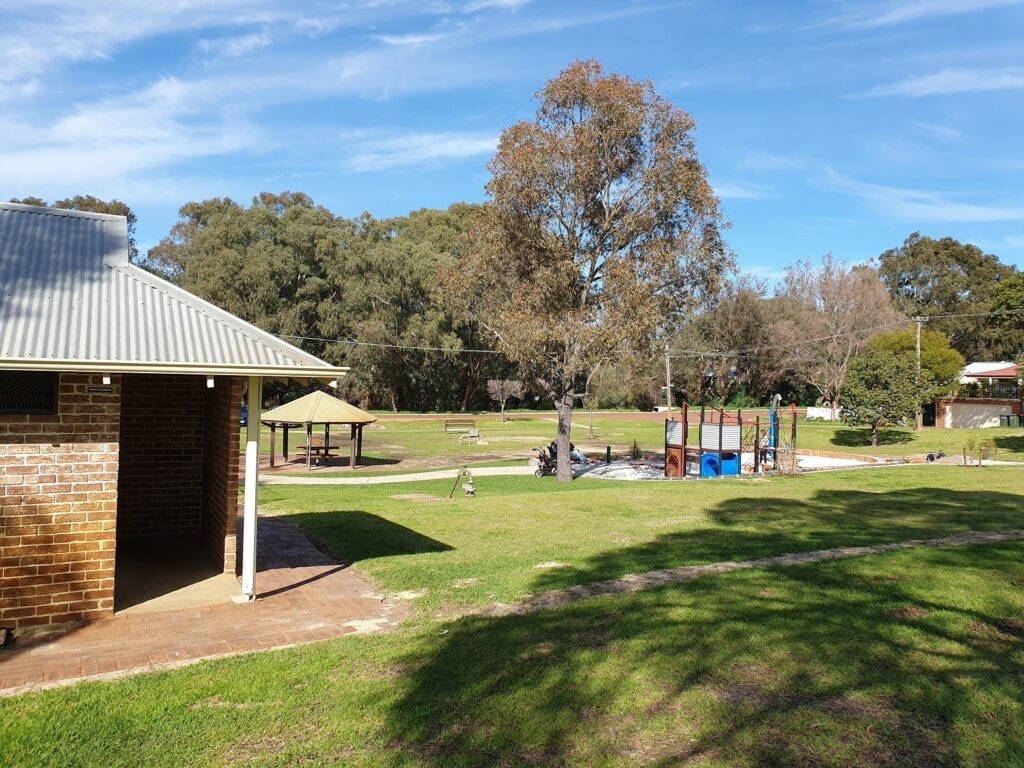 The park is just a block back from Alfred's Kitchen, so perfect for a play after feasting on a delicious burger! Spring Reserve in Guildford is a fab little park. There's plenty of space to kick a ball and loads to keep children of all ages active and entertained. Head there today and learn a little about the area's rich aboriginal culture.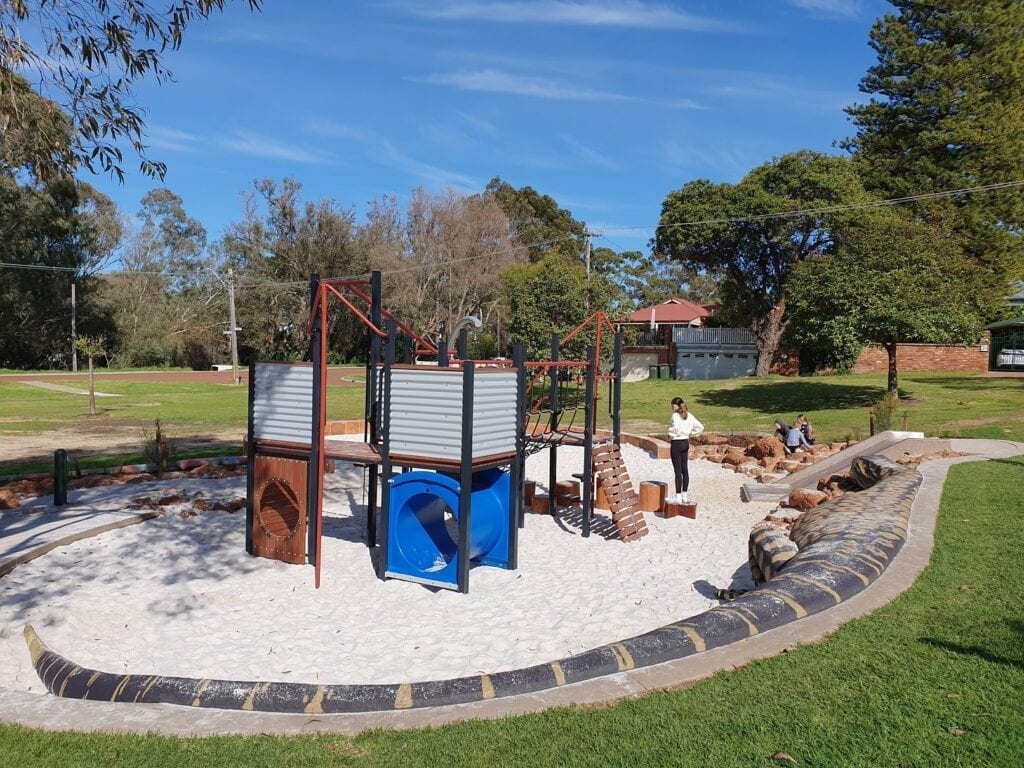 Spring Reserve Guildford
Find Spring Reserve on the corner of Helena St and Johnson Ave, Guildford.
Location
No Records Found
Sorry, no records were found. Please adjust your search criteria and try again.
Google Map Not Loaded
Sorry, unable to load Google Maps API.
Member Reviews