Brady Road, Kalamunda, Lesmurdie
There's a new nature play area in the Perth Hills suburb of Lesmurdie! Opened September 2019, the simple Paxhill Park Nature Playground can provide hours of entertainment to children that love to be in the great outdoors and have a wild imagination.
The beautifully made timber play structures are impressive. Featuring easy to walk up ramps with hand rails, perfect for toddlers, or those uneasy on their feet. The fort like structure is perfect for a game of "king of the castle".
There is also a small climbing wall, with grips and a rope.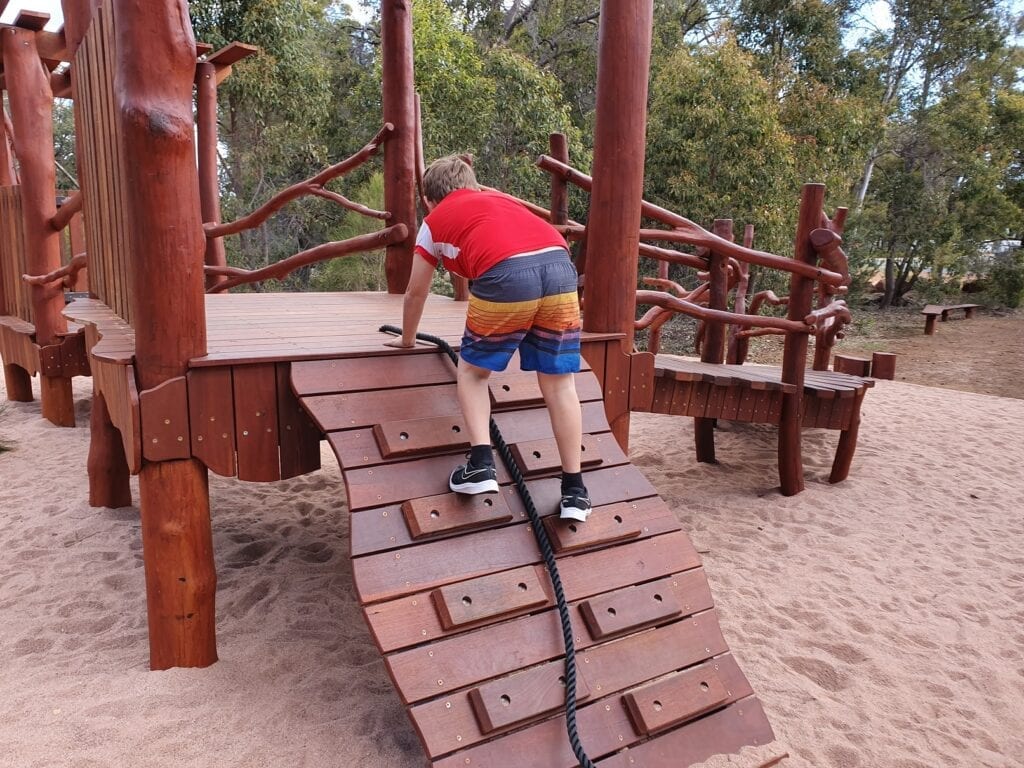 As well as lots of logs to balance on.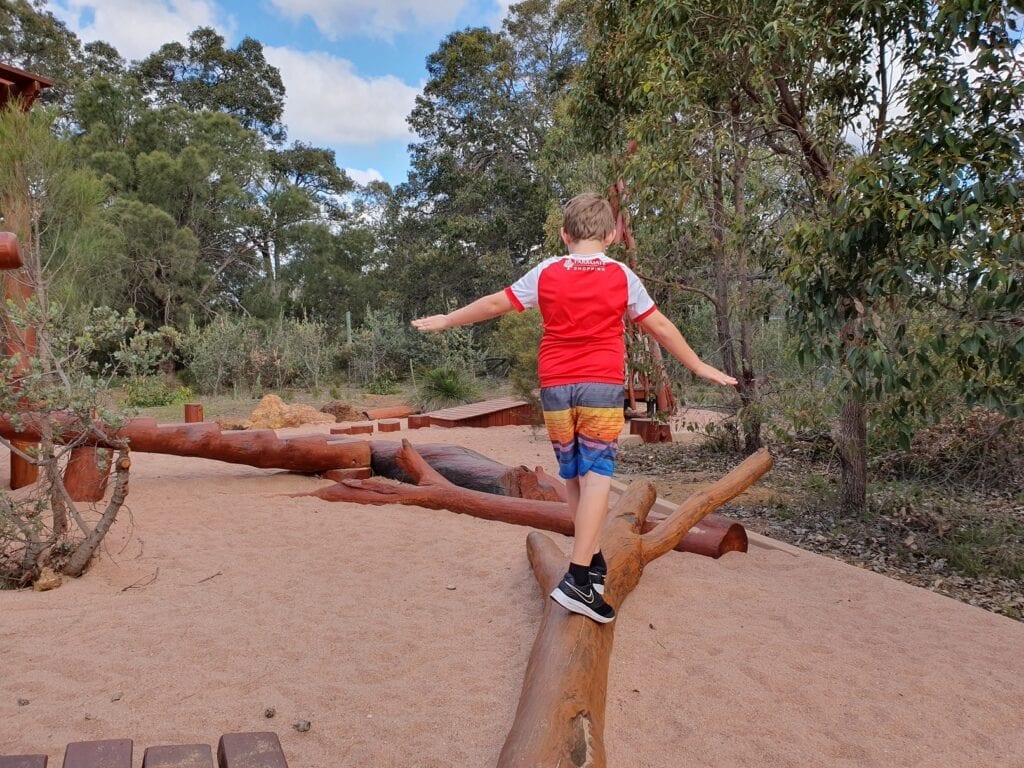 Another wooden structure is like a big wig-wam made out of sticks.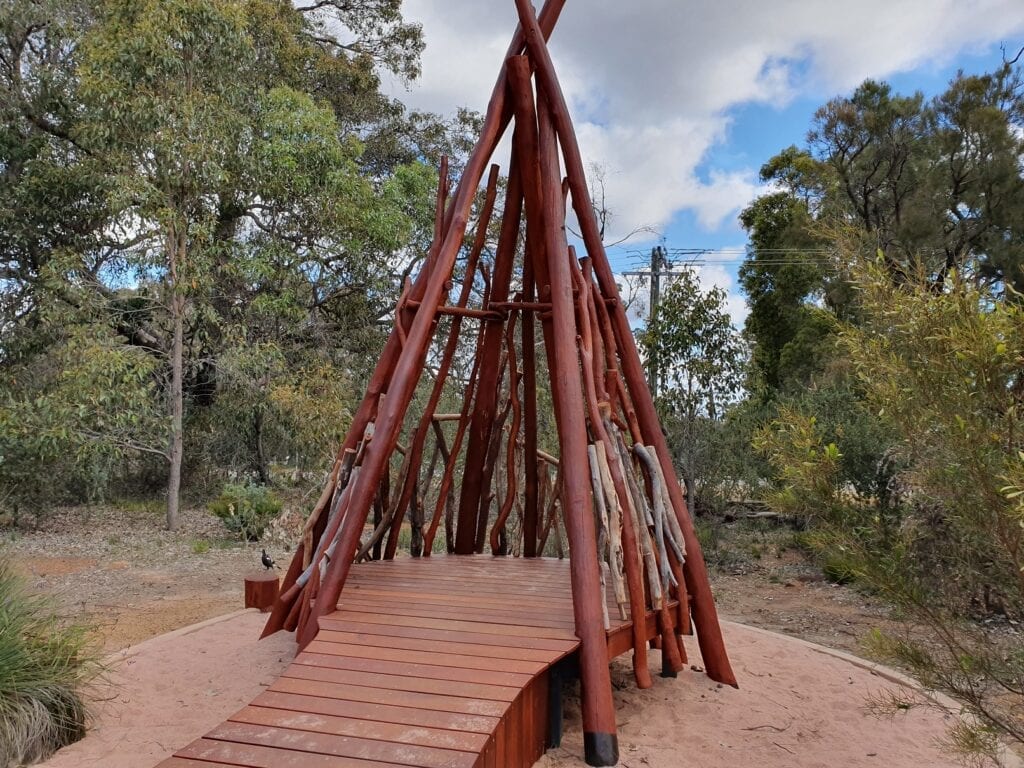 A smaller structure, that's very low to the ground is perfect for toddlers and little climbers.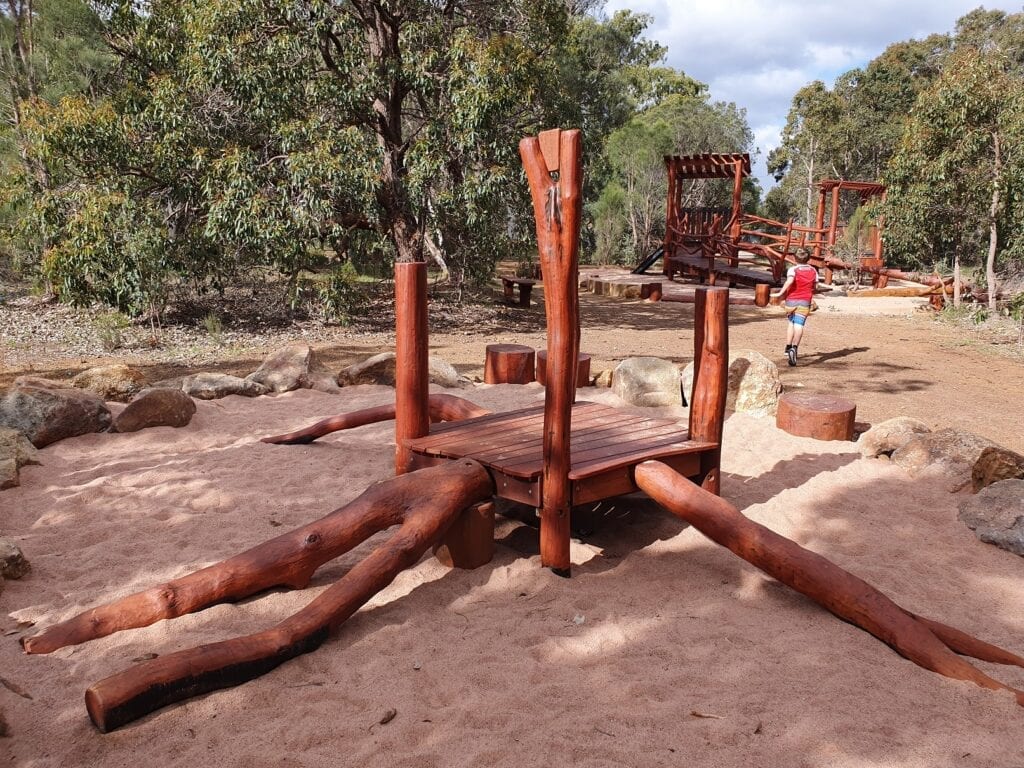 A circle make of tree stumps is great for jumping between.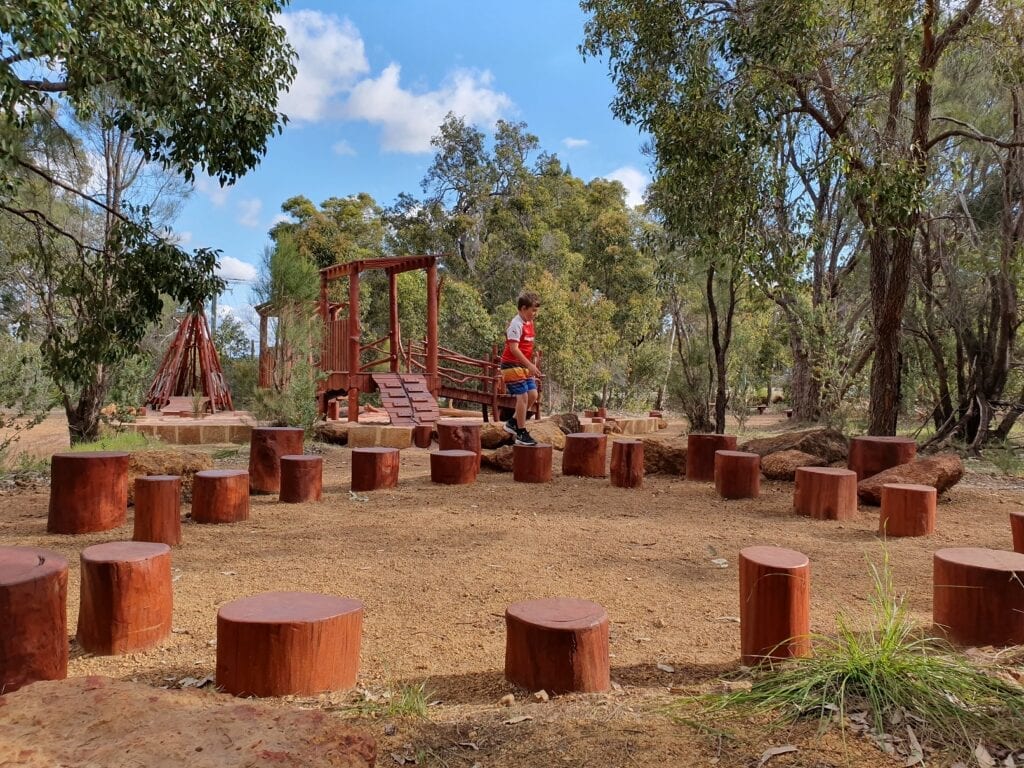 The Paxhill Park Nature Playground Lesmurdie is quite hidden from the road and surrounded by plenty of natural bush to explore. There are no toilets or water fountains onsite. A few benches provide a place to sit and watch the kids play. The Sanderson Road Shopping centre is a short walk away. Here there is an IGA, good for drinks and snacks, as well as a couple of cafes.
Parents that despise sand will want to check the kid's shoes before heading back to the car. Though there is no sand, the base is made of a very fine gravel. If you live in the area, the beautiful Lesmurdie Nature Playground is worth checking out.
Find Paxhill Park Nature Playground at the corner of Varley Street and Brady Road, Lesmurdie.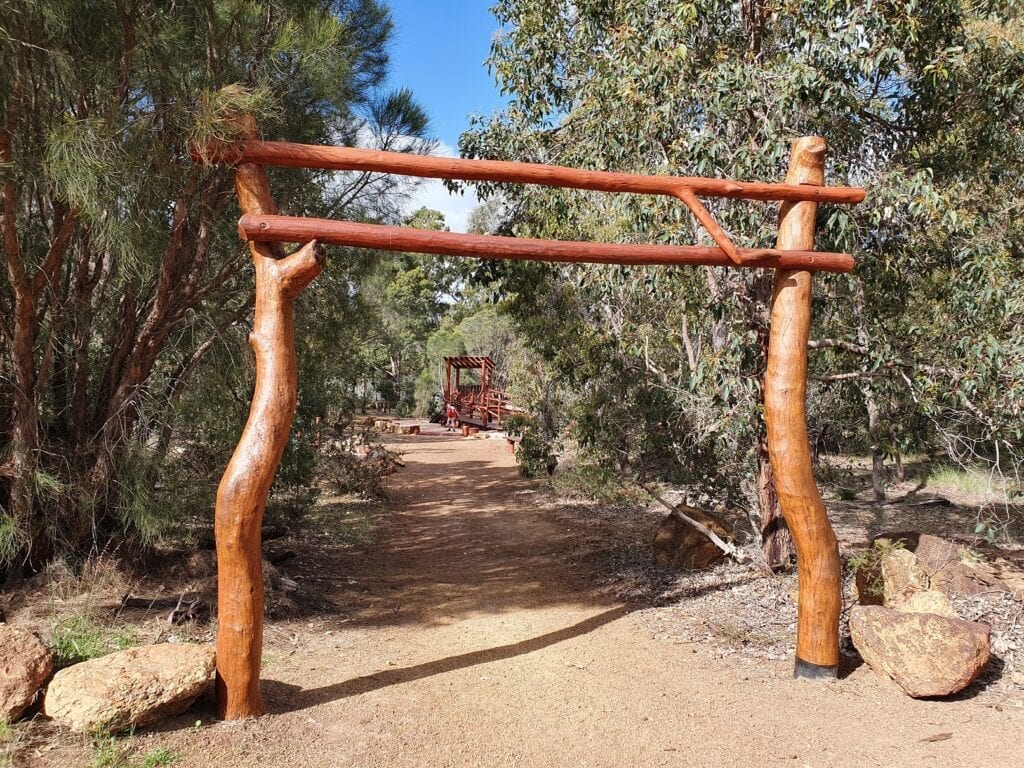 Location
No Records Found
Sorry, no records were found. Please adjust your search criteria and try again.
Google Map Not Loaded
Sorry, unable to load Google Maps API.
Member Reviews