Melvista Avenue, Dalkeith
Masons Gardens in Dalkeith is a lovely neighbourhood park, with an art trail, play equipment and even a turtle habitat!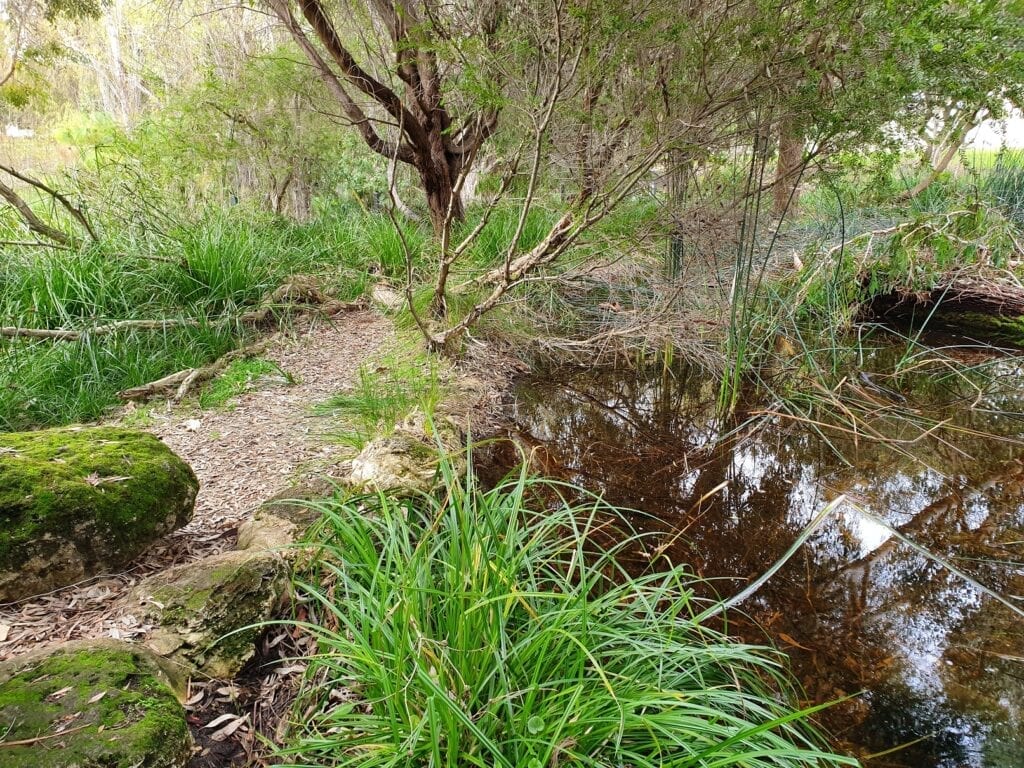 If you head into the turtle pond area, you're sure to spot a shy Oblong Turtle or two. The pond is fenced, with access through a couple of gates. Be sure to shut them behind you so dogs and other animals can't get in! We spied a couple of turtles swimming in the pond.
Here, you can get up close to them and special turtle food is available for purchase from the City of Nedlands Council Administration Centre (71 Stirling Highway, Nedlands) which may coax them out of their hiding spots. Be sure to respect the turtle's natural habitat, by keeping your distance and be sure only to feed them the specific food from the council.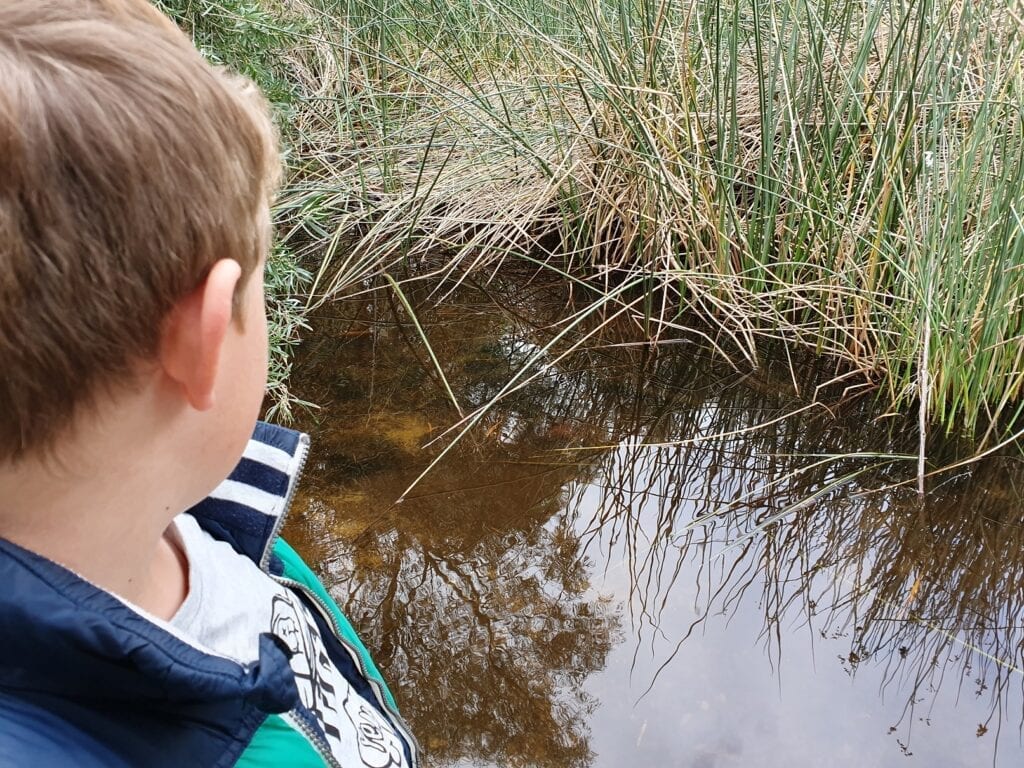 The gardens are lots of fun to explore. An art trail begins close to the play area are takes you around the park from number twelve to number one. Little Chef really enjoyed this. We visited with his grandparents, so they could give a detailed description of each sculpture, which seem to have a tool/instrument theme.
I won't spoil the surprises, but we did find the top of a cello.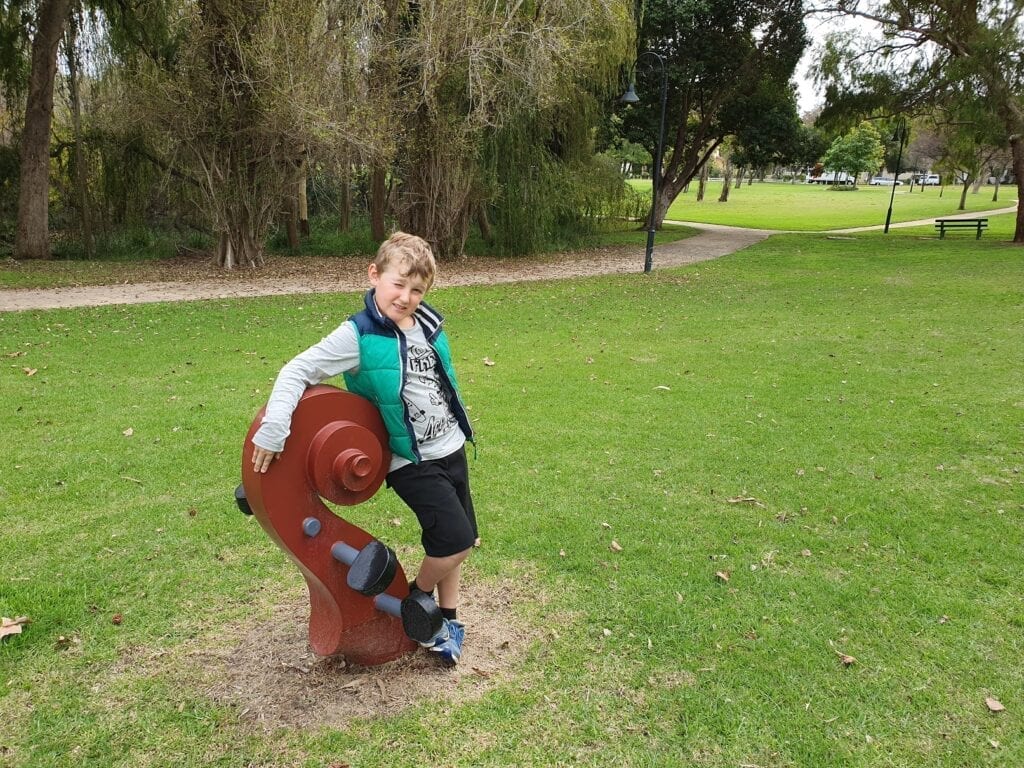 And every parent's nightmare – a giant recorder!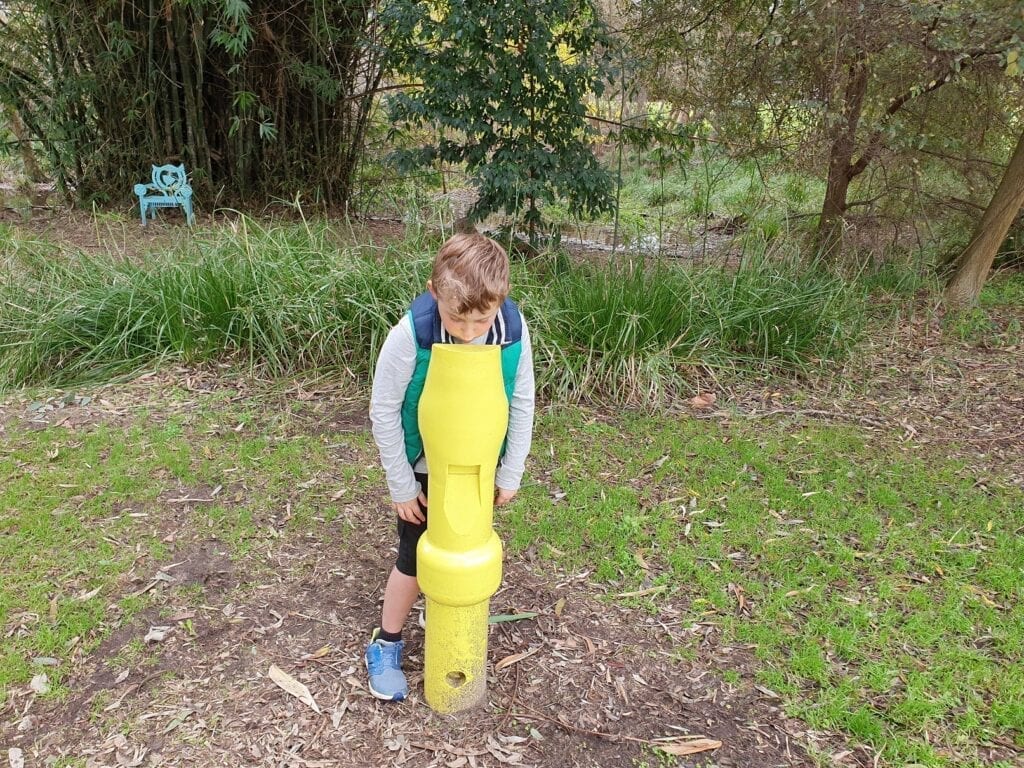 They're great for a photo opp too. Number one – a beautifully ornate chair is found in a particularly lush part of the garden, thick with bamboo.
After all the excitement of the turtles and the sculptures, we headed for a quick play on the playground at Masons Gardens in Dalkeith. There's a mix of traditional play equipment, on a mix of sand and soft fall. The equipment is quite low, so perfect for little ones.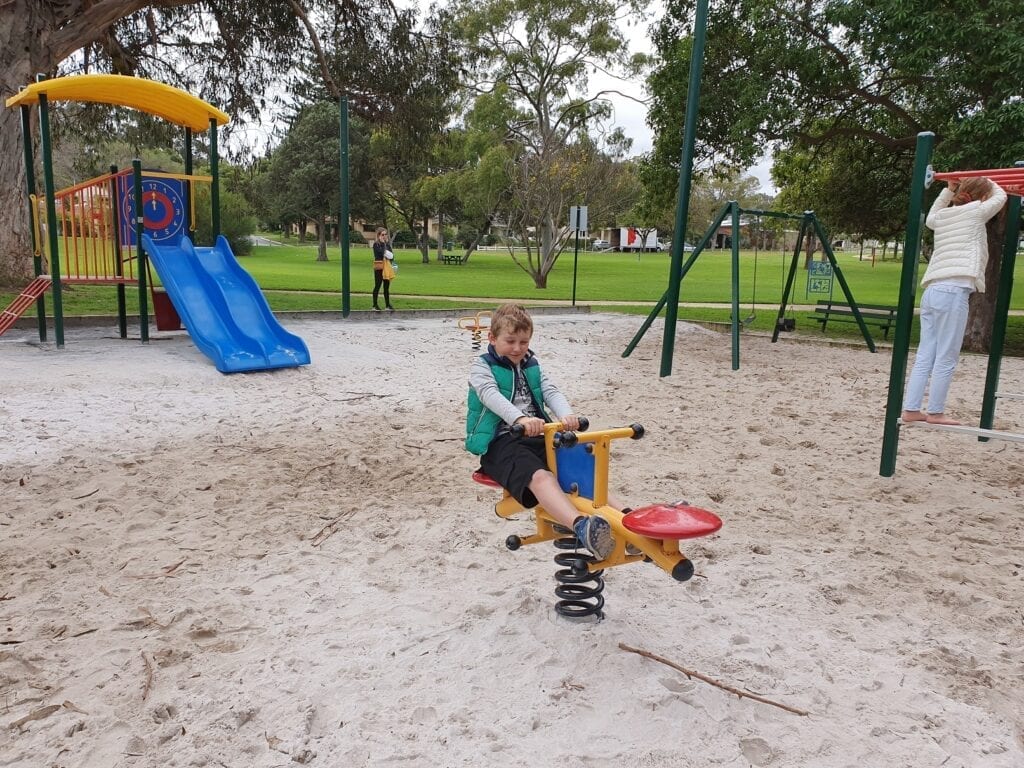 There's a swing set, monkey bars and a see-saw for kids or young at heart Nannas!
A climbing frame kept older kids entertained.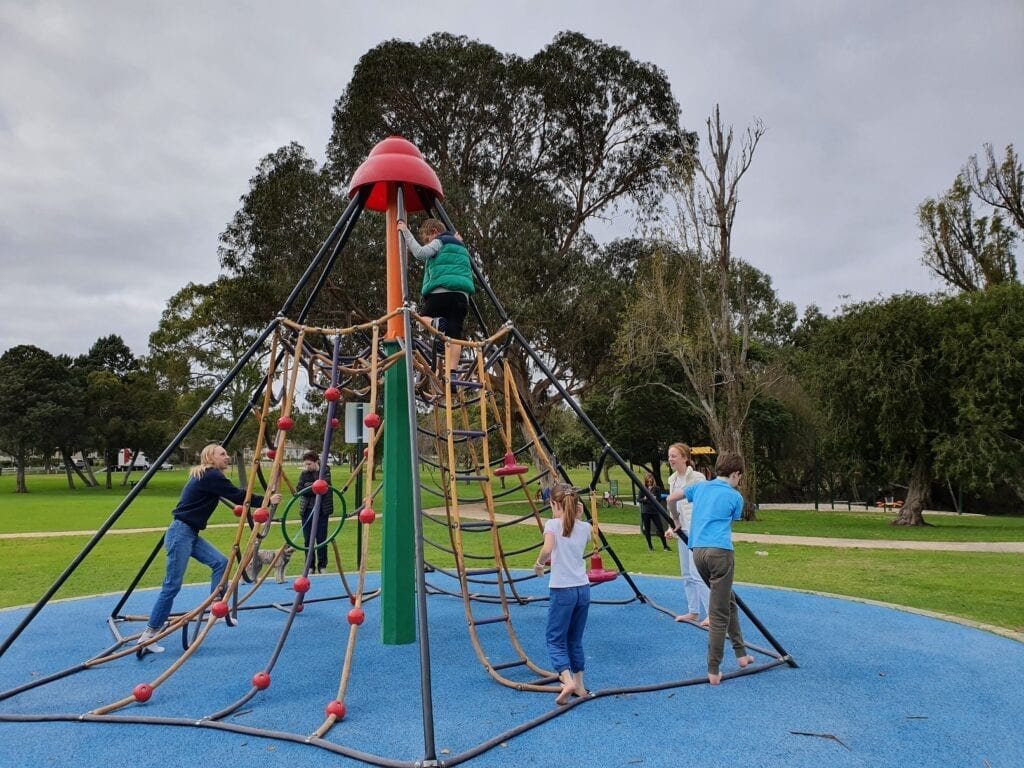 There's also a basketball half court. So be sure to bring a ball for a game, or to kick on the grass. A path winds in a loop around the gardens, making it a good spot for Bikes/scooters too.
Finding the cute Oblong Turtles is a unique nature experience that you can't get at many parks around Perth. Kids will love it. Masons Gardens in Dalkeith is a brilliant, quiet park to explore.
Find Masons Garden on the corner of Melvista Ave and Adelma Rd, Dalkeith.
Location
No Records Found
Sorry, no records were found. Please adjust your search criteria and try again.
Google Map Not Loaded
Sorry, unable to load Google Maps API.
Member Reviews