Kingsway Regional Playground, also known as Kingsway Dinosaur Park is located at Kingsway Regional Sporting Complex, north of the Rugby and Soccer areas. Kingsway Regional Sporting Complex incorporates nature play with conventional play equipment and consists of 3 different playgrounds, as well as a BRAND NEW dinosaur-themed water playground!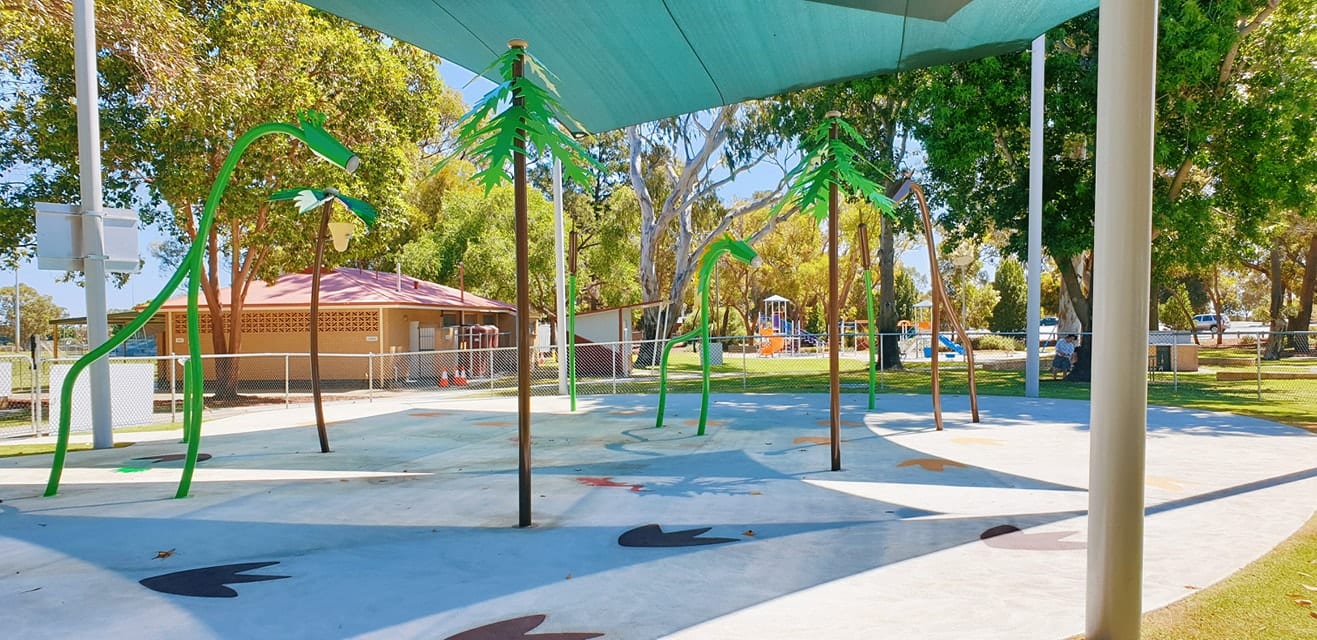 The new Kingsway Aquatic Play Space will be a hit this summer! The is zero-depth splash pad has sprays and jets from above and below as well as a small tipping bucket. The area is fully enclosed and shaded, the water is on from 10am to 5pm daily between October and April – although I have heard hours have been extended to 8am to 7pm over summer due to popular demand! Water features can be activated for 10-minute intervals via a push button located just inside the gate.
Kids will love the large climbable dinosaur nicknamed 'Ozraptor' which is the centrepiece of the playground.
Dinosaur fans will also delight in discovering dinosaur bones in the sandpit.
The play equipment is suitable for all ages. Younger children will enjoy the rockers, spinning disc and slide.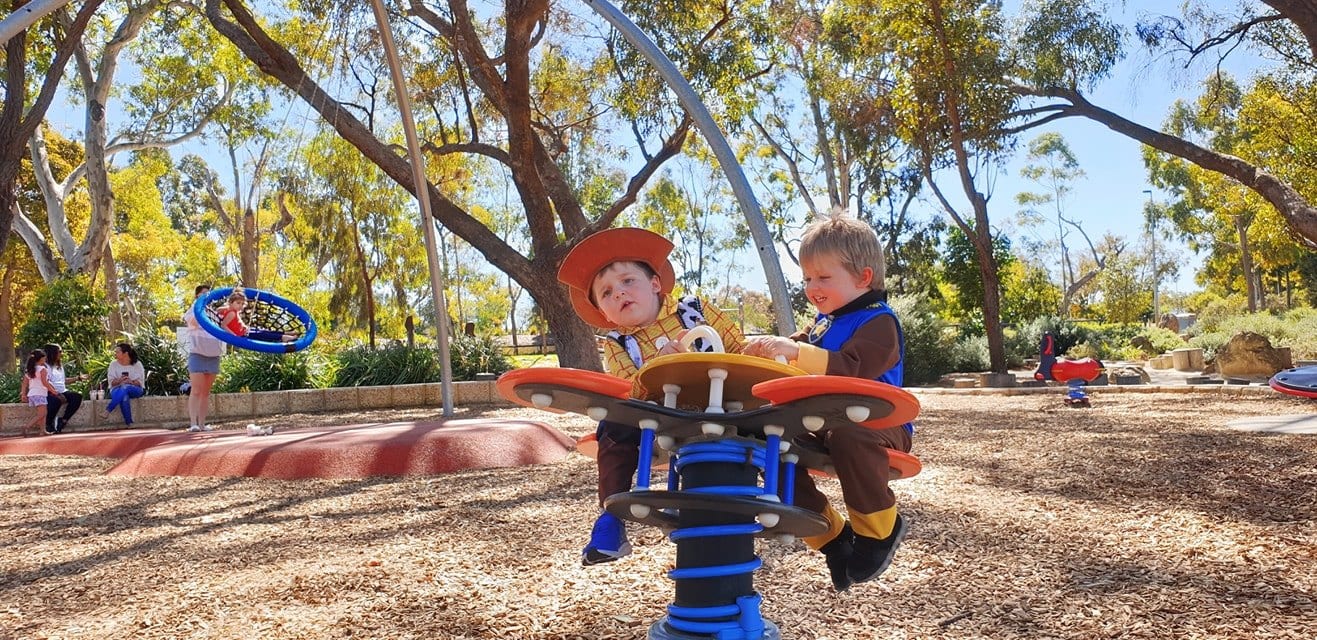 There is also an additional large shaded sandpit area with play tables and water play.
Older children will have lots of fun on the bird nest swing and the spinning ring.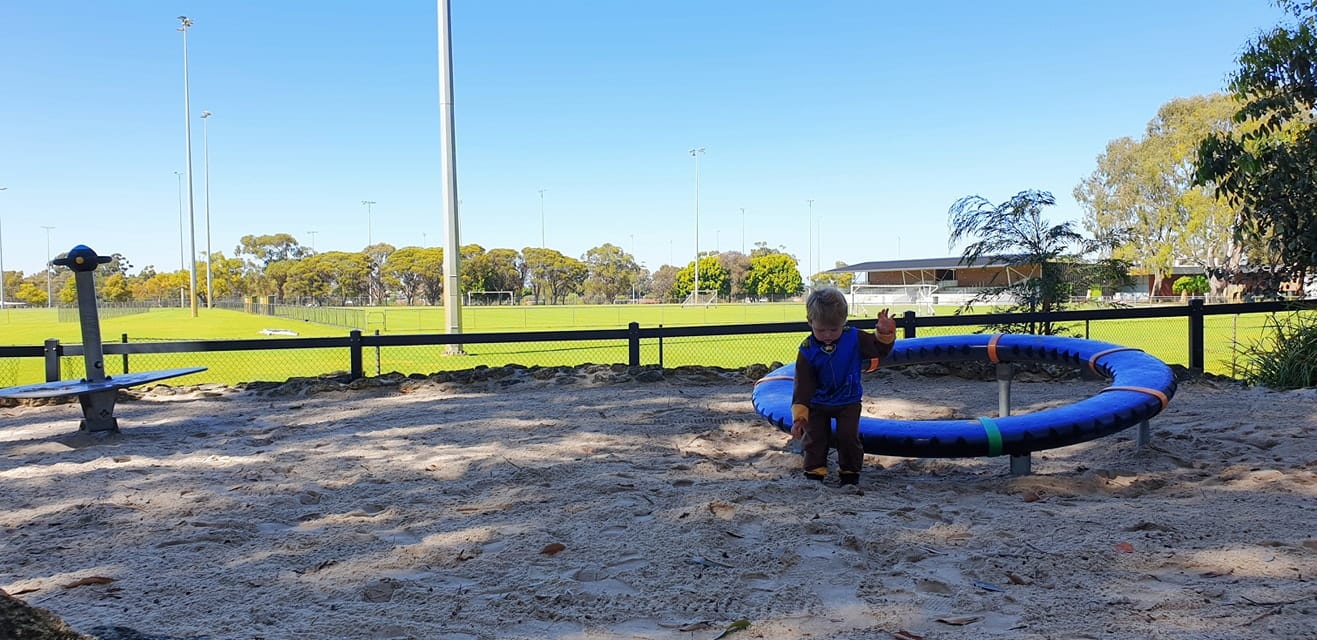 In addition, there is a musical play area where kids can have fun creating lots of noise!
Children can get back to nature with limestone stepping-stones, timber logs and boulders.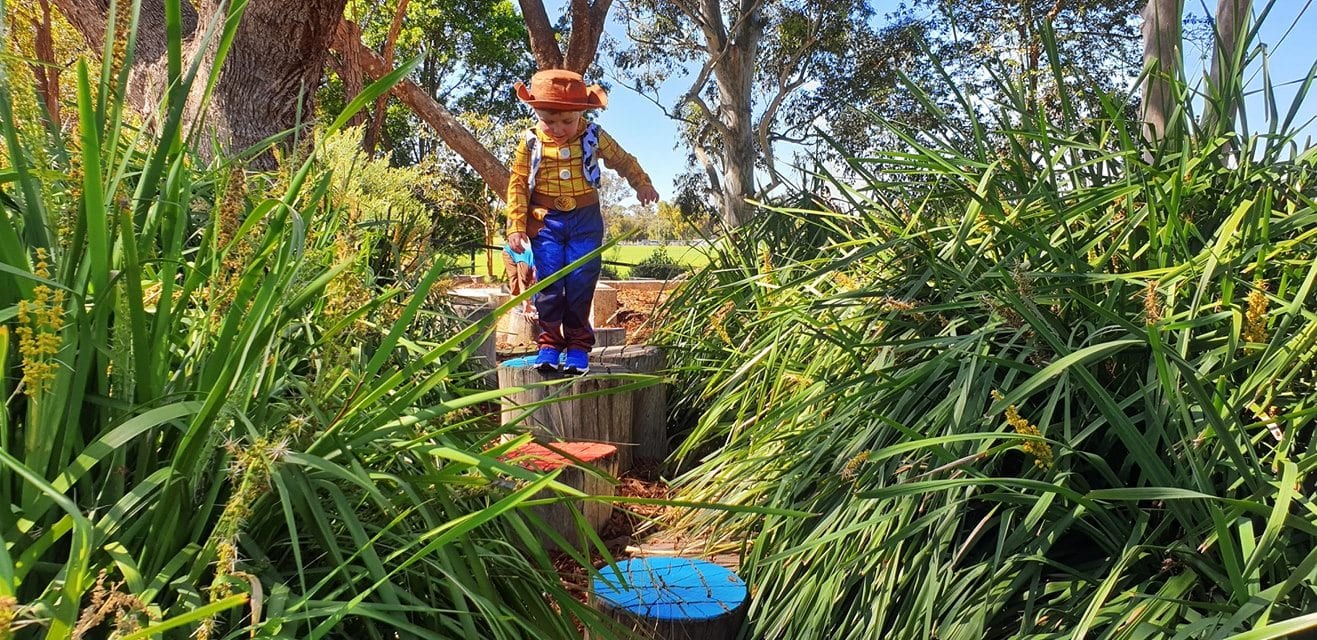 There is a path around the park, complete with dinosaur footprints, suitable for scooting around on.
In 2017 The City of Wanneroo installed braille signage and brights pops of colour for children who are vision-impaired. The Braille writing includes each letter of the alphabet and sits alongside the English translation.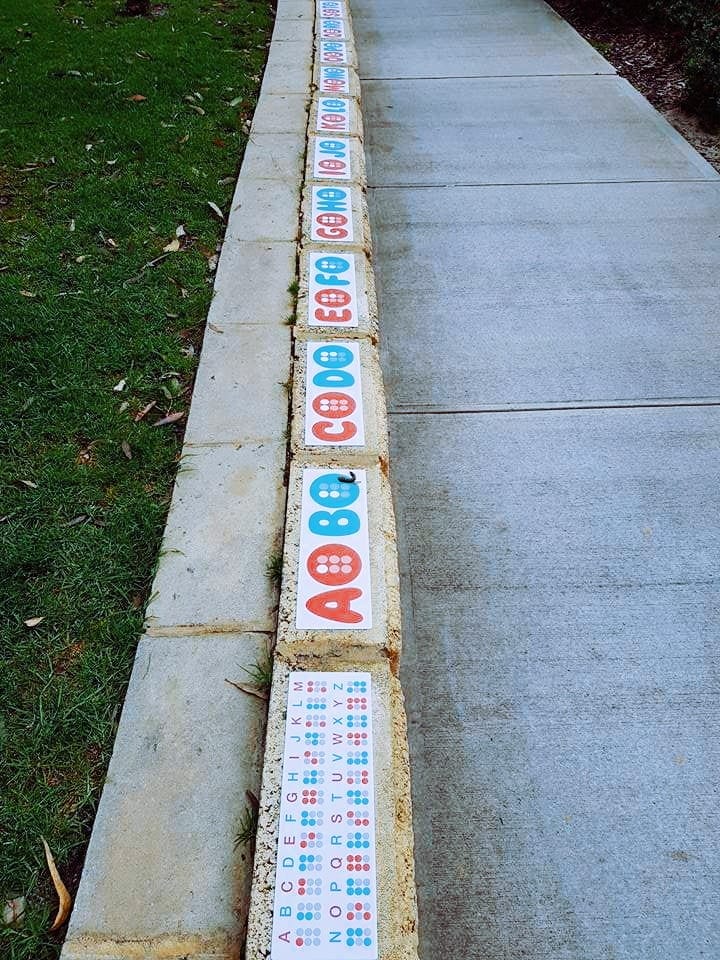 For the adults and teens there is exercise equipment, perfect for year-round fitness and is free to use.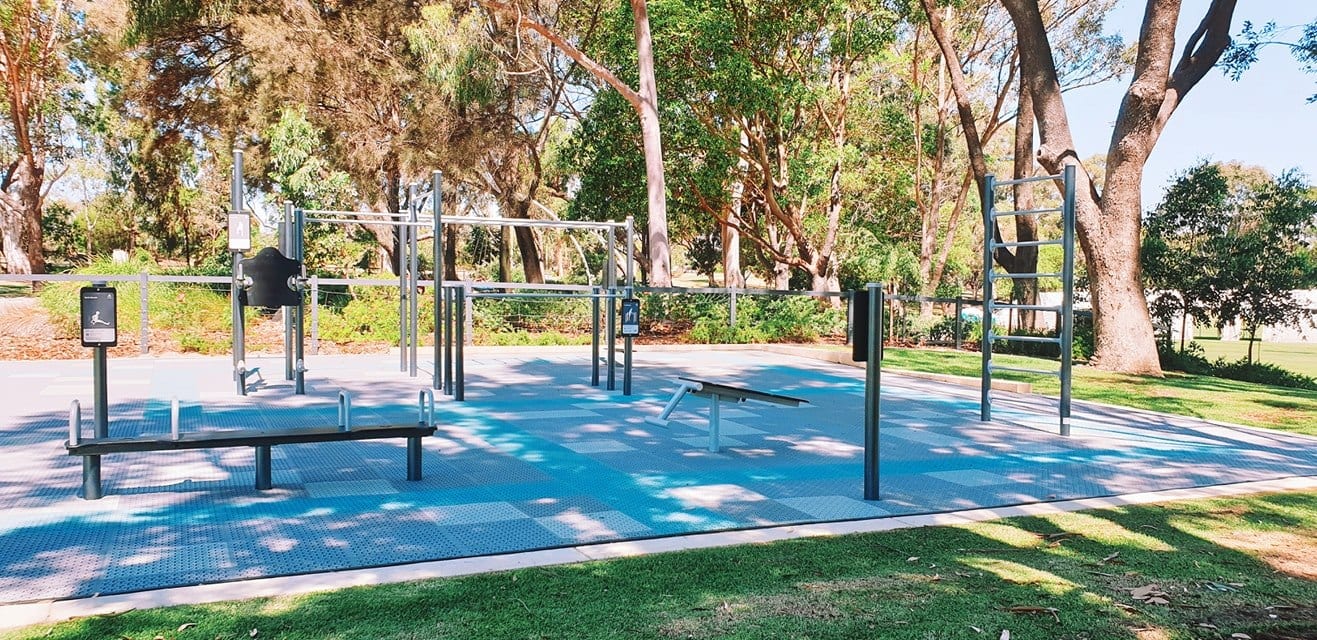 Located adjacent to the Kingsway Aquatic Play Space is a traditional playground, my boys loved the bright blue and orange theme and named it Blippi's Playground. The playground is jampacked with all the usual faves, swings, slides, a digger, spider web, monkey bars, flying fox, ladders and the list goes on. The playground is not shaded, has some relief from the sun thanks to the surrounding trees.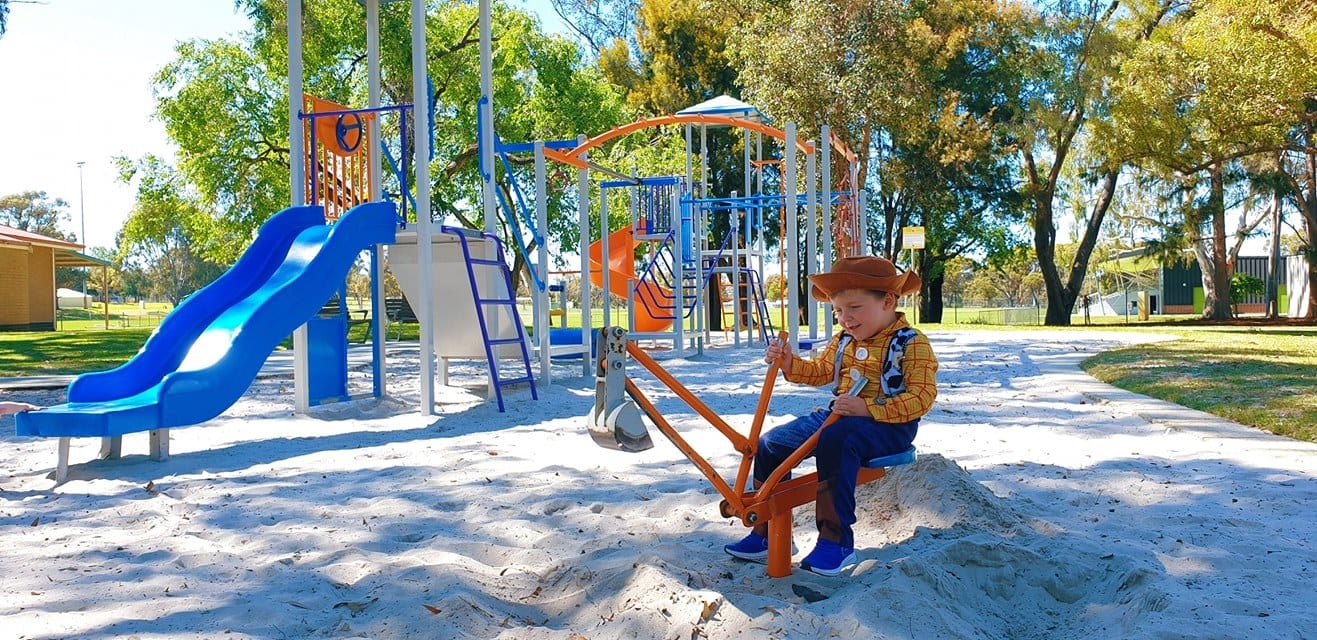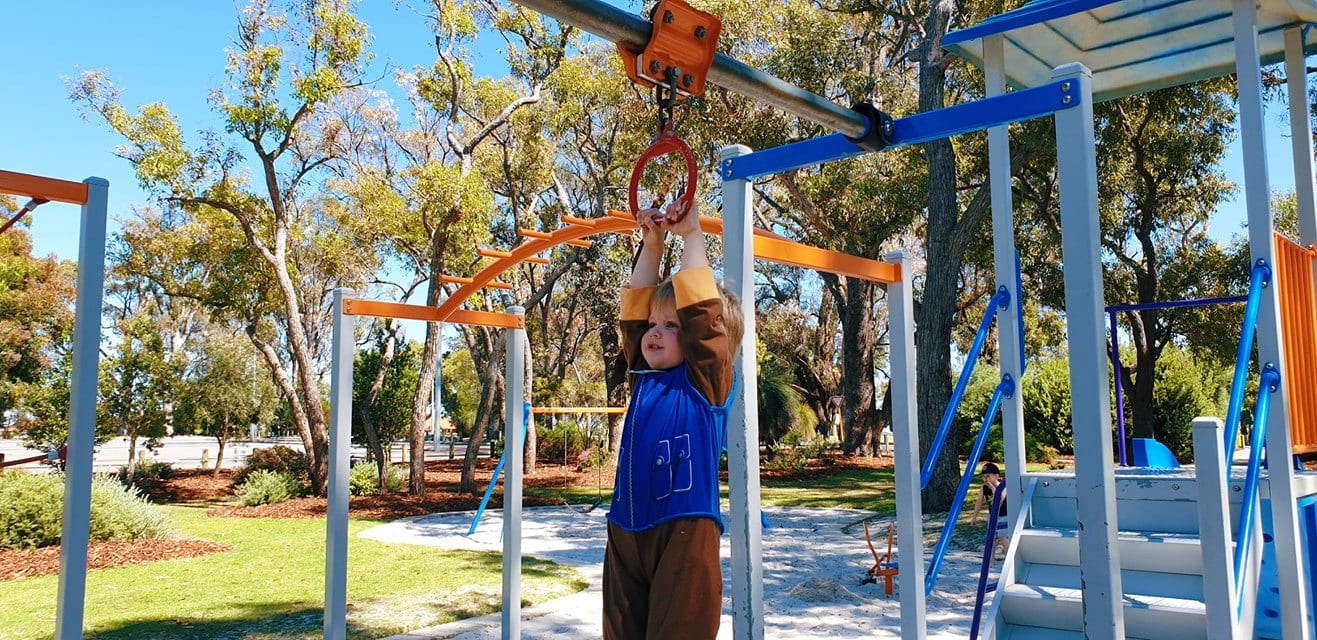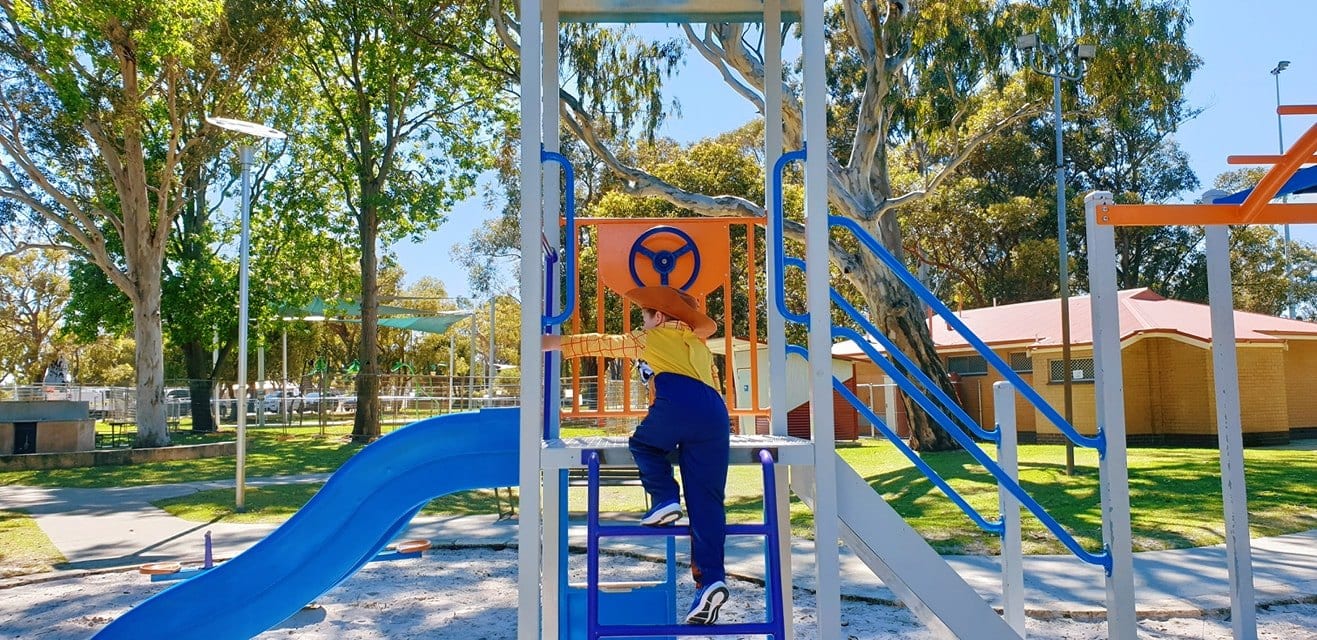 On the opposite side of the Dinosaur Park is a pathway that takes you to a lovely pond with plenty of ducks, koi fish and a cute bridge. Nearby is a third playground, this one is the smallest of all the playground and is fully fenced.
There is plenty of parking available, as well as toilets and BBQs.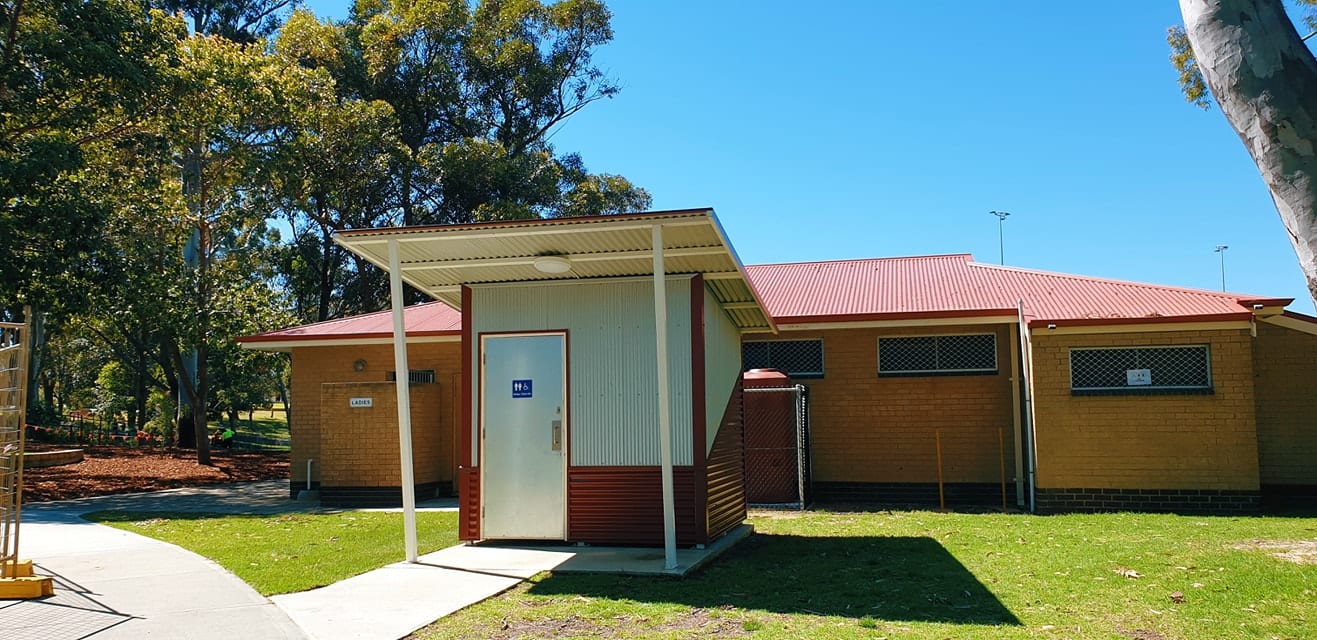 Find more playgrounds in Perth
Kellie Elliott is a stay at home mum of 4 she enjoys adventuring around Perth with her children and sharing her journeys and experiences on Instagram at Perth Mum Adventures.
Kellie Elliott is a stay at home mum of 4 she enjoys adventuring around Perth with her children and sharing her journeys and experiences on Instagram.
Location
No Records Found
Sorry, no records were found. Please adjust your search criteria and try again.
Google Map Not Loaded
Sorry, unable to load Google Maps API.
Member Reviews