Found by the Mandurah Ocean Marina Keith Holmes Reserve is a popular spot for families in Mandurah. Whether you're here for the day, or a local of this coastal town, it's a leafy spot for a picnic or BBQ. Throw in the man-made Lido beach and the markets and cafes of Dolphin Quay, and you've got yourself a fun day out!
Kids will love pretending to be a pirate in the boat play structure. I can imagine this would be great for a child's pirate-themed birthday party.
There's also a small shady playground.
There's enough equipment to keep most kids interested – with a bird's nest swing, see saw, slides, merry go round and more.
Keith Holmes Reserve is right next to the Mandurah Quay Footbridge. There's plenty of lawn and mature trees to throw down a rug in a shady spot, or grab a table under a picnic shelter (if you're early enough). This park sure is popular for a group gathering. The Mandurah mini train stops at the playground too.
There's a couple of free BBQs too.
Right next to Keith Holmes Reserve is The Lido, a small, shallow beach which is ideal for little kids. See more in our review.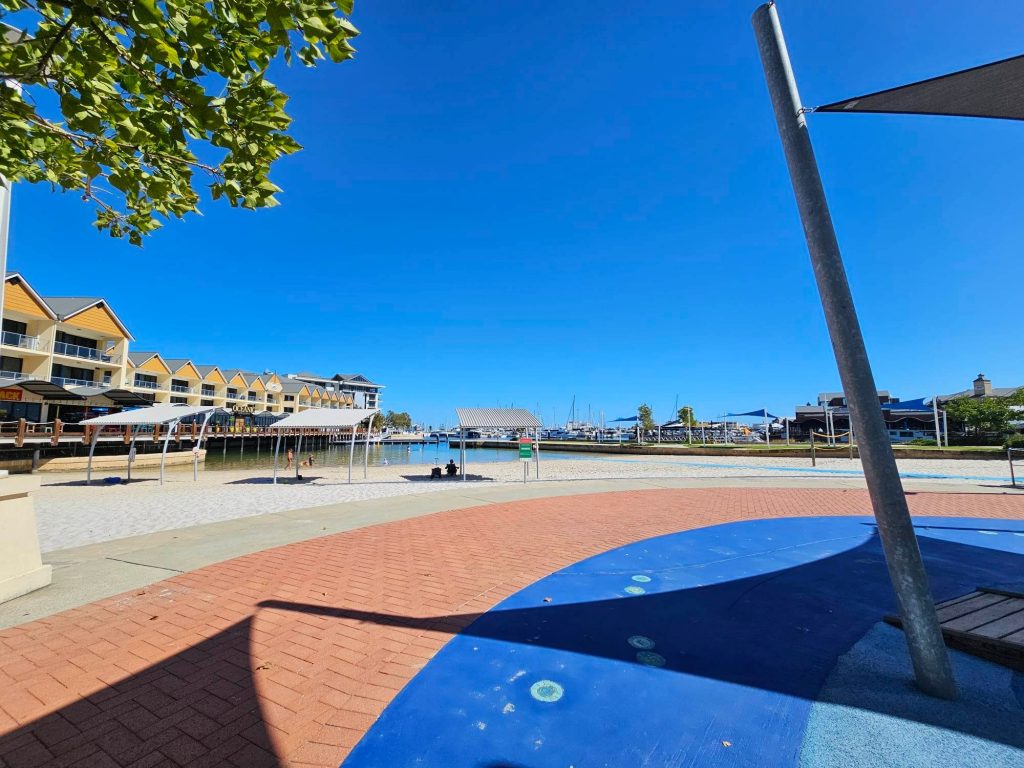 The pedestrian footbridge leads over to Dolphin Quay where there are loads of waterside cafes, restaurants and takeaway options. Keith Holmes Reserve is also walking distance to the main Mandurah foreshore, making it a great central spot to meet.
Find Keith Holmes Reserve at 1 Peel St, Mandurah Ocean Marina.
Find more playgrounds in Perth
Find more things to do in Mandurah
Location
No Records Found
Sorry, no records were found. Please adjust your search criteria and try again.
Google Map Not Loaded
Sorry, unable to load Google Maps API.
Member Reviews