Karda Way, Hamilton Hill, City Of Cockburn
Have you heard of the OneOneFive Hamilton Hill development? It's located on the former site of Hamilton Hill High School and it's got some amazing play spaces. They've combined nature, water, accessibility, and paths through native bushes to create a fun and beautiful environment for everyone to enjoy.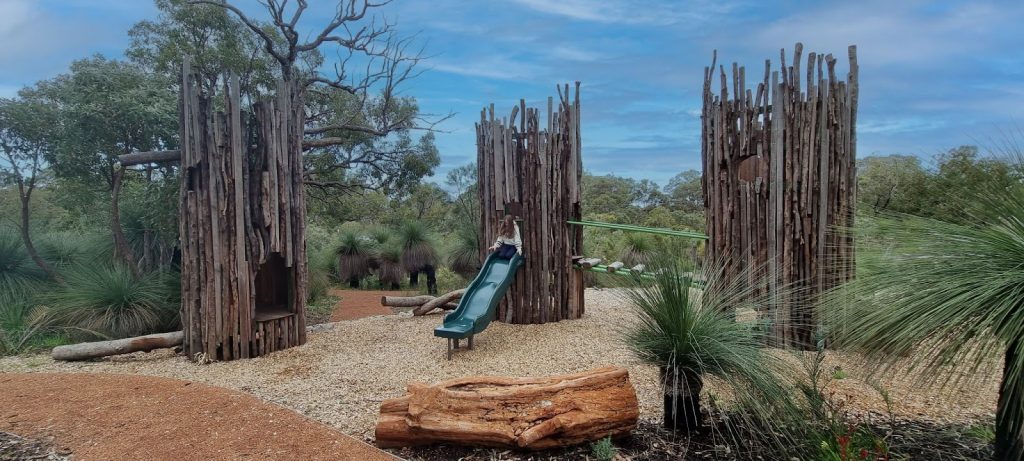 The highlight of the area is a three-tower fort made from repurposed materials from the old high school. It's got timber steps, a mini climbing wall, a bridge, a slide, and even hand and foot grooves for climbing – so cool!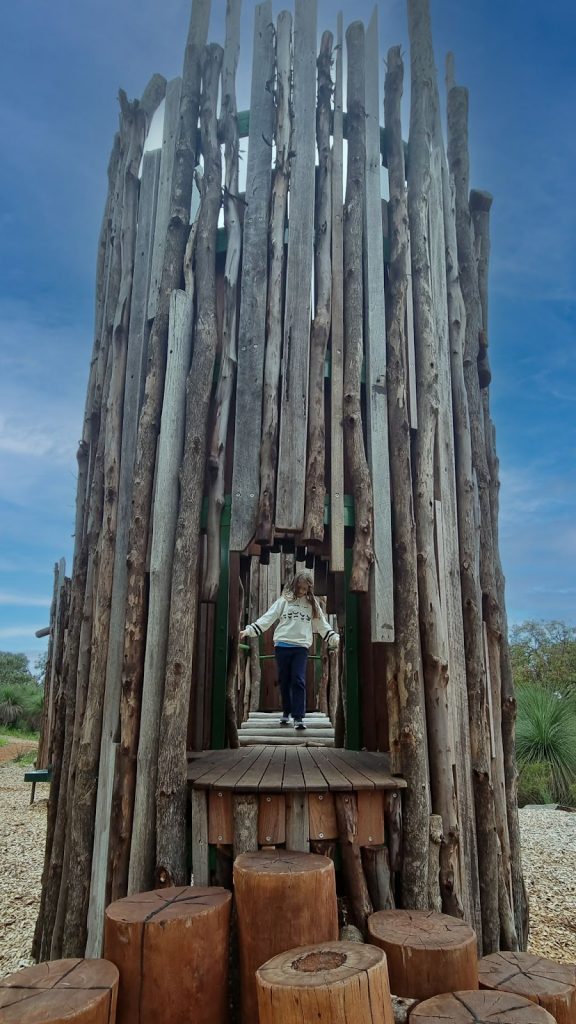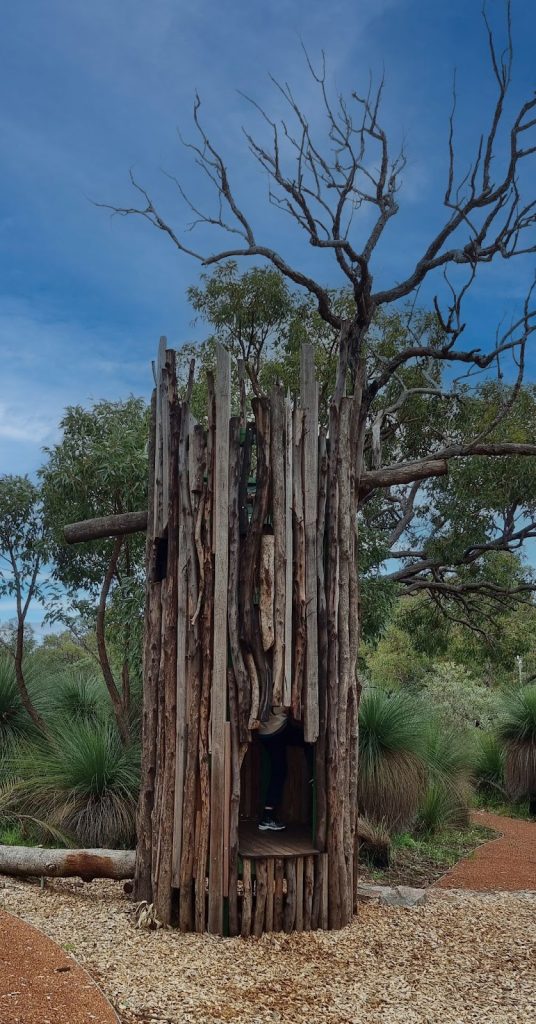 Plus, there's a giant fallen log that's perfect for climbing with net ladders, branches to balance and climb on.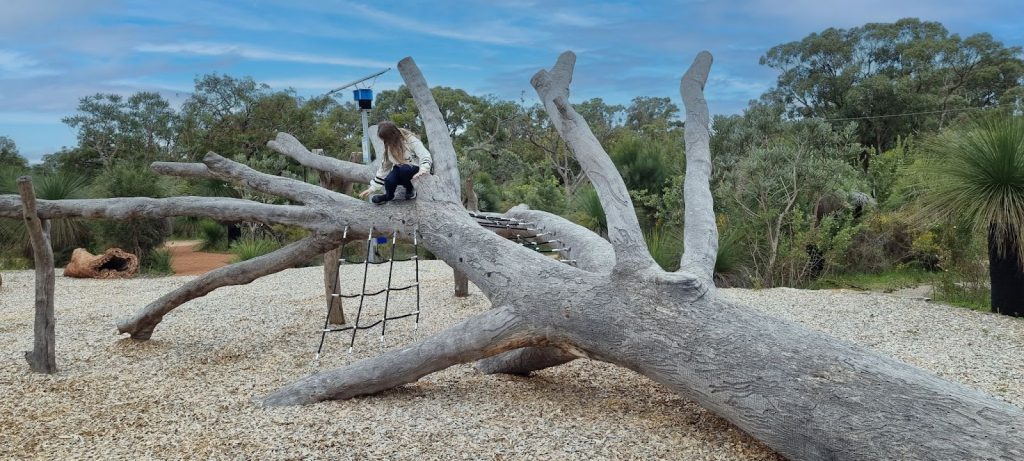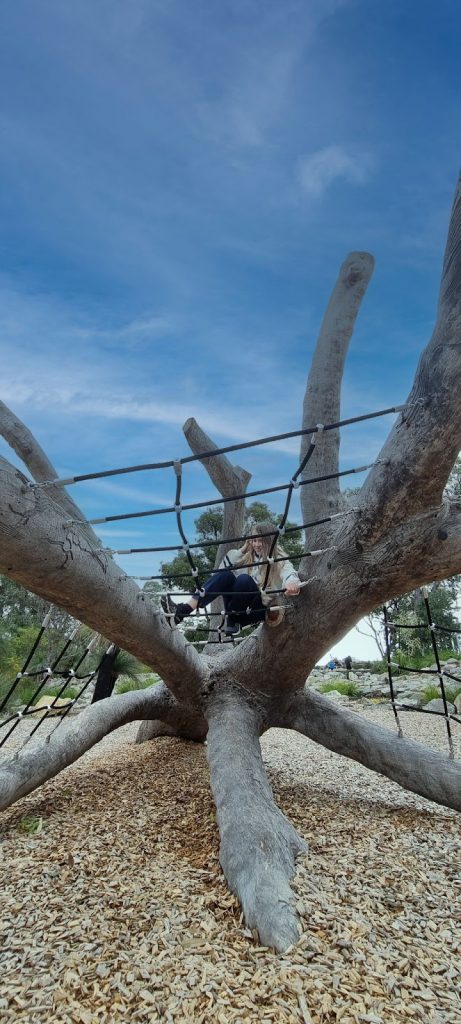 And if you're looking for a cozy hideout, check out the log cubby house among banksia and grass trees.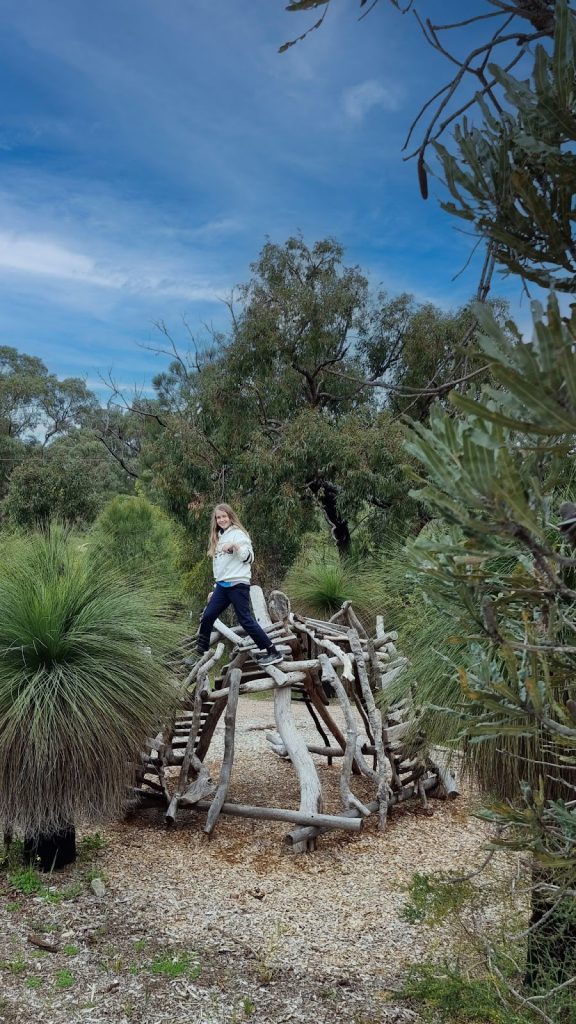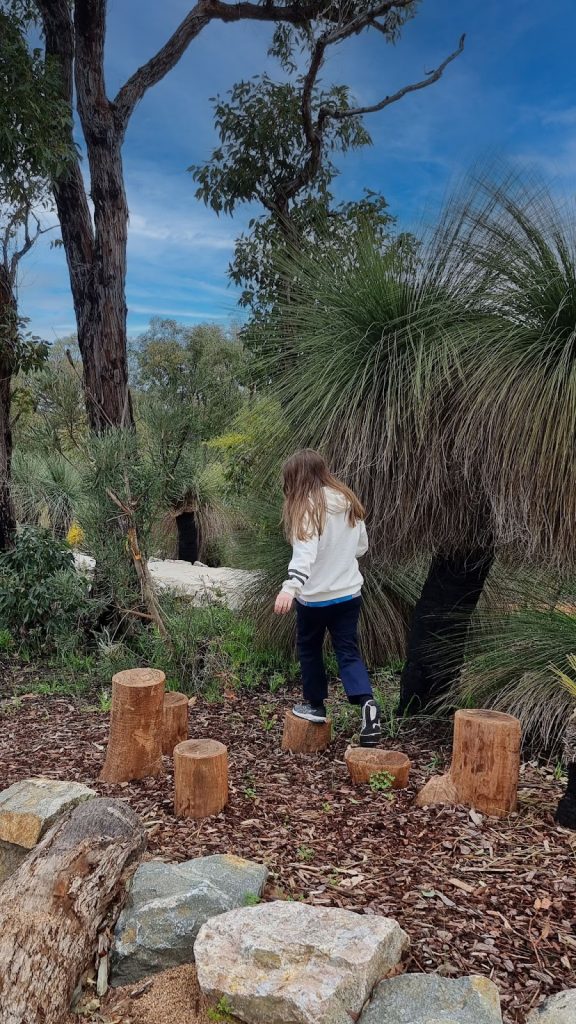 The ground is a mix of wood chips, soft fall matting, gravel, and concrete, with wooden stepping stones and logs around the garden beds. And if you're feeling adventurous, try sploshing in the dry creek bed and building dams with the bark and twigs laying around.
There's a Birds Nest All-abilities Swing and Merry-go-round with seating and room for wheelchairs or prams, accessible via soft fall matting.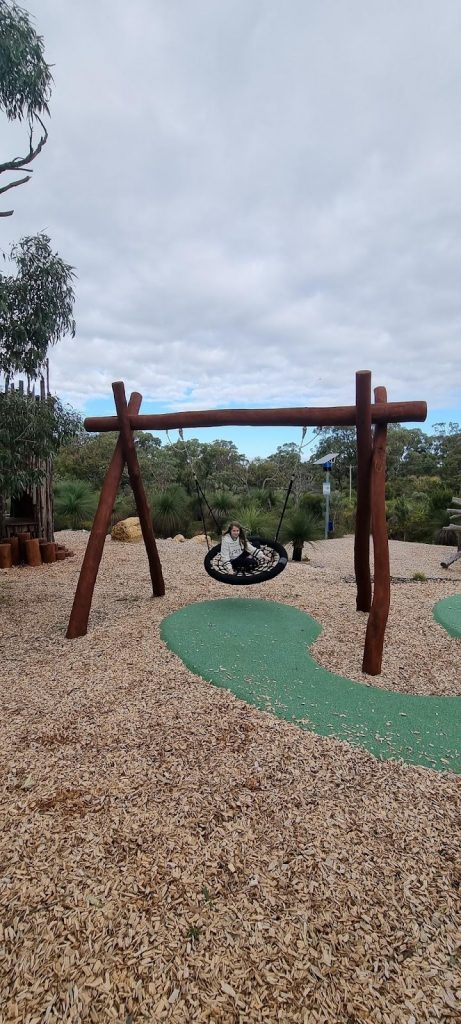 And when you need a bite to eat, fire up one of the free gas bbqs, grab a picnic seat, and enjoy the ample grass space – it's perfect for school holidays and playdates.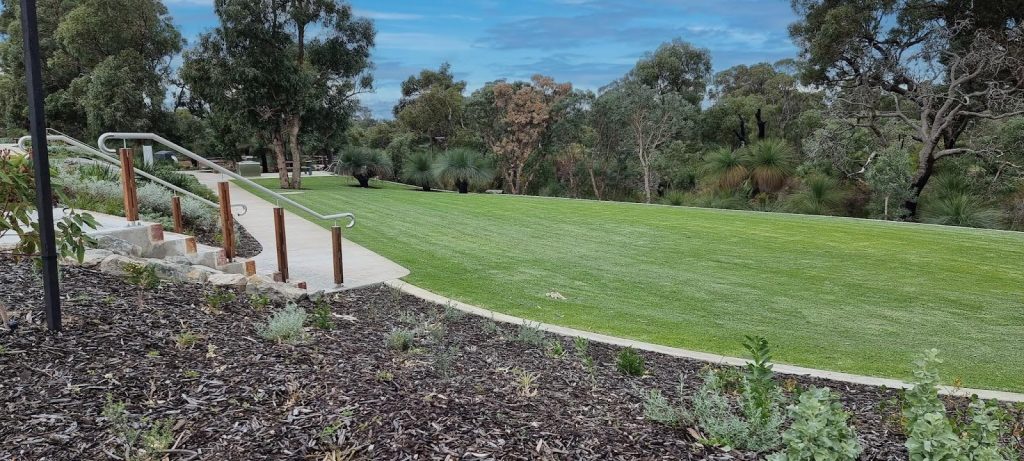 If you need a bathroom break, there are public toilets just a short walk away at Harry Usher Park. Harry Usher Park is also all-abilities accessible with ramps and Acrod parking and it even has a smaller nature play area, free gas bbqs, grass area, and picnic seating.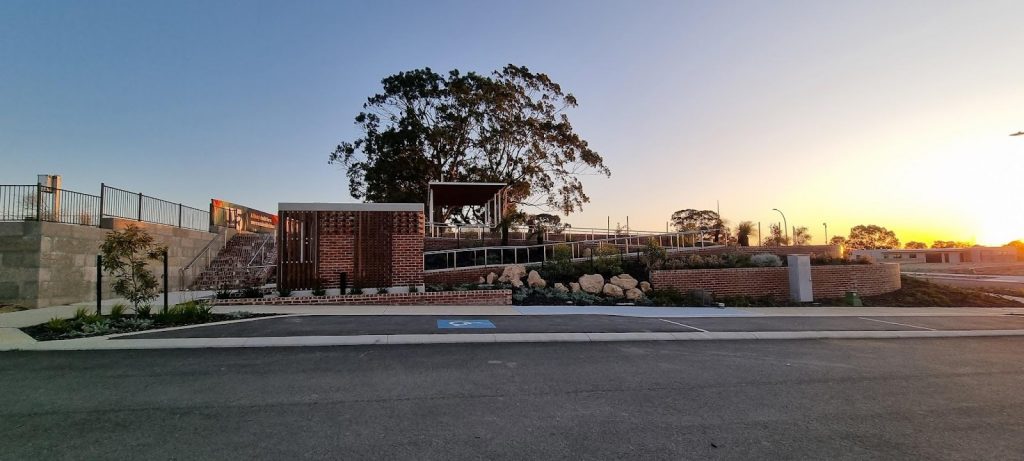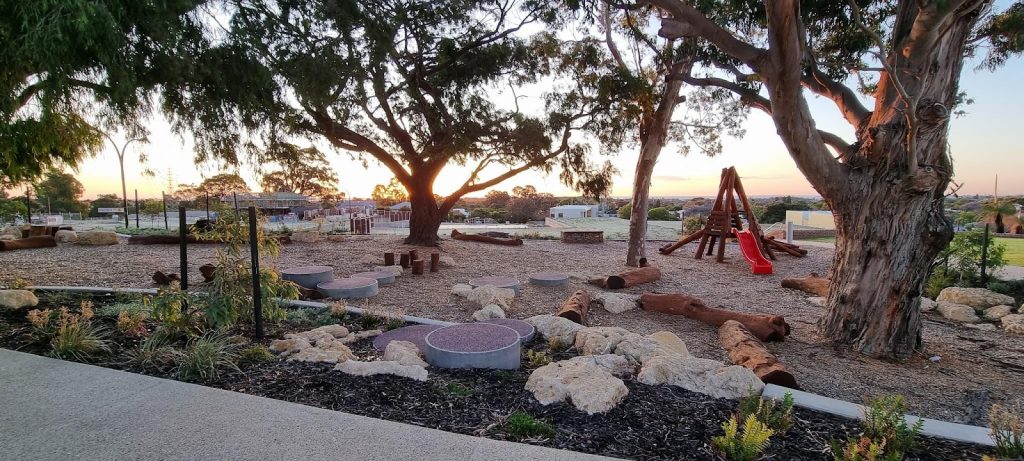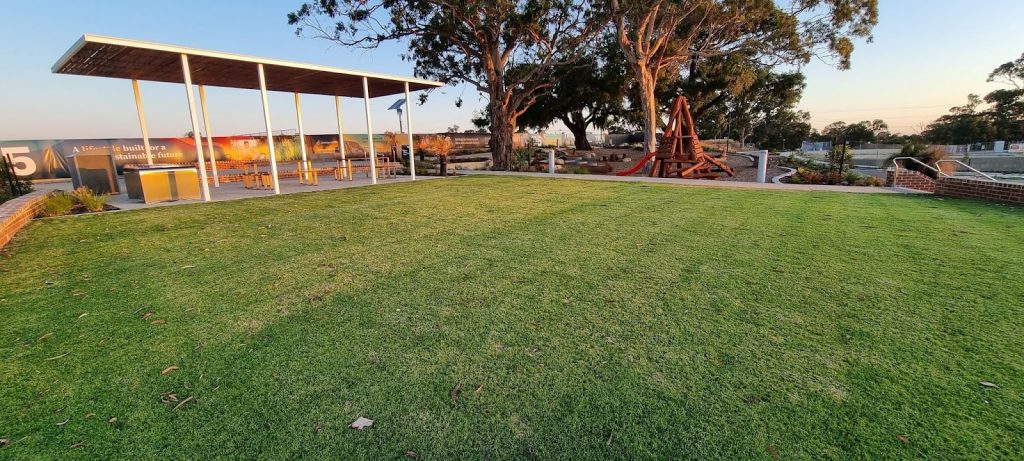 Finally, as you wander around the OneOneFive Hamilton Hill estate, keep an eye out for the mini nature play spaces, wooden sculptures of native wildlife, and bird nesting stands – you're sure to enjoy the active and noisy bird life. Happy exploring!
Find more playgrounds in Perth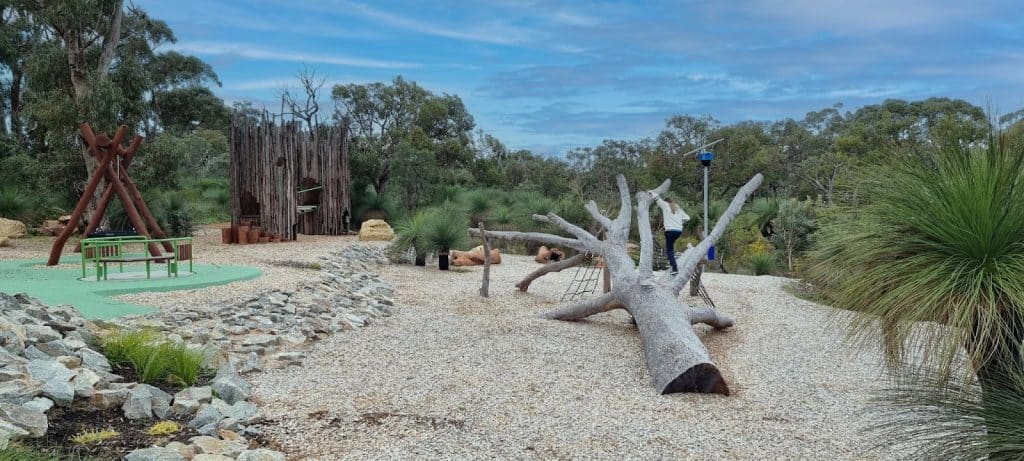 Location
No Records Found
Sorry, no records were found. Please adjust your search criteria and try again.
Google Map Not Loaded
Sorry, unable to load Google Maps API.
Member Reviews