26 Robinson Street, Eden Hill, Western Australia
Jubilee Reserve, Eden Hill
Jubilee Reserve is a multi-use reserve with a great playground located in Eden Hill. With play equipment suitable for toddlers to tweens, this shaded, sand-free playground is sure to be a hit.
On arrival, Miss 4.5 bolted straight for the climbing ropes. A large arched climbing structure with rope ladders, a climbing wall and rubbery platforms with a huge winner with my Miss and a 7 year old girl. A metal ladder also runs up the side of this structure, connecting it to a second climbing structure.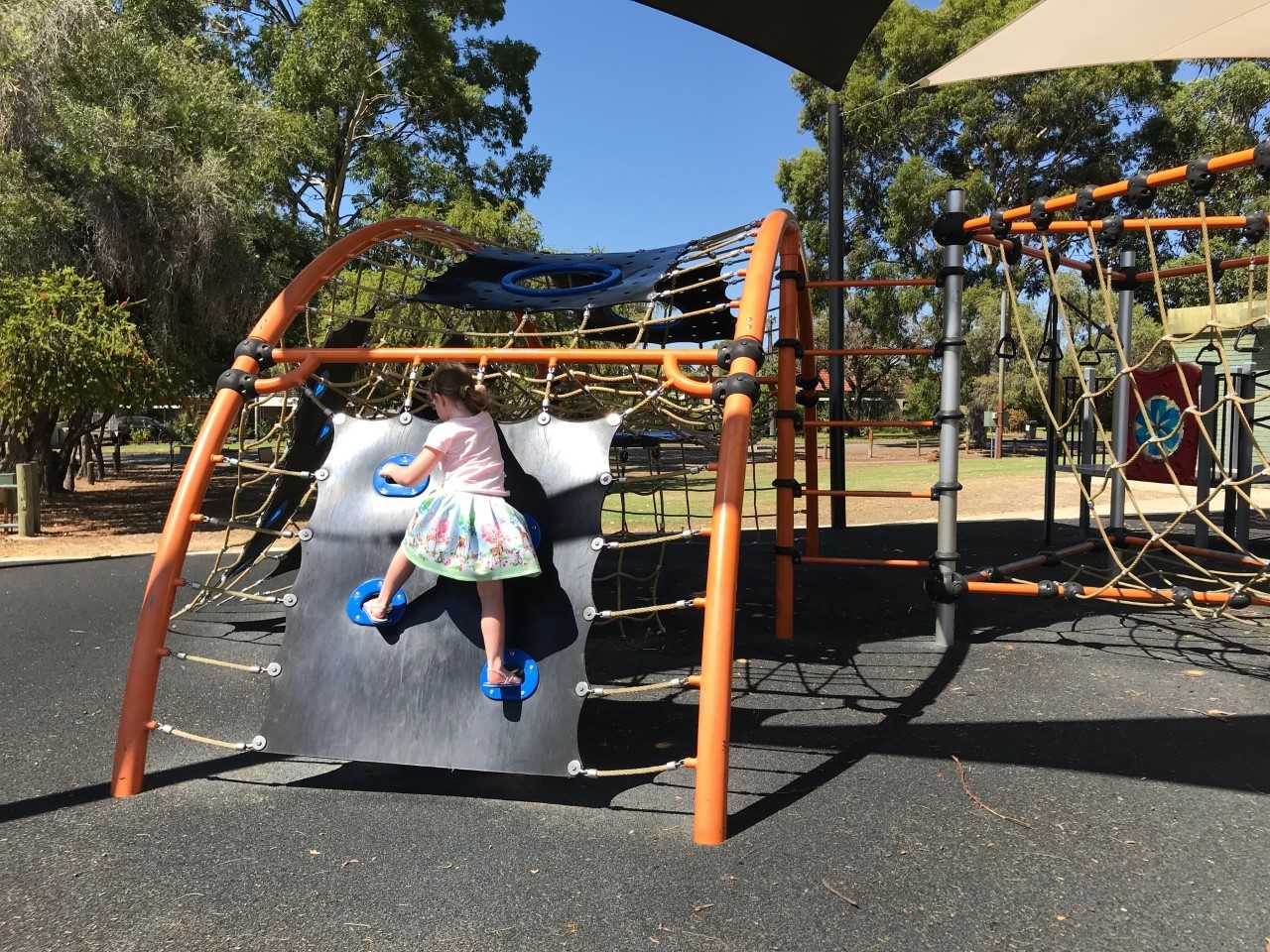 This second structure features swinging ropes, a rope web, and climbing ropes leading up to a small slide. This would be suitable for preschoolers as well as older kids. Toddlers would also enjoy this, but may need a little assistance with the climbing ropes.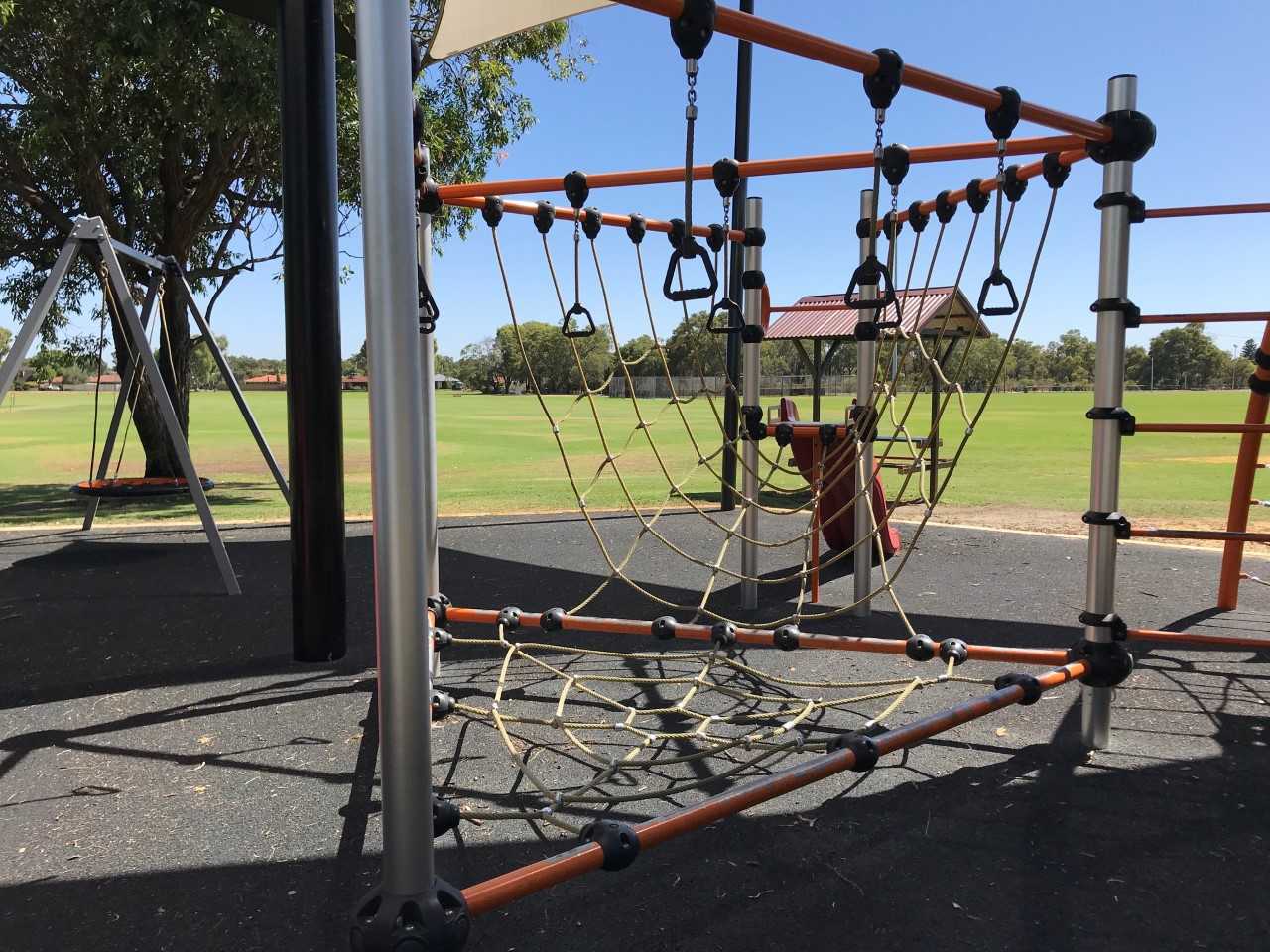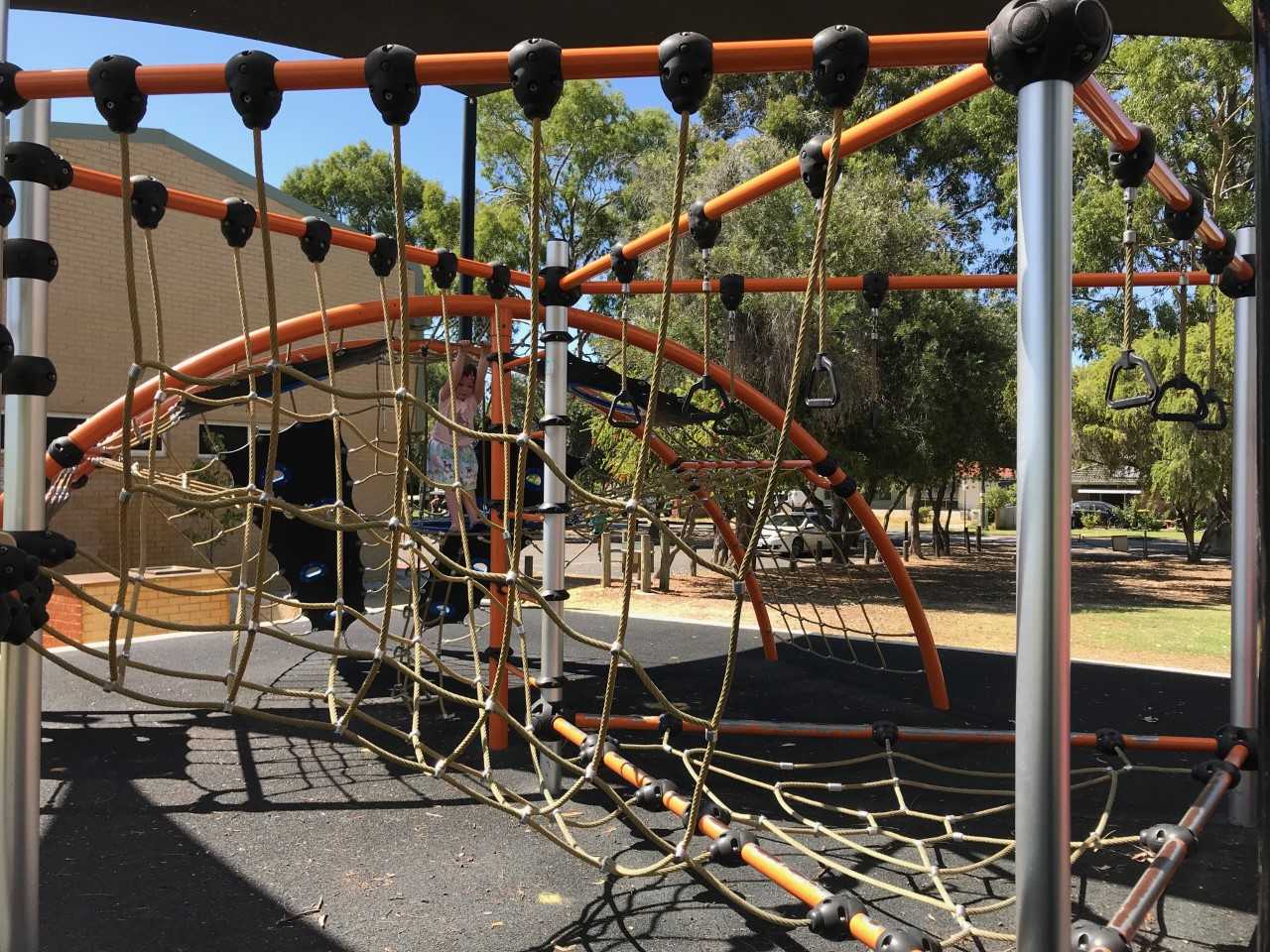 Adjacent to this fabulous climbing equipment is a more traditional style playground. This features climbing walls and a rope bridge, a curved slide and a fireman's pole, and lots of ramps and ladders to race up and down. This play equipment is probably more suited to toddlers and preschoolers.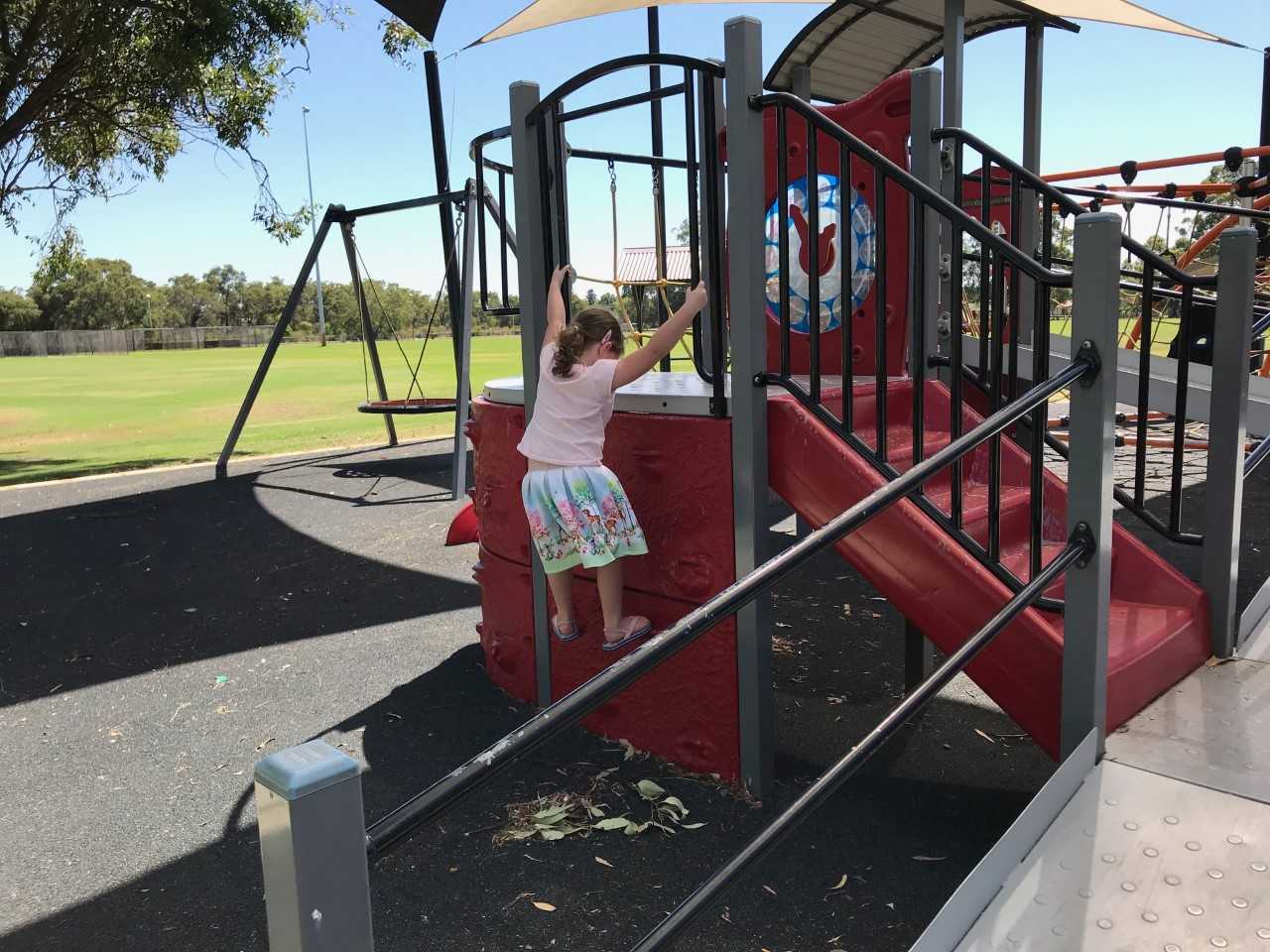 Attached to this is also a built-in game of twister. The spinner is mounted to the climbing structure and the colourful dots are set into the rubbery softfall. When we arrived, another family was having a fun time playing with this.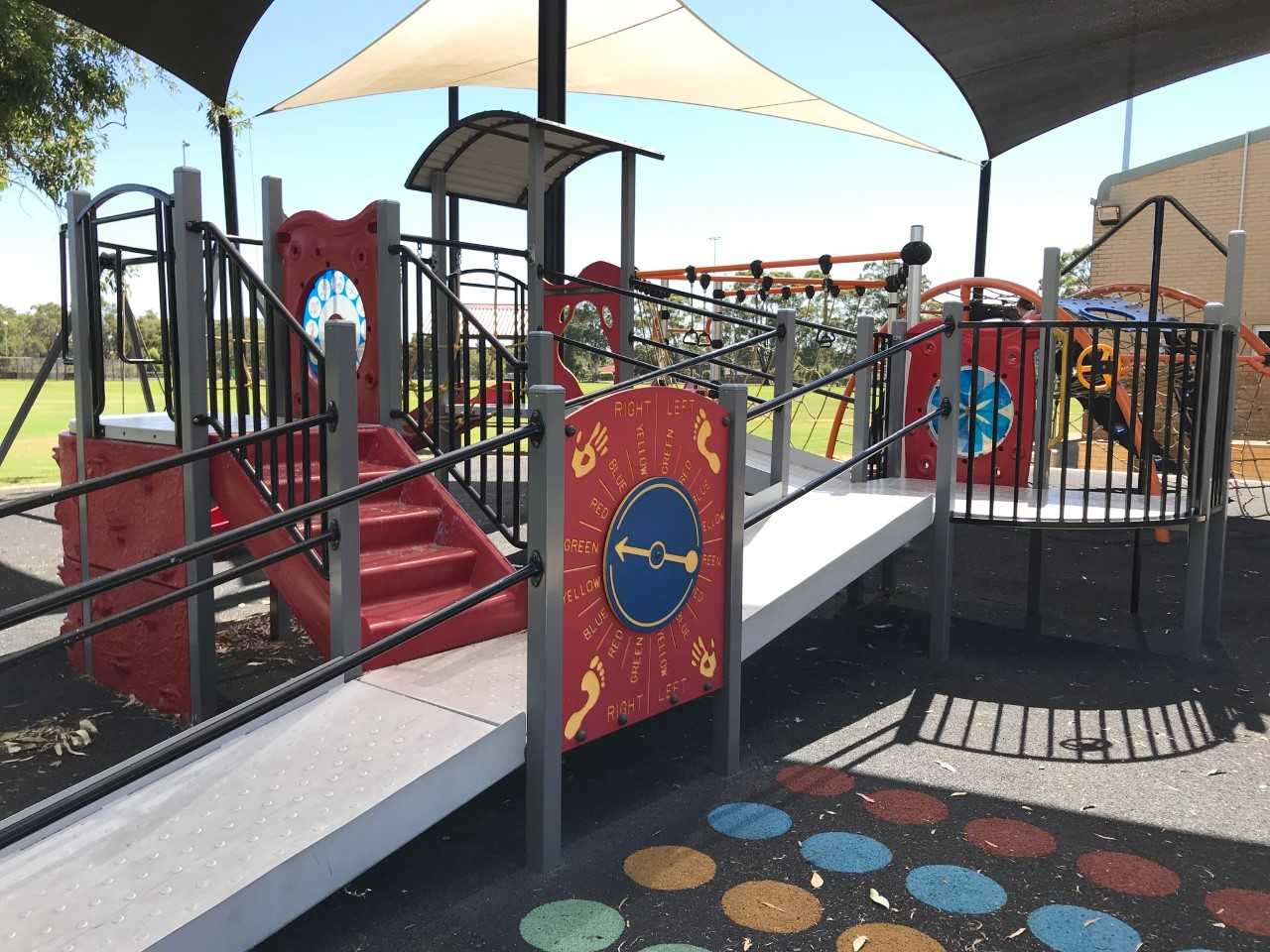 At the edge of the playground, by the grassy oval, is a basket swing big enough for friends and siblings to enjoy together. With trees nearby, you could easily throw down a picnic rug and relax in the shade.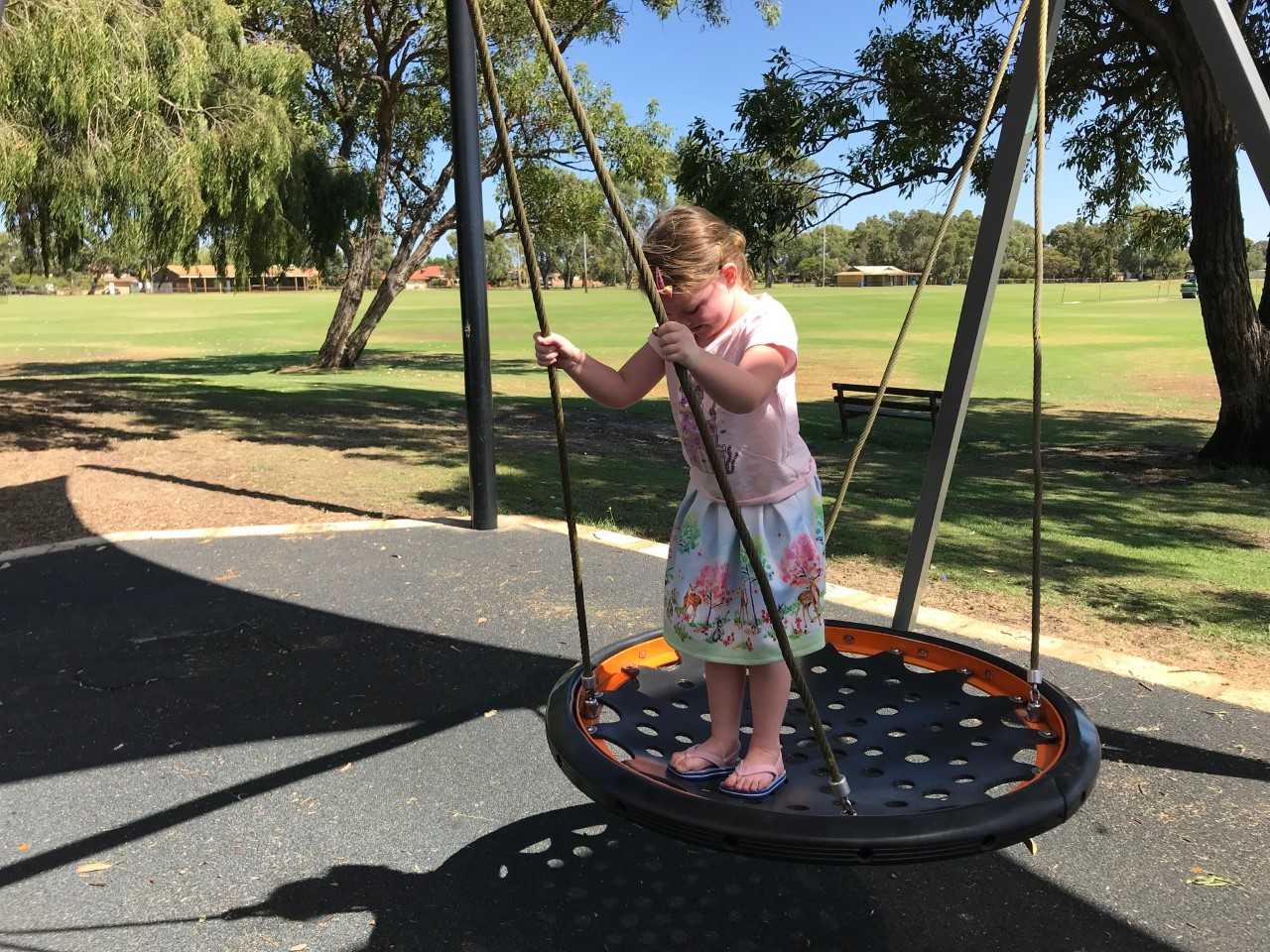 The oval here is huge and appears well maintained. The day of our visit, a maintenance worker was out mowing the grass in preparation for sports events. Around the outer edge of the oval, you can find various exercise equipment. With this in mind, the kids could have a play and kick around a ball, and you could walk the dog and exercise your muscles all at the same time.
Other facilities at Jubilee Reserve include two barbecues with a nearby covered picnic table and toilets. Handy for a family get together or casual birthday parties.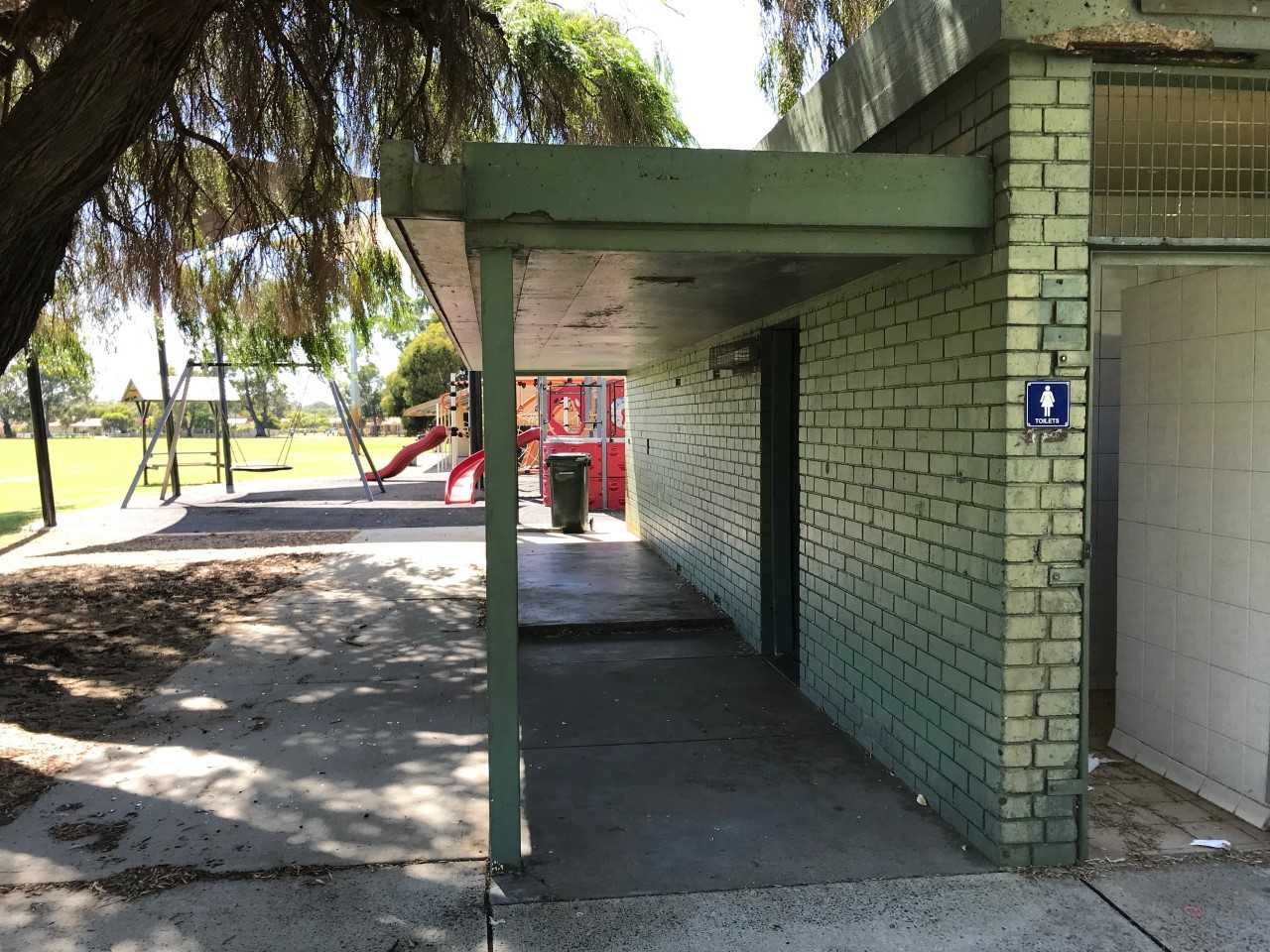 If you're like me and don't like cleaning sand out of shoes or your car, this playground is a winner with no sand pit in sight. Just rubbery softfall to cushion any tumbles. The playground area is also covered by shade sails and shaded by large, well established trees, keeping equipment cool all year round. I liked that the play area was set well back from the road, too.
Jubilee Reserve, Eden Hill
Located at 26 Robinson Road, Eden Hill.
Off-street parking is available at the club rooms next door to the playground.
If you find yourself in need of refreshments before or after your play, Jubilee Reserve is around a 5 minute drive to nearby Dome in Bassendean or cafes such as the popular Holly Rayes.
Location
No Records Found
Sorry, no records were found. Please adjust your search criteria and try again.
Google Map Not Loaded
Sorry, unable to load Google Maps API.
Member Reviews