Goodwood Crescent, Ellenbrook
Hesperia Park in Ellenbrook is a fantastic new playground that features a big slide and 7 meter high lookout tower! As well as the playground, the park has plenty of grass with a big kick about area, shady spots, an exercise zone, nature play and lots of footpaths, perfect for a scoot.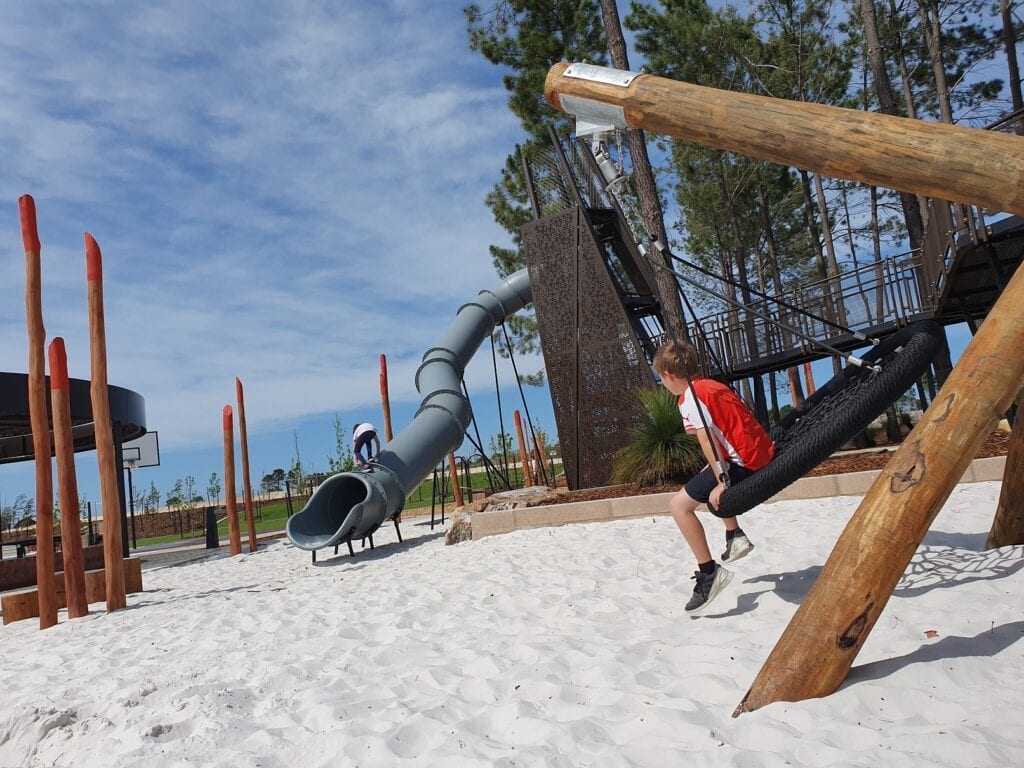 There are several ways to get to the top of the large metal slide tower. A gradual slope winds up to the middle level of the tower. From here there's still a steep ladder to climb.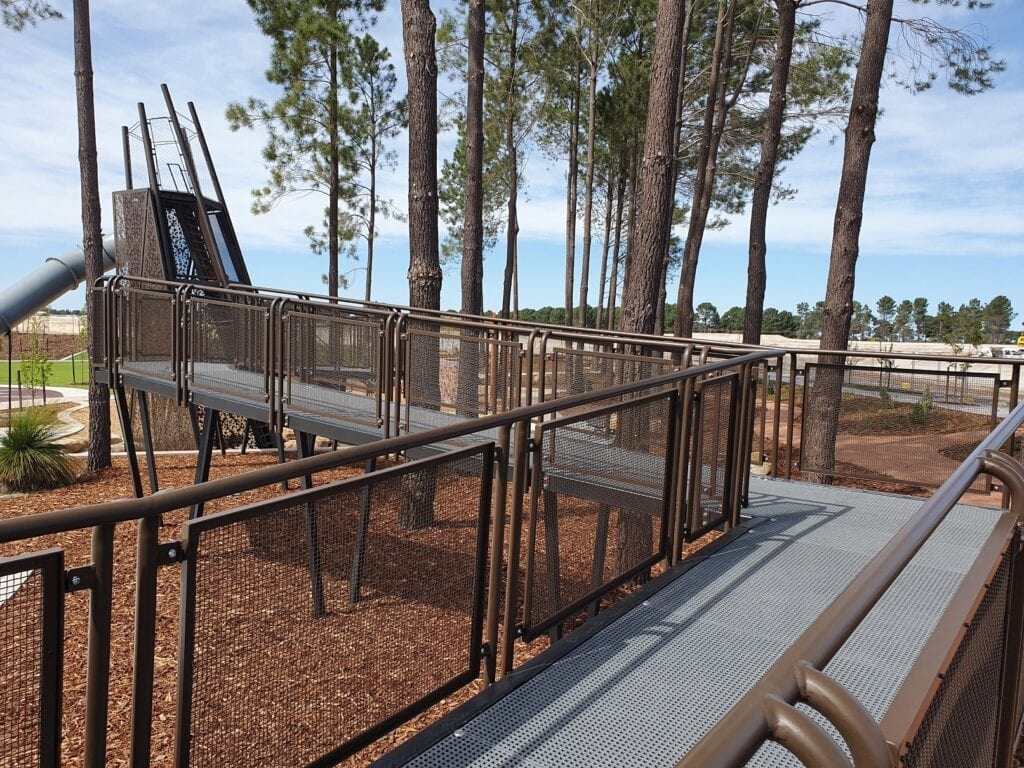 Or take the ladders from the ground, all the way to the top!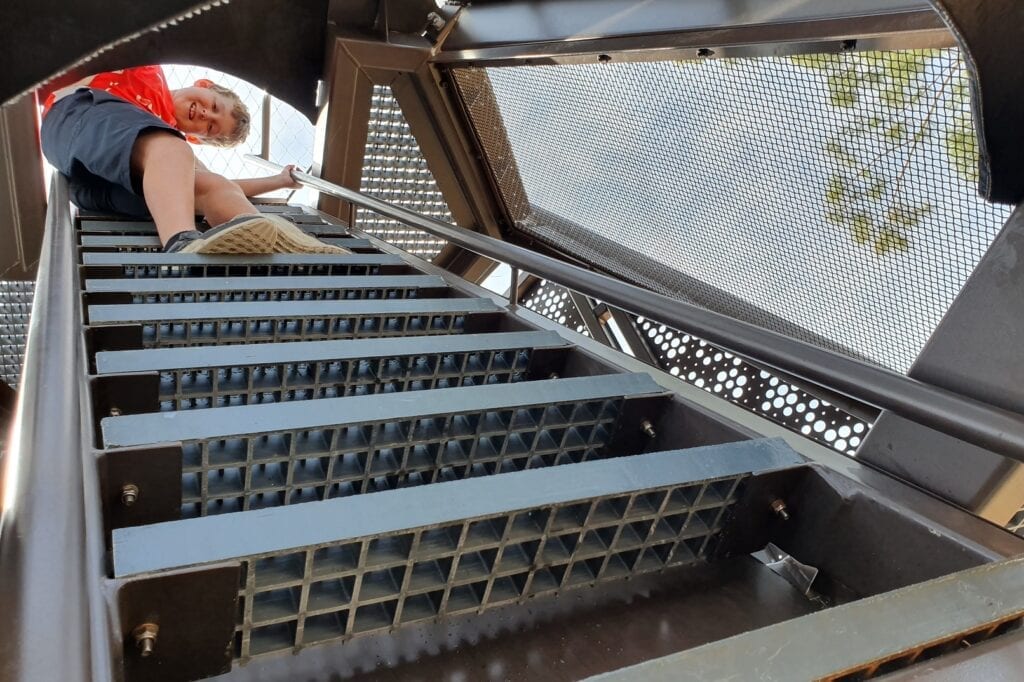 The level higher than the slide entrance makes for a brilliant, enclosed lookout platform.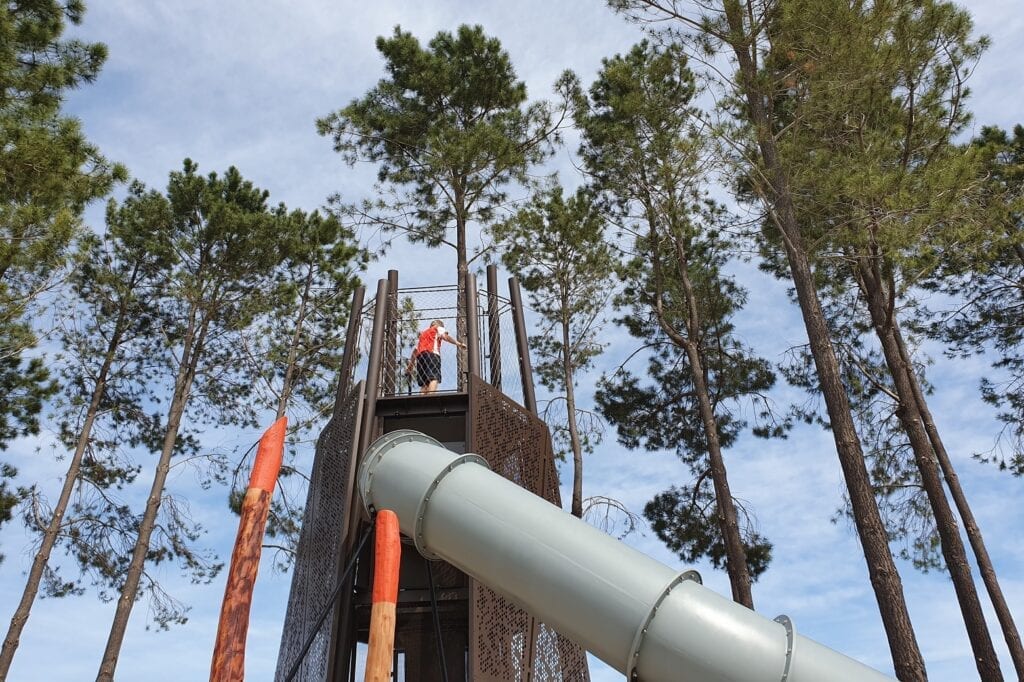 Little Chef loved the fast, tall tube slide and rode is over and over again.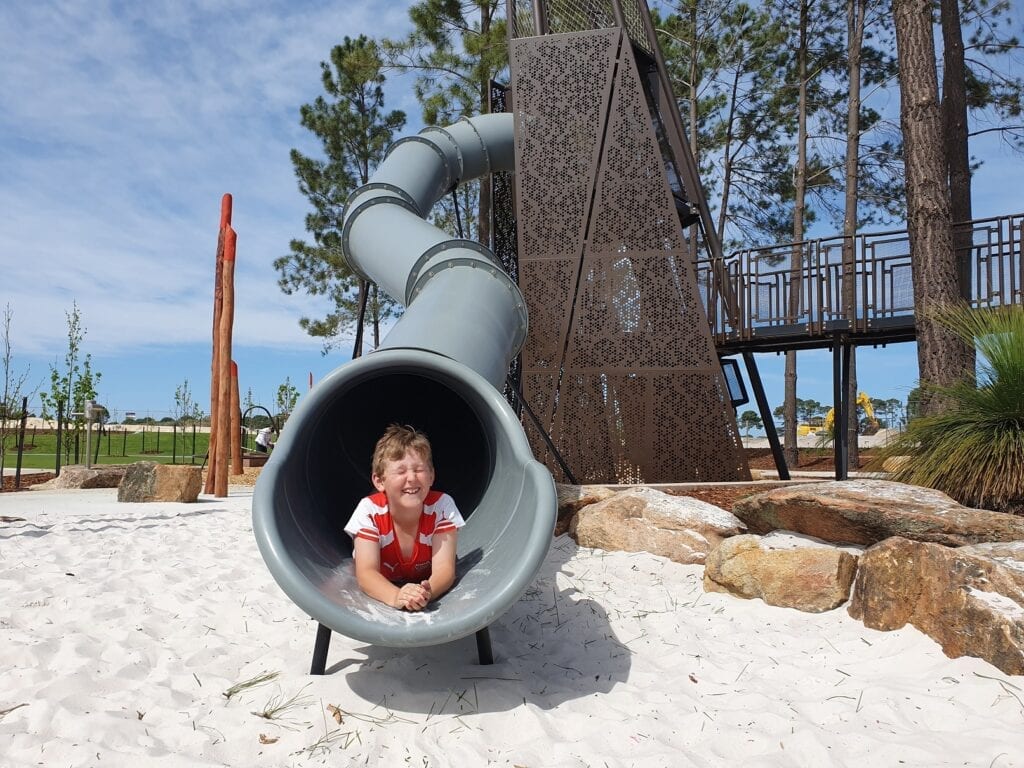 The sand-fall play area also features plenty of climbing elements, with timber stepping stumps found all around the area. There's also a brick wall to climb,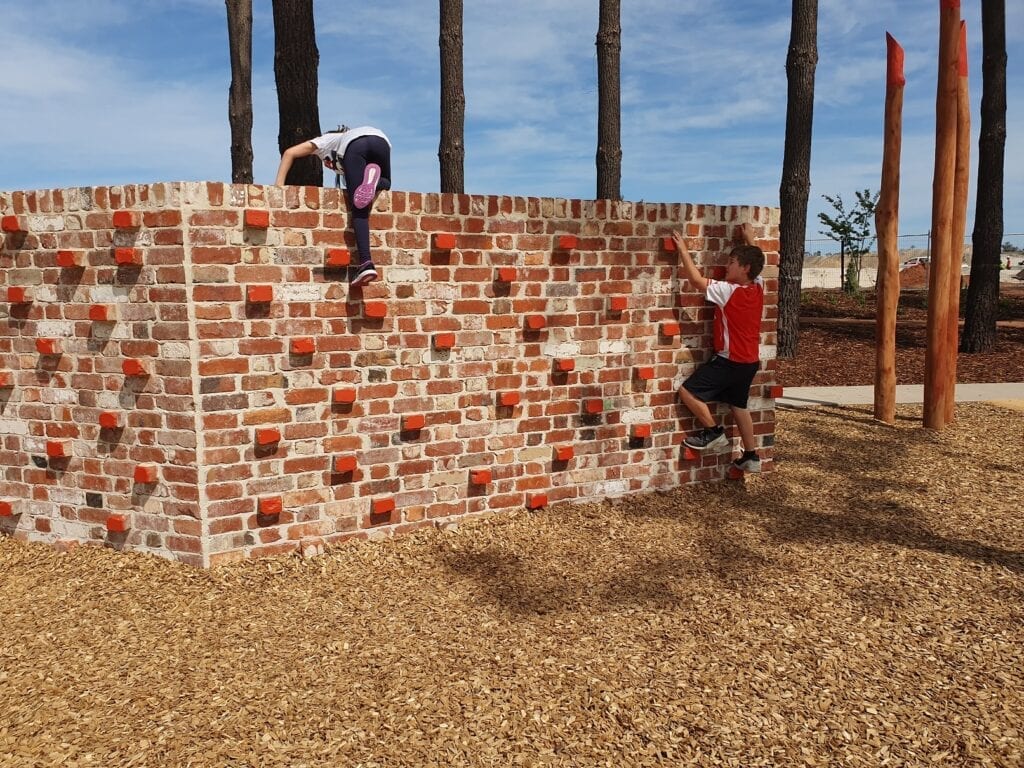 a low rope net to clamber over – great for little ones,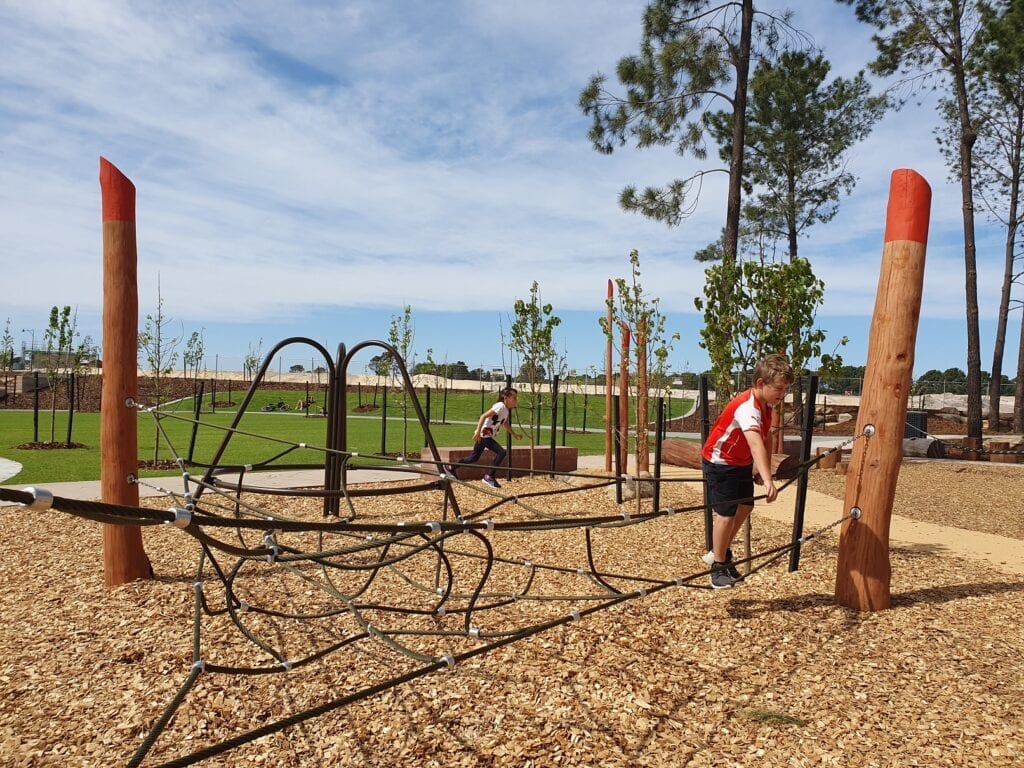 a hammock swing to laze about on,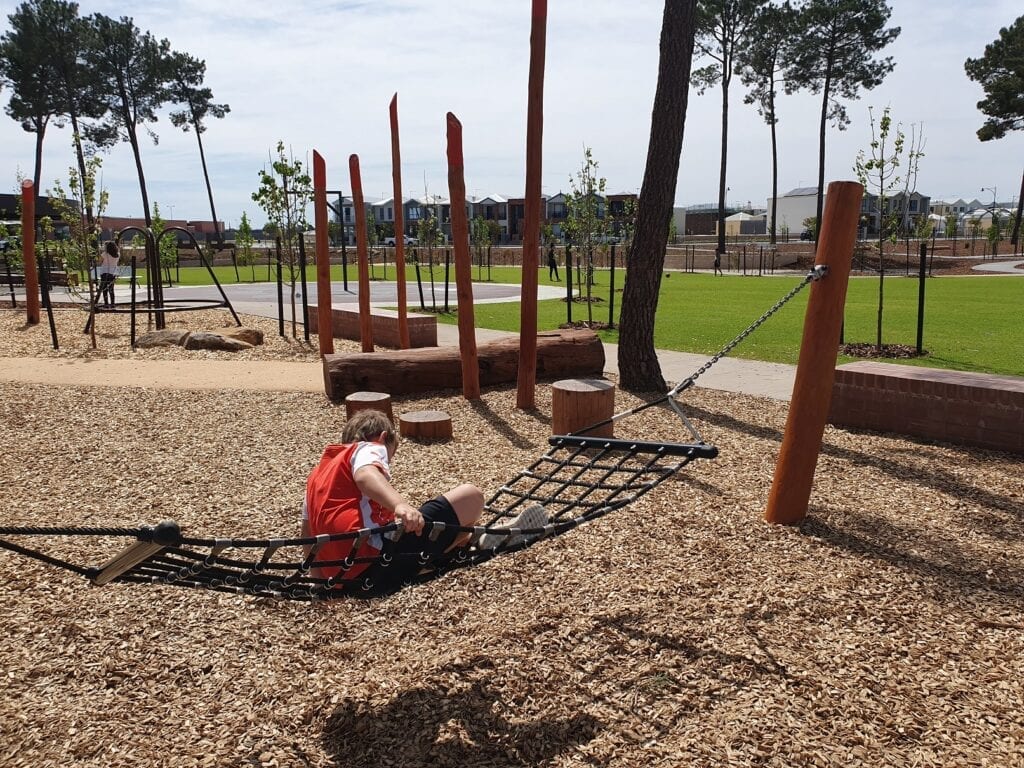 and a nest swing.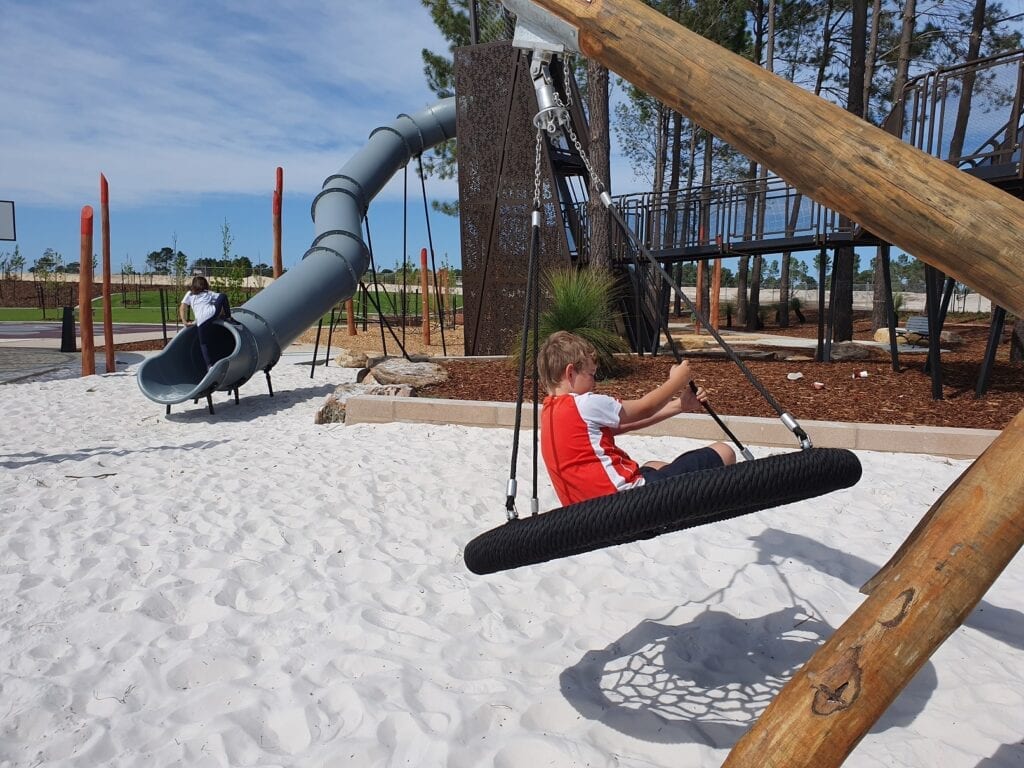 Little Chef was disappointed he didn't bring his basketball, to play in the ball-sport area – which also features a netball ring.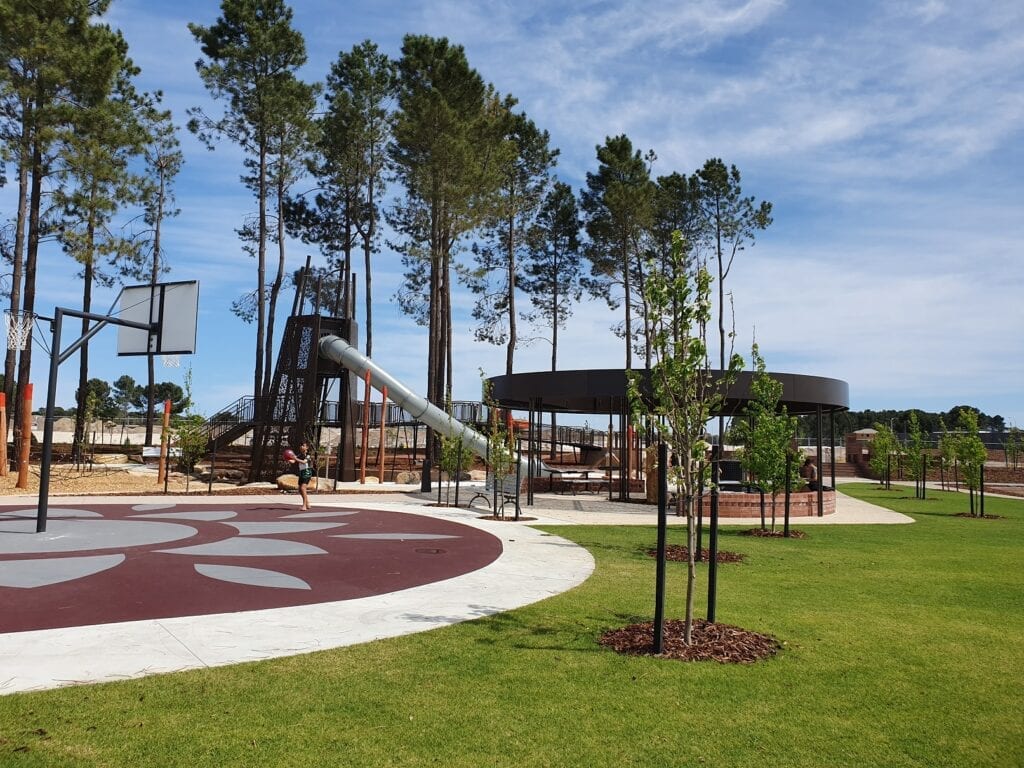 On the other side of Hesperia Park, there's an exercise area, with a few bits of equipment to work out on.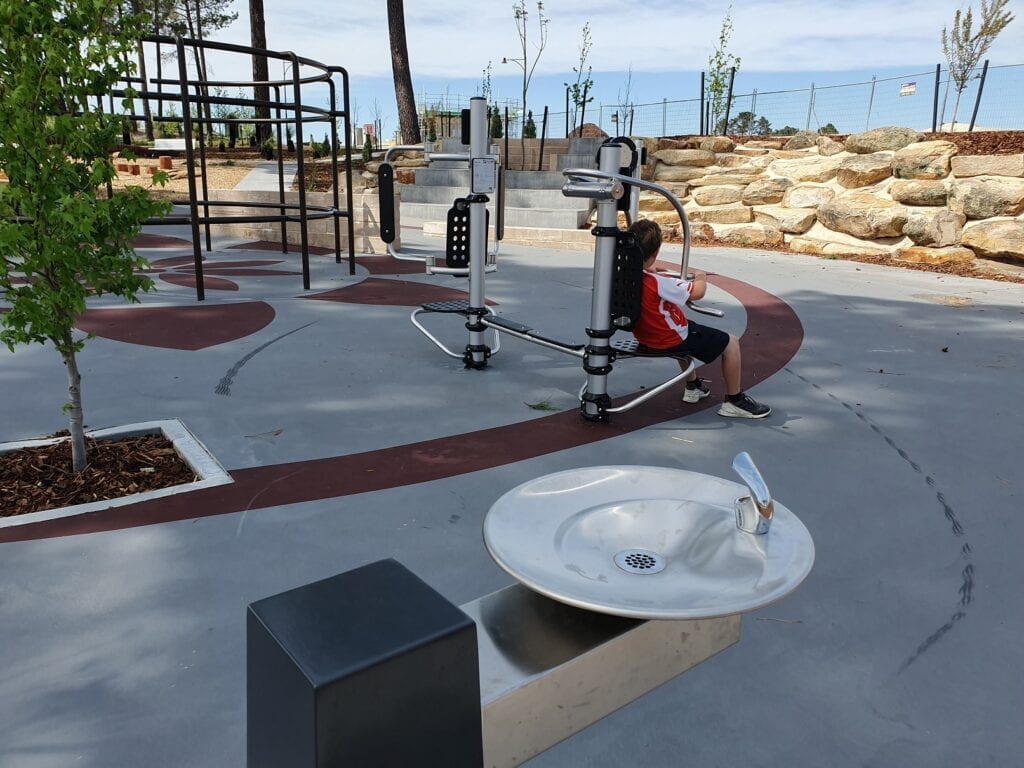 Nearby is another, small nature play spot with stepping logs and balancing tree trunks.
The covered sitting area has dappled shade, from the metal roof. There's a few tables and benches, as well as a water fountain. There are no toilets onsite, though there is a Shell petrol station about 2 mins walk away – handy for drinks, snacks and there may be a loo there too.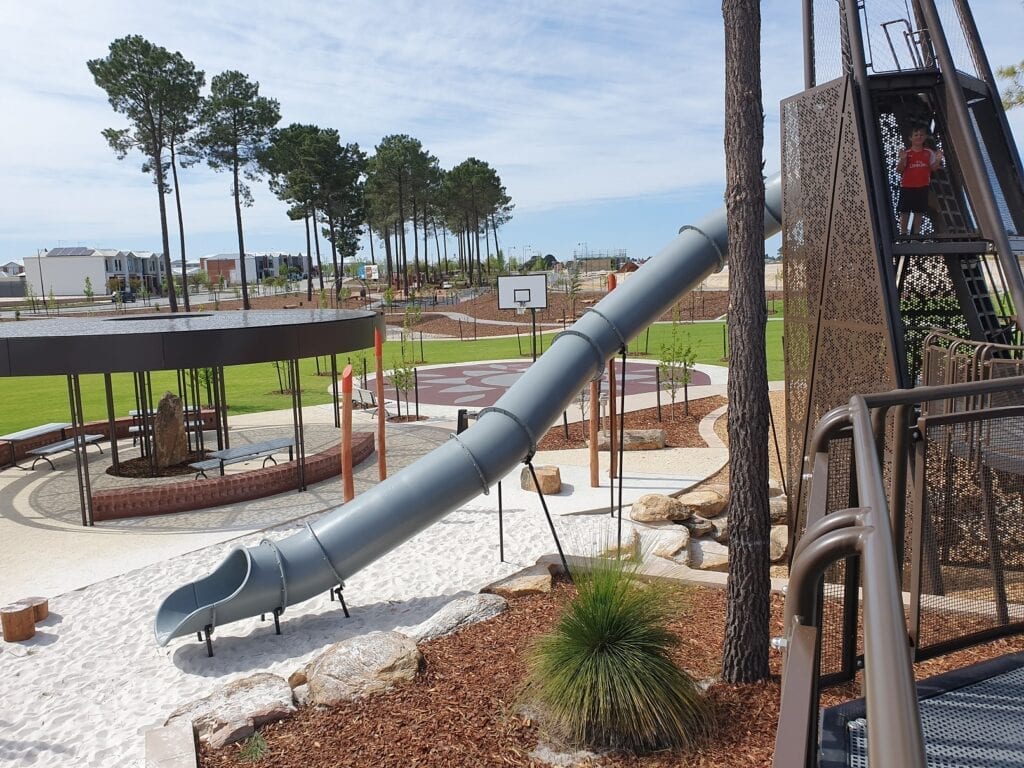 Hesperia Park in Ellenbrook is a great addition to the area and well worth checking out!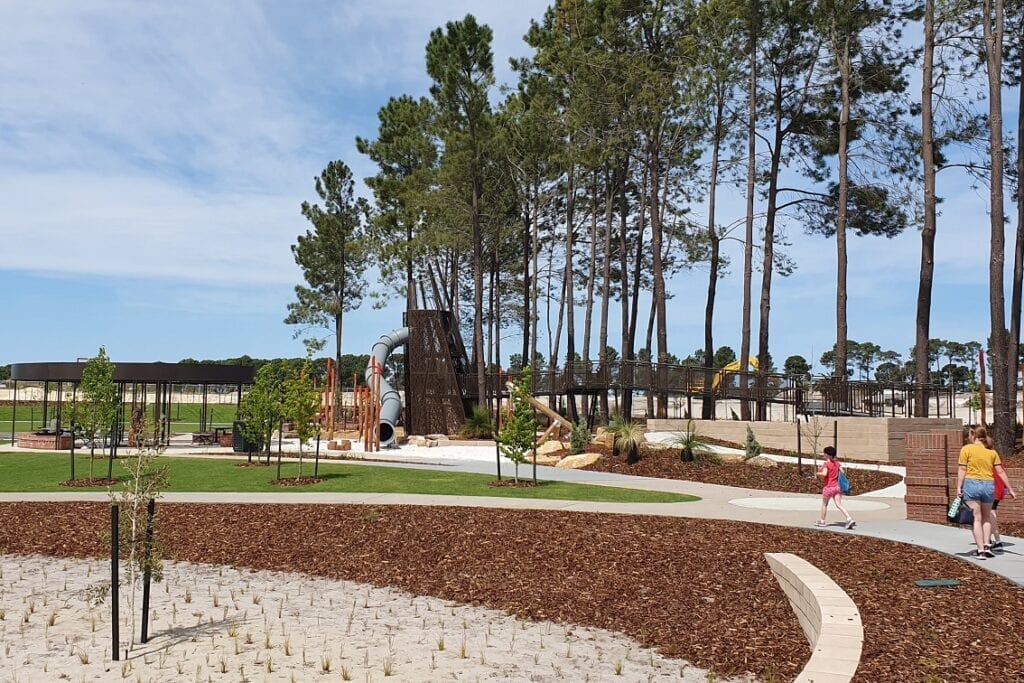 Find Hesperia Park at Goodwood Cres, Ellenbrook (very close to the new Tonkin Highway exit).
Location
No Records Found
Sorry, no records were found. Please adjust your search criteria and try again.
Google Map Not Loaded
Sorry, unable to load Google Maps API.
Member Reviews