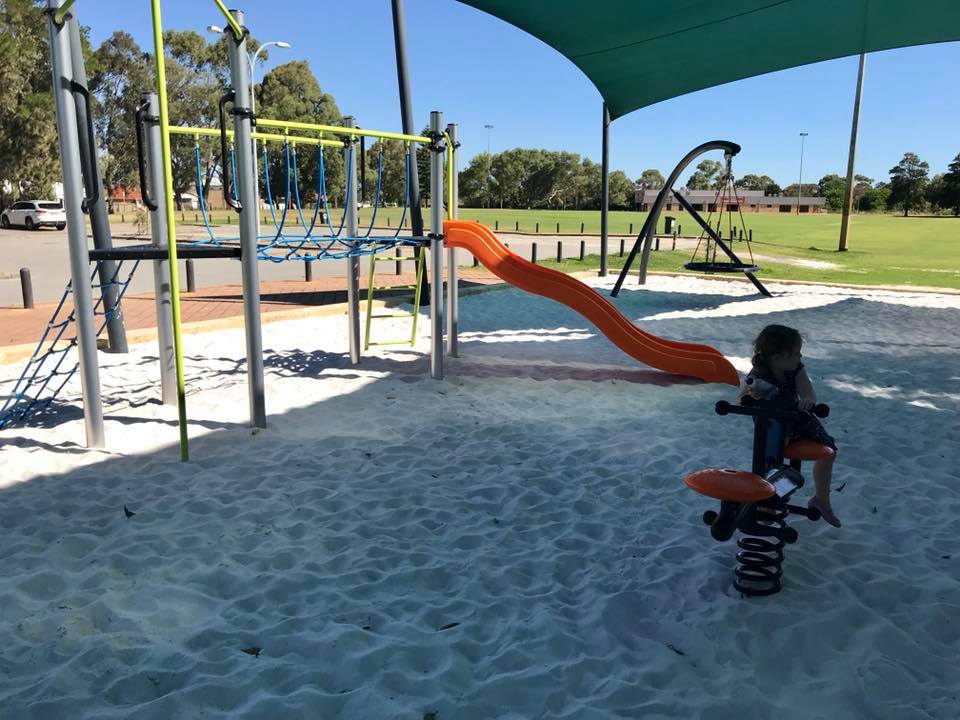 If you're looking for a quieter park for a play, Grindleford Reserve in Balcatta may fit the bill. It has natural shade from large trees, as well as shade sails.
The playground here has been recently replaced with brand new equipment and fresh white sand. It's set well back from the road, with a small car park in between, so should be safe for little wanderers.
The playground is made up of two larger structures, with a freestanding birds nest swing, traditional-style toddler and regular swing, and a spring rocker.
The smaller of the play structures is toward the front of the playground and consists of a rope ladder, a rope bridge, a fireman's pole and a straight, bumpy slide. My miss 3 bolted straight for this when we first arrived to explore. She loved the wobbly rope bridge.
The second, larger play structure is located towards the back on the playground and is made up of lots of rope equipment too. This consists of balancing ropes, a swinging set of monkey bars, and handles for swinging across. Miss 3 thought part of the balancing ropes were good for swinging on! Her favourite part of this structure though was the rope tunnel with a curved slide. This got lots of use!
In addition to the playground, there is a large amount of grassed area and oval adjacent. So you could bring a ball and have a kick around or spread out a picnic blanket while the kids have a play. There is also a park bench on one side which is shaded, depending on the time of day.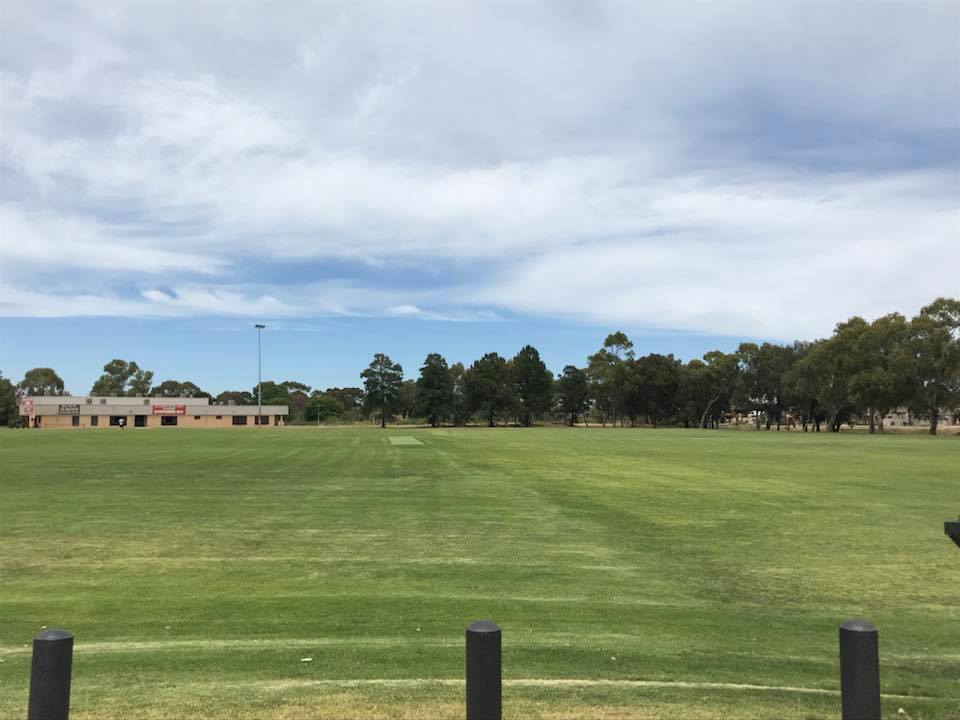 My feeling with the larger play structure here is that most of it is more suited to primary school aged kids with more upper body strength, though more adventurous little ones like my Miss 3 will happily give it all a go. The smaller structure, apart from the fireman's pole perhaps, is better suited to littler ones who just want to climb up and have a slide. It would also be worth being along your bucket and spade to dig around or some toy trucks to play in the lovely white sand.
The only downside we found was a lack of toilets. There are club rooms for the Balcatta Football Club here, but I don't think the toilets are unlocked.
Grindleford Reserve Playground is located on Grindleford Drive, Balcatta, off Beryl Street.
Grindleford Reserve Playground is a short 5 minute drive from Waldecks and The Blue Lotus Cafe. Why not grab a coffee along the way or combine your visit with a stop there for lunch?
Discover more playgrounds in Perth here.
Location
No Records Found
Sorry, no records were found. Please adjust your search criteria and try again.
Google Map Not Loaded
Sorry, unable to load Google Maps API.
Member Reviews