Augustus Drive, Jane Brook, City Of Swan
Augustus Park located in Jane Brook is situated overlooking a beautiful lake.
The main play area is mainly made up of ropes which is something different to the usual playground. So if your kids love climbing and hanging this is a park for them. The playground is based on sand and wood chips.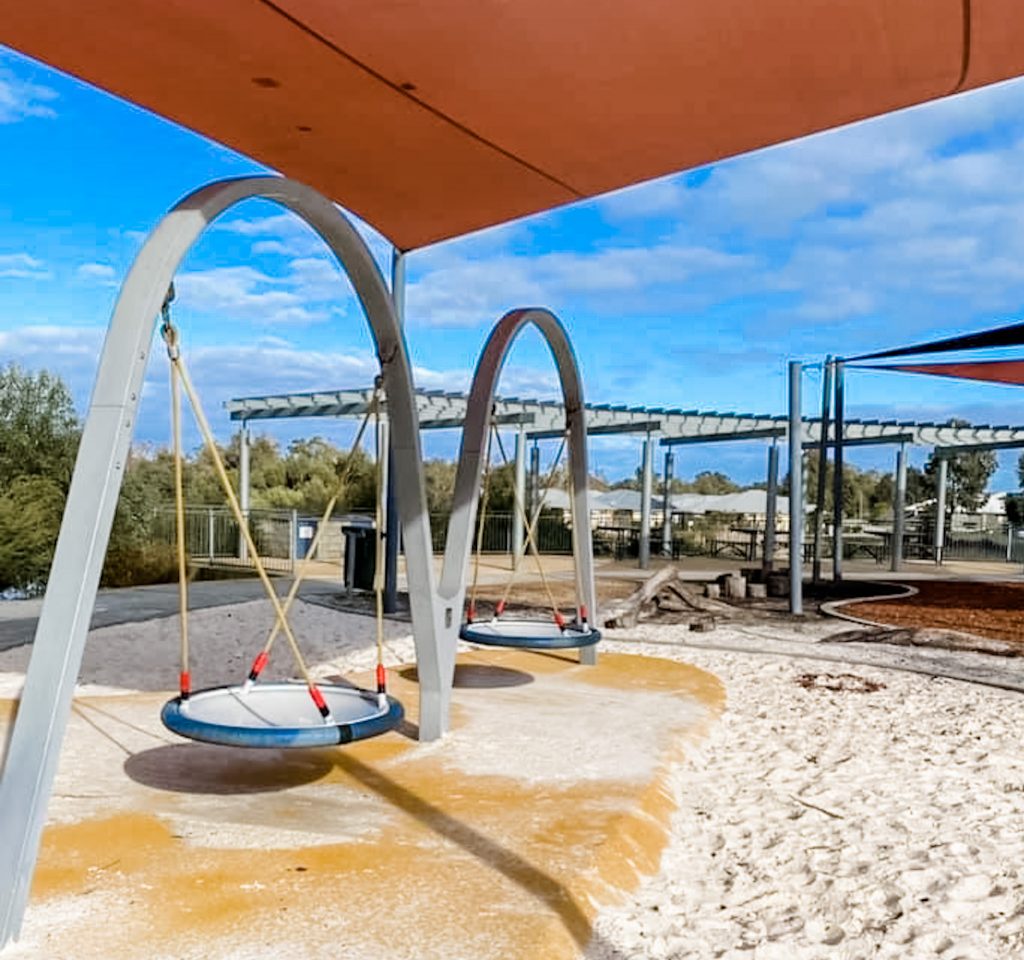 Some of the rope equipment which is at the park is rope monkey bars, a wobbly wooden bridge, spider web climbing areas, rope bridges, and balance ropes.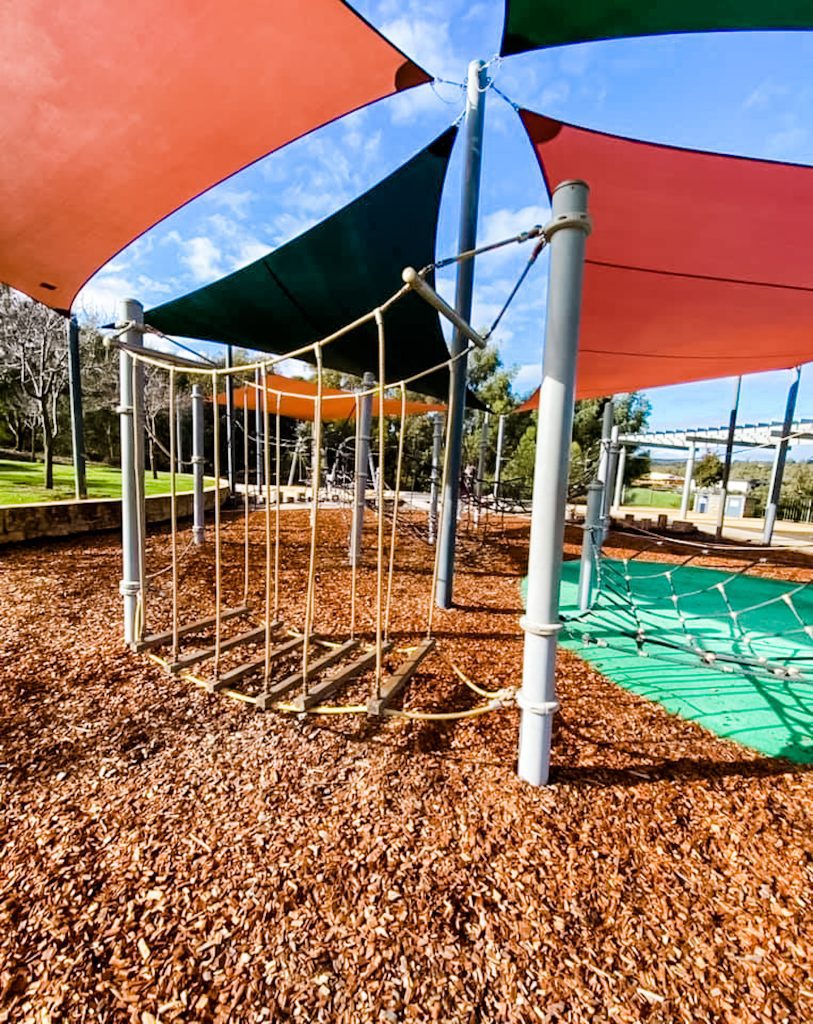 There are shade sails covering the playground for extra protection from the sun.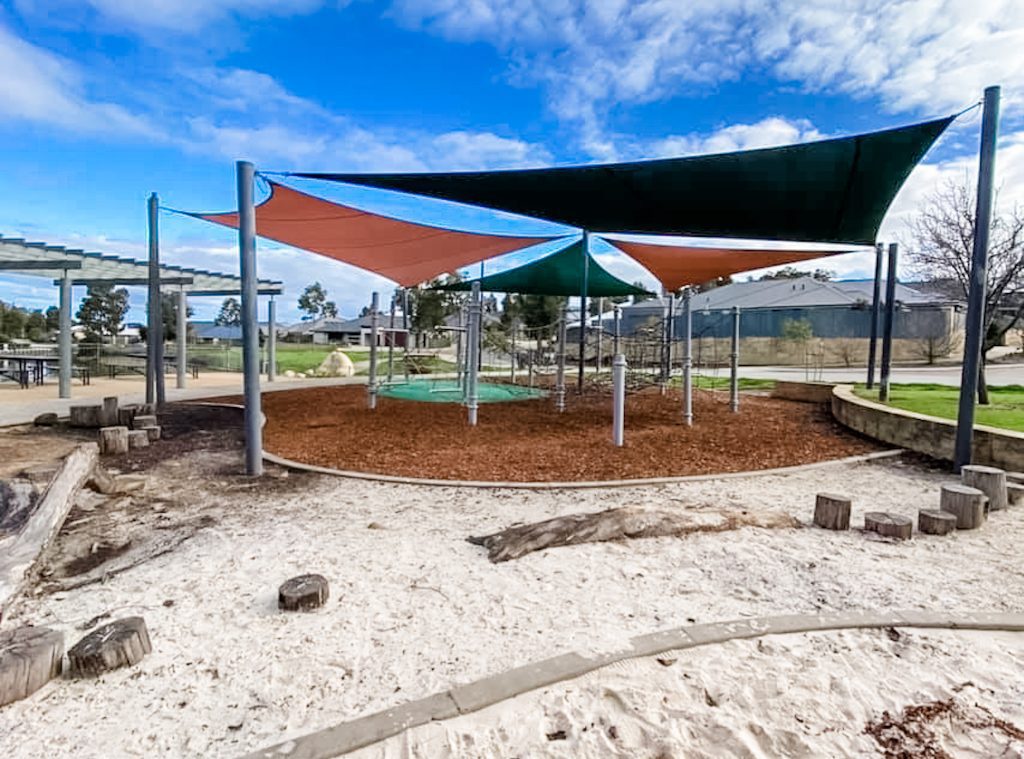 There are tables overlooking the lake and the playground, perfect for some lunch or a catch up with friends. There are bbq facilities available and a grassed area to sit while the kids play. There is nothing better than having a full view of your kids playing whilst sitting down getting that much-needed break.
Also at this playground, there are 2 round tree swings, nature play logs for the kids to balance and a standing spinner.
Off to the side, there is a bridge you can cross with rocks and running water underneath and it brings you to a large grassed area where you can sit and enjoy the lake view.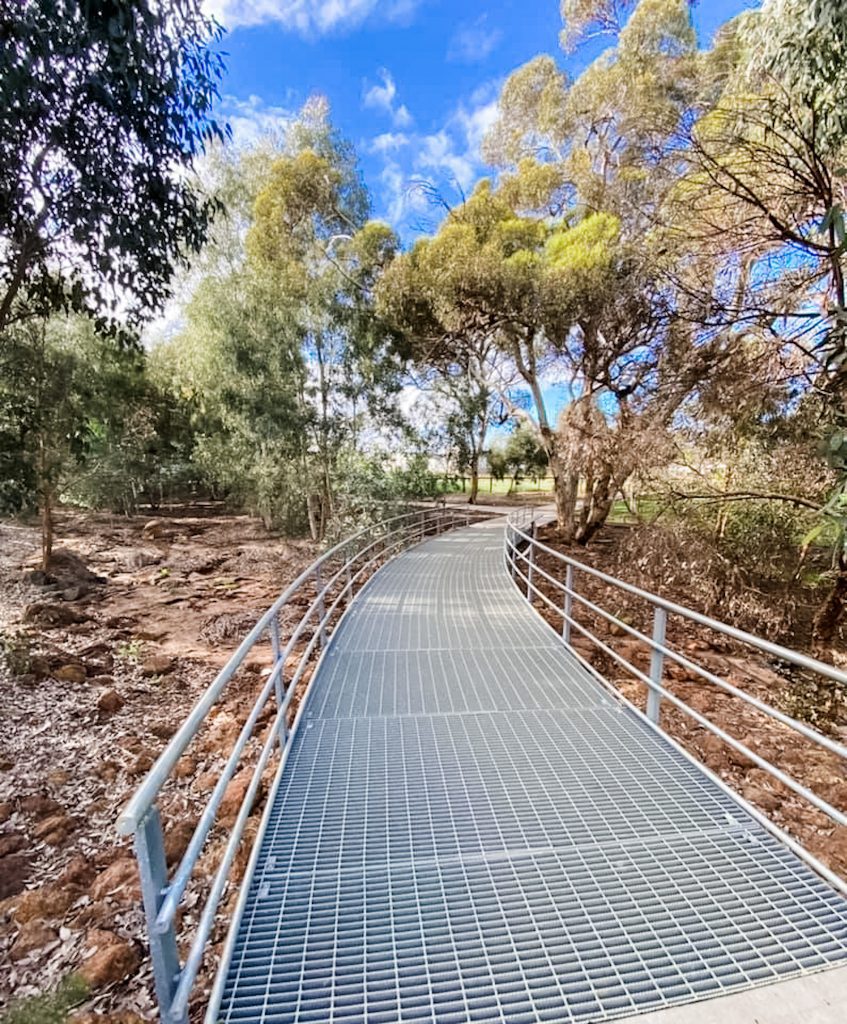 On the opposite side of the playground, there is a large sculpture with an interesting story behind it. The sculpture takes inspiration from the ancient indigenous practice of the aboriginal elder passing on specialised knowledge about the land. There is an information plaque next to the sculpture which was a really great read. Paizley loved sitting on what she called her big throne.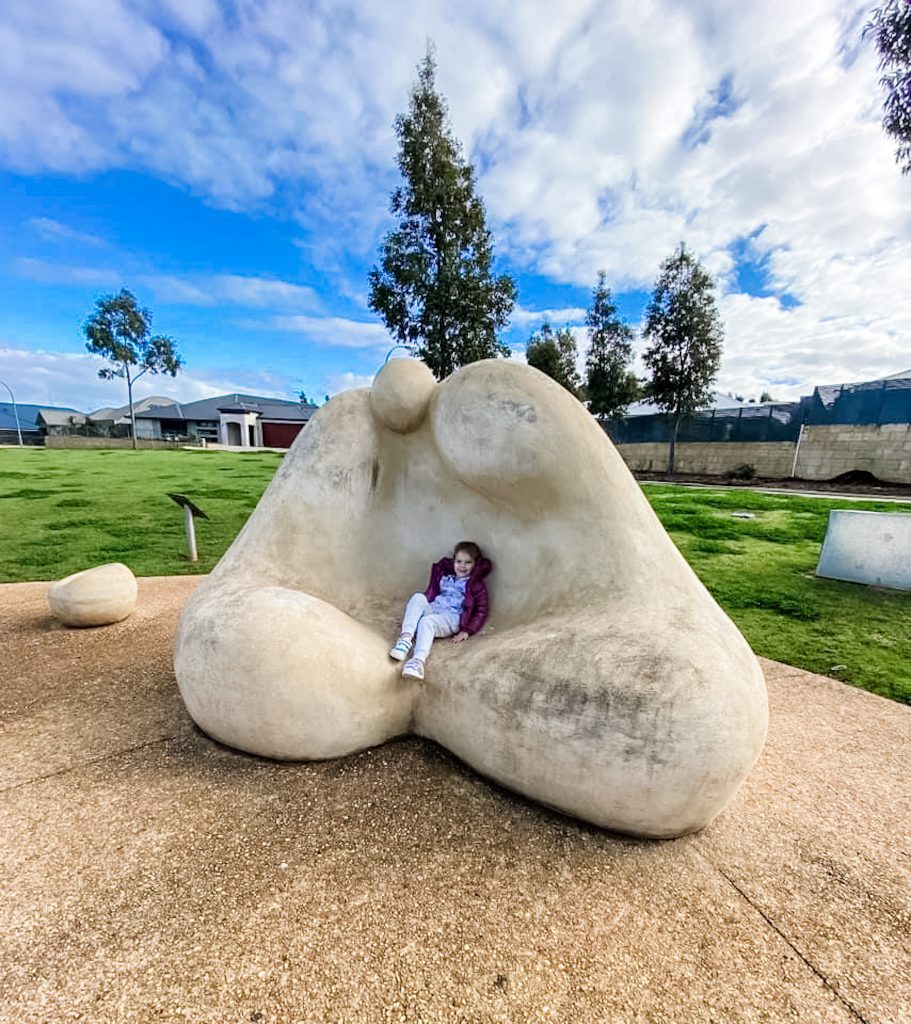 This peaceful yet entertaining playground was a really nice change from the normal kind of playground, Paizley loved the challenge of having to use her arm strength to manoeuvre through the rope equipment and enjoy a little picnic While watching the ducks.
Location
No Records Found
Sorry, no records were found. Please adjust your search criteria and try again.
Google Map Not Loaded
Sorry, unable to load Google Maps API.
Member Reviews