Aspiri Promenade, Piara Waters
If there's one thing Piara Waters is not short of, it's a playground! Aspiri Park in Piara Waters is yet another brilliant small playground in the popular family-friendly suburb. There's lots of elements packed into this playground including a little nature play, a big climbing net and a curvy slide that kids will love to ride again and again! Let's explore…
The main attraction is the climbing net, built on a wood chip base, which is sure to provide a lot of fun for kids of all ages.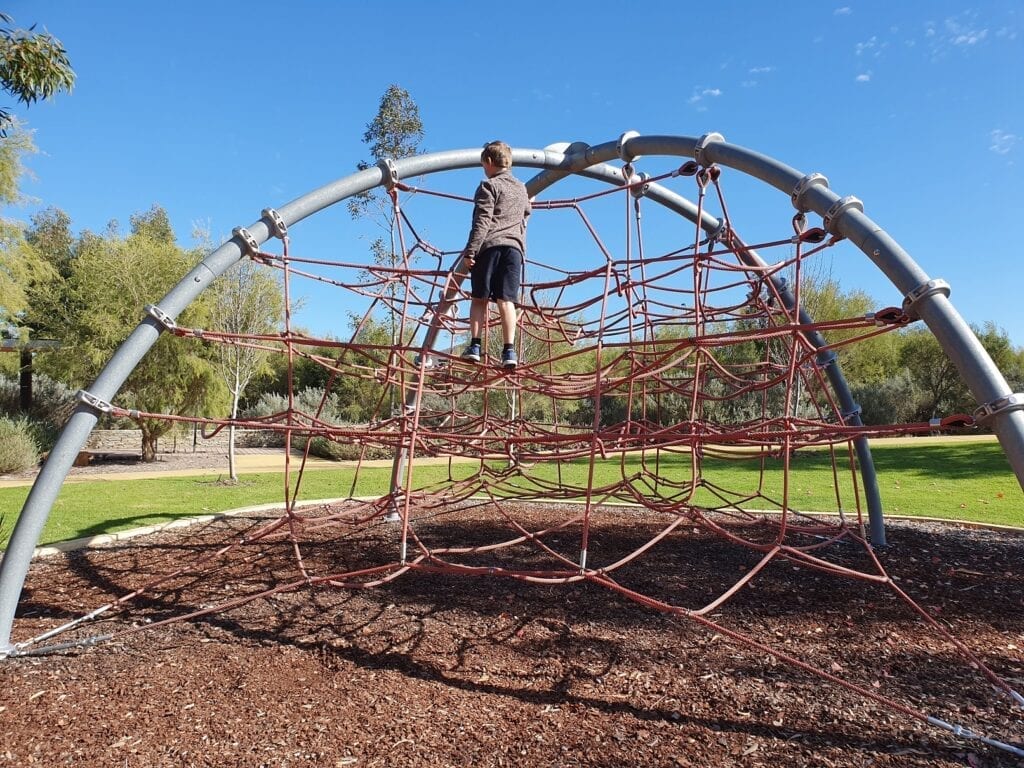 The slide has a fun twist, and is set into a soft-fall slope, making it easy for kids to scramble back up for another go.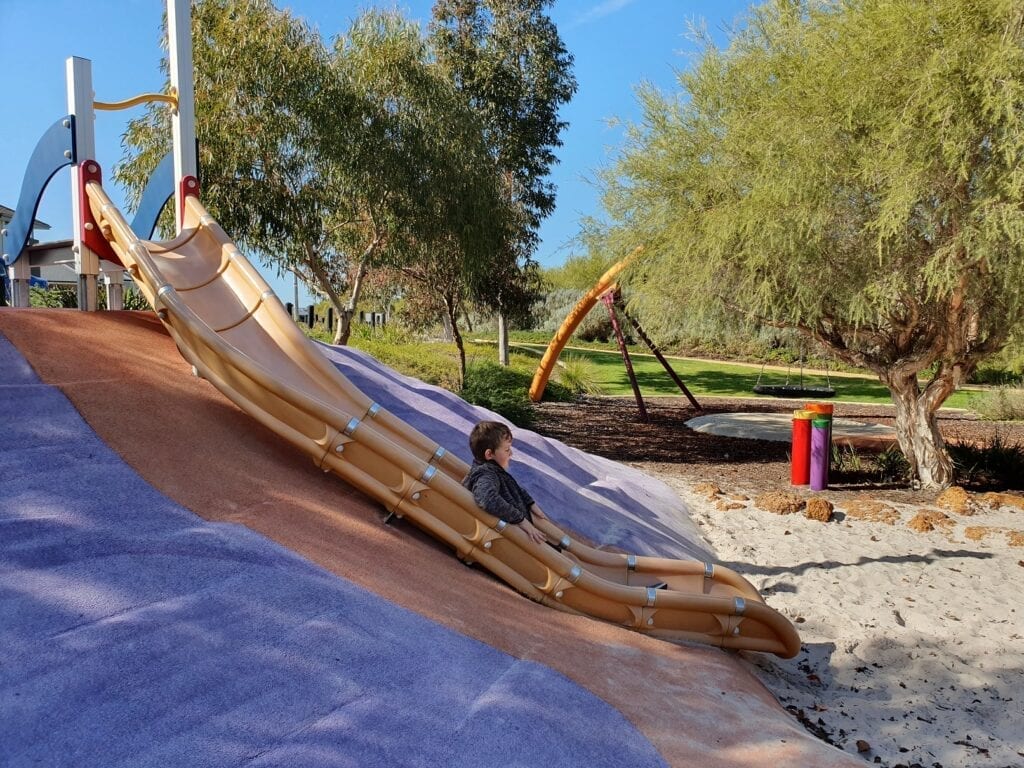 Because there is no ladder to get up to the slide, this may suit younger kids too.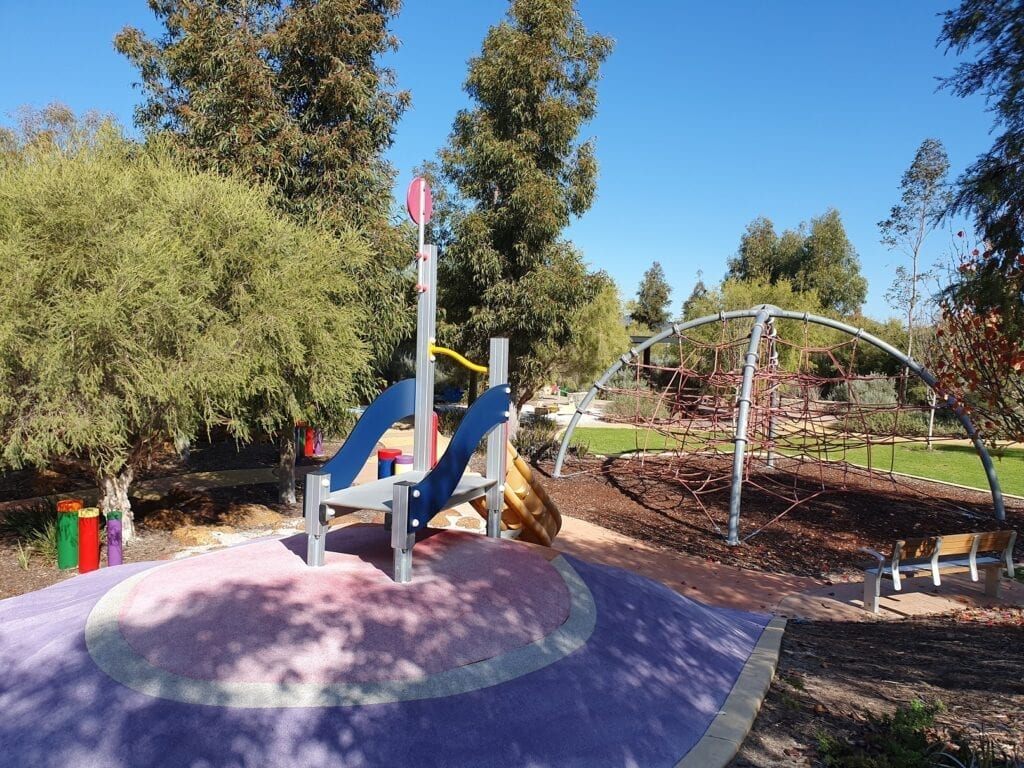 Aspiri Park in Piara Waters has a little nature play element, with stepping wooden sleepers and rocks to balance on.
Little ones who love playing in the sand will be happy to hear that there's a bit of sand play equipment here. A low bench and sink is the perfect height for toddlers.
For kids that like to make noise, there's musical instruments too. Colourful drums and talking pipes are good fun.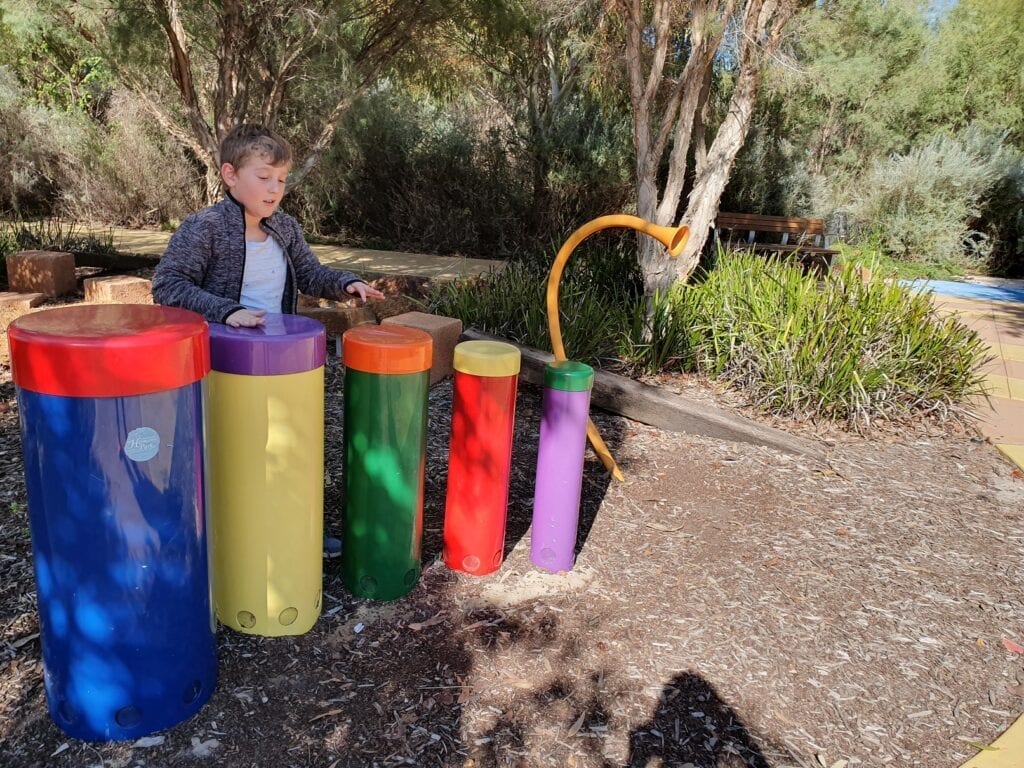 You won't find any traditional swings at Aspiri Park, though there is a nest swing to lounge about on.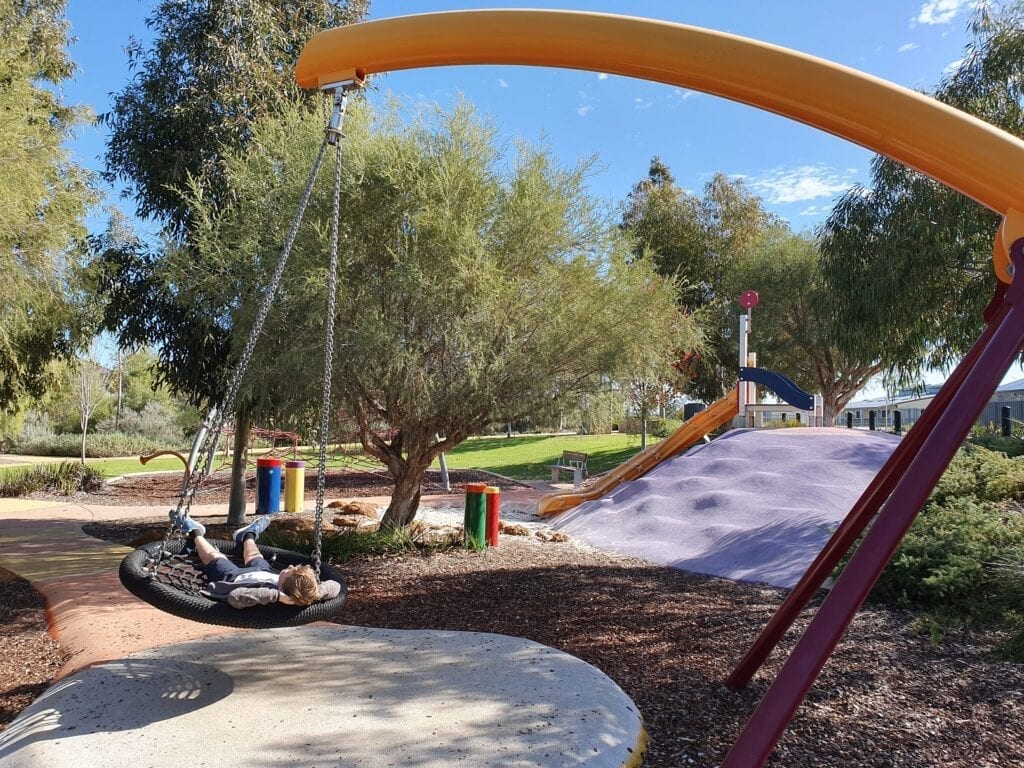 There's a covered area with a picnic table overlooking the sandpit – handy if you want to stay a little longer.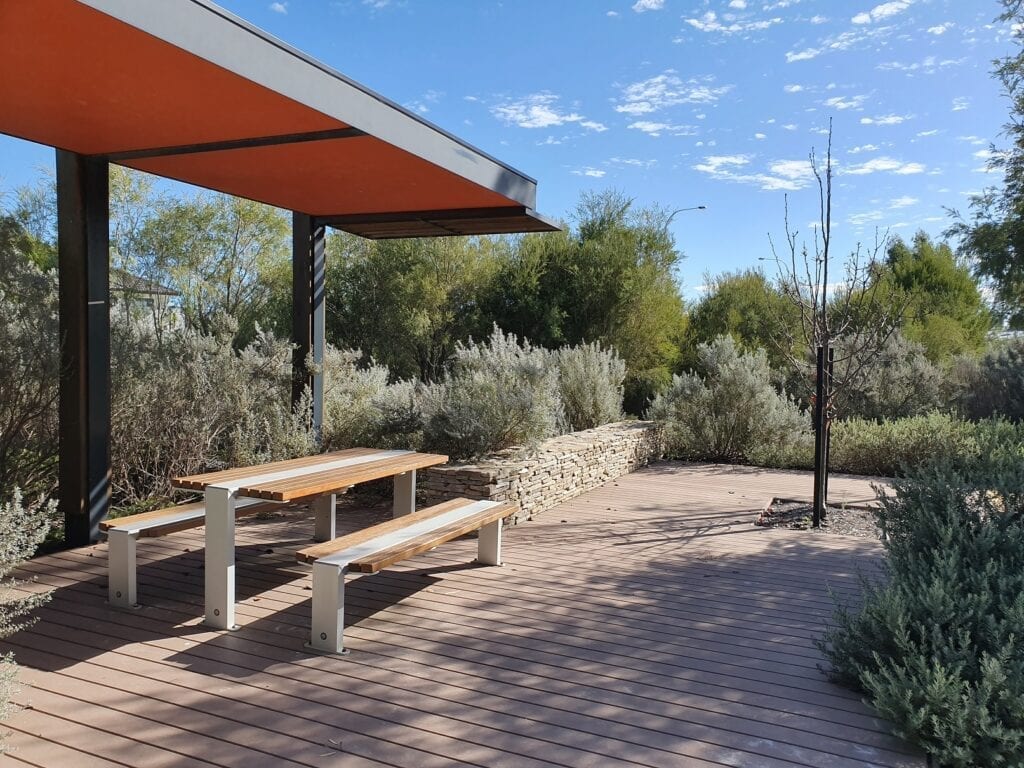 Aspiri Park in Piara Waters is recommended for children aged 2 years old and up. It's a great little playground in the southern suburbs – perfect for a play in the park.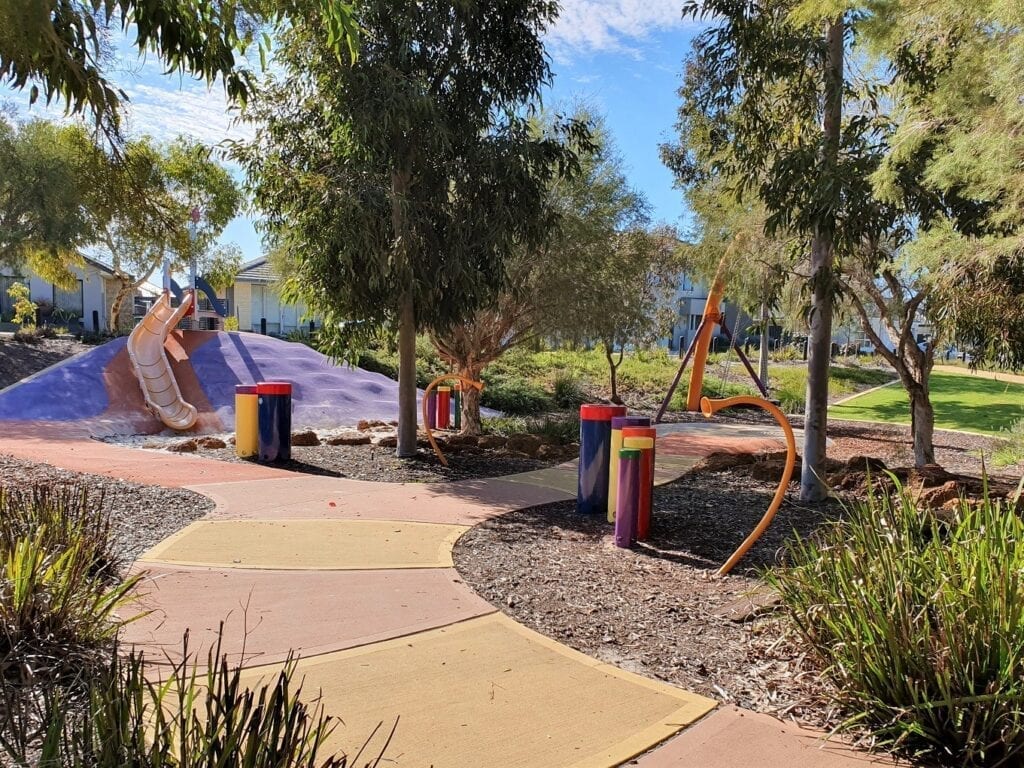 While you're in the area you may want to check out Holland Park, Madox Playground and Pumptrack, and the fantastic Newhaven Robot Playground too.
Aspiri Park, Piara Waters
Find Aspiri Park on Aspiri Boulevard, Piara Waters.
Find more playgrounds in Perth here.
Location
No Records Found
Sorry, no records were found. Please adjust your search criteria and try again.
Google Map Not Loaded
Sorry, unable to load Google Maps API.
Member Reviews