Wildflower View, Piara Waters
Holland Park in Piara Waters is yet another brilliant playground in the popular family suburb. There's lots of elements packed into this park including nature play, as well as a fun fort! The wooden play equipment is built on woodchip, giving the space a rustic vibe and there's a sandpit too. Let's explore…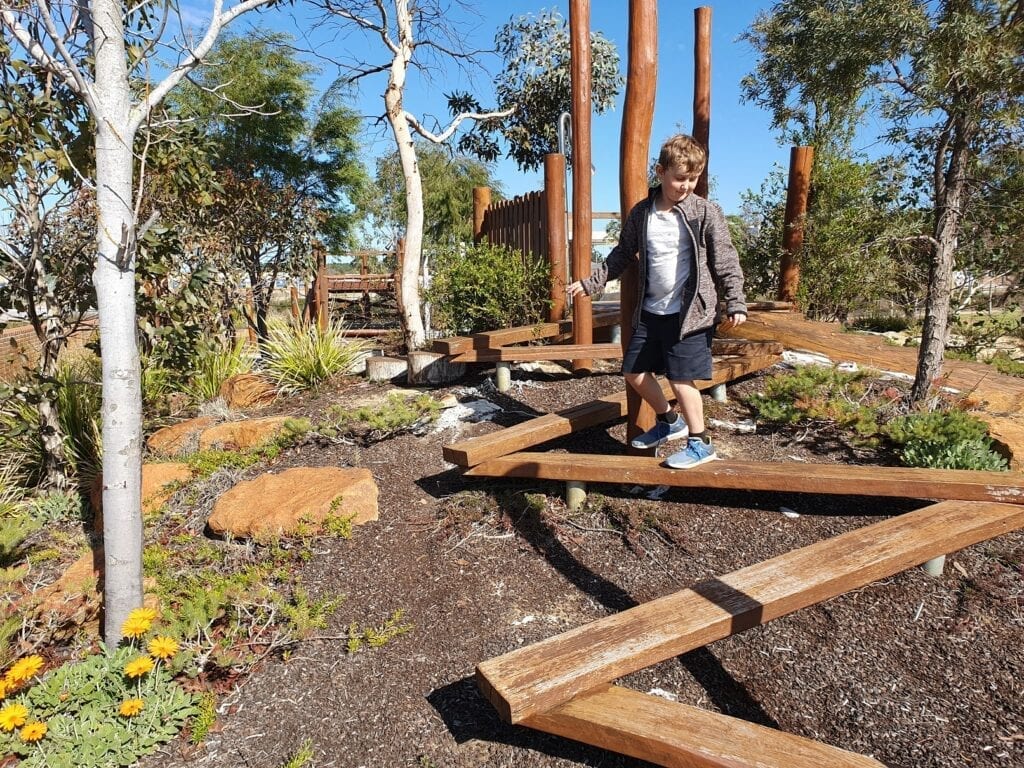 The main attraction is a wooden fort, with balancing ropes and logs to scale to the top.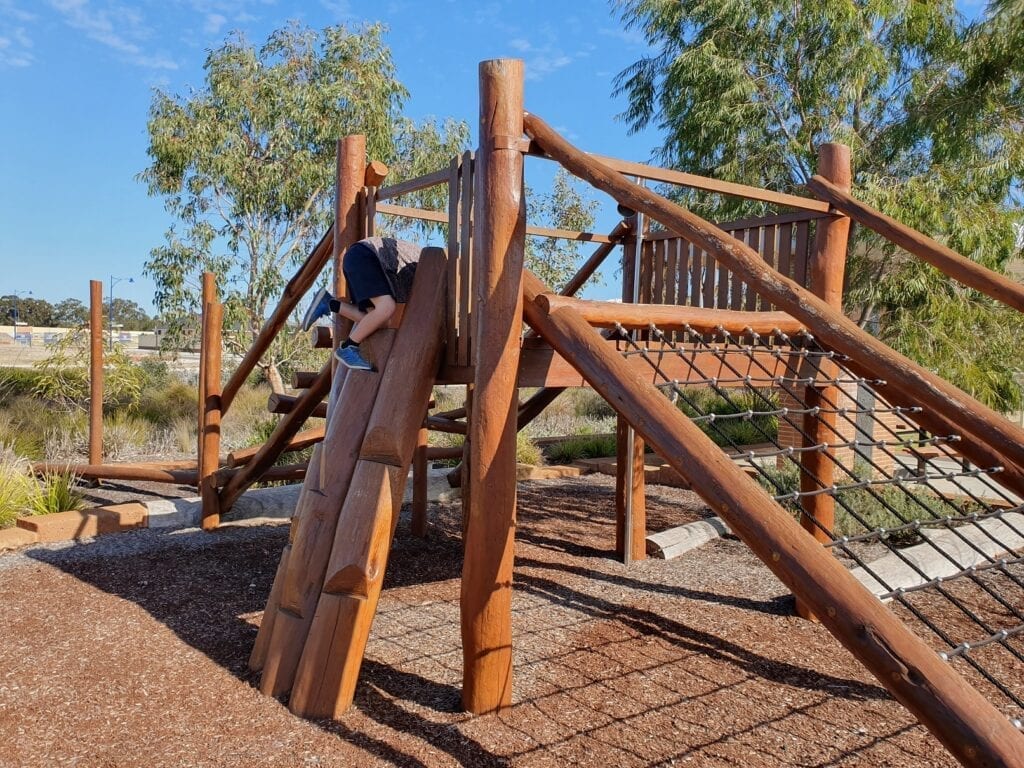 Little Chef particularly liked the climbing ropes and logs up to the fort. This may be a little difficult for younger children, who may need a helping hand. There's a talking tube at the top, so kids can speak to friends at the other, next to the slide.
There are stepping tree trunks, balancing logs and rocks to scramble over to get to the top of the slide. This short concrete slide is very slippery!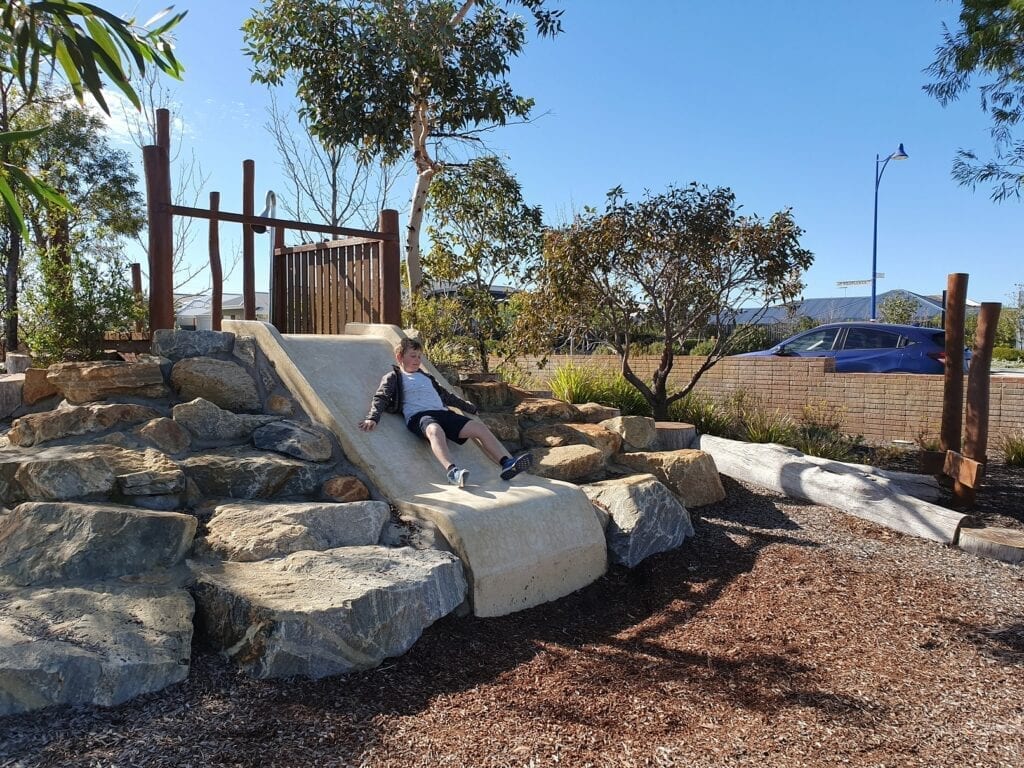 There's a nest swing.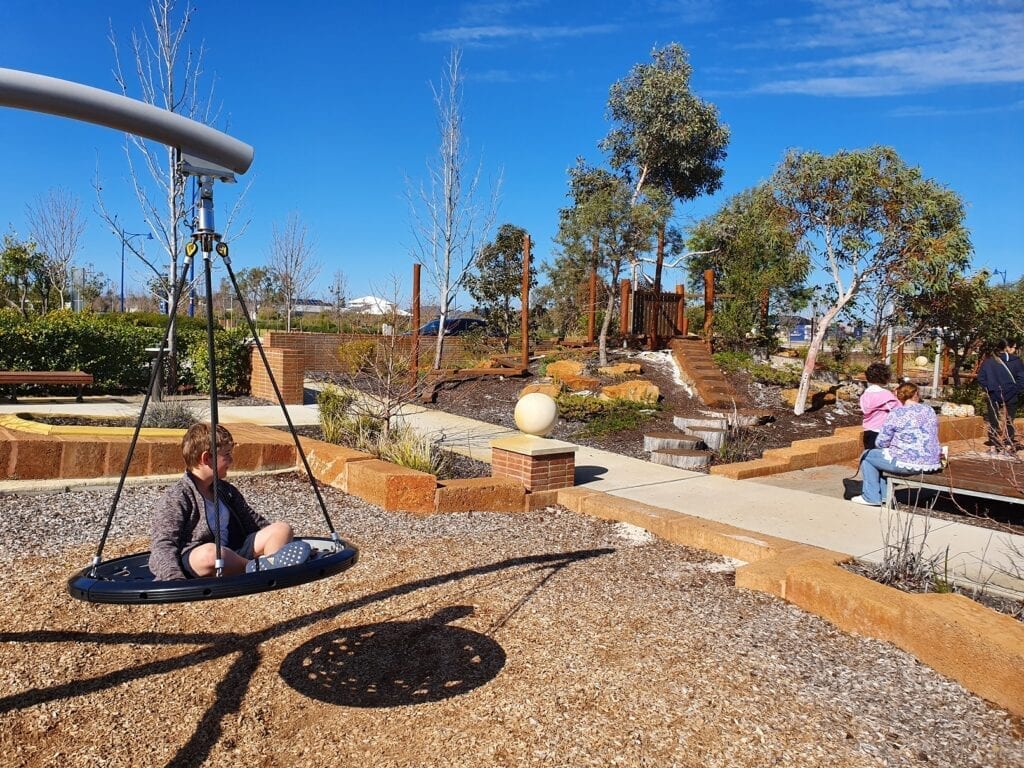 As well as a traditional set of swings, including a baby/toddler seat.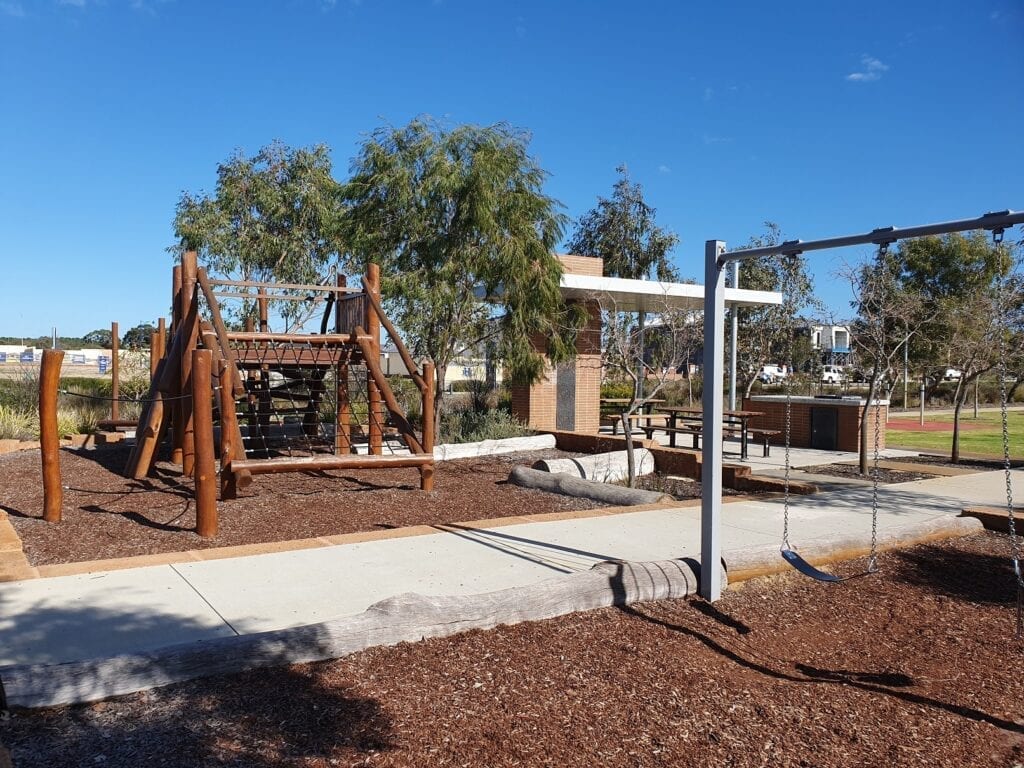 Adding to the nature play is a large sand pit, which includes a water play element. The tap is perfect for dampening down the sand and making some mud pies! There's a concrete table, with tyre pulley for moving the sand onto the table and back down the pipe.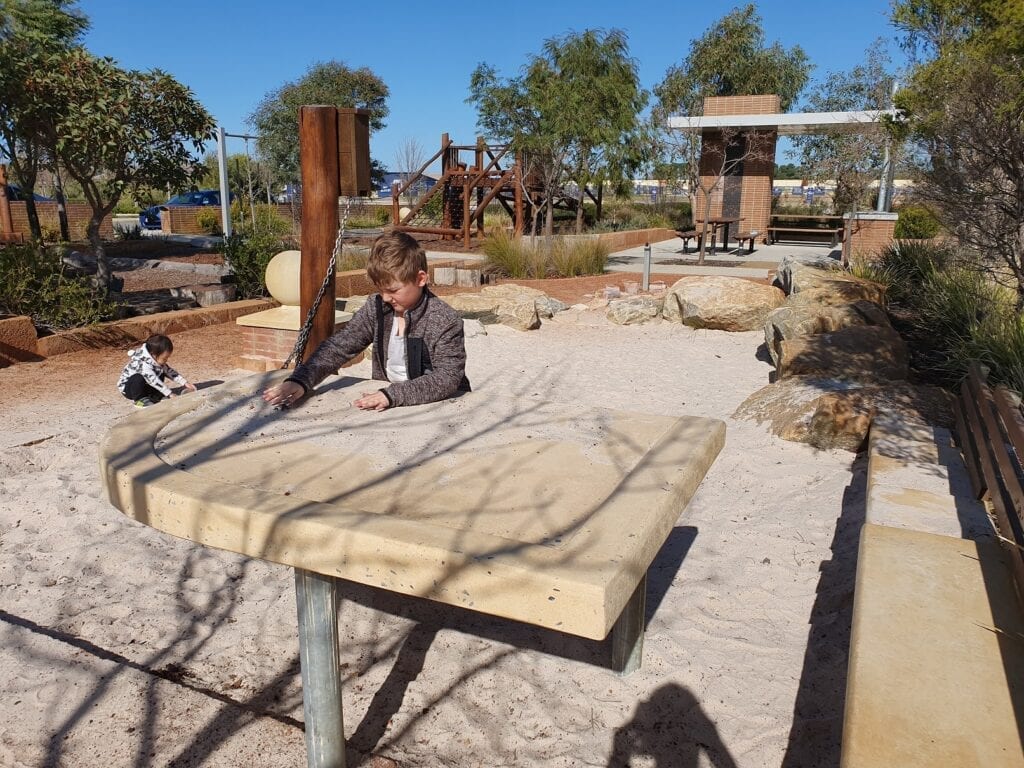 Be sure to take along a ball to Holland Park in Piara Waters. There's plenty of room on the grassed area for a kick about.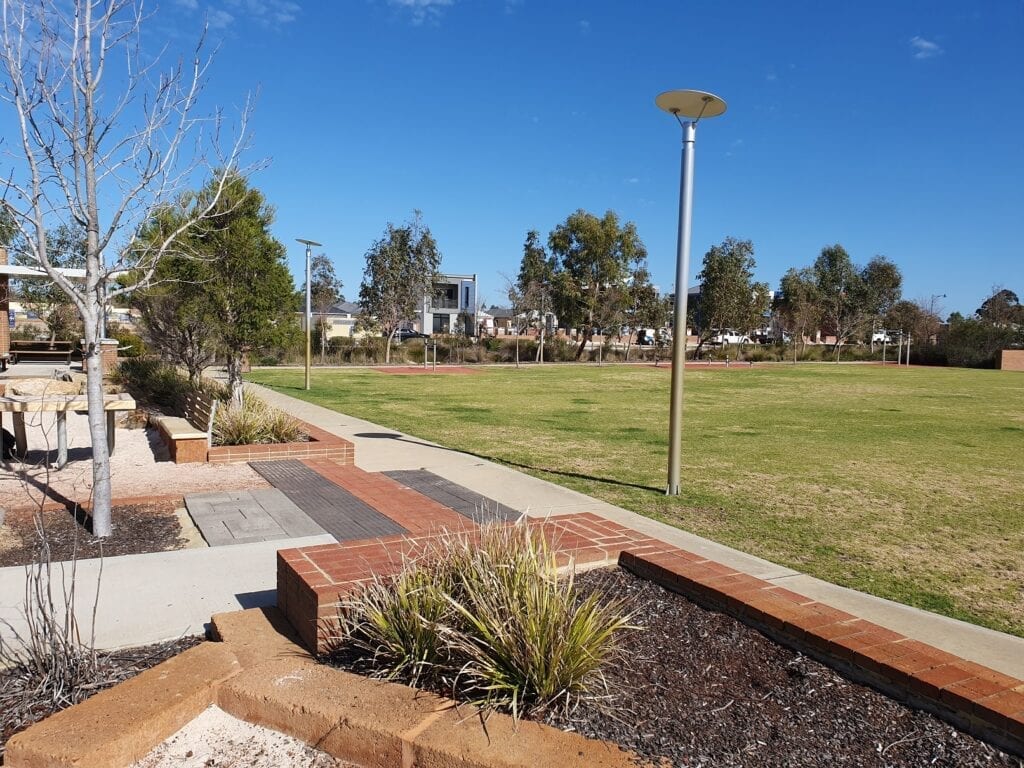 There's BBQ facilities, a covered area with two picnic tables and a water fountain.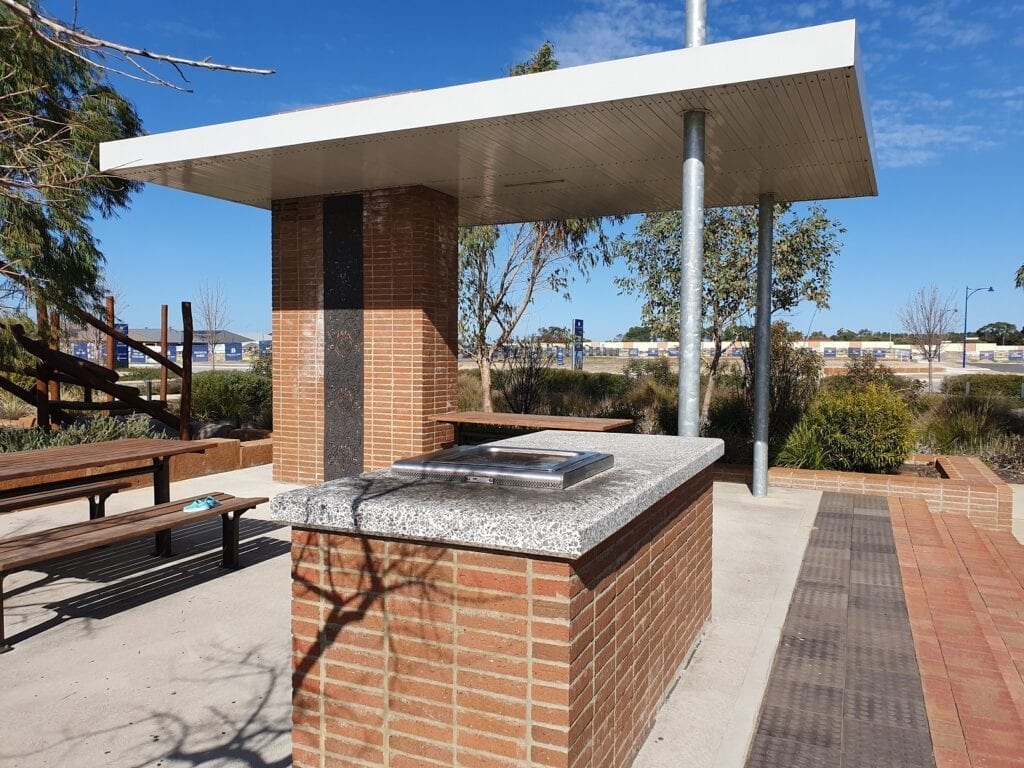 There is also an exercise area, with equipment for sit ups, chin ups and more. This is perfect for parents who'd like to work out while their kids are playing. A much cheaper alternative to the gym and it's much nicer to be out in the sunshine!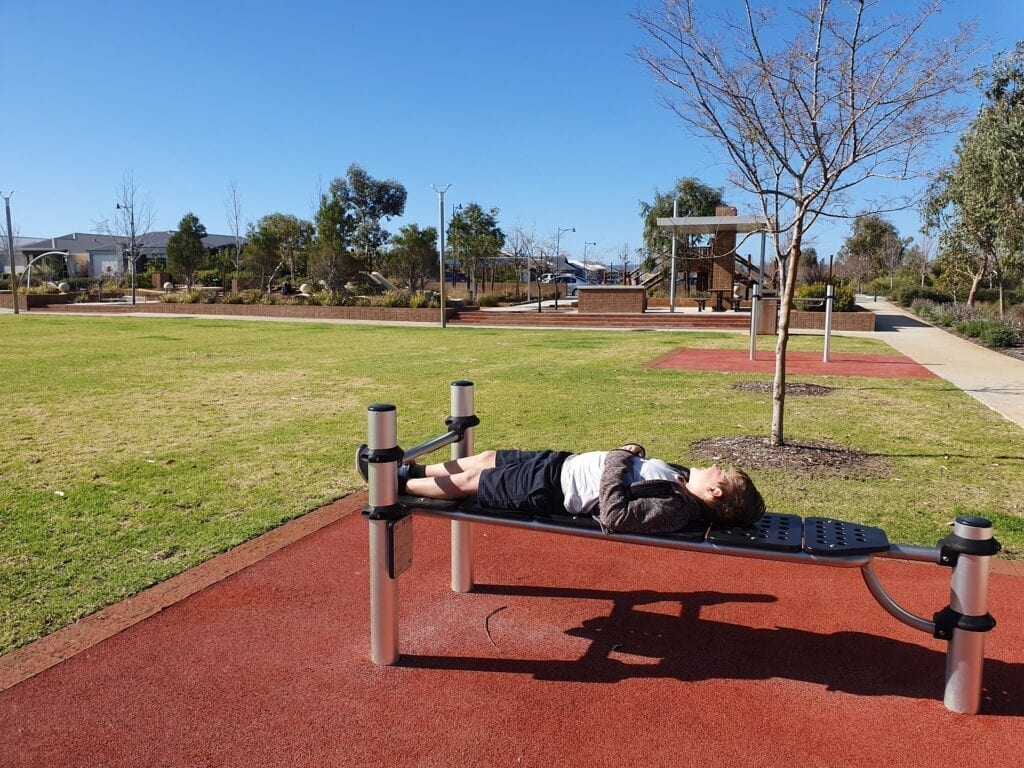 Holland Park is recommended for children aged 2 years old and up. It's a great playground in the southern suburbs for a play in the park.
Find Holland Park on Fanshawe Boulevard, Piara Waters.
Location
No Records Found
Sorry, no records were found. Please adjust your search criteria and try again.
Google Map Not Loaded
Sorry, unable to load Google Maps API.
Member Reviews