Livorno Boulevard, Forrestdale
Kids just love a skate park, though some of the larger spots can be teeming with older and faster kids. The brilliant Madox Playground and Pumptrack in Forrestdale has a smaller bowl than you'd usually find at a skate park – perfect for beginners – as well as a great little playground. The playground features a rope climbing frame, scooter/bike track, a sand fall toddler play area, as well as really unique features like a foosball table, painted balancing logs and a treasure hunt.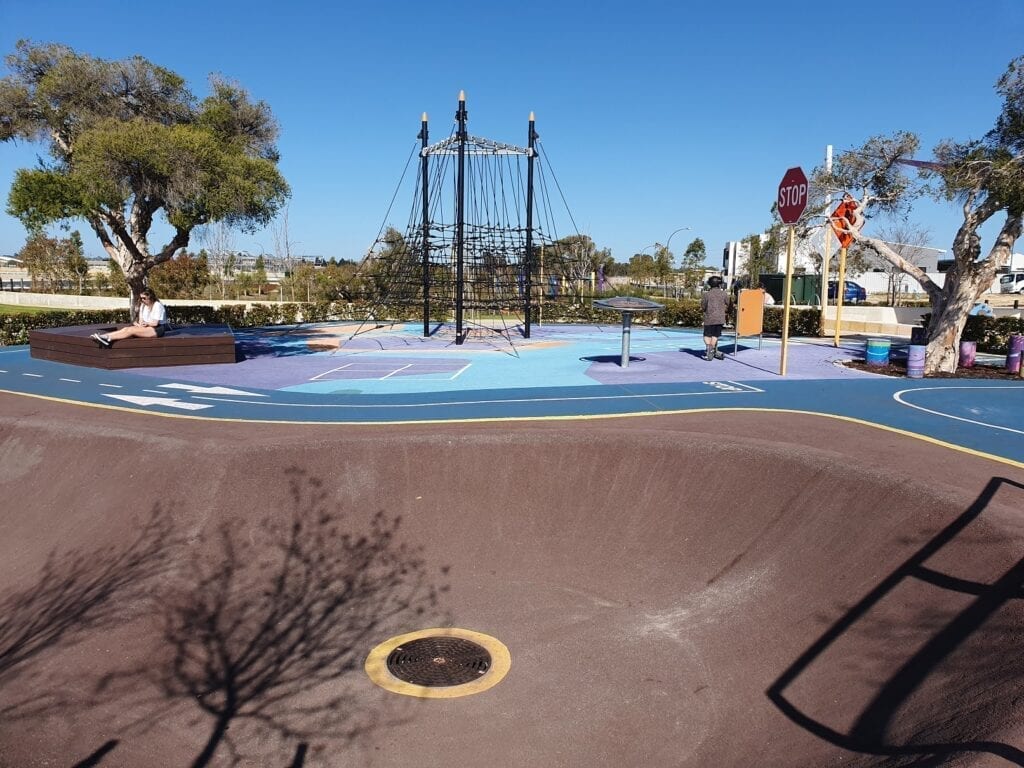 Anything with wheels – scooters, bikes and even skateboards are a must at Madox. There's a concrete bike path that loops the play area and bowl, with street signs and colourful zebra crossings. The small bowl/pump track is perfect for kids that are keen to hone their skills before trying a full sized skating bowl.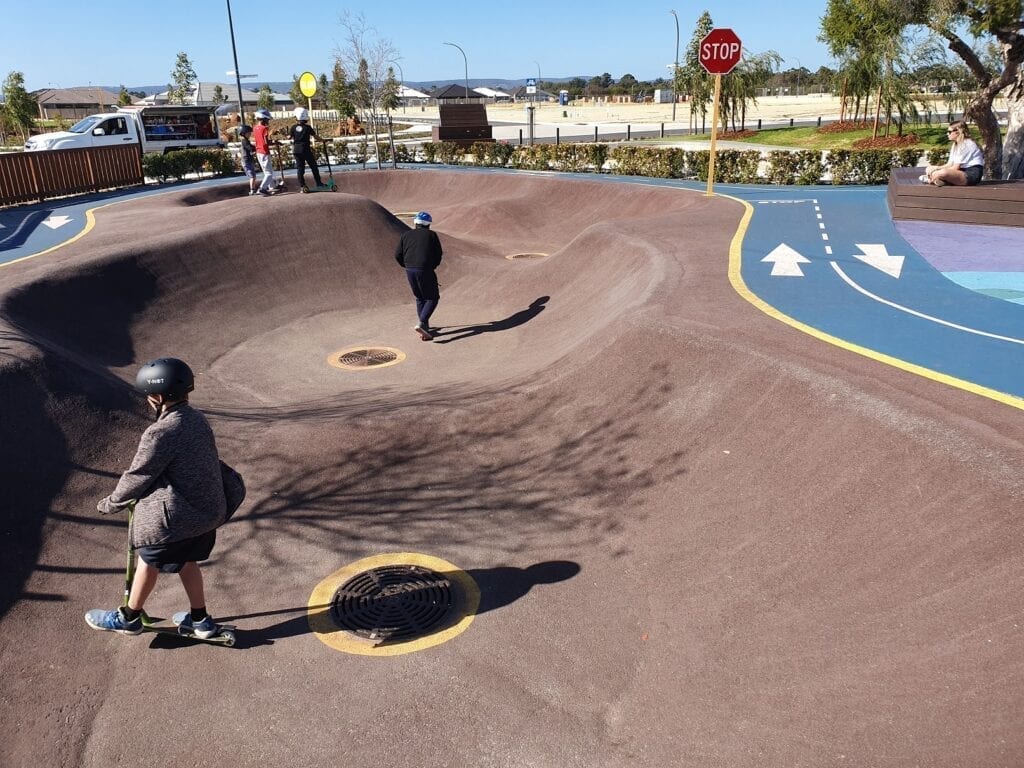 There's a handy repair station with tools to fix bikes and scooters next to the track too.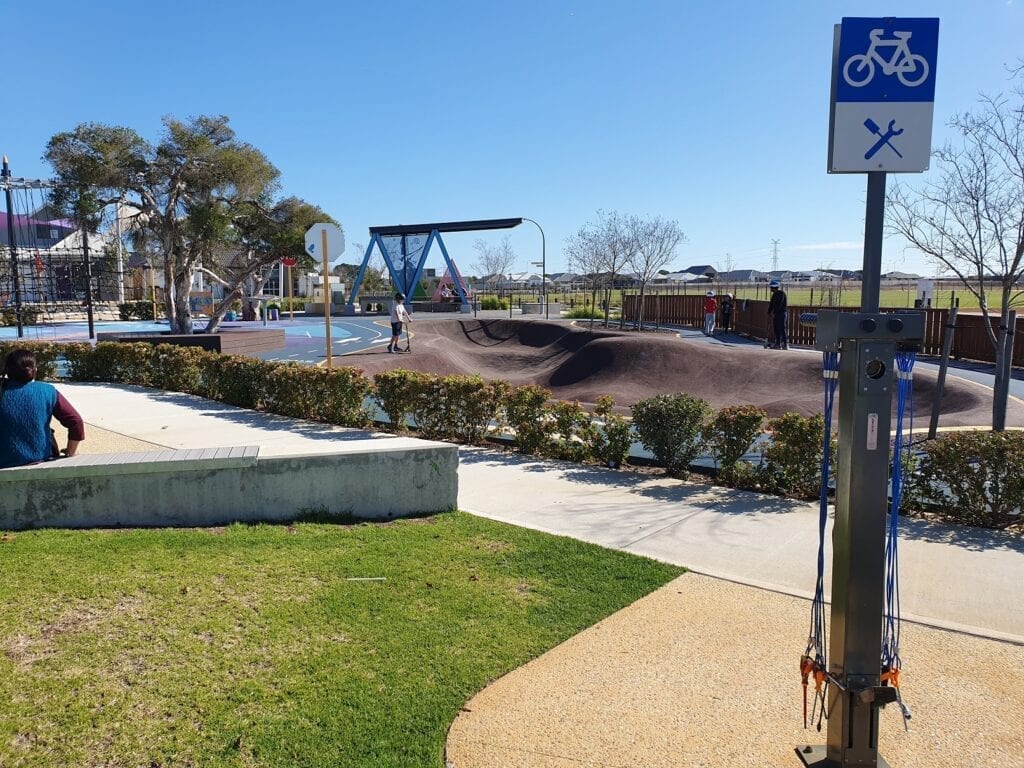 A tall rope climbing frame is guaranteed to keep climbers entertained.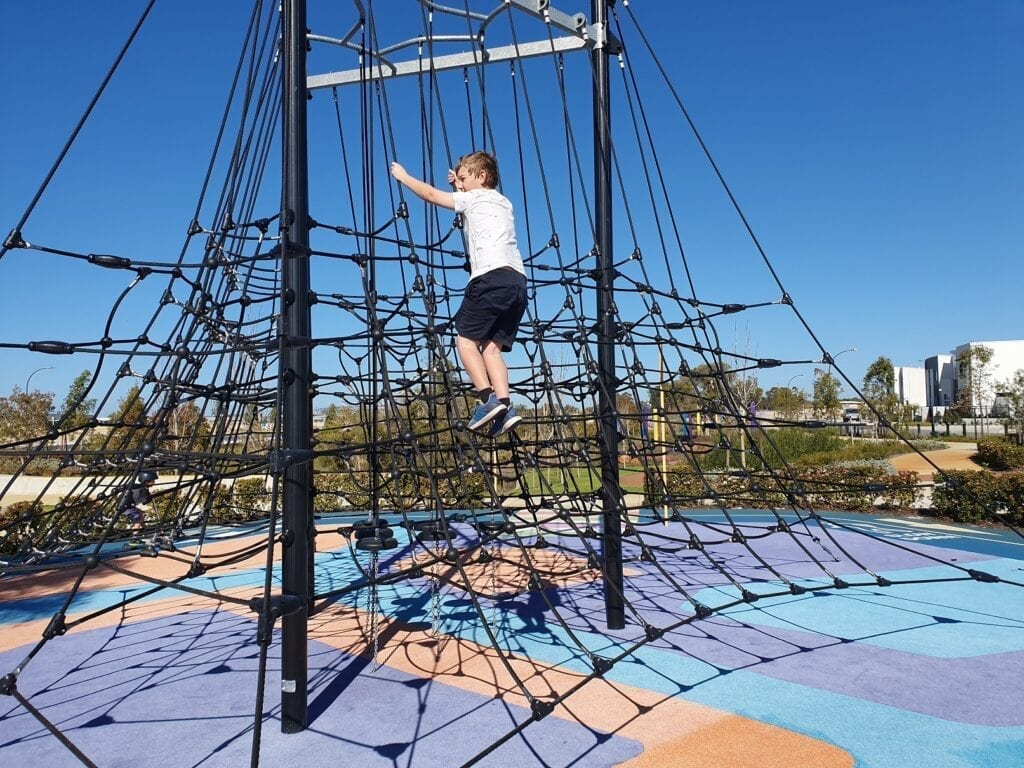 There are quite a few interactive games here, like a foosball table. Be sure to bring along a small ball to use. I recon something a little smaller than a ping pong ball would be about the right size?
There's a fun ball-skill game to at Madox Playground and Pumptrack in Forresdale.
As well as traditional hopscotch and foursquare.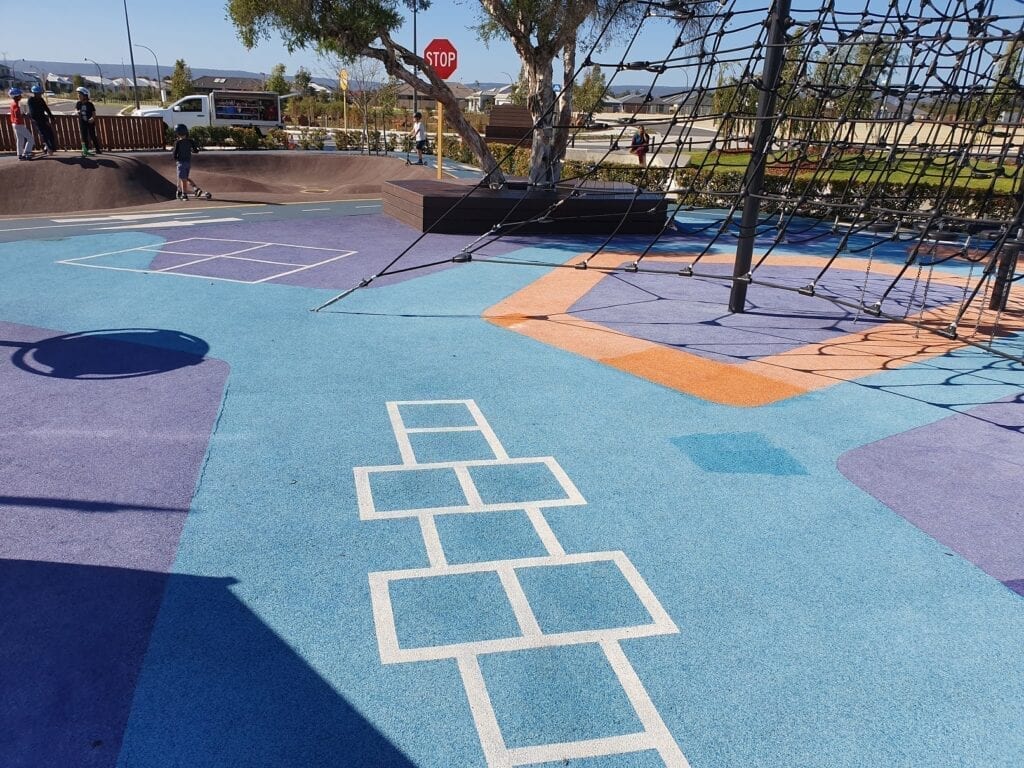 For little ones, a sand fall area has plenty of room to dig and play. The shaded area has play equipment low to the ground, as well as a see saw.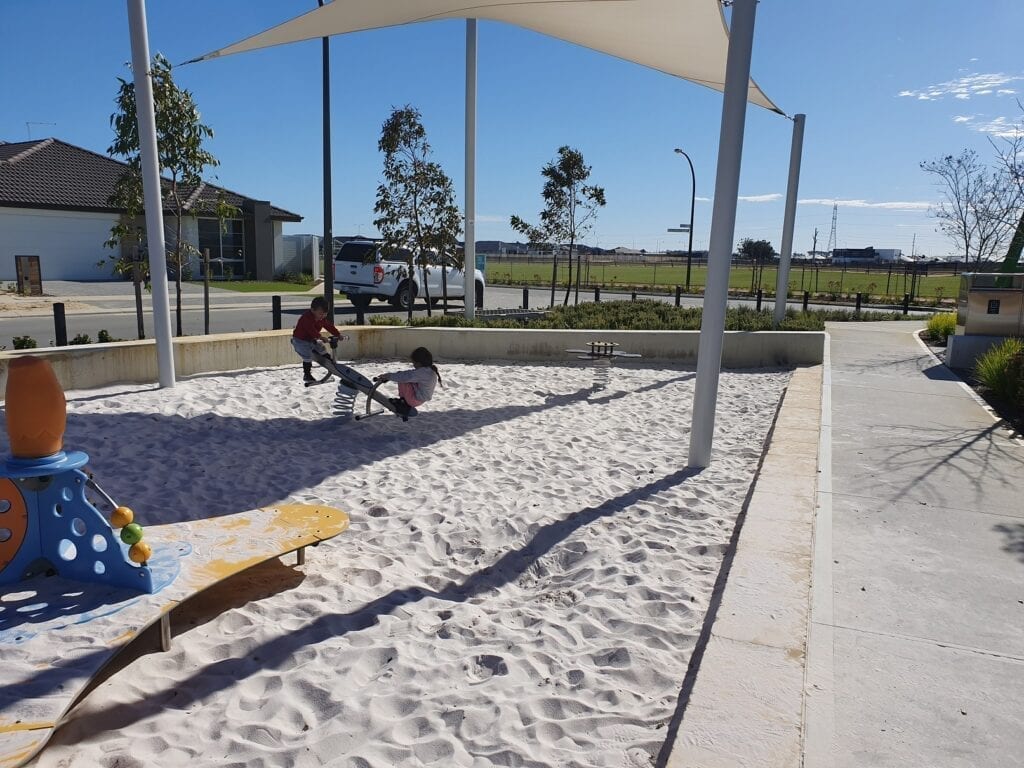 We also had a mini treasure hunt. There's birds, butterflies, lizards and even a treasure chest to find!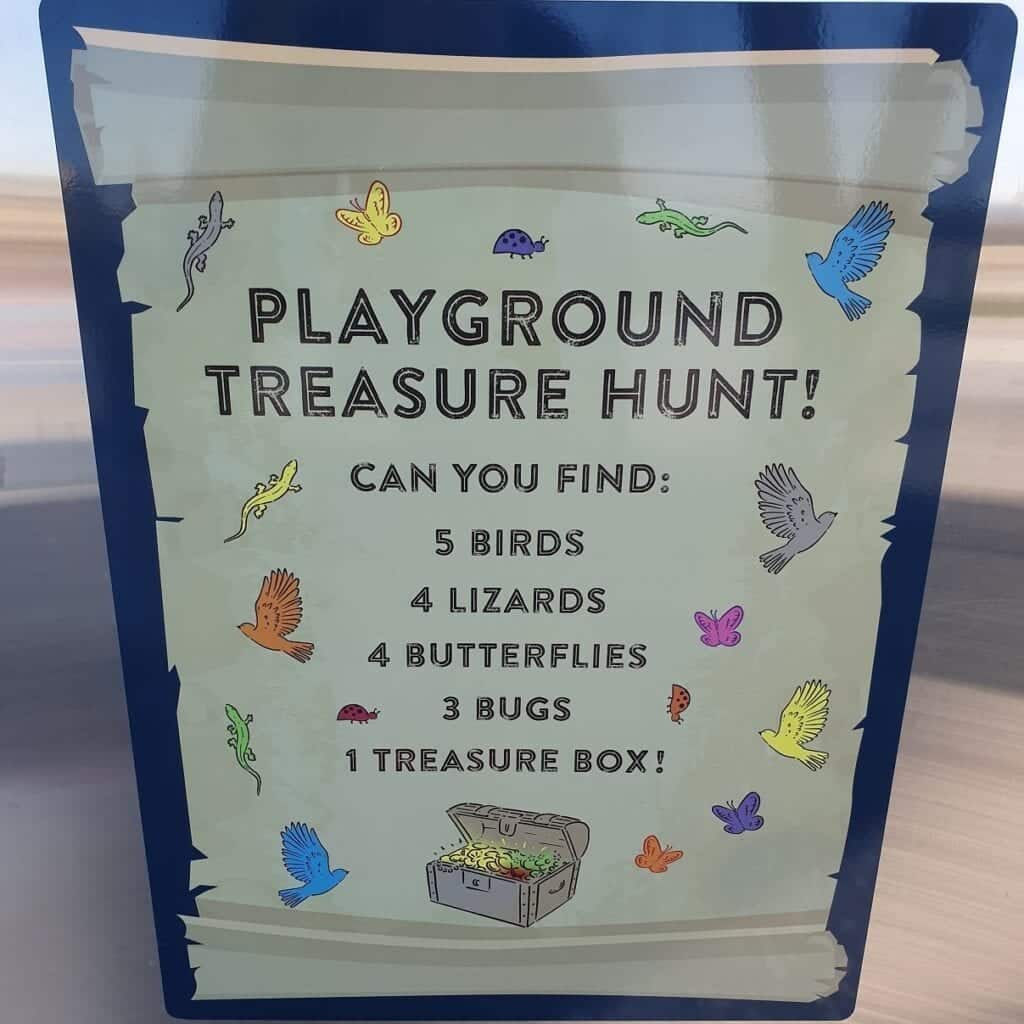 It's a simple feature, and kept Little Chef amused for some time, trying to locate all the hidden items around the playground.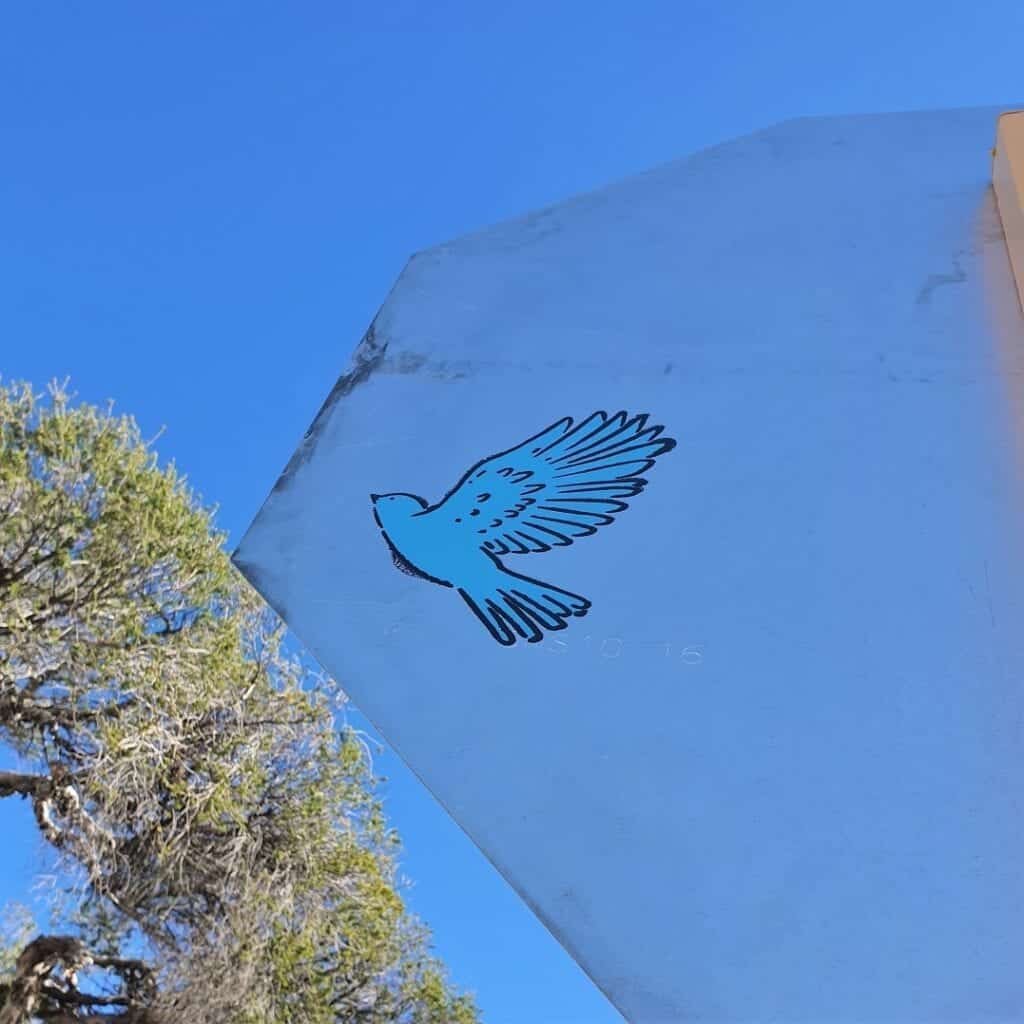 Facilities in the park include a picnic shelter, with tables and seating, as well as a water fountain. There's not a lot of parking, only street parking. There are no toilets either, the closest would be found at Stockland Harrisdale Shopping Centre, a 4 minute drive away.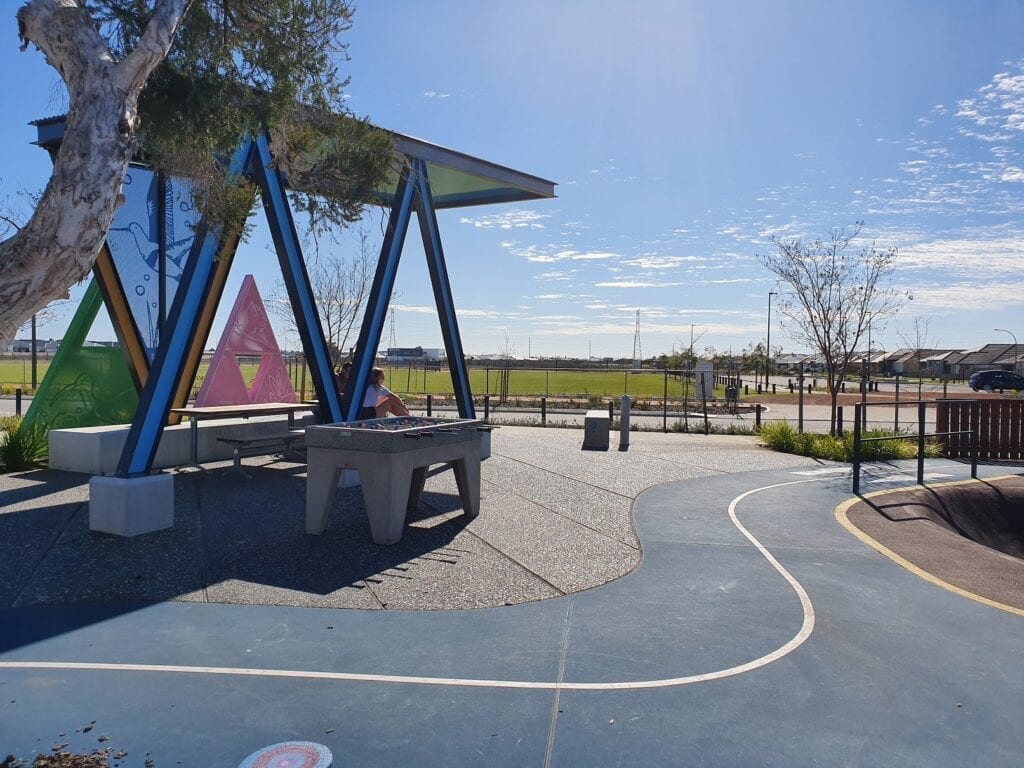 It looks as though there's a big grassed oval opening up directly over the road too. Be sure to head to colourful Madox Playground and Pumptrack in Forrestdale with your little bikers – it's a brilliant park!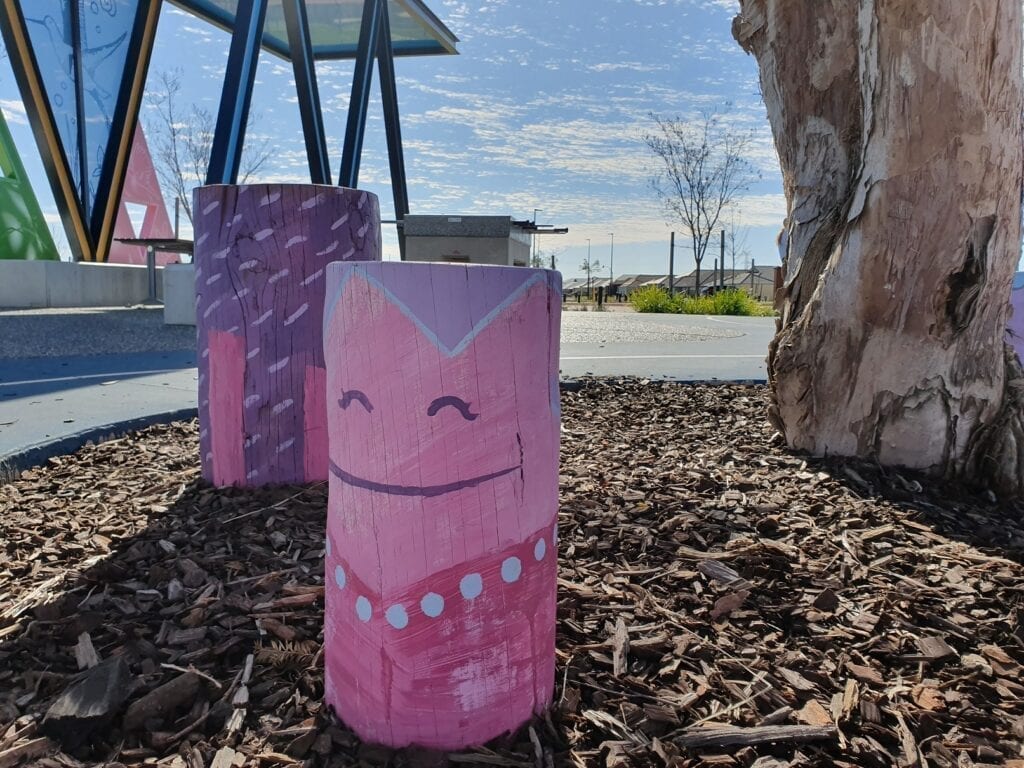 Find Maddox Playground and Pumptrack on the corner of Terracina Pkwy and Livorno Blvd, Forrestdale.
Location
No Records Found
Sorry, no records were found. Please adjust your search criteria and try again.
Google Map Not Loaded
Sorry, unable to load Google Maps API.
Member Reviews