Situated on the beach in Amberton Estate, Eglinton, this brand new playground is perfect for toddlers and is also fenced!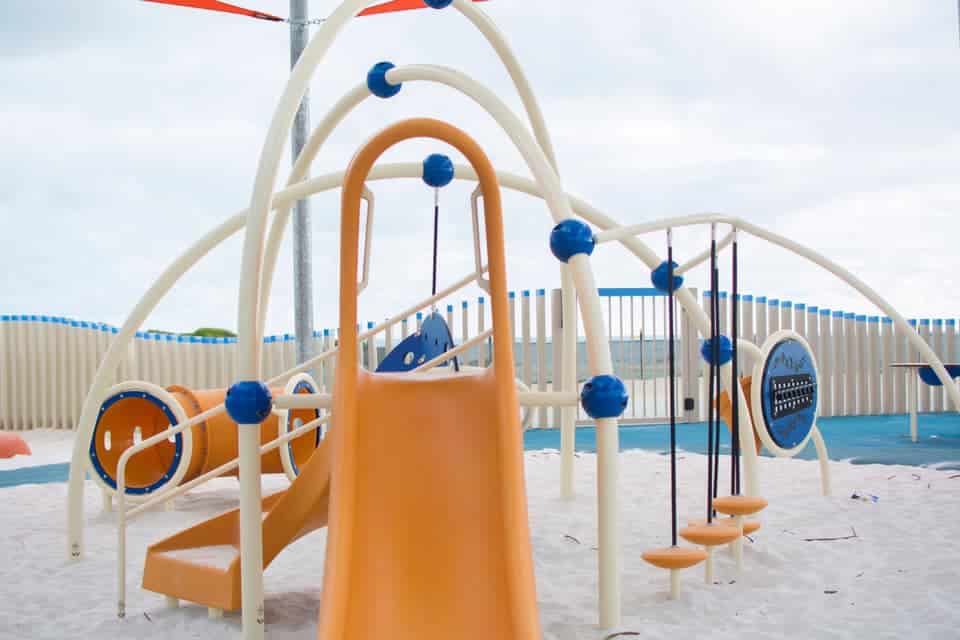 Whilst not fully fenced, the majority is gated/fenced with the only escape being some wooden logs that leave it open, parents can sit on the grass near the logs through which I did, to catch any little escapees!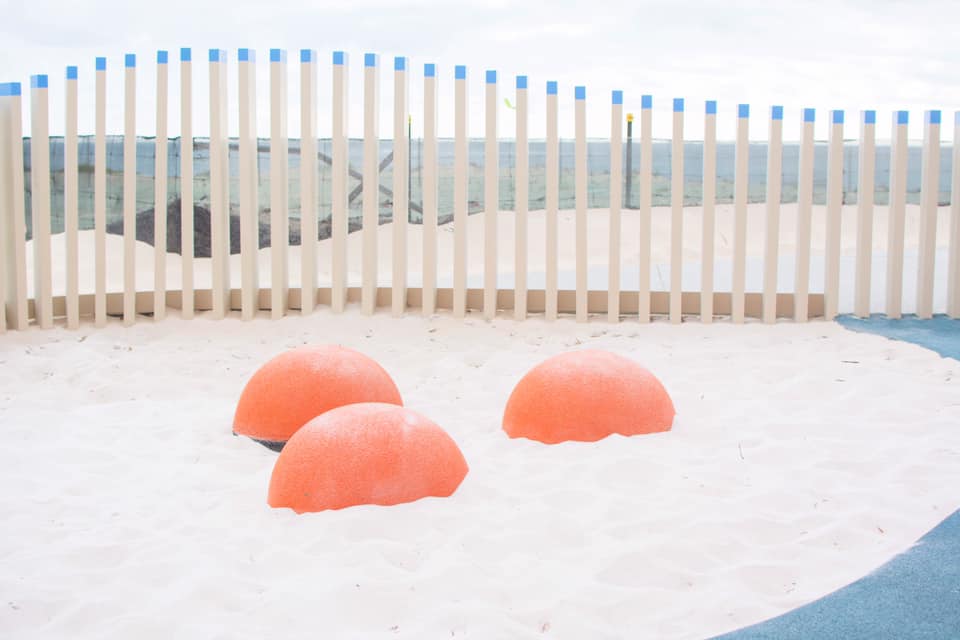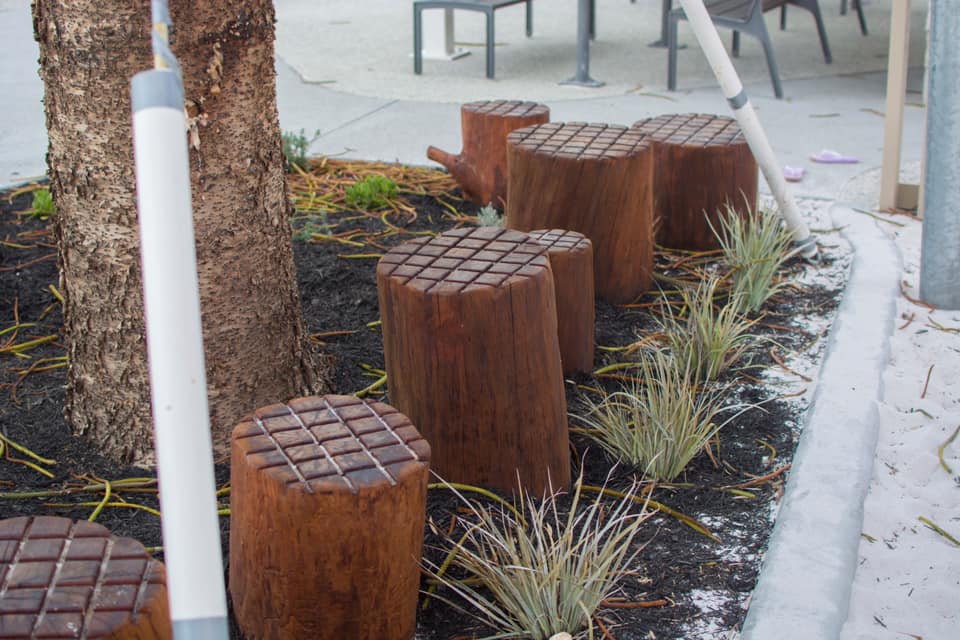 Overlooking the ocean, the park is at the back of the estate with beautiful views. There is a new staircase down to the water, showers, lots of beautiful green grass and most importantly SHADE 🌳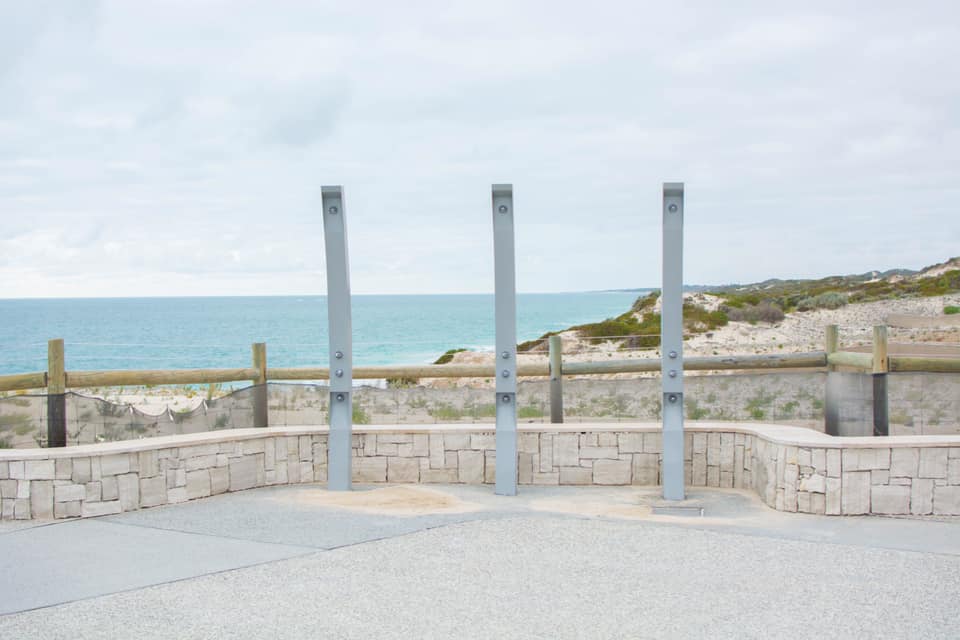 The playground is fully covered with shade sails and there is a large tree shading the grass area, perfect for a picnic. Other facilities include a bbq situated beside the playground and a covered bench/table, I can see this spot being very popular for children's birthday parties as the kids can play happily while the adults relax and enjoy the amazing views 🌊
The playground itself is great. My 3yo absolutely loved it, there are 2 in-ground trampolines, a slide, crawling tunnel, balancing activities, a climbing dome, spinning seat, musical instruments and even a water play area.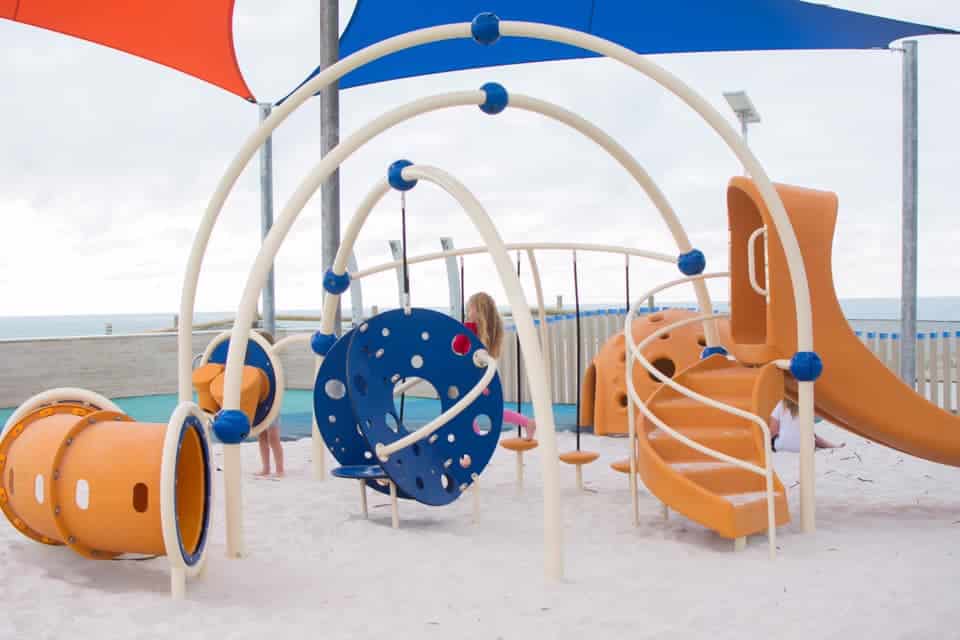 There's plenty of bench seating around, though we chose to sit on the grass. There are no toilet facilities, the closest would be at the Amberton Skate/Pirate Park and there is plenty of parking.
It's worth noting while we were there that there was a lot of bee activity, around the large tree and playground. Apart from that, the kids loved it and I can see us spending many summer nights here watching the sunset 🌅
Amberton Beach Toddler Playground
This playground is not yet on Google Maps, enter the Amberton Estate in Eglington from Marmion Avenue via Cinnabar Drive, follow Cinnabar Drive past Amberton Skate/Pirate Park all the way to the beach.
Location
No Records Found
Sorry, no records were found. Please adjust your search criteria and try again.
Google Map Not Loaded
Sorry, unable to load Google Maps API.
Member Reviews