Kirkwood Road, Swanbourne
If you're a parent to a toddler, a fenced and gated playground is a must! Allen Park in Swanbourne is a brilliant spot for wandering toddlers to play. The small sand-fall playground is partly shaded by mature trees. The traditional metal framed playground has lots of features to keep kids entertained. Toddlers will find the stairs up to the small slide easy enough. Though they might want to pass on the climbing ropes.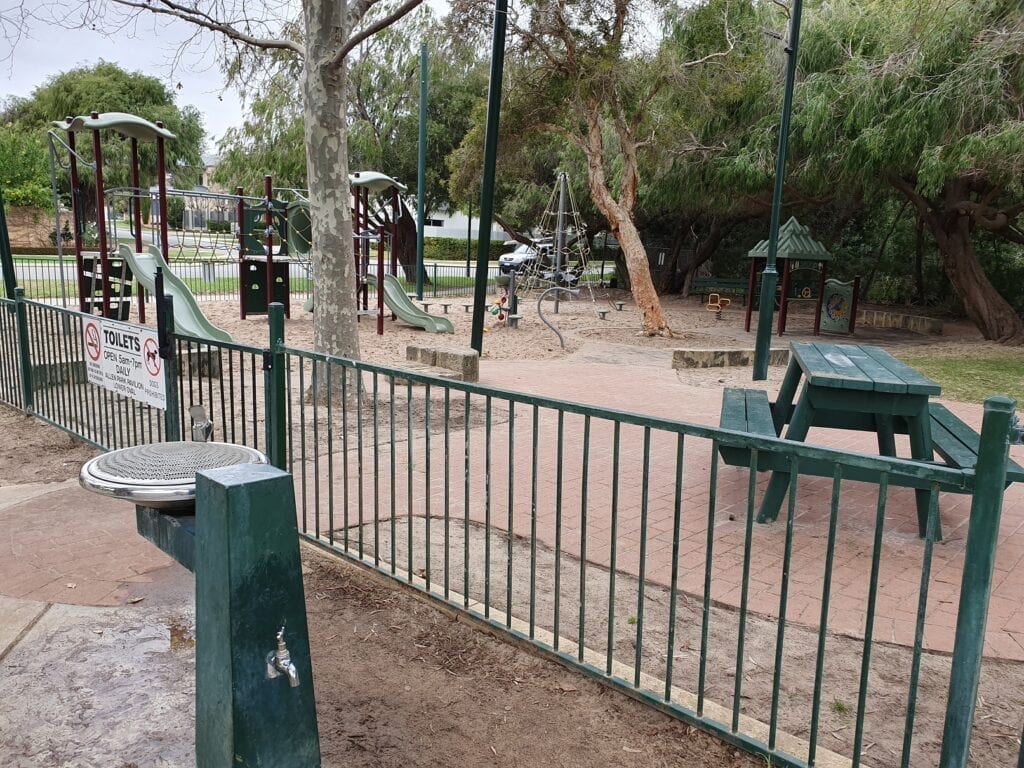 There's also a larger slide, tunnel, climbing walls and fireman's pole.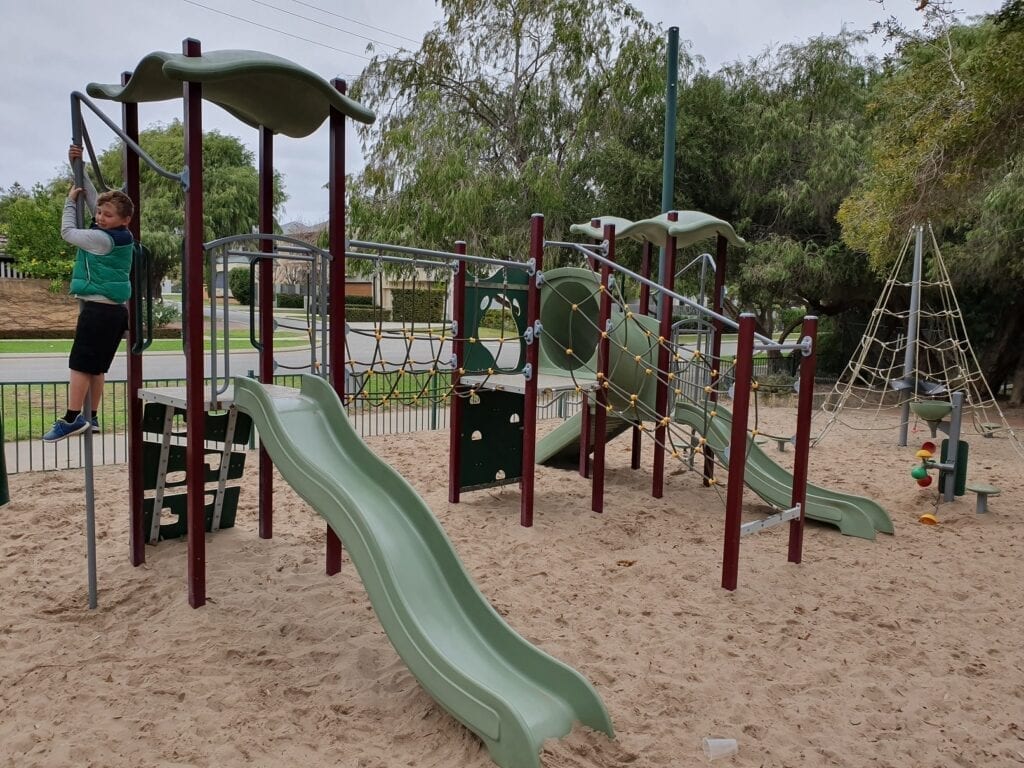 There's some interactive and imaginative play elements with a "shop", car dashboard and movable clock.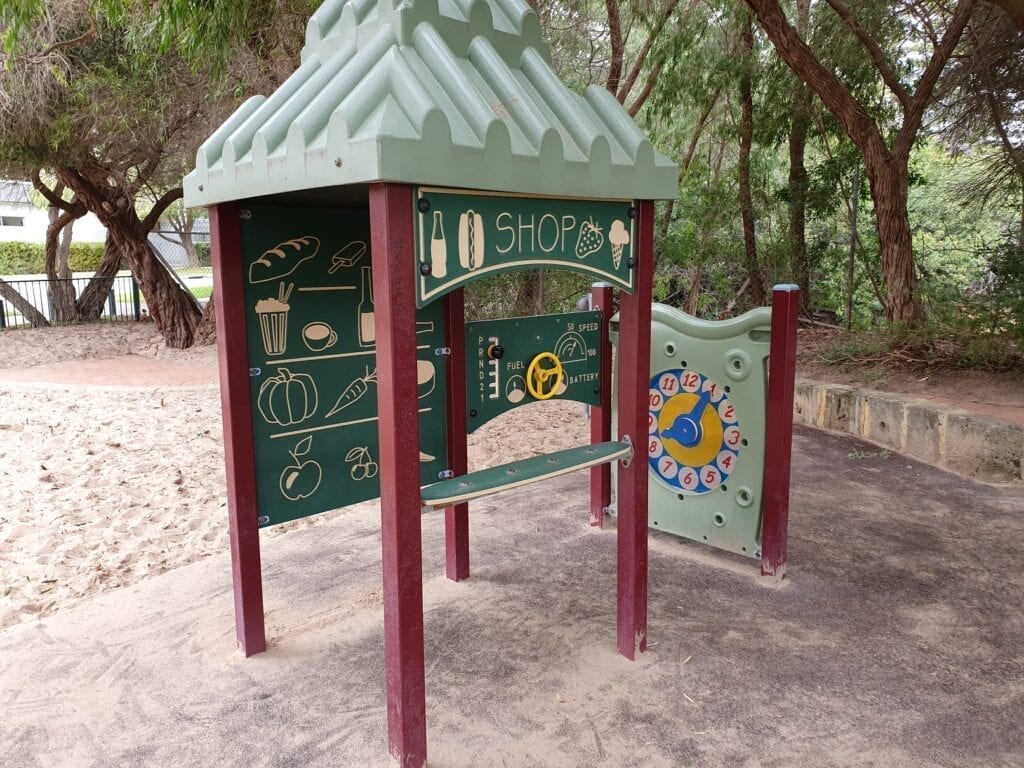 The sand-base playground has a little sand play equipment too. Little Chef tested this out and we're pleased to say it spins around when you scoop the sand into the bowl – as we've found many broken versions of this.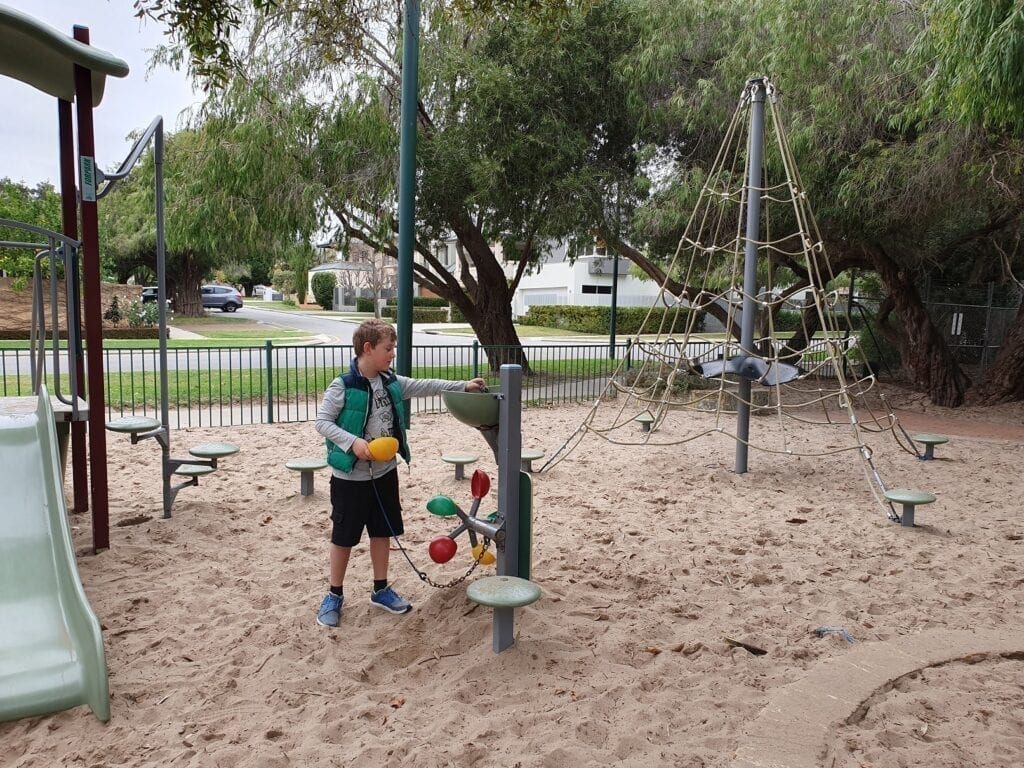 A small swing set with a regular swing and toddler/baby swing completes the playground.
Little Chef easily climbed to the top of the small-ish spiderman climbing frame.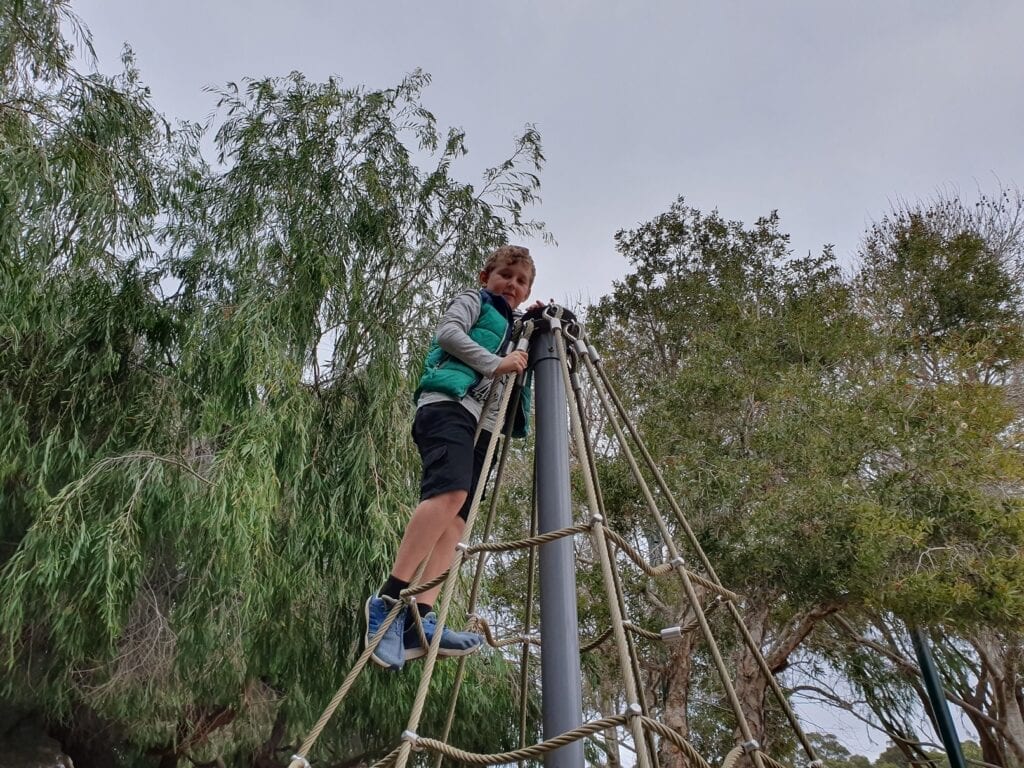 There's a car park on the north side of the park, but street parking is fairly easy to come by. There's also tables, benches and a water fountain. Toilets are found close by at the Allen Park Pavilion. There's a massive oval right next to the playground, great for a ball game or bring your dog for a walk too (dogs are not allowed within the playground area).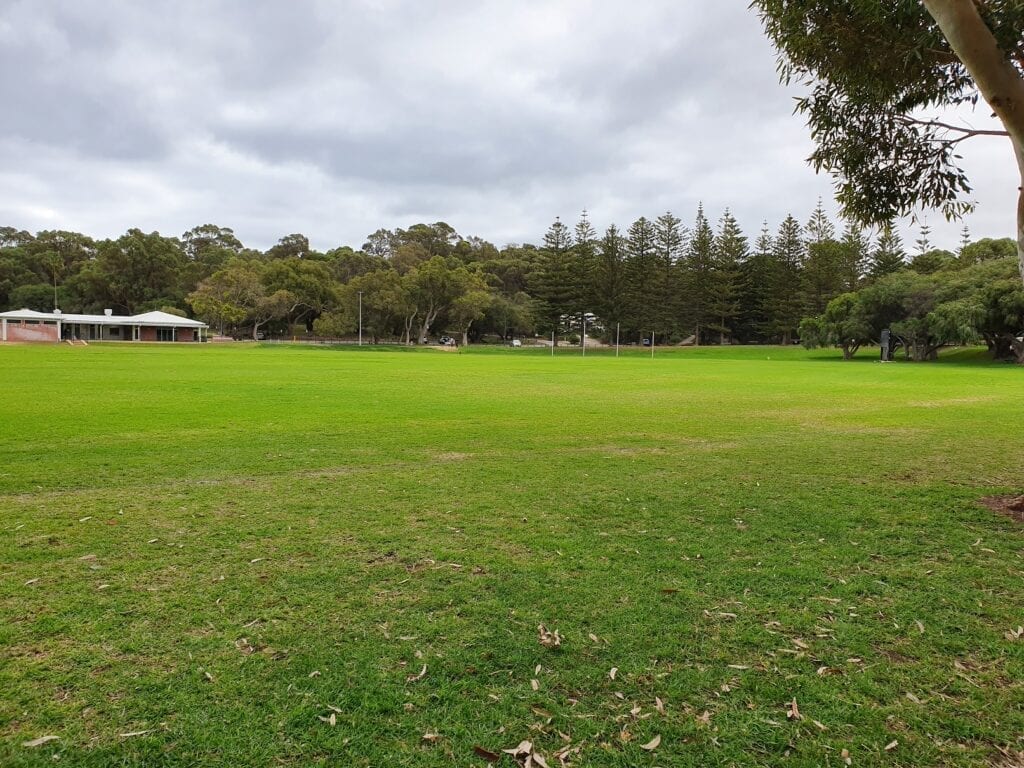 If you love a coffee in the park, the tasty Kirkwood Deli is just a few steps away.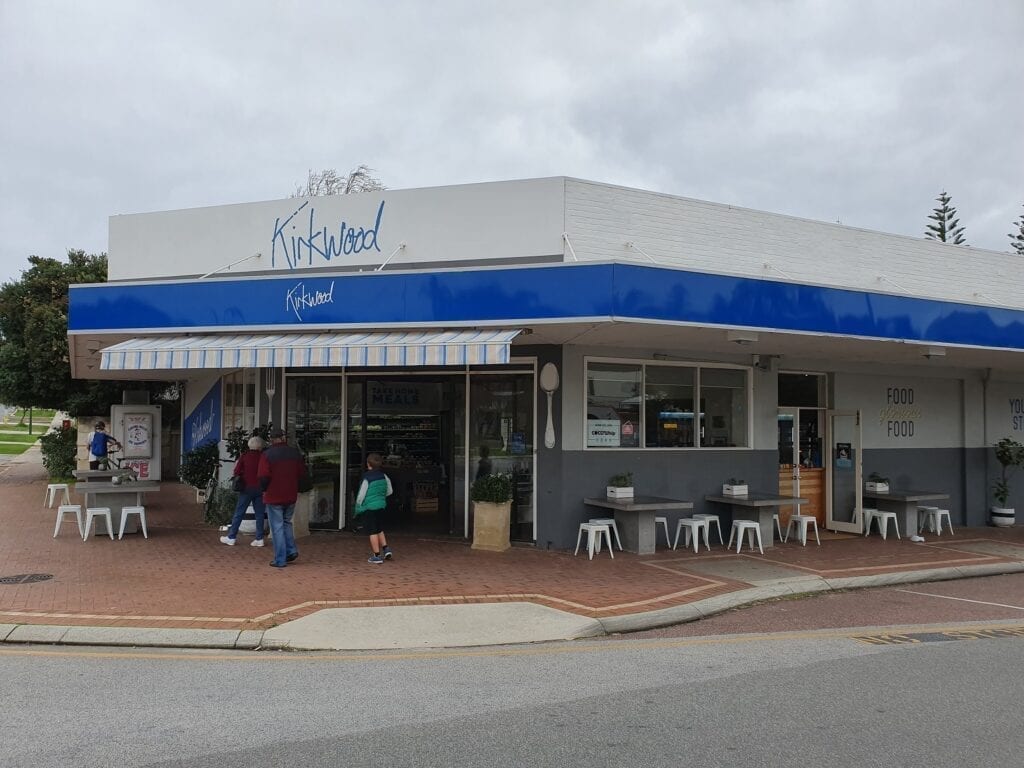 And it has a very handy takeaway window!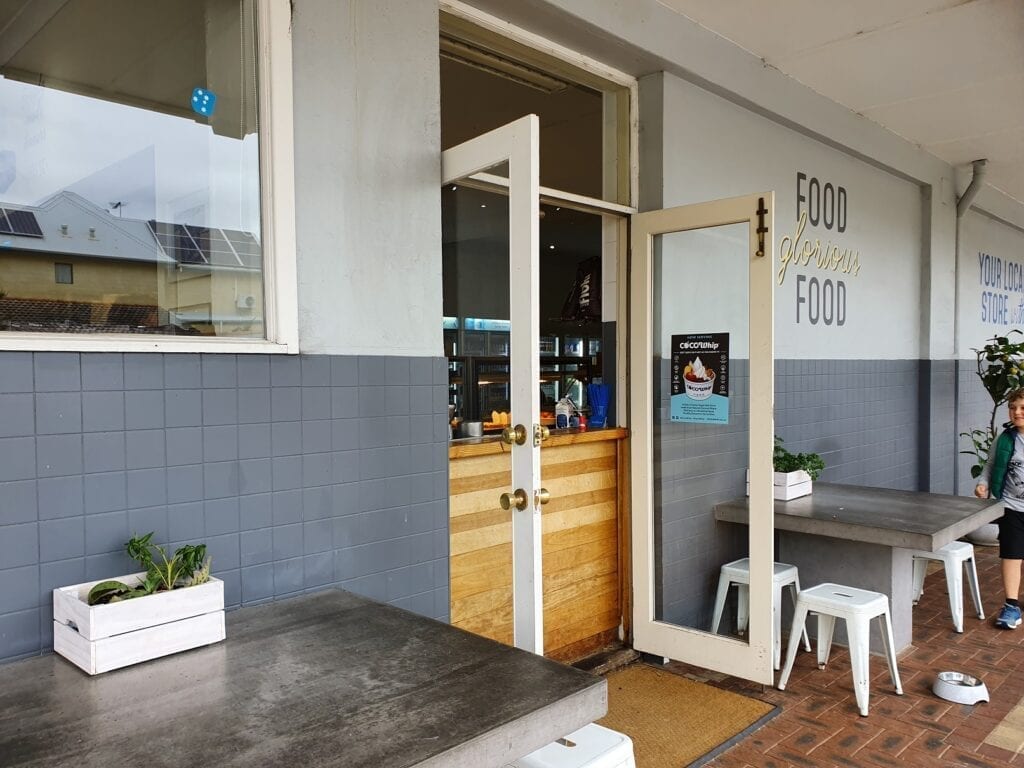 Allen Park in Swanbourne is a great playground for kids to explore… but not wander off!
Allen Park is found on the corner of Kirkwood Road and Clement Street, Swanbourne.
Location
No Records Found
Sorry, no records were found. Please adjust your search criteria and try again.
Google Map Not Loaded
Sorry, unable to load Google Maps API.
Member Reviews