Raising children with healthy habits is essential for their long-term well-being. As a parent, it is important to instil good habits in your kids from an early age. It's never too early or late to start teaching healthy habits to your kids, but it's essential that these habits become part of their routine. Here are some tips on how to make your kids grow up with healthy habits.
1. Establish a routine
Establishing a daily routine can help kids learn to stick to healthy habits. Set specific times for meals, bedtime, and physical activity. Also, make sure that meal times are consistent and allow time for healthy snacks between meals. If they have standing desks in schools, look into getting one for them at home to reduce sedentary time. While it may take some effort to establish a routine, it will benefit your kids in the long run. Additionally, it will also give you a sense of control over your child's health. This is especially important as they enter their teenage years, when healthy habits may be more difficult to instil.
2. Model healthy behaviours
Children learn by example, so make sure that you are modelling healthy behaviours for them. This means eating a balanced diet, staying active, and avoiding unhealthy habits like smoking or drinking too much alcohol. It's also important to practice what you preach–if you want your kids to lead an active lifestyle, then get out there and do it with them! Additionally, try to avoid using food as a reward for good behaviour or punishment for bad behaviour. It's important that your kids learn to view food in a balanced way.
3. Educate them about nutrition
It's important to teach your kids about the importance of nutrition. Teach them about the different types of food and how they can be beneficial to their health. Explain why unhealthy foods can have a negative impact on their well-being. Educate them on portion sizes, and encourage them to make healthy choices when it comes to snacks or ordering at a restaurant. Also, make an effort to involve your kids in the food preparation process. This will help them understand where their food comes from and why it's important to make healthy choices.
4. Promote physical activity
Physical activity is essential for both physical and mental well-being in children. Encourage your kids to engage in physical activities that they enjoy, such as biking, playing team sports, going for walks or runs outdoors, or joining dance classes. Make sure to set aside time each day for physical activity so that it becomes part of their routine. If your kids are more inclined towards sedentary activities, encourage them to limit their screen time and find alternate activities. It's also important to ensure that your kids have the right equipment and clothing for whichever sport or activity they are doing.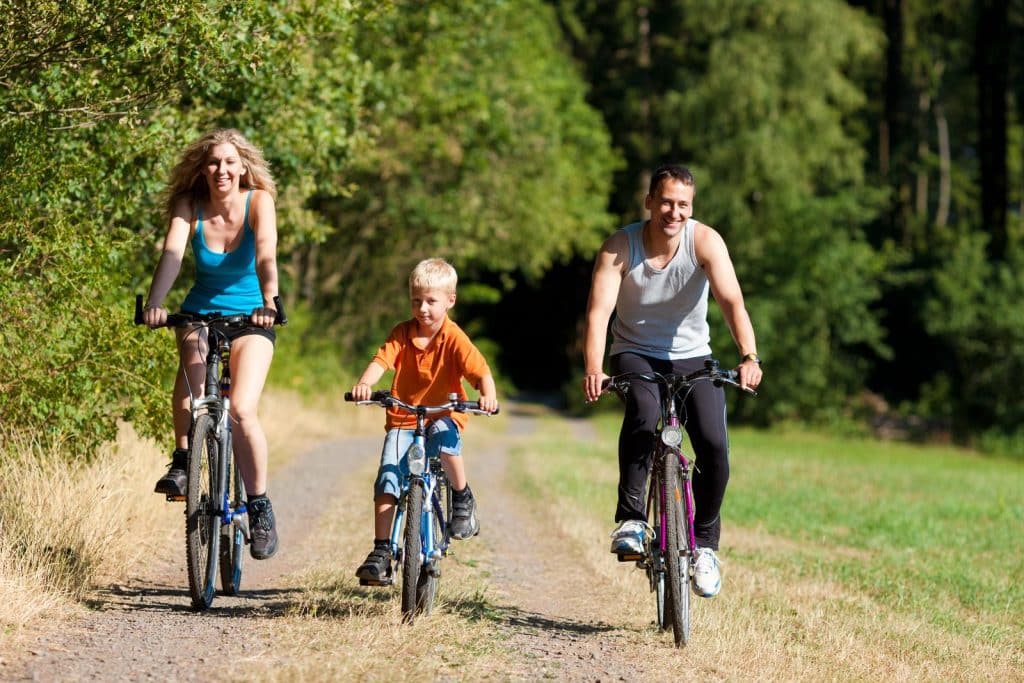 By following these tips, you can help your kids grow up with healthy habits. The key is to be consistent and persistent in teaching them about nutrition, physical activity, and other healthy behaviours. With a little bit of effort, you can ensure that your kids are on track for a healthy future.