The dinosaurs of Zoorassic Park are back at the Perth Zoo. This evolving exhibition features animatronic dinosaurs located throughout the zoo, some even roar and move. Use the discovery trail to keep track of dinosaurs you see. The exhibition is evolving and the prehistoric creatures will change throughout the exhibition period.
Apart from the huge dinosaurs there is Playeozone where little palaeontologists can uncover dinosaur fossils, do colouring in or put the puzzle pieces together to make a dinosaur. At 11am daily on the lawn there is a "Dino keeper talk" where you can find out who rules the land, who was the better predator and more. For $12 you could do the Zoorassic Park Eye to Eye which includes a tour through time and a special live animal encounter.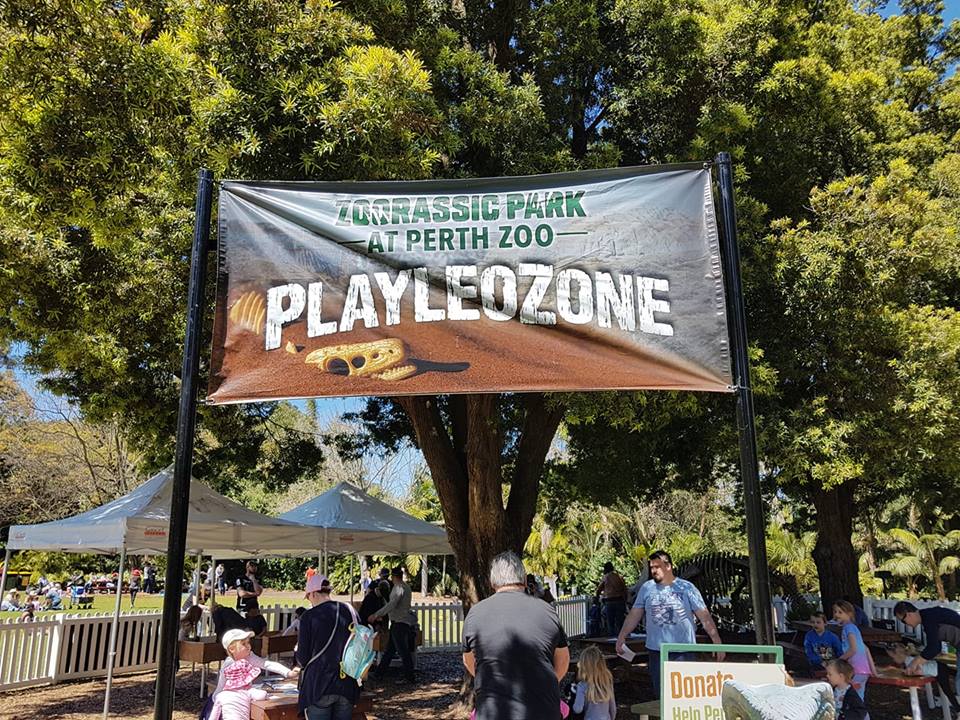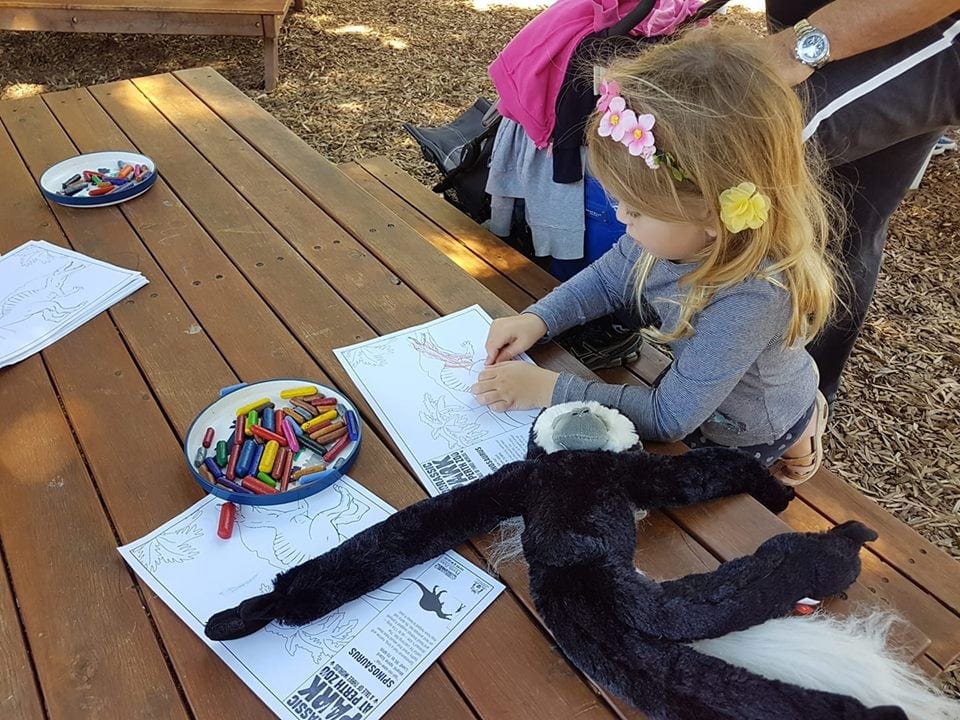 The day we visited most the dinosaurs were around the Australian Wetlands, main lawn and playground area. There are special Zoorassic Park maps which show the location of the dinosaurs and zoo animals. Take a pen with you as you can tick off the dinosaurs as you see them and complete the mystery puzzle by collecting stamps at certain dinosaurs.
Some of the dinosaurs are huge – the moving, roaring Tyrannosaurus Rex in the main lawn area is 6 metres tall and the Argentinosaurus is a whopping 18 metres long and the largest dinosaur to be displayed the southern hemisphere.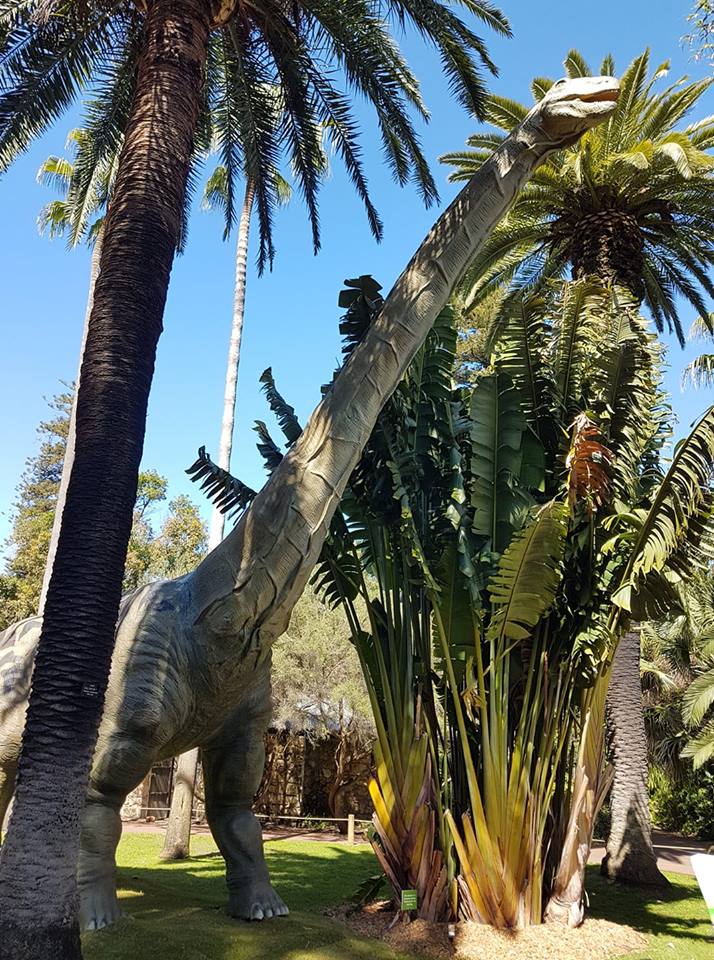 Whether your child is dinosaur obsessed or not they will enjoy these extra additions to the zoo. Our daughter is not dinosaur obsessed but loved seeing them and spotting different ones as we went through the zoo. She liked getting the stamps to make the mystery picture as we went.
The dinosaurs are included in the standard zoo entry fee and are on display until 20th January 2019.
perthzoo.wa.gov.au/ZoorassicPark 
Find more places to visit in Perth with Kids