Toodyay Fairytale Farm is a fun and unique day out for the whole family, once a tourist park called Enchantmentland (1997 – 2002), the new and improved fairytale farm features some of the original sculptures such as Sleeping Beauty's Castle as well as brand new sculptures, cottages and a new emphasis on outdoor play and animal interactions.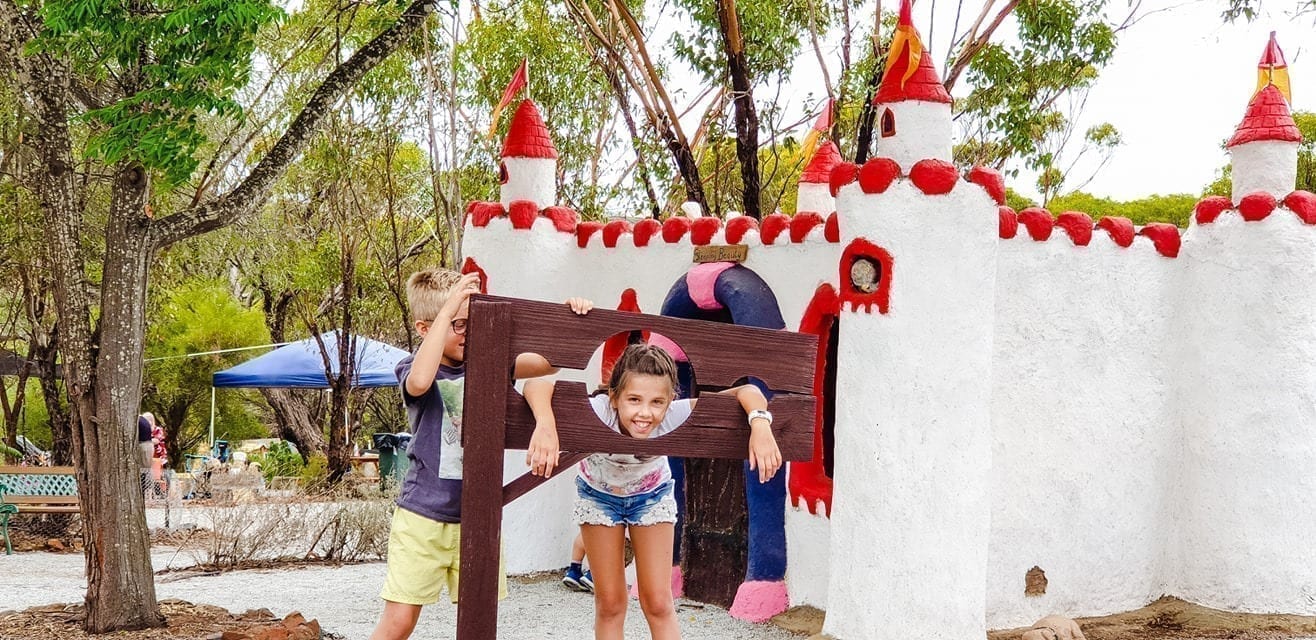 I have to admit I was a little underwhelmed when we arrived at the small number of animals for the children to interact with – our two $1 bags of feed went a long way even with 4 kids. Saying that the kids still got a good kick out of feeding the friendly goats and holding chickens. Other animals on the farm include a turkey, sheep, horse, rabbits & guinea pigs. The central petting area is open from 10.30 – 11.30, 12.30 – 1.30 and 2.30 – 3.30.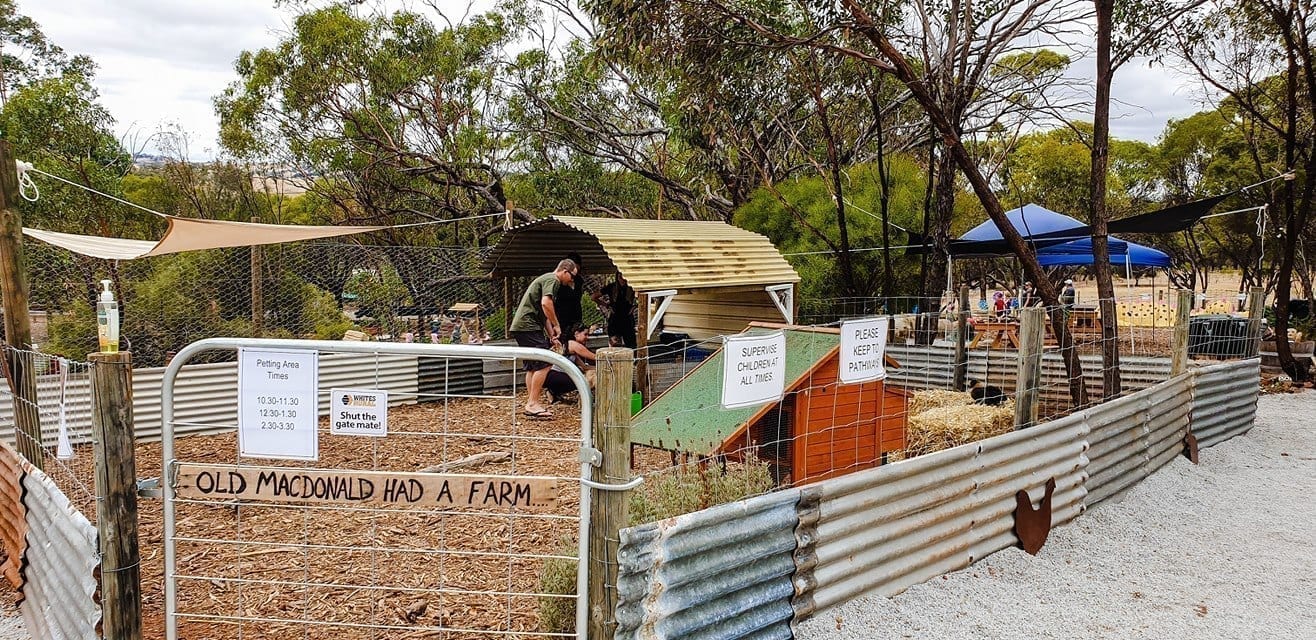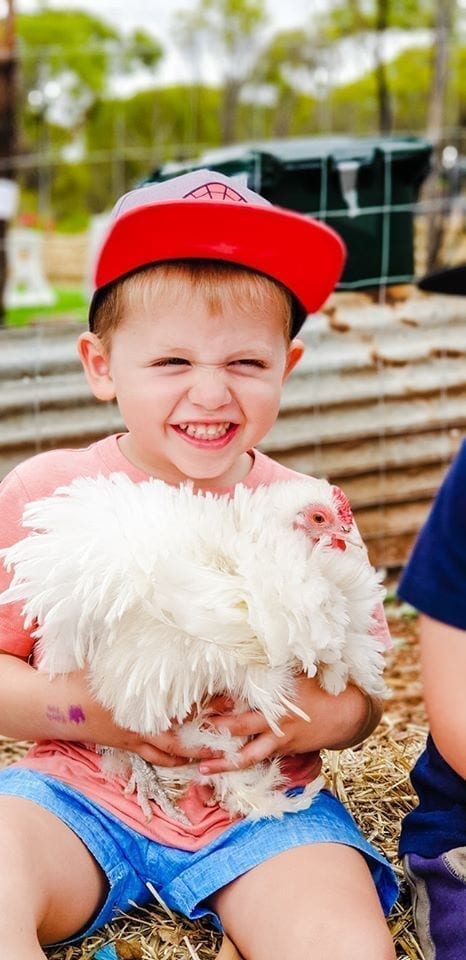 Once I took the time to explore the farm and check out all the amazing displays I discovered the sculptures and the magic of fairytales is the real reason for visiting Toodyay Fairytale Farm!
It was great to rediscover some of my favourite childhood fairytales such as The Elves and the Shoemaker, the kids especially loved this display which you can see through a cottage window, there's a 'magic' sensor at the window so the kids could actually watch the elves working on a pair of shoes.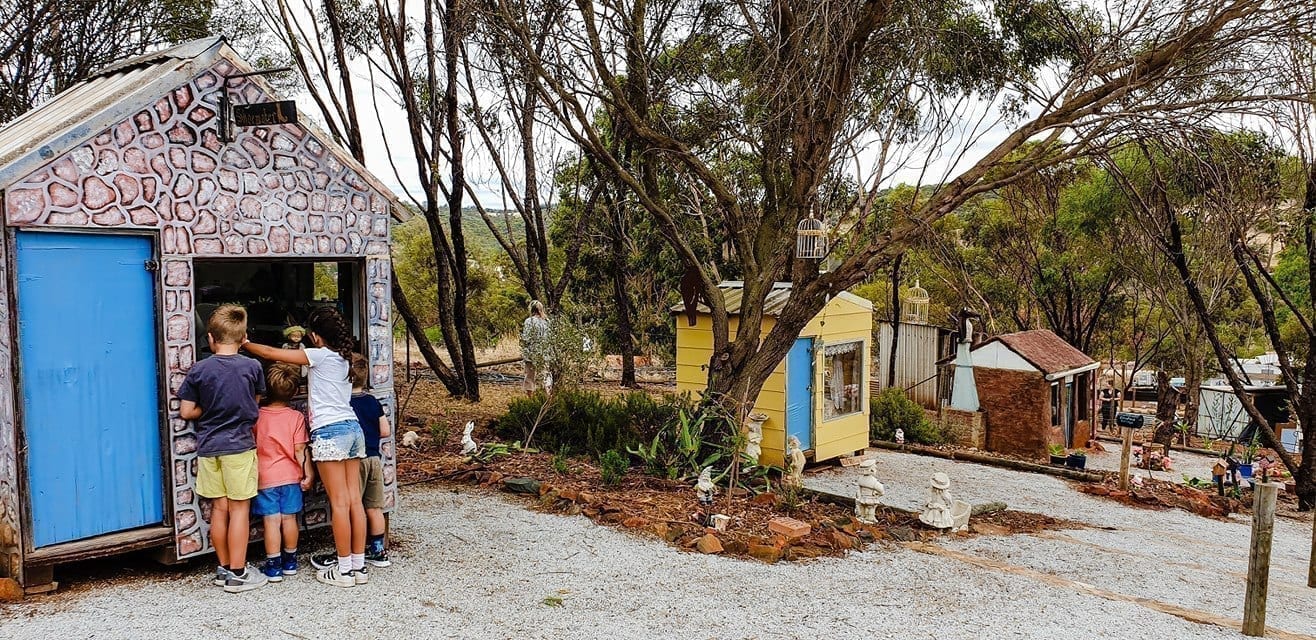 We also loved the Alice in Wonderland mad hatter tea party setup, which would make for a quirky family photo… if you can get your kids to sit still for long enough!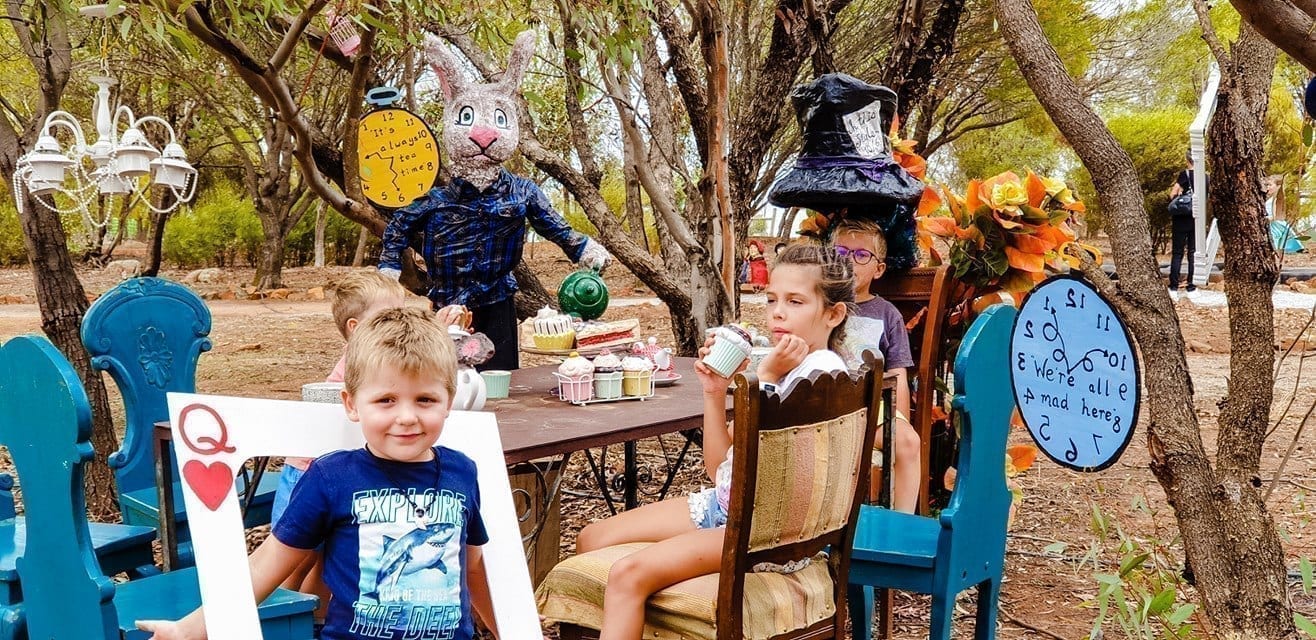 Some other favourites included Gulliver, The Wizard of Oz, Dr Froster and Rapunzel… just to name a few.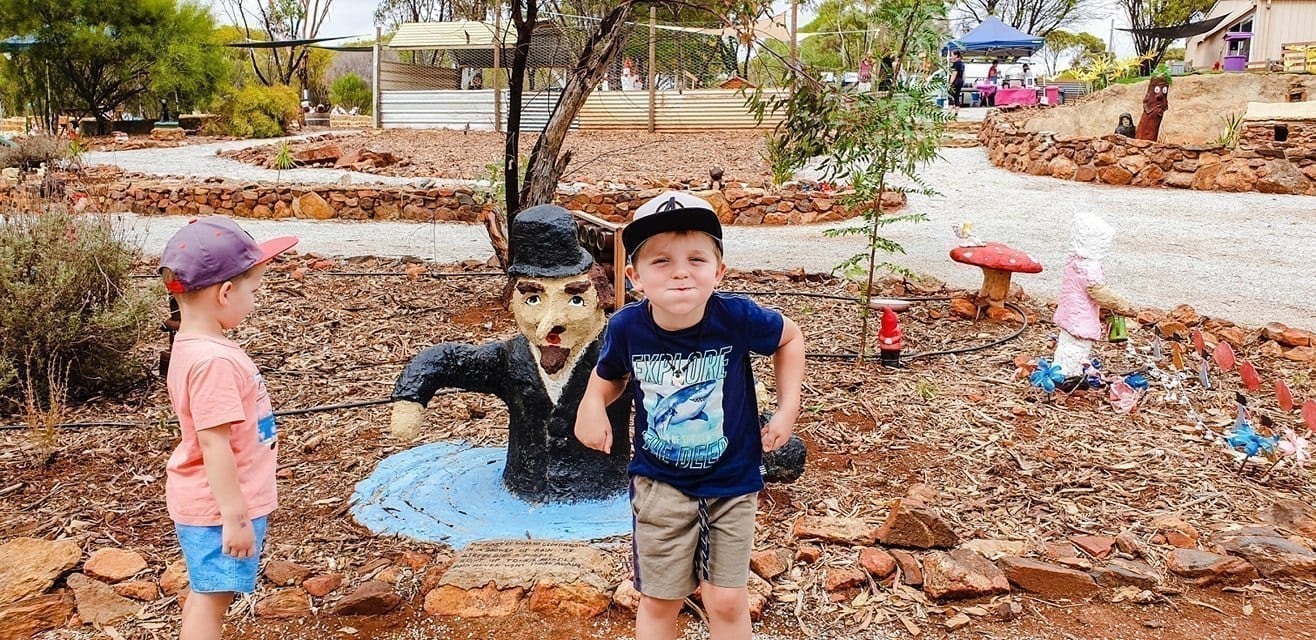 The games and other outdoor activities were a huge hit with the kids too, there's bowling, a maze, croquet, bocce, beanbag toss, giant connect 4 and jenga. The kids also found little painted rocks and played tic tac toe.
There are no BBQ facilities on the farm but you are welcome to bring your own picnic, snacks and drinks. There are a couple of shaded picnic tables, nearby there is a boat and dragon kids can climb on. Cold drinks and ice creams available to purchase.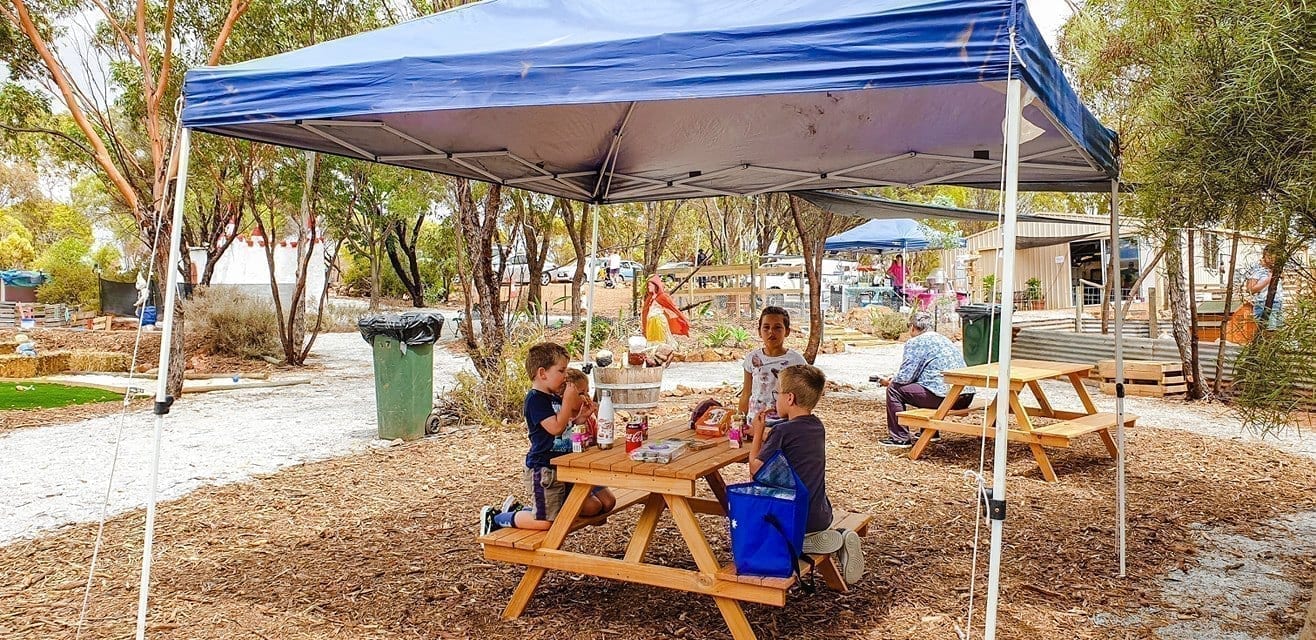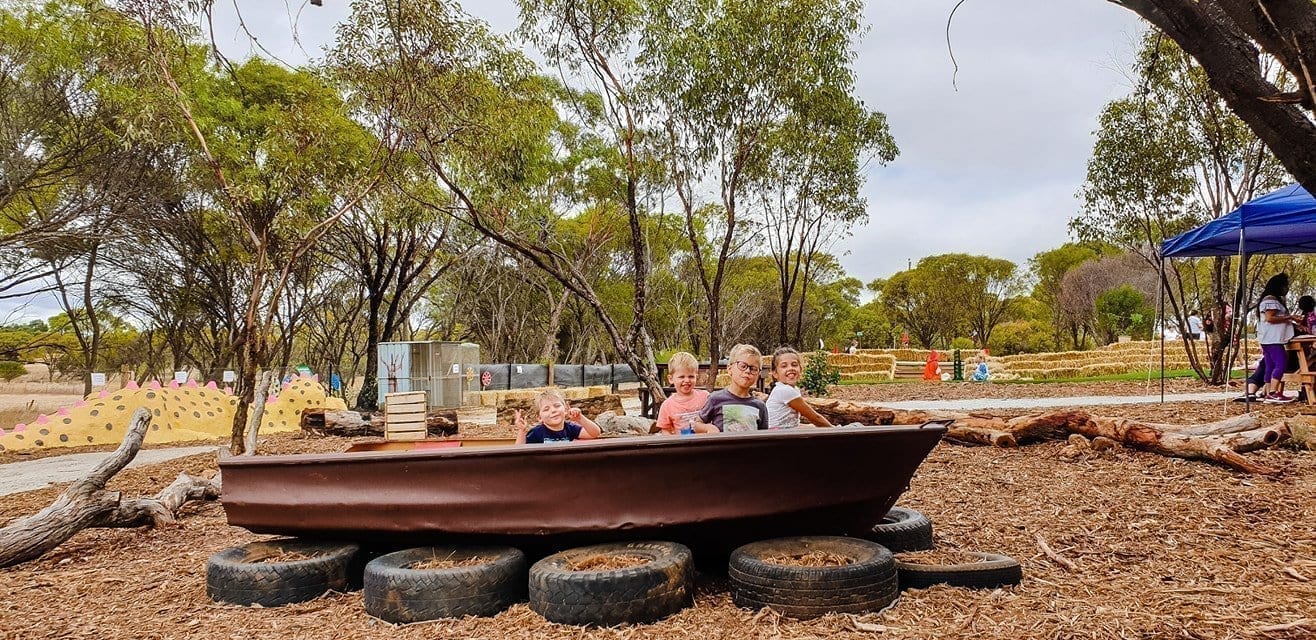 Toodyay Fairytale Farm is open every Saturday & Sunday, Public Holidays and every day in the school holidays from 10am – 4pm. Admission costs; adults: $12, children (2yrs-16yrs): $9, concession: $9, under 2s free – personally I feel entry is a little steep but we still had a fantastic time!
Toodyay is located less than 1.5 hours from Perth CBD and is a great destination for a day trip! After visiting the farm we stopped at the Cola Cafe for lunch. The Toodyay Bakery is a great lunch spot too. Toodyay Miniature Railway operates on the 1st or 3rd Sunday of the month at Duidgee Park which is on the banks of the Avon River.
Toodyay Fairytale Farm
Beaufort Street, Toodyay
www.facebook.com/toodyayfairytalefarm
www.instagram.com/toodyayfairytalefarm