Hyde Park water playground is a fantastic spot to go and cool off in those warmer months. The water park has recently undergone an upgrade and now has new shade sails installed over the entire splash pad area. There is plenty of shade around the park also due to the large trees that are scattered all around.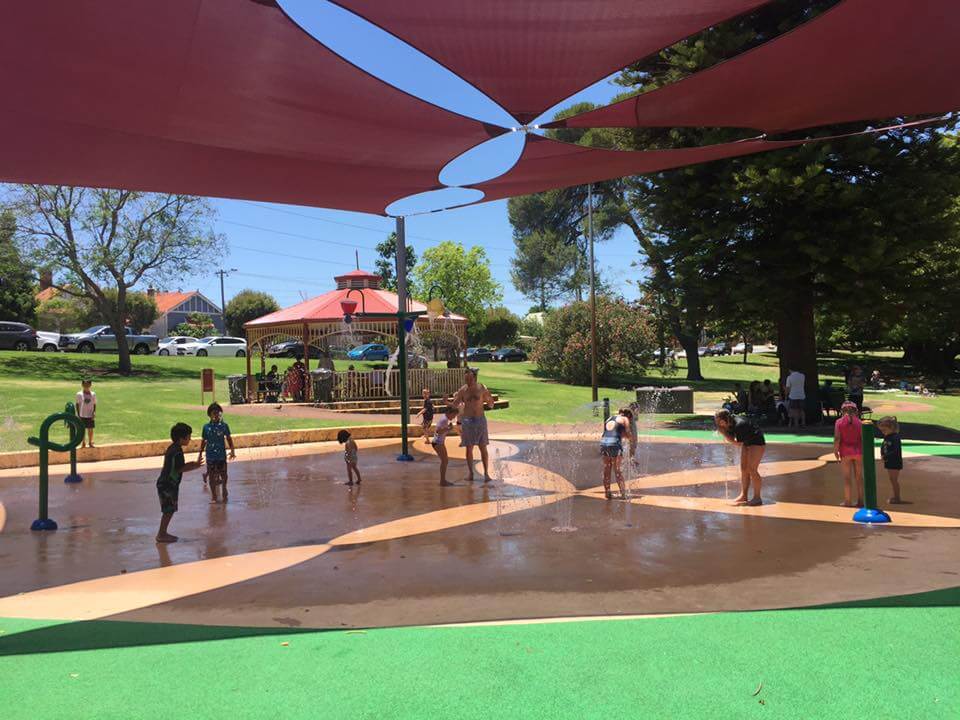 We visited Christmas eve and were expecting it to be really busy, but we were quite surprised as we managed to find a lovely spot under a tree (right near the splash pad) and have a picnic lunch. There are barbecues right nearby, as well as a large gazebo with tables and chairs, though you might need to get there early to grab one of those.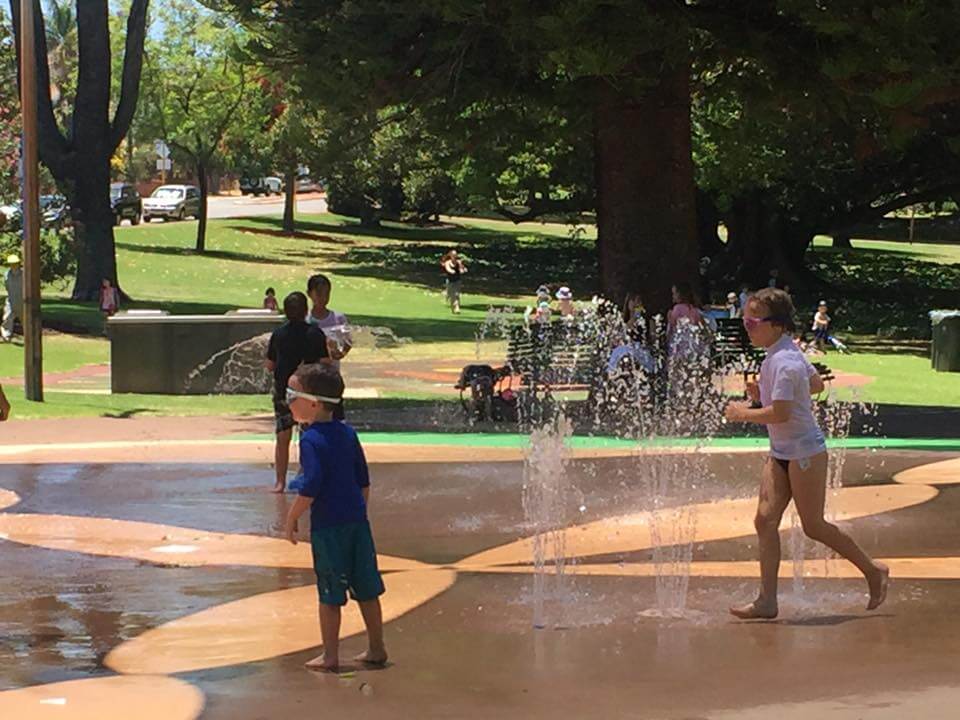 The water playground consists of a few tipping buckets, spray guns and lots of water jets. The water runs on a timer and turns off after a certain period of time (I think it was about 10 min).
There is a button situated on top of a green post on the splash pad, which you press if you wish to turn it back on.
The splash pad is situated quite close to the road and on the other side is the duck pond, so you might need to keep a closer eye on the wandering little ones.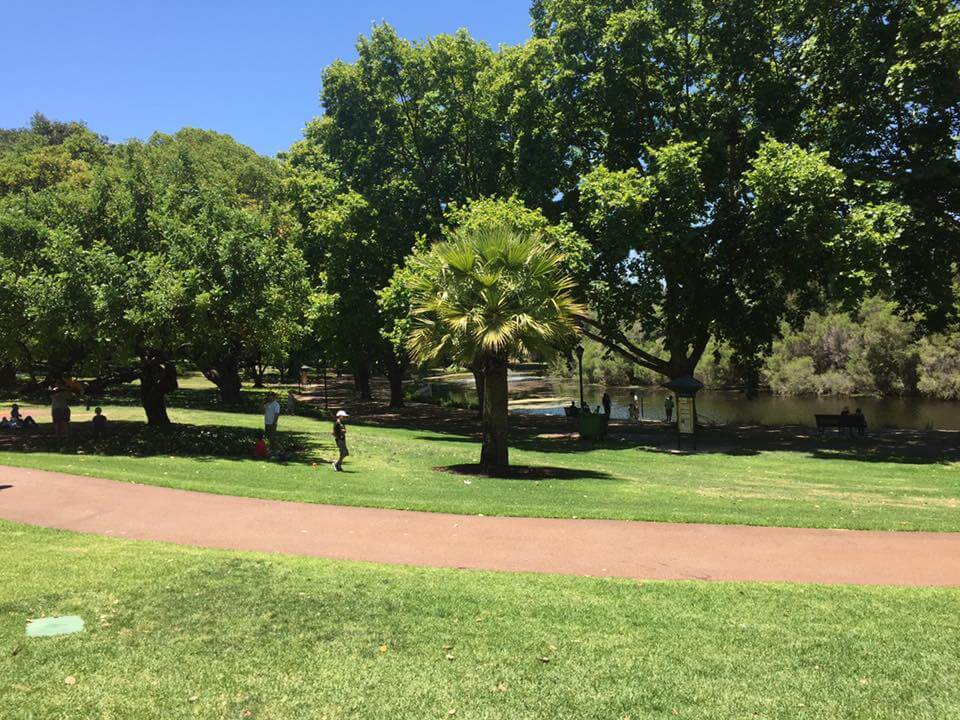 As well as the water playground area, Hyde Park is fantastic to come and enjoy a picnic or even a ride around the footpath, which goes all the way around the duck ponds. There is another great playground situated close to the splash pad, which is quite large, if you don't fancy getting wet.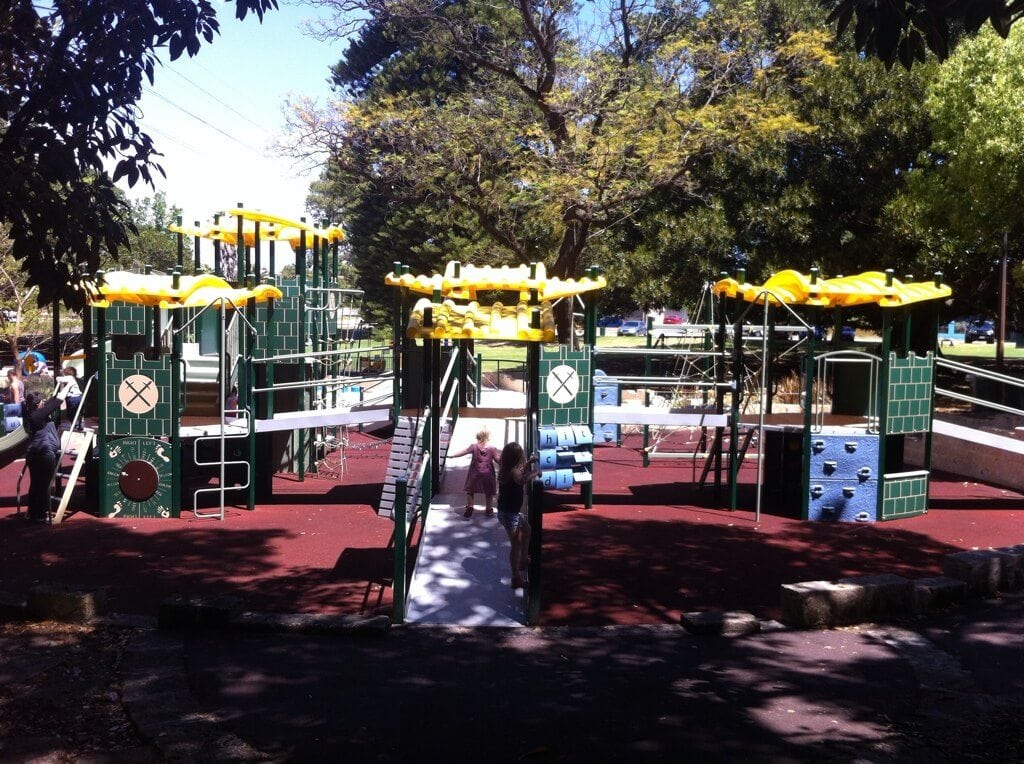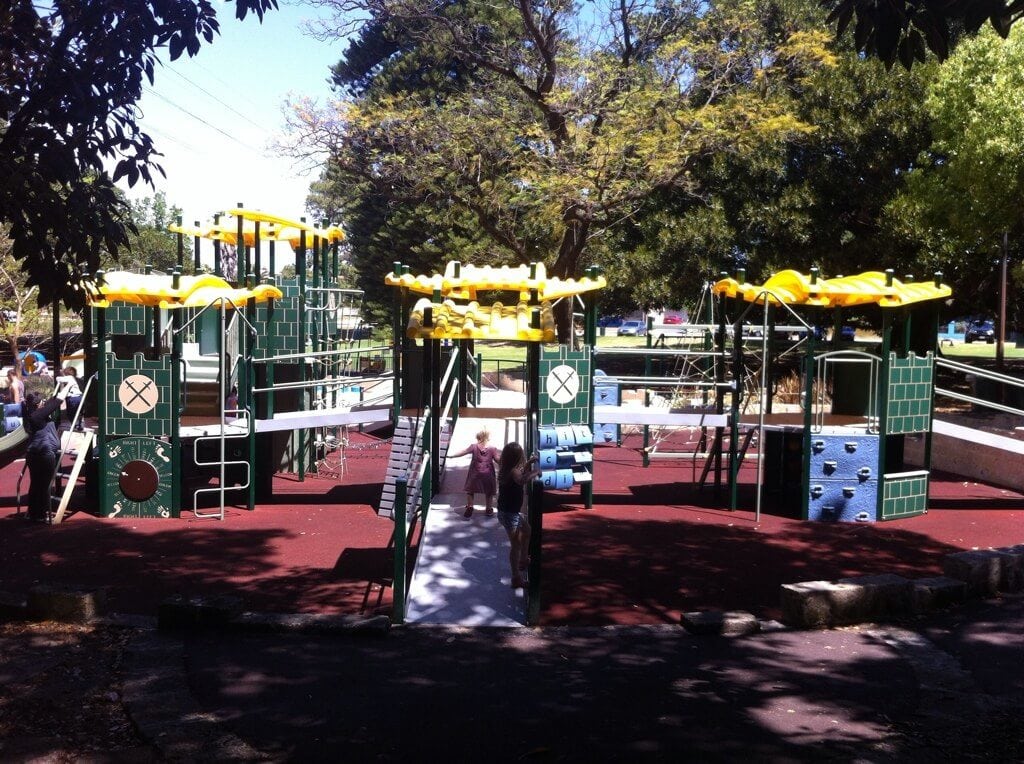 The girls also enjoyed having an ice-cream from the ice-cream truck (which I believe is there on weekends and school holidays) and there was even a coffee van there for the adults.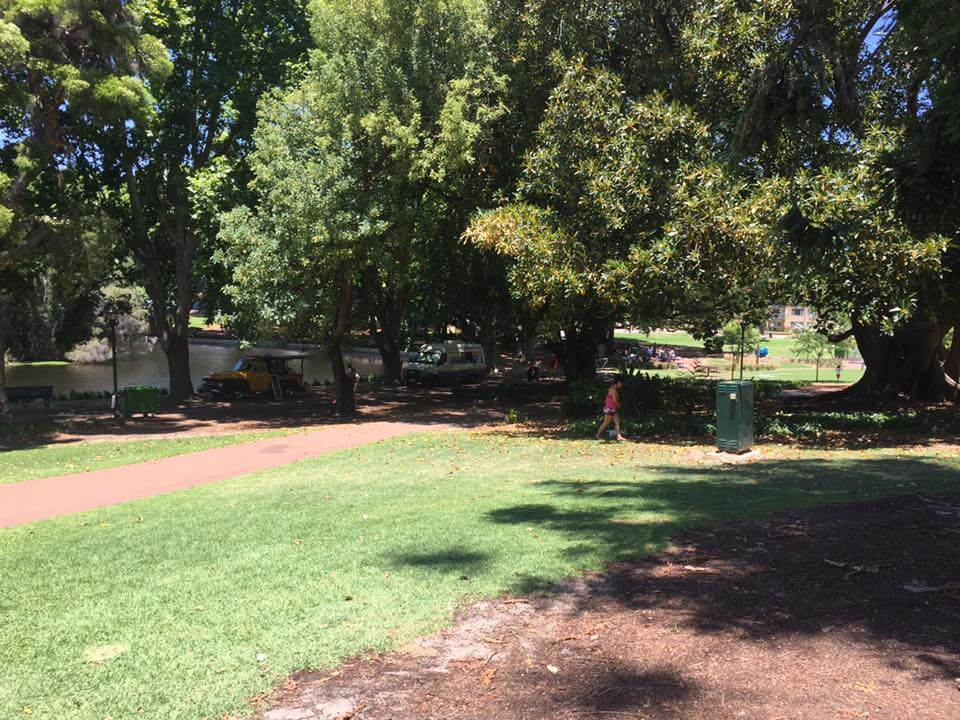 Hyde Park water playground is open between November and March between 8am and 8pm. The easiest place to access the water playground is from Vincent Street. There is 2 and 3 hour street parking available on Vincent Street, Throssell Street and Glendower.
[starbox id]
…MORE IDEAS ON WHAT TO DO IN PERTH
Location
No Records Found
Sorry, no records were found. Please adjust your search criteria and try again.
Google Map Not Loaded
Sorry, unable to load Google Maps API.
Member Reviews