Forrest Place Perth Water Labyrinth – no longer can you venture into the City of Perth to do a spot of shopping with the kids in tow and expect them to stay dry. In the centre of Forrest Place you will find the water Labyrinth Fountain and it's fabulous fun!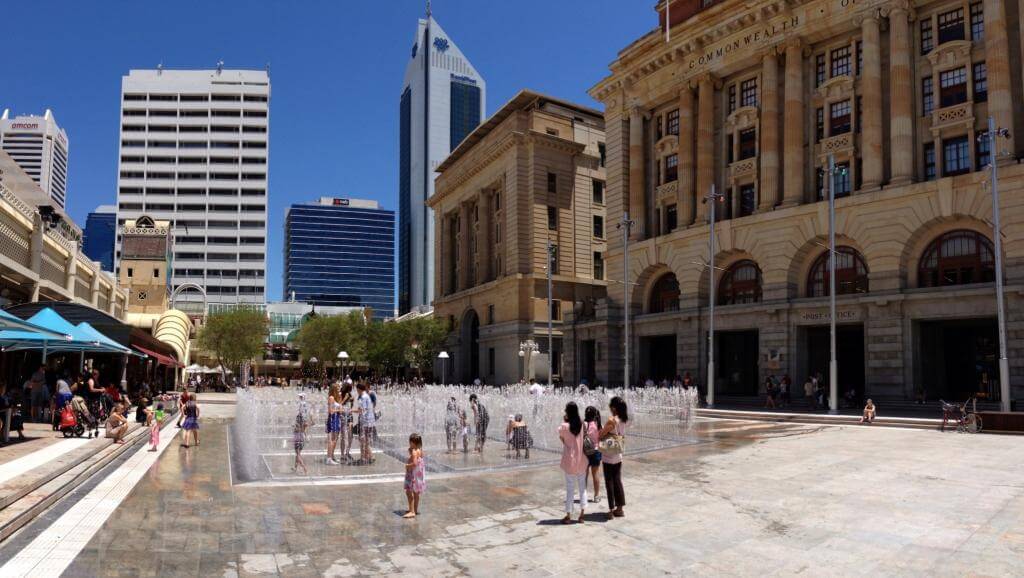 The $1.3 million water sculpture at Forrest place is the work of Danish artist Jeppe Hein. This interactive, family-friendly attraction features jets of water that shoot into the air to create nine "rooms".  The fountain uses recycled storm water which goes through sand filters and is chlorinated to swimming pool standards – so it's safe to drink if any gets accidentally swallowed!  The water feature is in operation daily until 10pm each evening and is lit up at night time.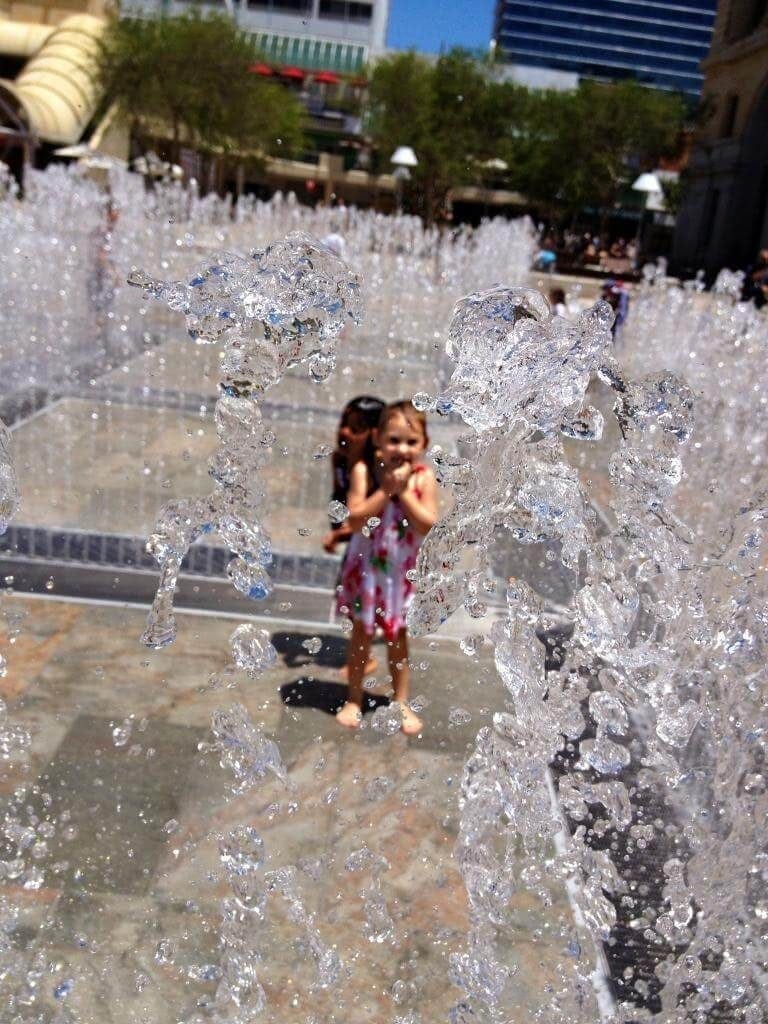 It is possible to pay a visit to the fountain without getting wet; you just need to time your crossing over the jets as you enter each "room".  Miss Almost Two did find the fountain a little bit overwhelming, especially when she crossed into a room and then found she couldn't get out again as the wall of water had returned.  She was happier if accompanied her which I was able to do without getting wet.

There was no chance of Miss 4 staying dry! She got immense enjoyment running from "room" to "room" attempting to dodge the water jets.  Be warned, you will find it difficult to extract your children when it is time to leave. They can hide away in one of the "rooms" and the only way to get them out is to get in there yourself!

The floor of the Forrest Place fountain is granite and it can get a little slippy particularly if the children are running around. Miss 4 took a tumble a couple of times but it didn't seem to bother her but I did see one child have quite a hard fall.
Along one side of the water fountain is an area of shaded picnic tables allowing parents to keep a watchful eye on their children whilst enjoying a coffee from one of the nearby concessions.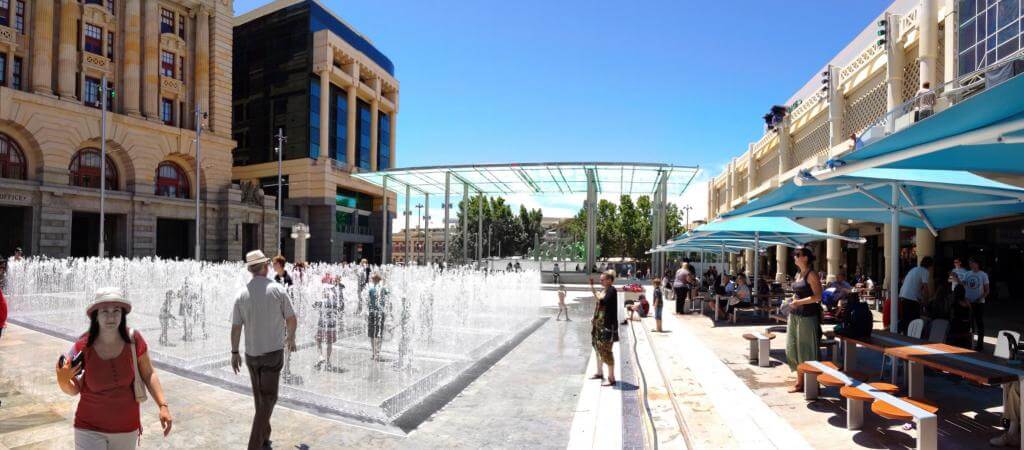 I did take along a spare change of clothes but found that we did not need them. Even though Miss 4 was soaked to the skin it was such a warm day that she dried off in no time. I would recommend coming prepared though particularly if you are visiting the Forrest Place Water fountain towards the end of the day.
[starbox id]
Location
No Records Found
Sorry, no records were found. Please adjust your search criteria and try again.
Google Map Not Loaded
Sorry, unable to load Google Maps API.
Member Reviews