17814, Candlewood Boulevard, Currambine
Tucked away in a suburban area of Joondalup (not far from the Candlewood Shopping Centre) is Windermere Park. The little gem of a park has enough play equipment to keep kids busy for a while! The playground is small, but a lot is packed into it, with traditional play and a little nature play too. The main sand-fall playground is shaded in the late afternoon by mature trees and found close to the club rooms.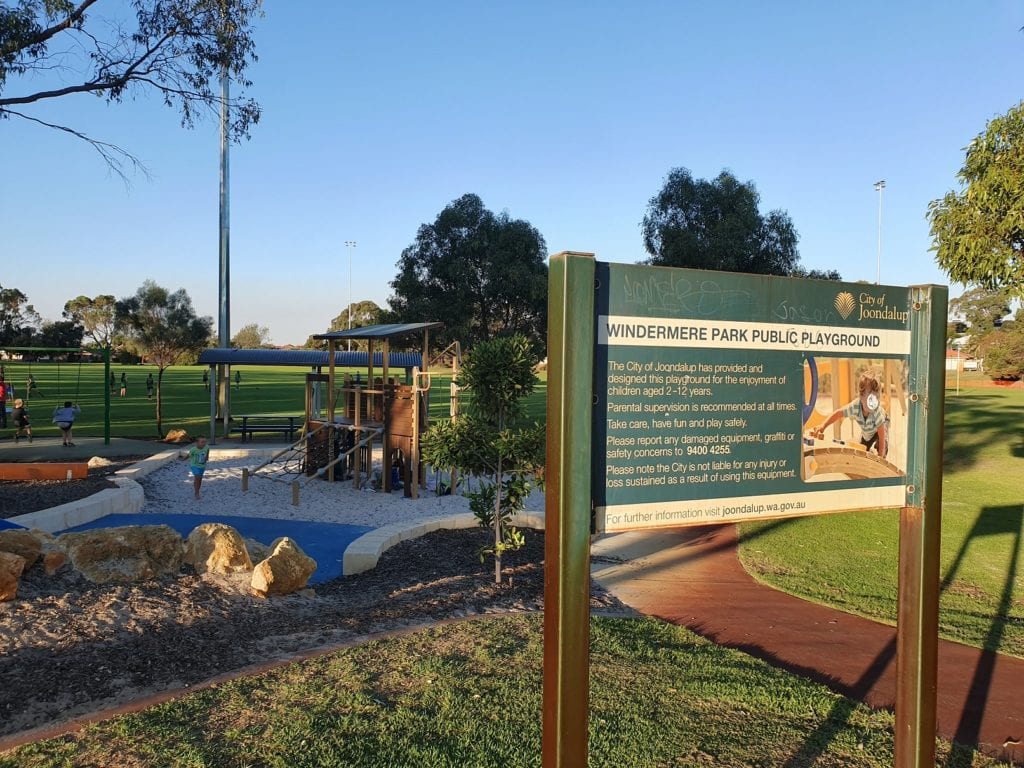 This fort-like play structure is fantastic for kindy/primary school aged children, as there are lots of things to climb on.
There's a steering wheel, ladder, climbing wall, climbing ropes, and a fireman's pole.
There's also a set of swings. One regular swing and a swing for a baby/toddler.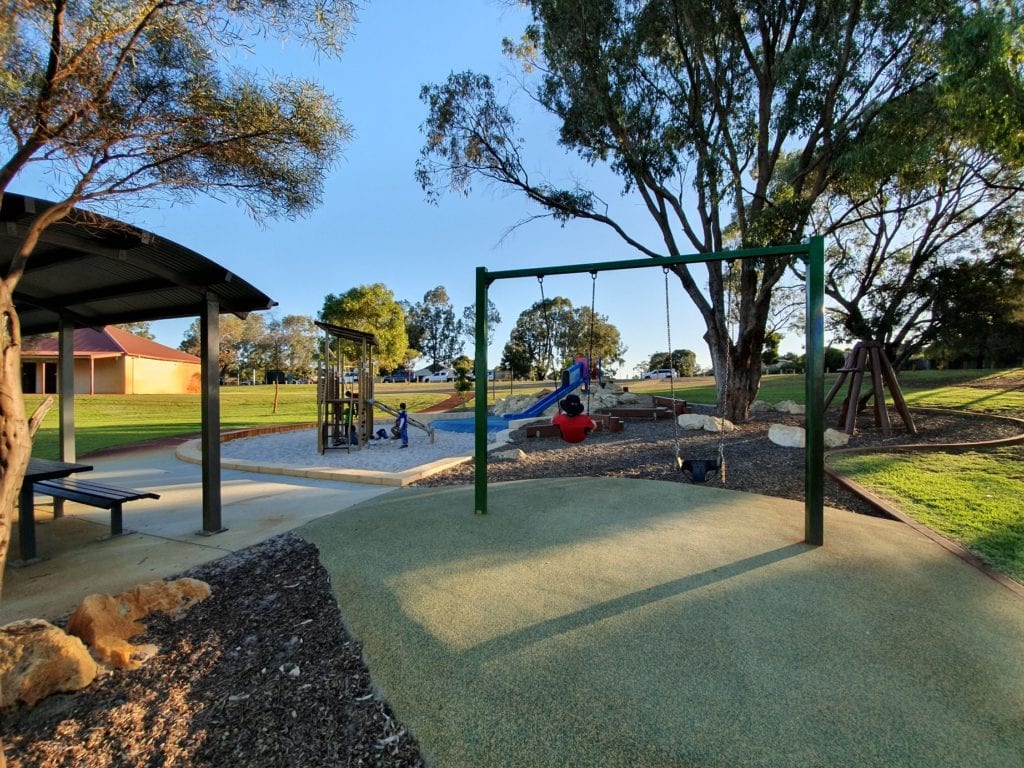 The wood-chipped nature play area features balancing logs, stepping logs and a wigwam shaped structure, which I guess could be used for making a cubby? Lots of large boulders are also handy for climbing over and kids will love the big blue slide too.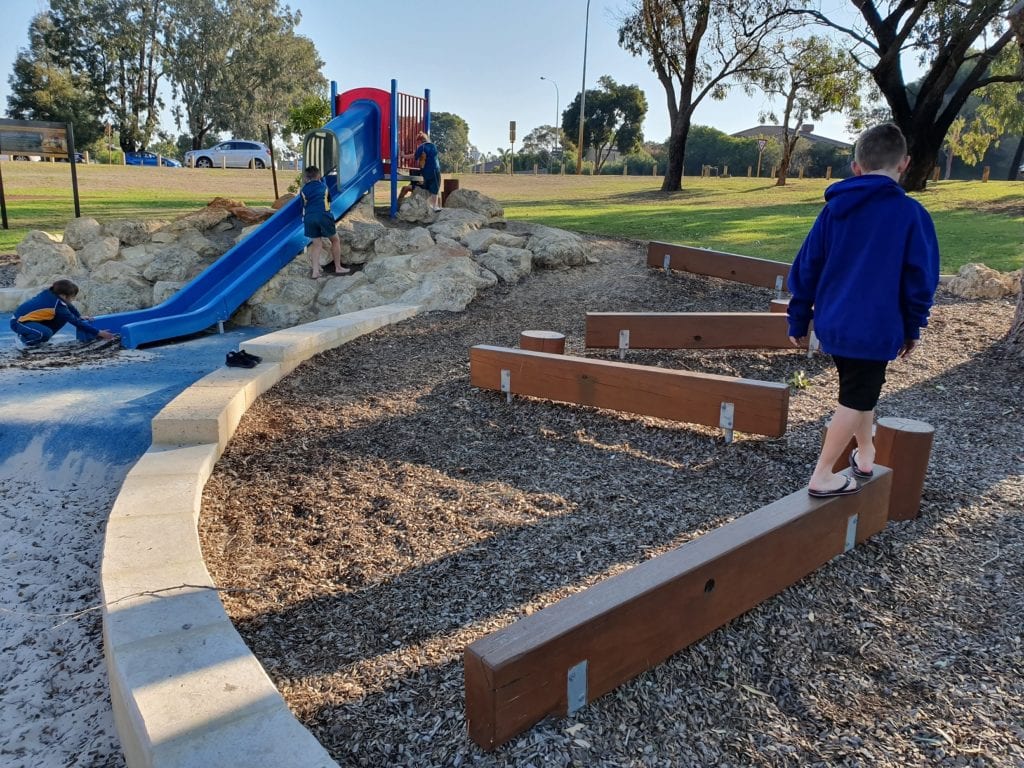 There is a sheltered seating area next to the playground. Toilets are found at the club rooms, but they are not open at all times. You'll also find a basketball half-court. Little Chef enjoyed this a lot!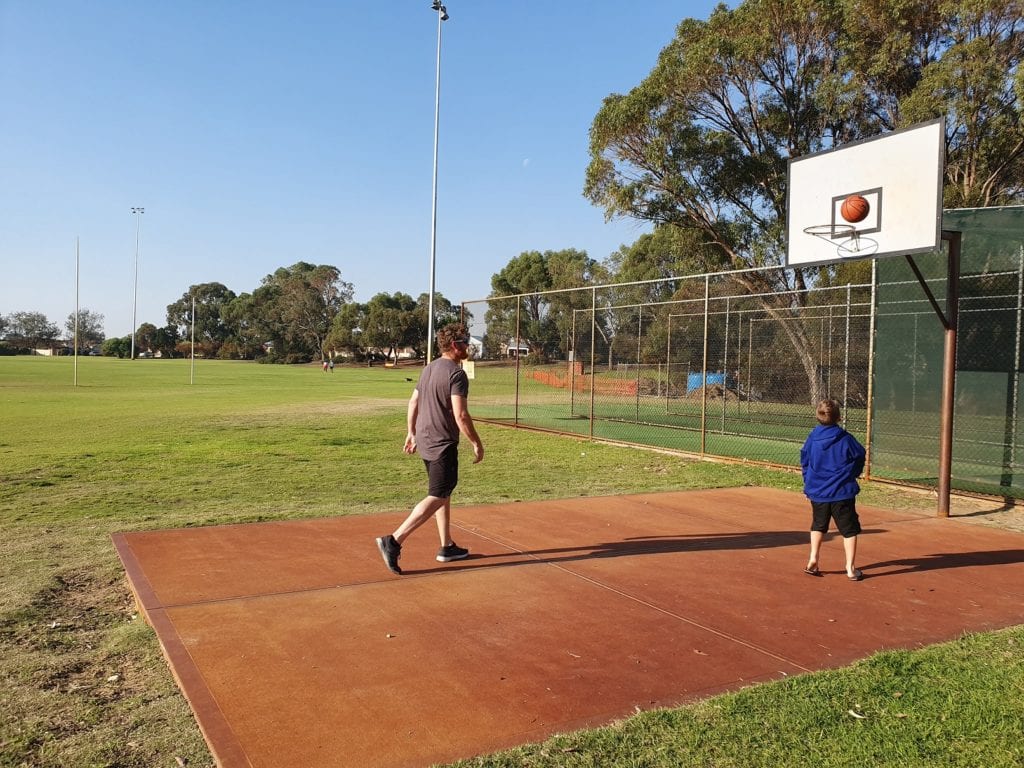 Dogs are allowed in the park, as long as they're on a leash. I took our pup for a couple of laps of the oval, while the boys were playing basketball.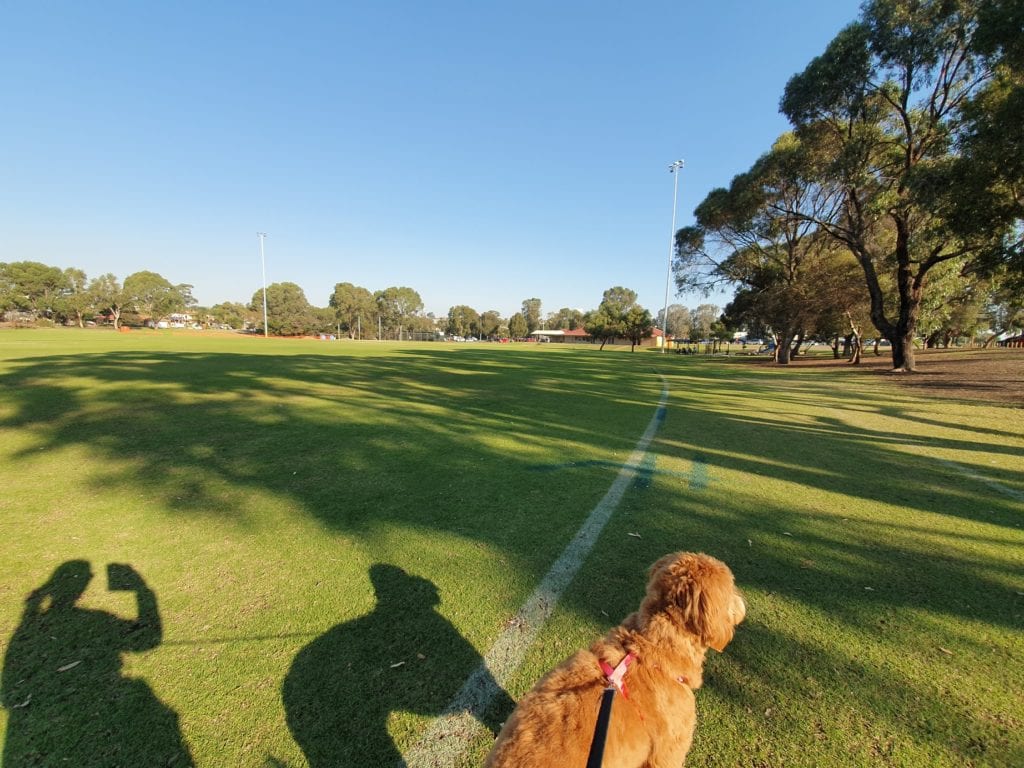 There is a very large grassed oval area, with heaps of space to run around, fly a kite or kick a footy.
Windermere Park is a brilliant park for a play without the crowds.
Windermere Park is found at the north end of Candlewood Boulevard, Joondalup.
Location
No Records Found
Sorry, no records were found. Please adjust your search criteria and try again.
Google Map Not Loaded
Sorry, unable to load Google Maps API.
Member Reviews