We love this little park. Situated in the new Vertex Estate in Yanchep lies a small but great park for young ones.
There is a large wooden climbing frame featuring different options to get to the top including a rock wall, wooden steps, ropes and more. There is a fireman's pole at the top and the kids had a ball climbing the structure. It is a sand based park so Mr 3 loved sitting in the shade under the structure digging.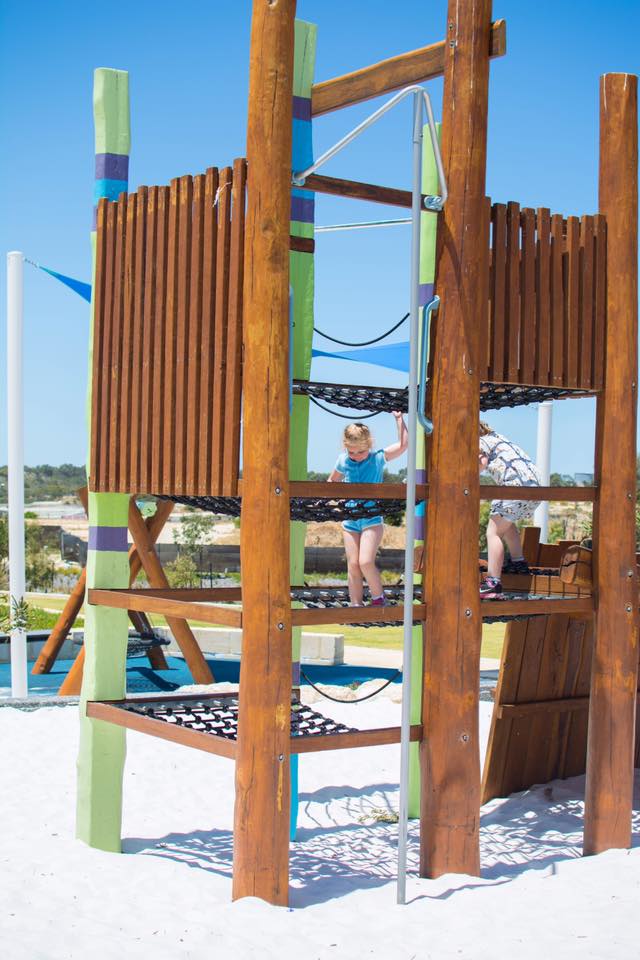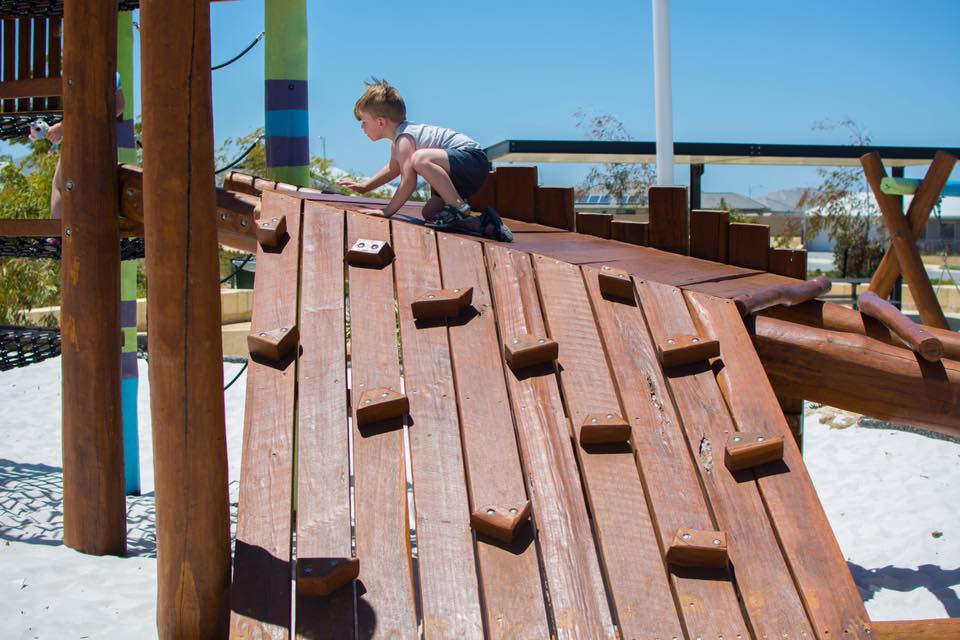 There is also a double slide, a nest swing, wooden stepping logs, and even drums!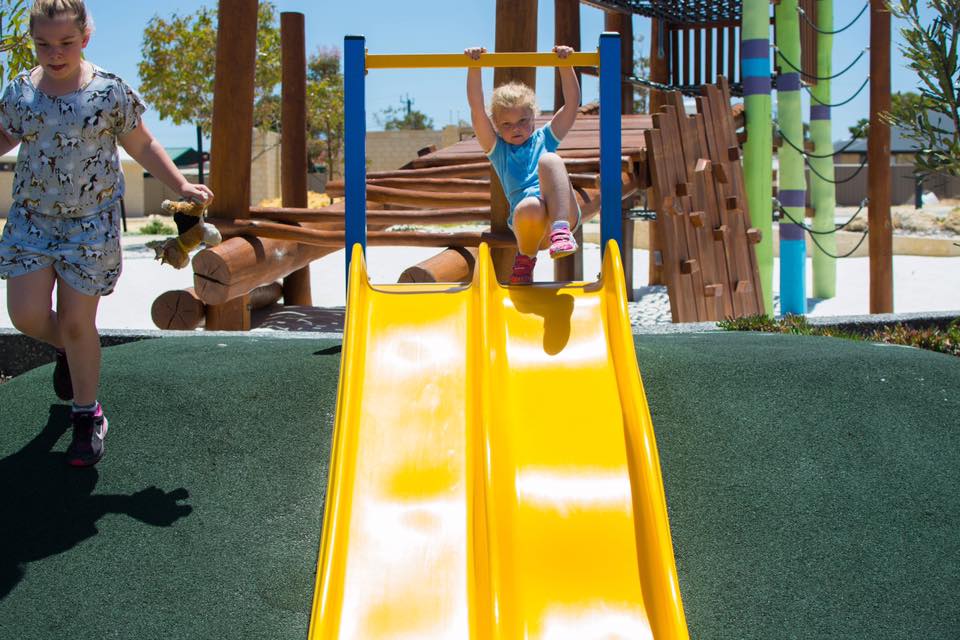 There is 2 undercover benches and tables plus other benches around the perimeter. There's a large grass area perfect for a picnic but sadly no toilets or BBQs.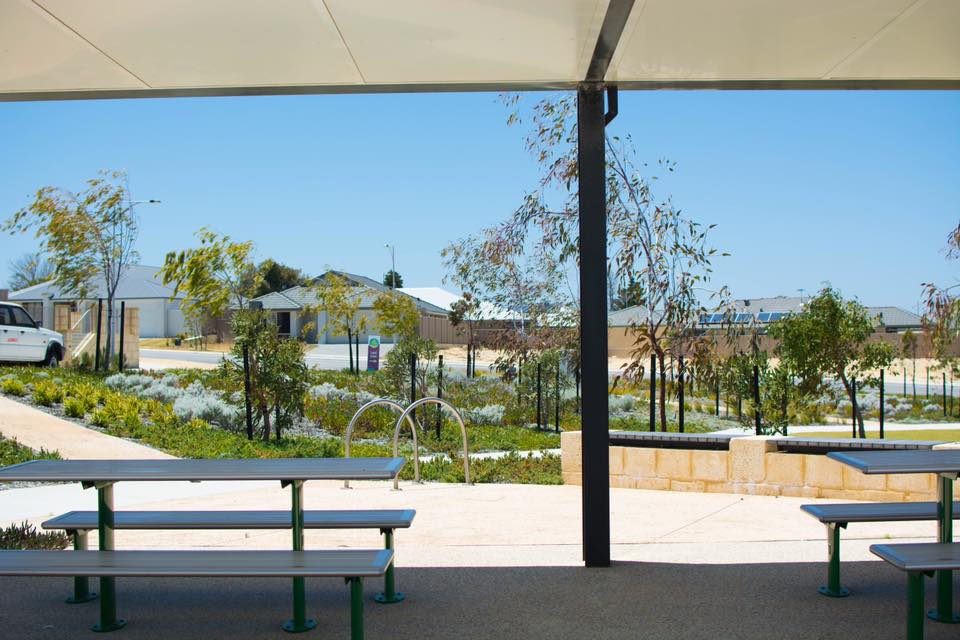 Vertex Park
Situated on Ariane View, Yanchep.
Location
No Records Found
Sorry, no records were found. Please adjust your search criteria and try again.
Google Map Not Loaded
Sorry, unable to load Google Maps API.
Member Reviews