This has to be one of the best nature playgrounds we've been to in the local area The Edge Playground in Baldivis is beautiful!
It's a unique and contemporary space that lots of additional features including a maze, hopscotch and cool street art incorporated into the area by Perth street artist Stormie Mills.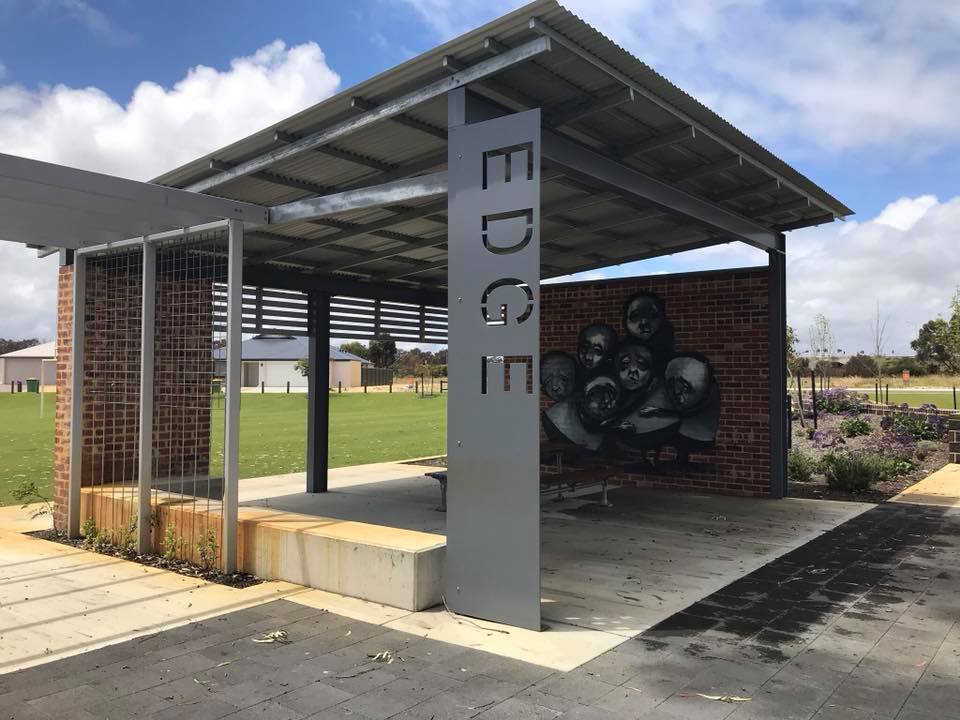 The fort is the main focal point when you arrive in the park made from natural timbers shaded by a large Tuart tree. The fort has log steps and a ladder leading up to a platform with a chainlink bridge going up to the top of the forte. At the top, there is a talking tube that is connected to another one over by the natural climbing log and slide.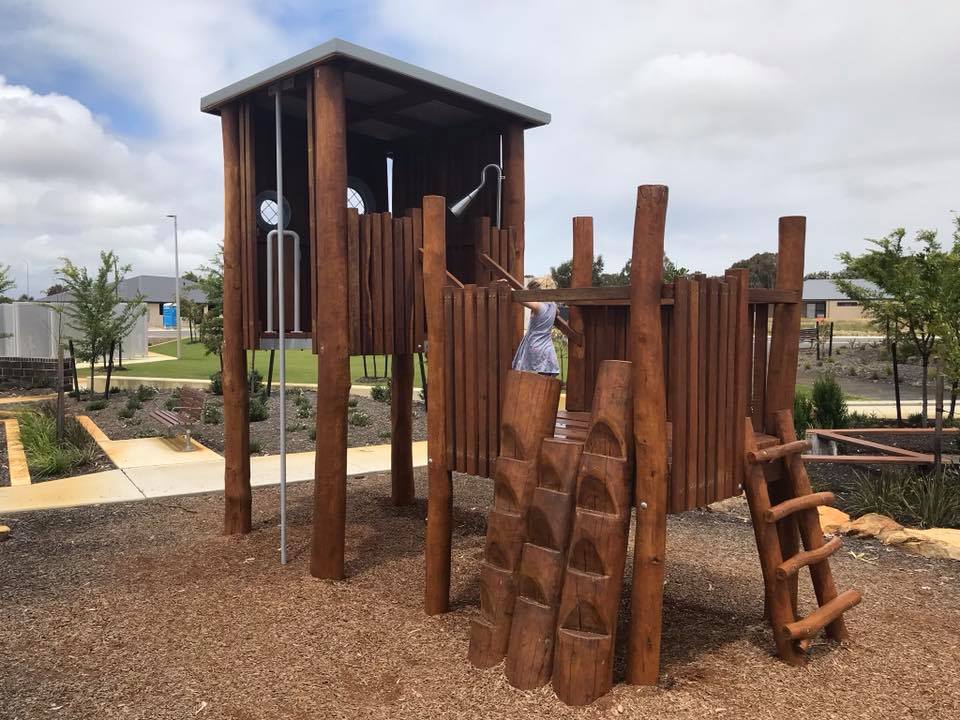 The play equipment is all wooden and each section is seamlessly linked together by the clever landscaping using native plants and incorporates lots of log steps at different heights and balance beams throughout the park.
The fort area leads into a shaded seating area which, leads onto a large nest swing. There is also a swing for younger children with a safety harness.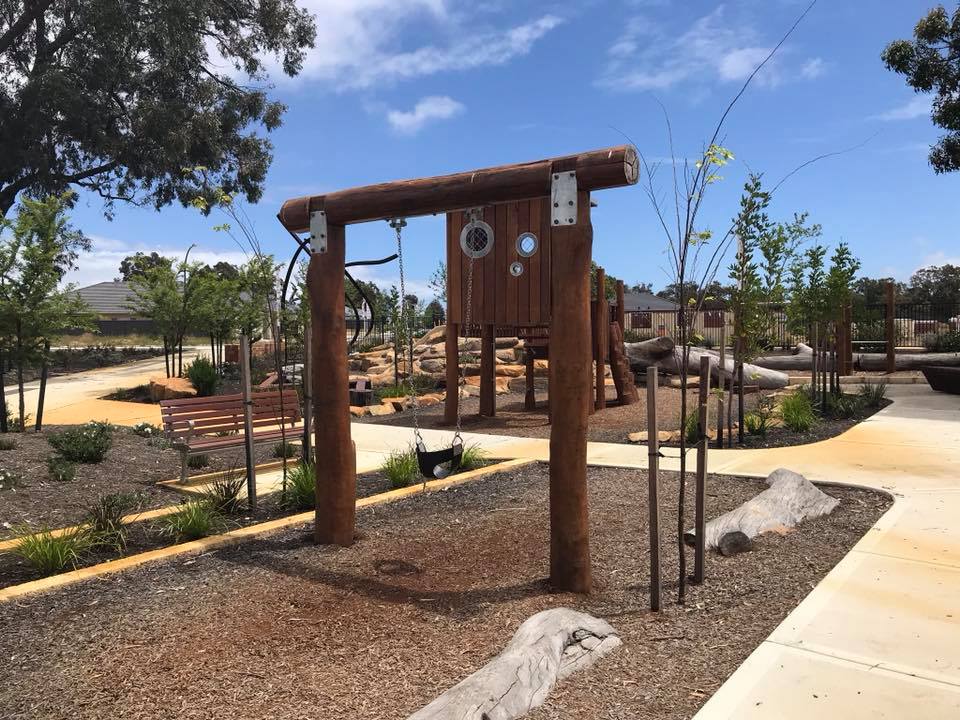 There are monkey bars and wooden stepping poles again all made from natural timbers which have various textures and uneven surfaces all great for explorative play and balance.
Here, there is also a large musical tube instrument with two flat beaters, great for inspiring some toe tapping beats while out and about!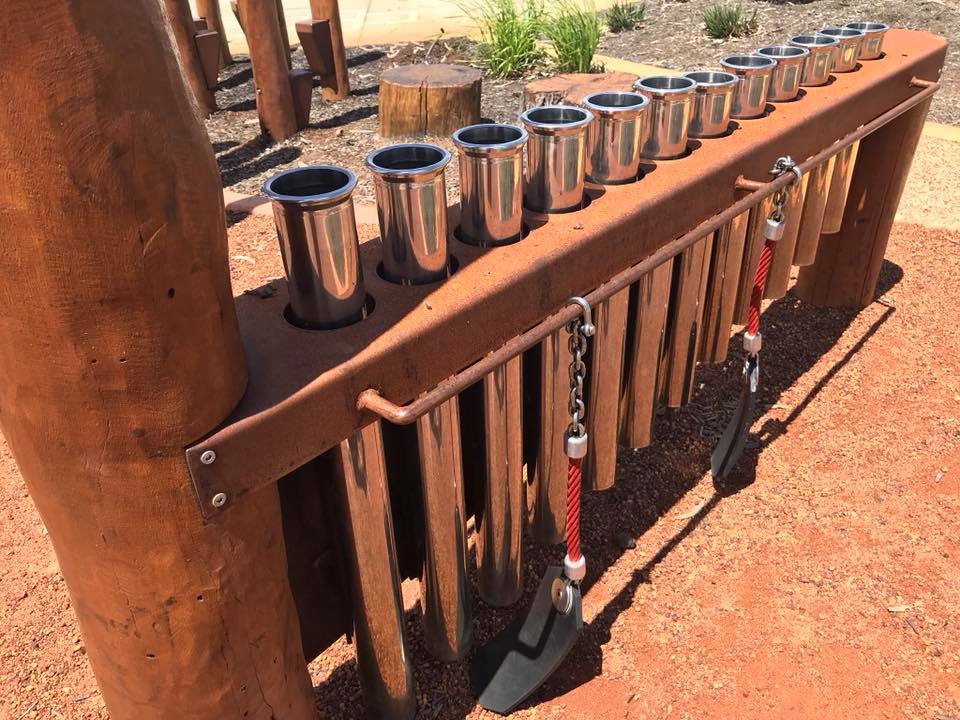 In the large sand area there is plenty of room for digging and free play as well as an excellent table with a pulley system and a shoot for moving the sand up and down. My three year old loved this area the best spending ages carefully climbing up and down the structure filling the tyre up with sand, pulling it up and unloading it then, pushing down through the shoot! There is also a bench at the table creating a sand kitchen at the side, it was certainly the most popular area for us and great to see the kids working together and using the sand in so many different ways.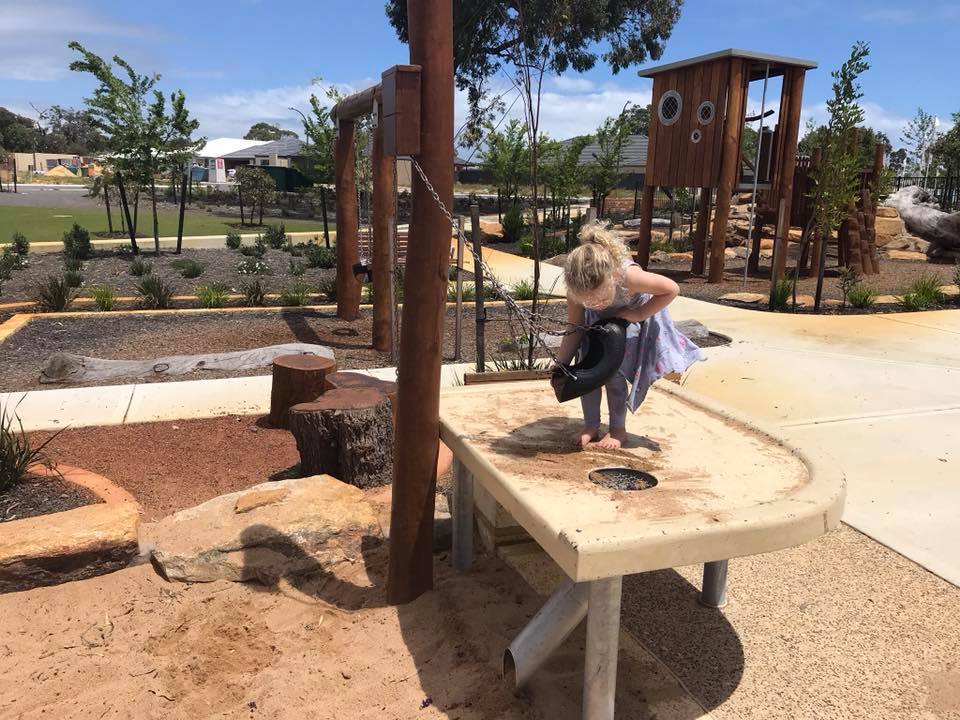 There is a great variety of activities suitable for all ages at The Edge Playground and with the additional skating area, maze, hopscotch grid and large oval situated next to the play park it works on so many levels.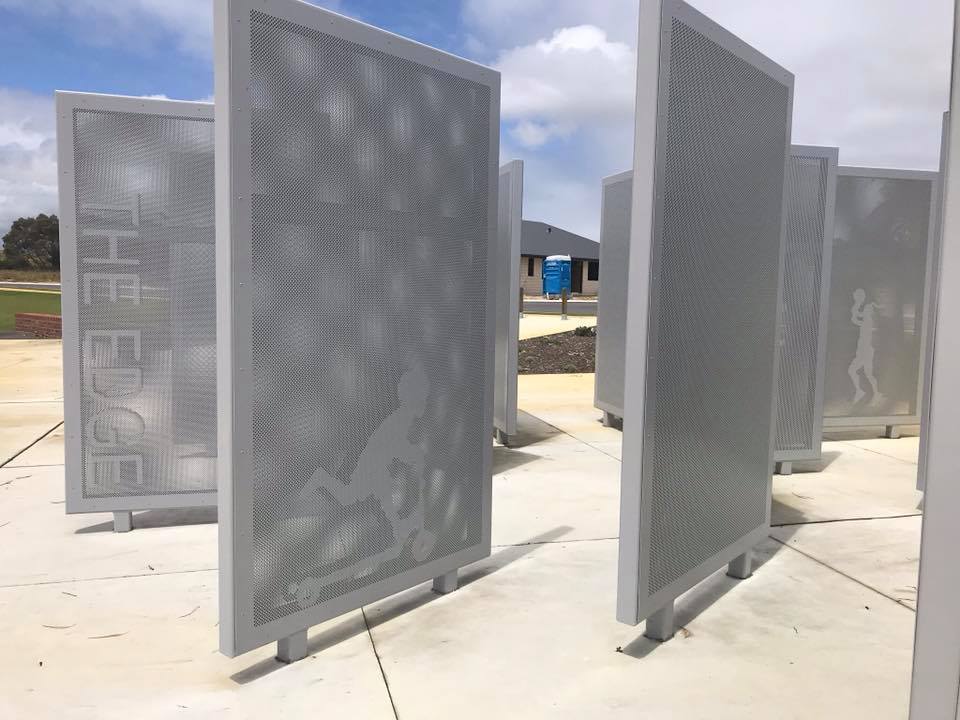 It's a relaxing spot perfect for a play and morning tea or use one of the BBQs at the weekend, sit under the covered seating area and enjoy the street art or find shade under the Tuart trees on a hot afternoon.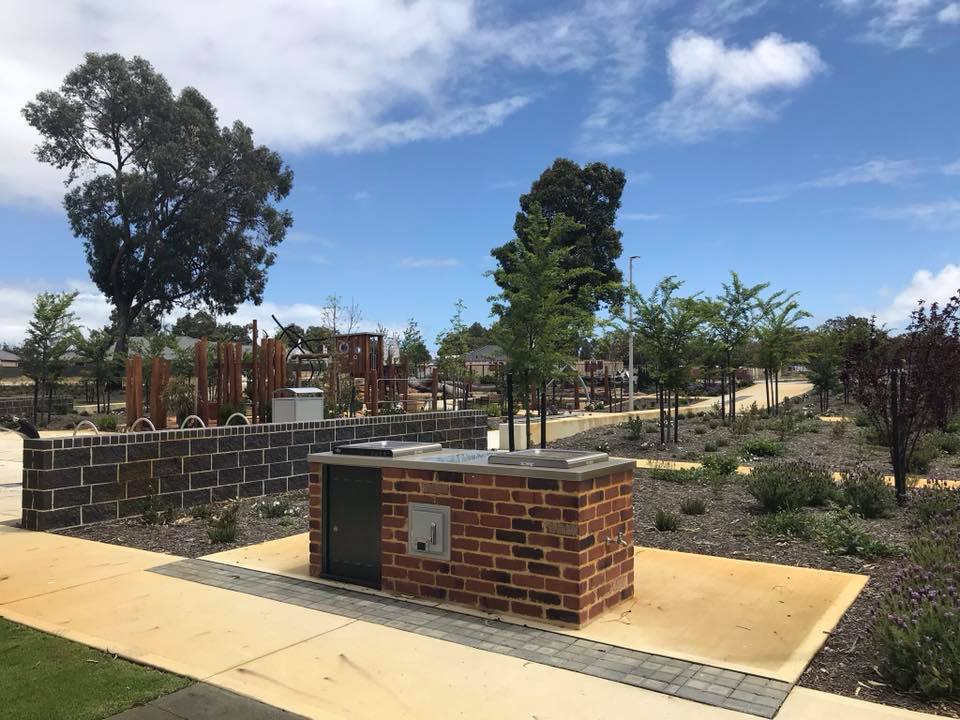 The development is not completed yet and both times we've been to the play park we've been lucky enough to have the whole area to ourselves…but it's too good not to share with you!
The play park is two minutes drive from Baldivis shopping centre where you can pick up coffee and use the toilets or parents room as there are no facilities by the park. There is however, plenty of parking spots around the park.
The Edge Playground
Beaufortia Crescent, Baldivis
Find more playgrounds in Perth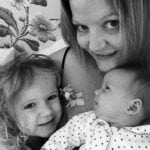 Wendy loves nothing more than being out and about discovering the local area with her two beautiful girls. As part of a defence family, Wendy understands the huge importance of family time and a great support network, she is passionate about meeting new people, coffee, exploring new places and, of course, Buggybuddys!
…MORE GREAT IDEAS FOR THINGS TO DO IN PERTH
Location
No Records Found
Sorry, no records were found. Please adjust your search criteria and try again.
Google Map Not Loaded
Sorry, unable to load Google Maps API.
Member Reviews