Sunset Hill Park is a fantastic new play area in Golden Bay estate, with views of the Indian Ocean, BBQ areas, sheltered picnic tables,  a flying fox and nature play. It has lots to offer all the family.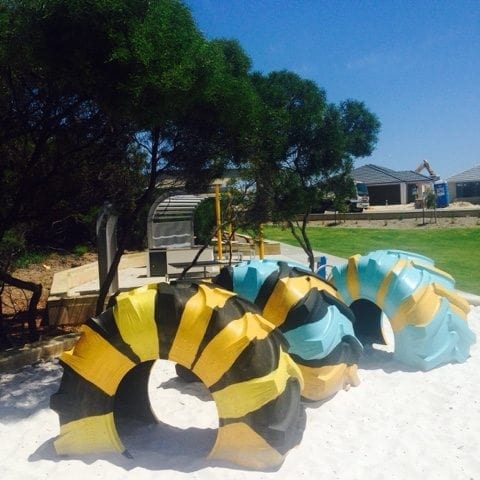 Instantly you will see the dual flying fox that runs across the front of the play park generating much excitement for older children and parents! There are two styles of flying fox one with a secure harness and one with a small seat. They run on separate cables and can be used at the same time or individually. 
Sunset Hill Park has a sense of adventure and the different aspects of the park unfold as you explore. Next to they flying fox area is a large slide complete with cubby house and various talking tubes and wooden apparatus to climb through and balance on.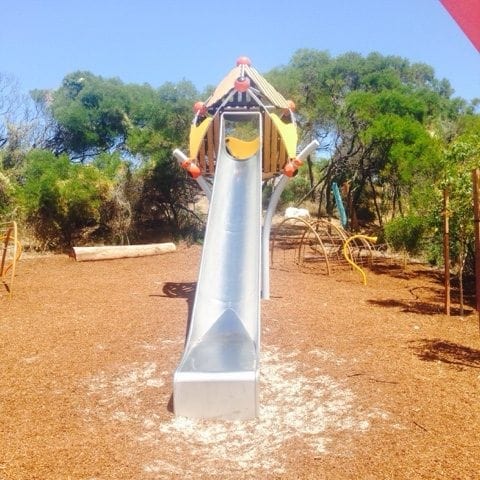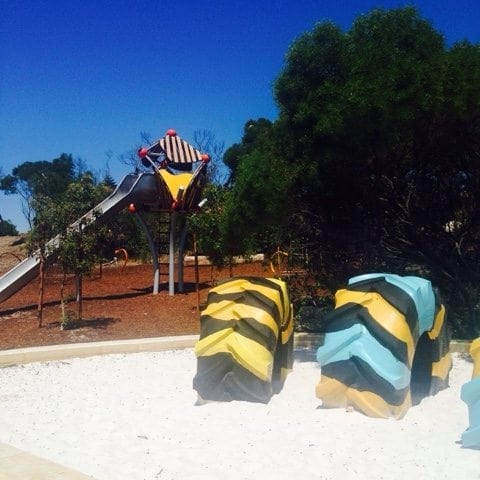 Behind the slide unfolds a fabulous area with a rope bridge for balancing and a rope climbing frame all set in a natural hideaway.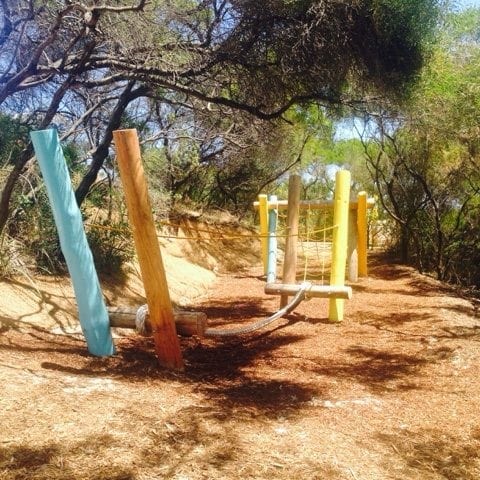 There are two areas for lunch. One situated along side the play park, this has sheltered picnic tables, a water fountain and BBQ's from here you can see most of the play area.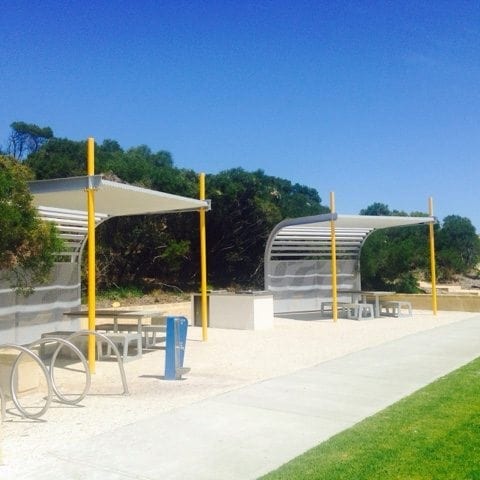 Or you can go up to the ocean look out and enjoy stunning views looking over Golden Bay out to the ocean. It is well worth a visit and has picnic tables and stools making it the perfect spot for lunch. 
Currently, there are no shops or facilities, however, Secret Harbour shopping Centre is situated nearby for coffee and toilets.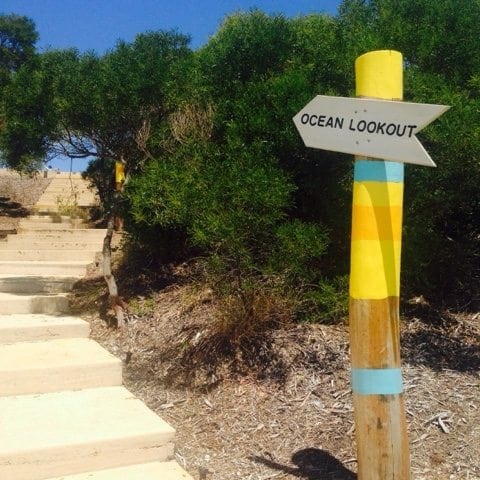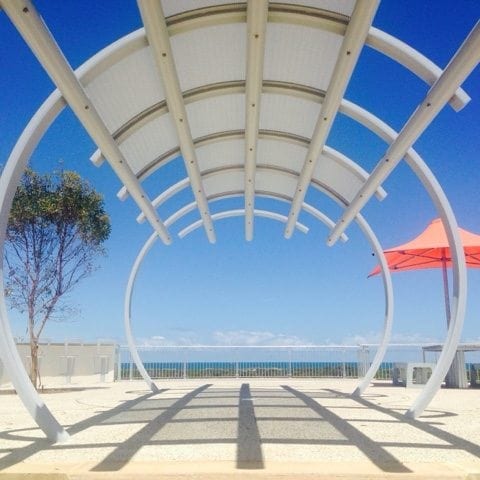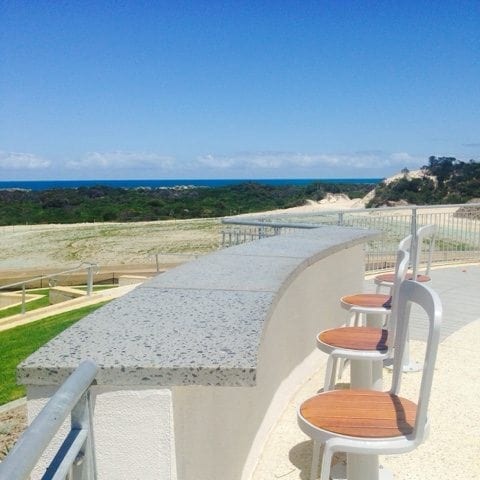 There is also a grassed area alongside the look out providing a good place to have a run around or lunch. 
Back down at the play area there is a sandy area with brightly coloured giant tyres for climbing on, alongside a sand bucket which can be filled. 
The birds nest swing completes this area which is suitable for younger children and provides a good balance.
There is still a lot of development going on in this area but don't be put off as Sunset Hill Park is a great family-friendly space and the views are well worth a visit.
Find more playgrounds in Perth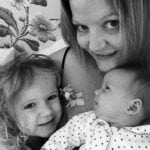 Wendy loves nothing more than being out and about discovering the local area with her two beautiful girls. As part of a defence family, Wendy understands the huge importance of family time and a great support network, she is passionate about meeting new people, coffee, exploring new places and, of course, Buggybuddys!
Location
No Records Found
Sorry, no records were found. Please adjust your search criteria and try again.
Google Map Not Loaded
Sorry, unable to load Google Maps API.
Member Reviews