Since opening in mid 2016 Shepherds Bush Park in Kingsley has been a popular place for kids to take their bikes and scooters, now the popular playground also includes a pump and jump bike trail.
The BMX/Mountain bike track includes colour coded tracks suitable for beginner, intermediate and advanced riders. The beginner's track is great for younger ones who are confident bike riders.

The intermediate and advanced tracks are very popular with teens, the jumps and tricks are pretty impressive to watch. Although the beginner track is separate riders from the intermediate and advanced tracks go through the beginners track to get back to the start, so younger children need to be careful and keep their eyes peeled!
Another attraction at Shepherds Bush Park is the mini track of winding roads complete with road signs, pedestrian crossings and a parking area for scooters and bikes. The gorgeous setup will make adults wish they were kids again, and the joy on your kids' faces will be worth multiple visits to this fabulous playground.
The track is built on mostly level ground so that little legs can easily negotiate it on their chosen form of transport. There are virtually no blind spots, which helps the kids to avoid crashing into one another. If everyone follows the direction arrows painted on the roads, as well as all the cute road signs, then it's smooth travelling. Although when it gets really busy the small kids can get overwhelmed as the big kids overtake them.
An added drawcard is the petrol pump that allows for some fun role-playing.
There are some nature based touches dotted alongside the roads such as logs to sit on, step on and climb on. The road system incorporates a magnificent old tree that will no doubt provide some decent shade in the summer months.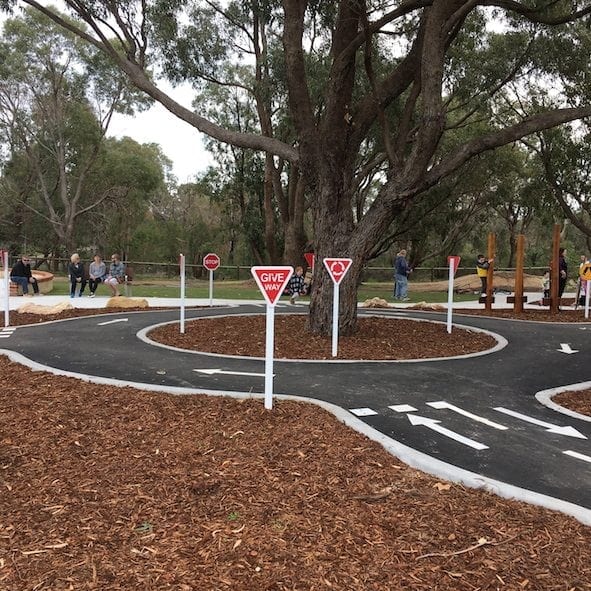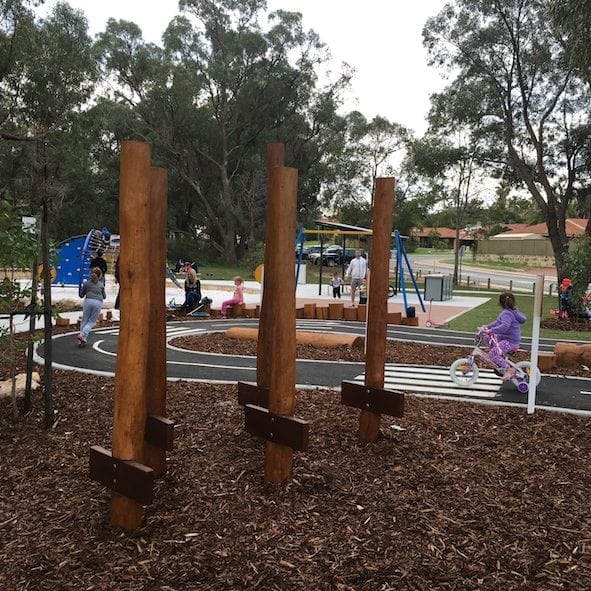 Other play equipment at Shepherds Bush Park includes:
A swing set with a baby seat as well as a normal seat.
A climbing arch with elaborate webs of rope to climb in and out of.  This is placed in the middle of a big sand pit that provides another play opportunity – you could bring along some sand play toys for your little one.
A slide with a climbing net as the only way to reach the top. Unfortunately, this means that smaller kids will need help – they can be lifted up by an adult to sit at the top.
Several benches and low walls provide decent seating for supervising parents, and there is also plenty of freshly laid grass for spreading a picnic blanket and relaxing or kicking a ball.
There is one gas bbq with two hot plates, and one picnic shelter with a bench table. There are two bins. No toilets.
Another thoughtful addition is an area for parking adult bicycles if you rode to the park with your kids. There is a handy water fountain complete with dog water bowl located here too.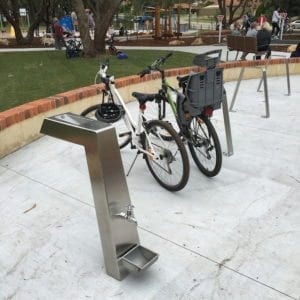 Please note that supervision of small kids is recommended at this park, especially for those that are inclined to run off, as there is a road nearby. The riding track is set back from the road and there is a grassy incline down to the road but no fence – only intermittent small poles, then a footpath, then the road.
There is also a pedestrian overpass that is fenced and has a steep rocky side. The entrance to it is not gated.
Parking is on the street verge with a short walk to the entrance of the park.
Tip from a local mum – you can buy great takeaway coffee at Passione Gourmet Deli in Kingsley Shopping Centre which is one road over. There is also a Dome café located there that is a good family friendly spot.
Location of Shepherds Bush Park: Barridale Drive, near the pedestrian overpass and just pass Dalton Crescent heading south.
Find more playgrounds in Perth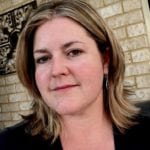 Georgia Millad is a busy mum of two gorgeous girls. She contributes reviews of kid-friendly places and events around Perth, and has a mild obsession with grammar rules and spelling. Georgia has recently qualified as an EA, expanding on her mum skills to support kids in the classroom.
Location
No Records Found
Sorry, no records were found. Please adjust your search criteria and try again.
Google Map Not Loaded
Sorry, unable to load Google Maps API.
Member Reviews