A little off the beaten track is a neighbourhood gem – Robin Reserve in Sorrento. There's lots of fun to be had at this bright and vibrant playground including lots of traditional equipment, sand play and so much space to run and play a game of footy. There's a stack of shaded parking, opposite the oval. From here it's a short one minute walk to the playground around the corner. Take a scooter along for kids to ride on the pavement.
The metal play equipment is partly shaded by trees and built on a mix of sand and soft fall base. The larger play structure is aimed at primary school aged children, with loads of rope climbing obstacles. There's nets to climb over, across and through, as well as monkey bars, a fireman's pole, and slide.
There's a see saw too – much more fun with someone on the other side!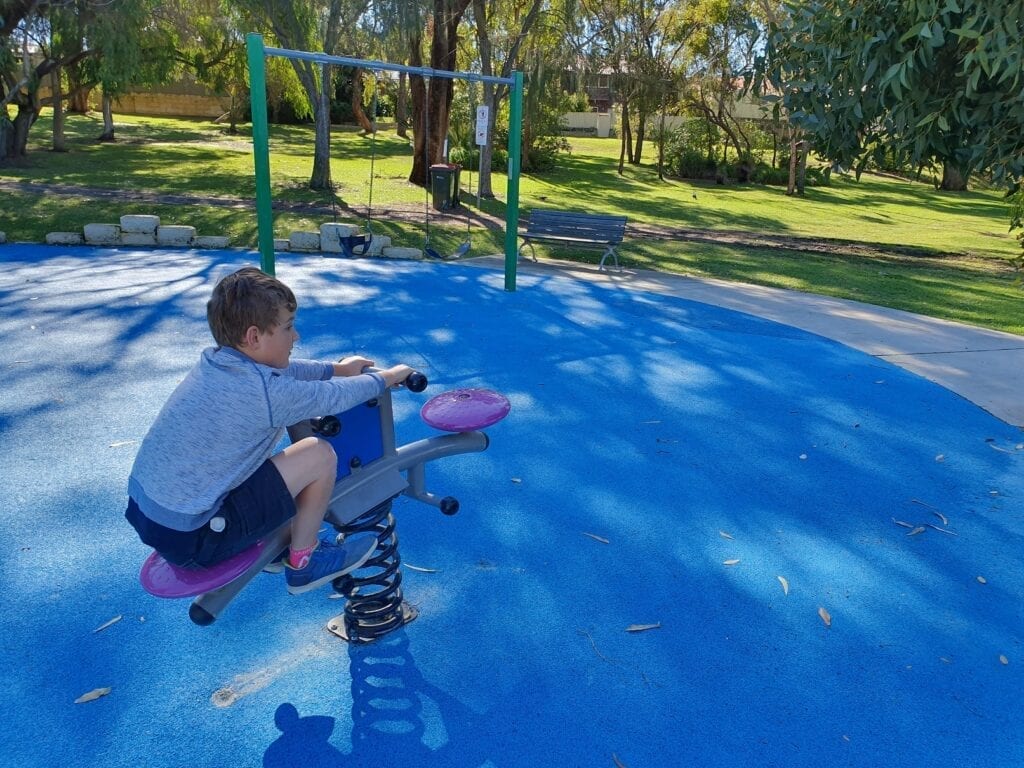 For toddlers and kindy aged kids, there's a smaller play structure in the sandpit area. This purple playground will suit little ones, as the play equipment is much lower to the ground and includes a small slide, as well as tunnel, clock and colourful balls to slide.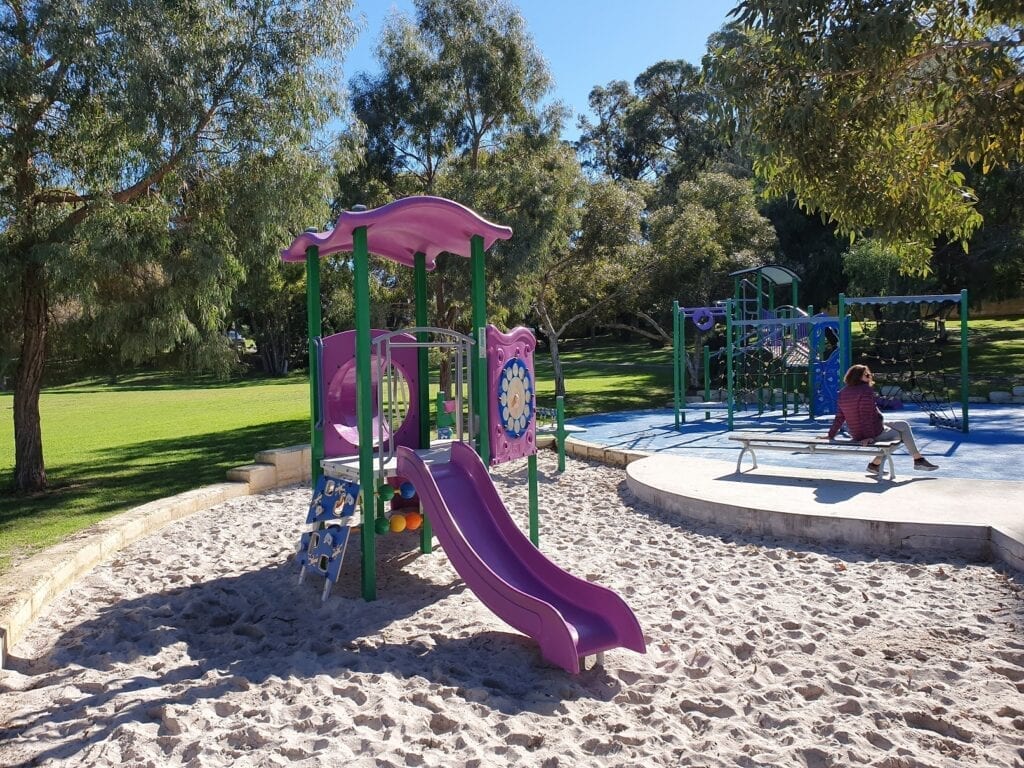 The sand play equipment is lots of fun. Here there's a colourful contraption that kids can scoop sand into, making the wheel spin around. There's even a little step for shorties!
A low sand table will give toddlers plenty of sand-play fun too.
And there's a regular swing set, complete with toddler/baby seat.
Whatever your preferred sport, be sure to take along an AFL, Soccer or rugby ball to Robin Reserve! There's AFL goals, and the grassed oval space is huge. The park is also an off-lead dog area. If you'd like to take your furry friends along for a play, note that dogs are not permitted within the playground area. We also spied some cricket nets and a sandpit beyond those.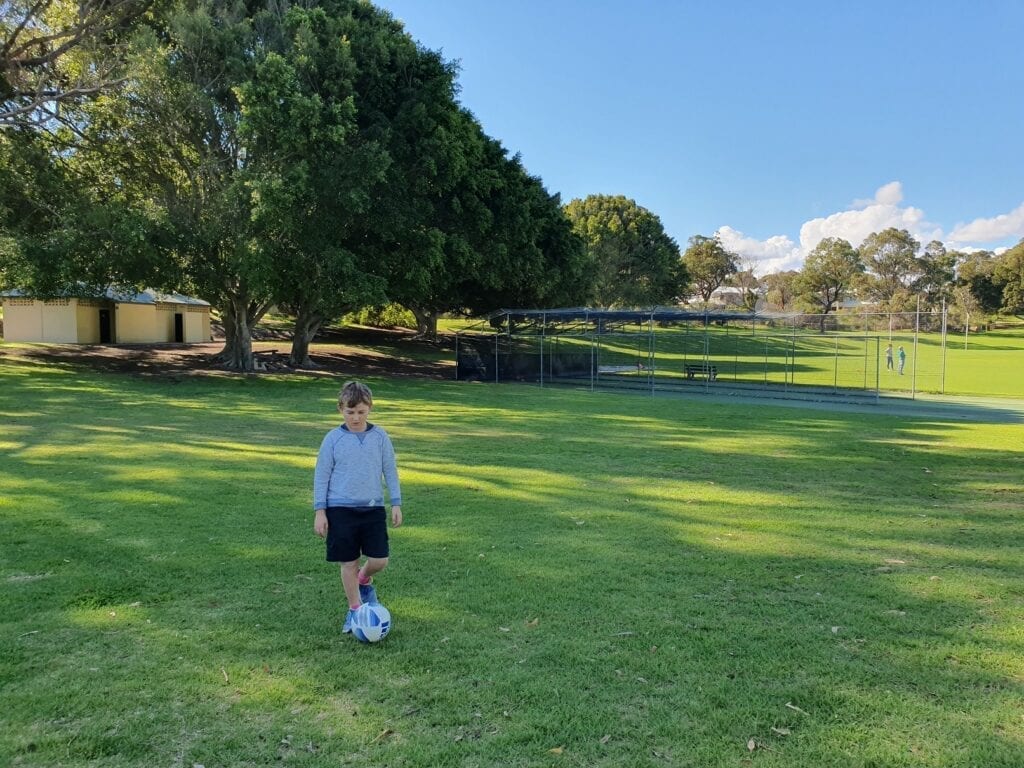 Facilities include a water fountain (for humans and dogs), as well as benches for parents to sit and watch the kids. There are public toilets on site too.
If you're after some morning tea, brunch or lunch – or a takeaway coffee to take to the park – check out Village Coffee in Marmion. The cute café has a kid's play corner and is less than 5 minutes' drive from Robin Reserve. Robin Reserve is recommended for children aged 2 years old to teen. It's a great playground in the northern suburbs for a play on the playground or some active ball sports.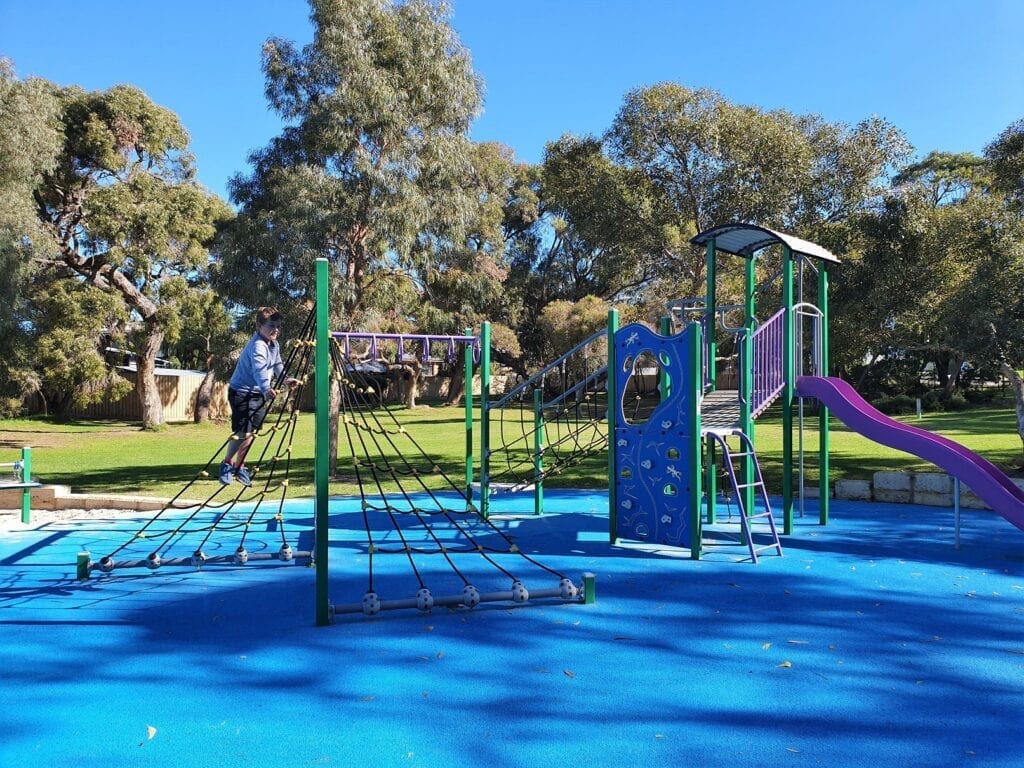 Find Robin Reserve on Parnell Ave, Sorrento.
Find more playgrounds in Perth here.
Location
No Records Found
Sorry, no records were found. Please adjust your search criteria and try again.
Google Map Not Loaded
Sorry, unable to load Google Maps API.
Member Reviews