There is a new and exciting Pirate Playground has opened at Rockingham foreshore. The wooden Pirate Ship is situated at the far end of foreshore and is a very welcome addition! 
The pirate ship is set amongst trees and has views out to the ocean, a great location to get children's imagination and play going.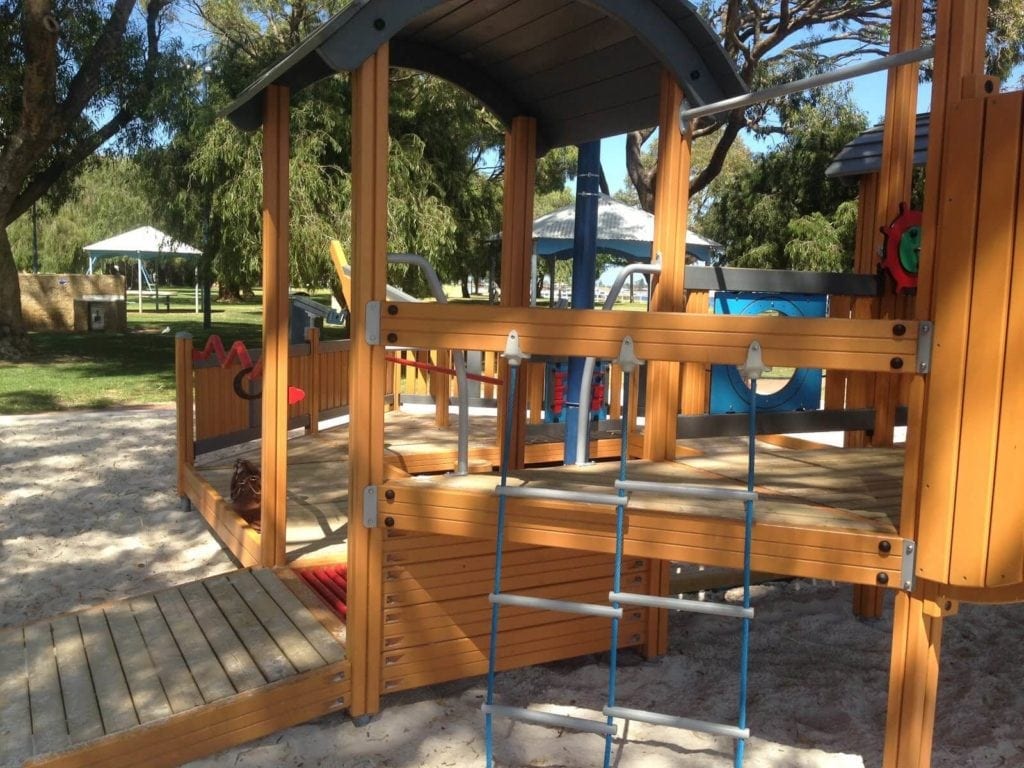 There are two picnic tables and benches and there is plenty of shade under the trees surrounding the pirate ship.
There is so much to explore inside the main structure. It is split into two sections a lower and upper deck. You can walk all around the inside of the ship and climb up into the upper deck from both inside and outside. 
Inside it is all about balance, there are you will find a wooden balancing beam, tree stumps at different levels and a rope bridge that you can balance on to get to the other side.
The ship uses lots of different materials to climb up, balance on and slide down providing great sensory play. Around the outside of the ship there is a modern sprung see-saw and four spring animals continuing the nautical theme. 
There is a small car park situated next to the pirate playground and parking all along the foreshore, with plenty of eateries, the beach, other traditional play areas and now with this fantastic Pirate addition you can really have a great day out with the family along the foreshore. 
The pirate playground is situated at the end of Bell Park, Rockingham Beach Road, Rockingham, 6168. There are shaded picnic tables and toilet facilities.
Find more playgrounds in Perth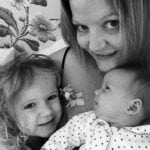 Wendy loves nothing more than being out and about discovering the local area with her two beautiful girls. As part of a defence family, Wendy understands the huge importance of family time and a great support network, she is passionate about meeting new people, coffee, exploring new places and, of course, Buggybuddys!
Location
No Records Found
Sorry, no records were found. Please adjust your search criteria and try again.
Google Map Not Loaded
Sorry, unable to load Google Maps API.
Member Reviews