Piney Lakes Reserve Sensory Play Park in Winthrop is located on Murdoch Drive just off Leach Highway. Originally built in 2000, park upgrades including the installation of new accessible play items, sand and water play area, a renewed swing area and central picnic area have just been completed (June 2017).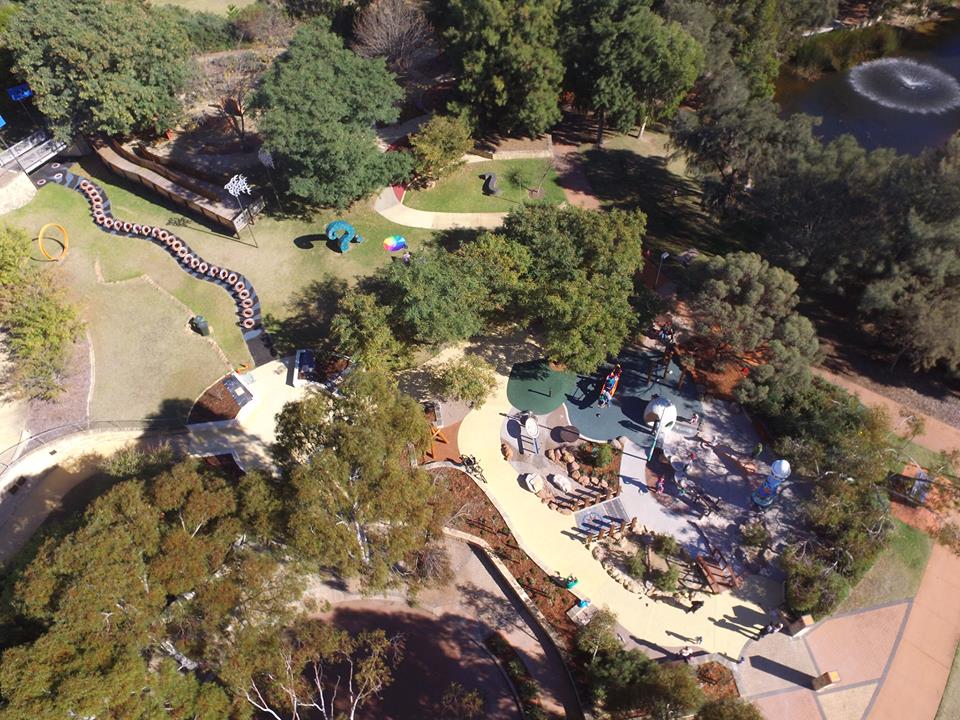 As you walk through the main entrance of the playground there is a lighthouse painted by local artist Brenton See overlooking the sand and water play areas.
The sand play includes pulleys, wheels, and a conveyor belt, great for children to explore and be hands-on with sand as well as encouraging social interaction and teamwork.
The water play area was a big hit with my children, my two older children worked together to pump the water, while my toddler waited at the other end, the water then flows down into a creek which became another fun place to play. Definitely bring some spare clothes!
Other items in this area include a concrete igloo, balancing logs, gymnastic bars, wooden seating and a seesaw which was by far the most popular piece of equipment in the whole park.
The swing area includes, two bucket toddler swings (these are my absolute favourite for my toddler as I find them a lot safer than regular toddler swings), an all abilities swing with harness and mirror, a regular swing, a birds nest swing and wheelchair accessible roundabout.
Repairs have also been made to the ramp that is wheelchair and pram accessible and easy for toddlers to negotiate. Alongside is an orange ring crawling obstacle course.
Exploring under the bridge or over the walkway, we found a larger climbing frame with rubber mat flooring great for older children.
My toddler had heaps of fun discovering the speaking tubes in the sound garden and peering through the different coloured tinted windows. On one of the walls was sign language for 'welcome'.
The highlight (for me anyway) was working with my children to find all the letters of S-E-N-S-O-R-Y. Some letters were easy to find and some were a little harder, we had fun with it and it's something I haven't discovered at a playground before.
Piney Lakes Reserve playground is not fenced and there is a lake close by so you will need to keep a good eye on your children. The lake is lovely, with lots of ducks and birds.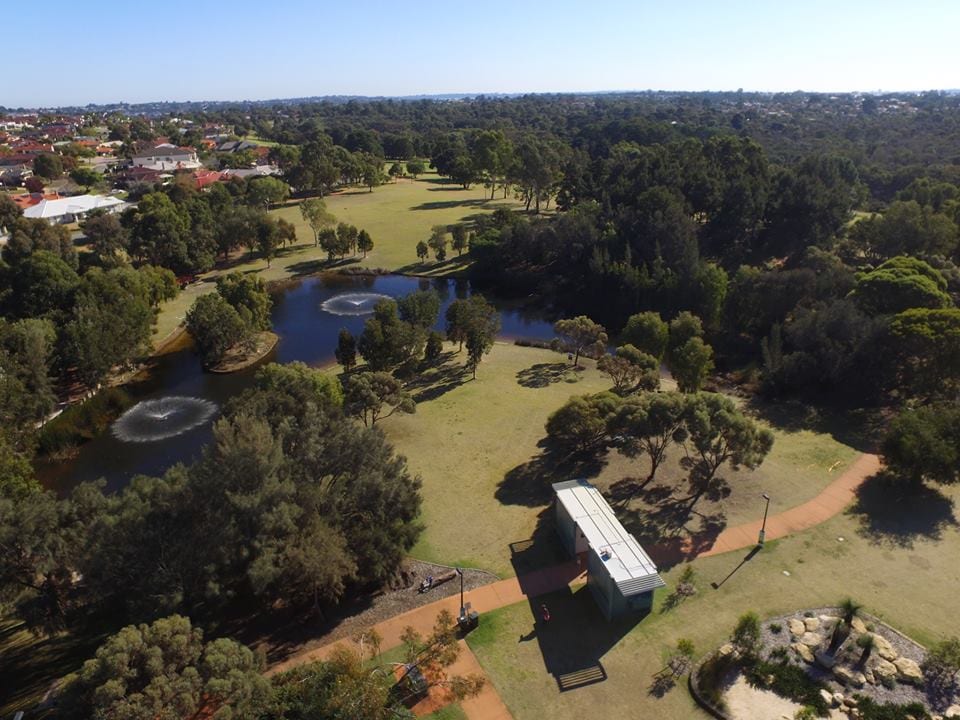 There is access to public unisex toilets, BBQs, drinking fountains, picnic seating and plenty of parking available.
Piney Lakes Reserve is in a good location and great for a laid back afternoon, take a picnic blanket and find a shady tree, play some games on the open grass areas, take a walk or go for a bike ride or scooter around the parkland where you'll discover a small waterfall and ponds to explore.
555 Leach Hwy, Winthrop – enter from Murdoch drive.
Find more playgrounds in Perth
Kellie Elliott is a stay at home mum of 4 she enjoys adventuring around Perth with her children and sharing her journeys and experiences on Instagram at Perth Mum Adventures.
Kellie Elliott is a stay at home mum of 4 she enjoys adventuring around Perth with her children and sharing her journeys and experiences on Instagram.
Location
No Records Found
Sorry, no records were found. Please adjust your search criteria and try again.
Google Map Not Loaded
Sorry, unable to load Google Maps API.
Member Reviews