The Perry Lakes Reserve is a 200 acre nature reserve found on the eastern edge of the larger Bold Park reserve in Floreat. There are two playgrounds here, set amongst beautiful trees, large grassed areas and two lakes. The older playground on the western side of the reserve is shaded by trees, it also has the extra sun protection of shade sails throughout.
A lot of the traditional metal play equipment is accessible for people in wheelchairs and less able bodied people, as there are ramps throughout the main structure and also a disability swing.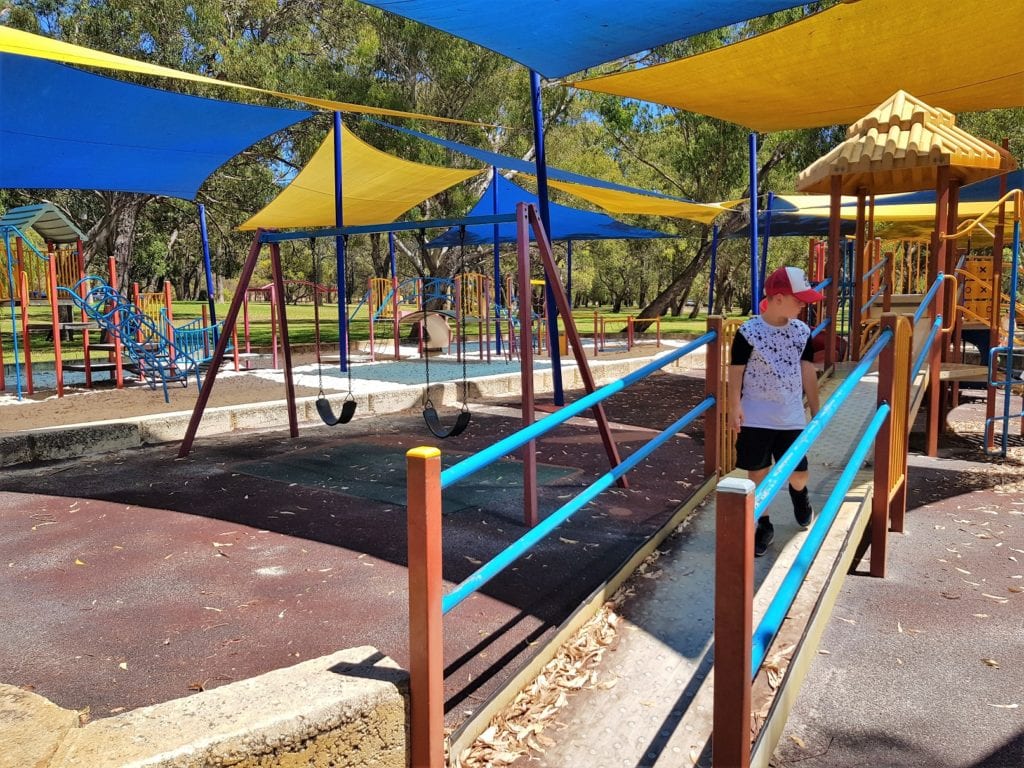 There are two large metal play structures in this playground, with ramps, slides, climbing ladders, monkey bars, bridges and more. One has sand as the base, the other is soft fall.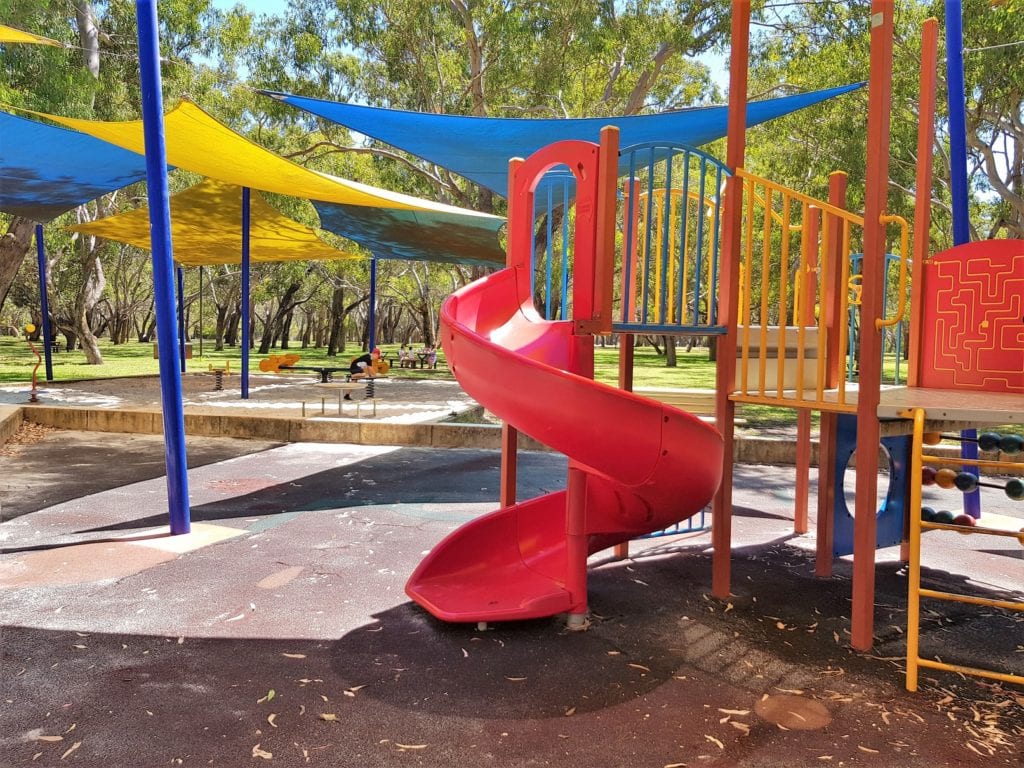 The third area has a spinning stand, little tables and chairs, rockers, see saw and a very wobbly surfboard!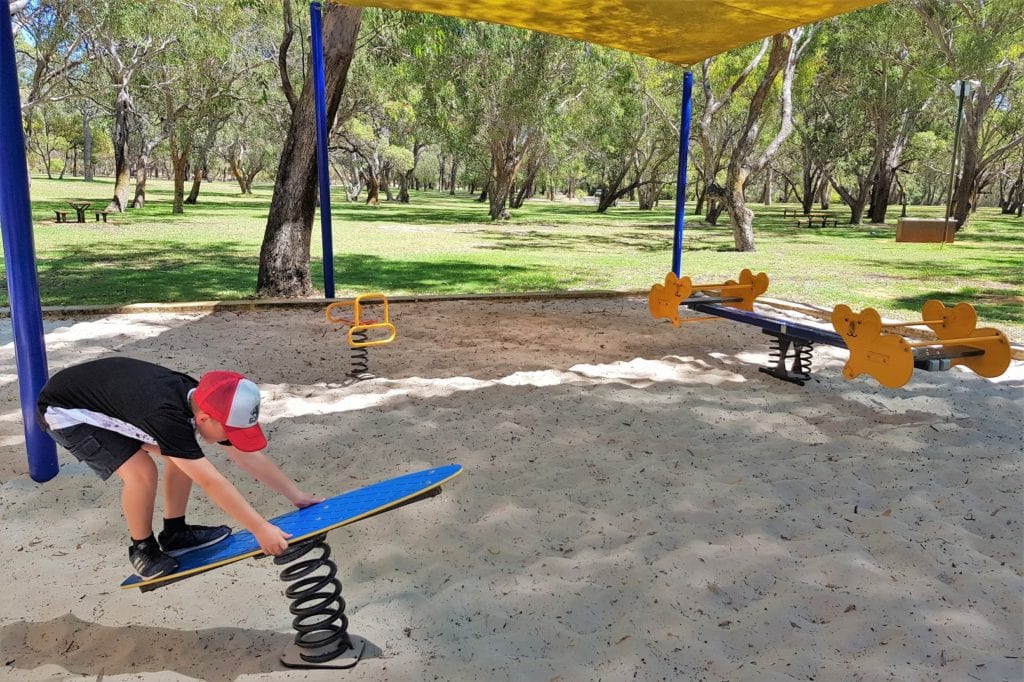 There are swings too, for little ones there are two baby swings.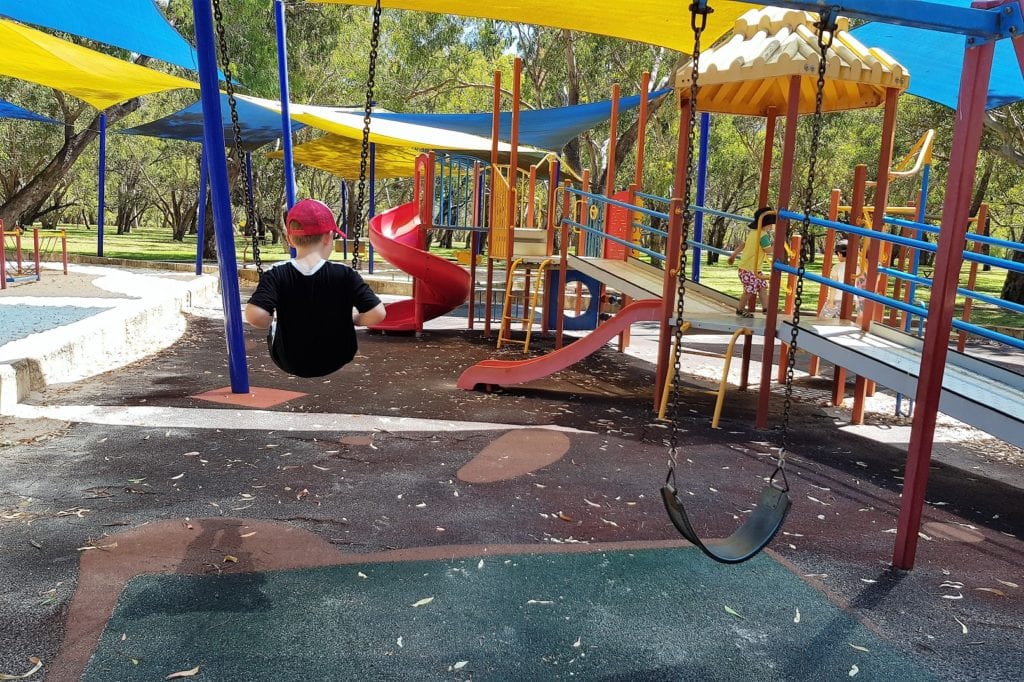 And a easy access swing for less abled bodied children too.
This park has a toilet block as well as water fountains, BBQs and picnic tables that are protected from the sun with shade from mature trees.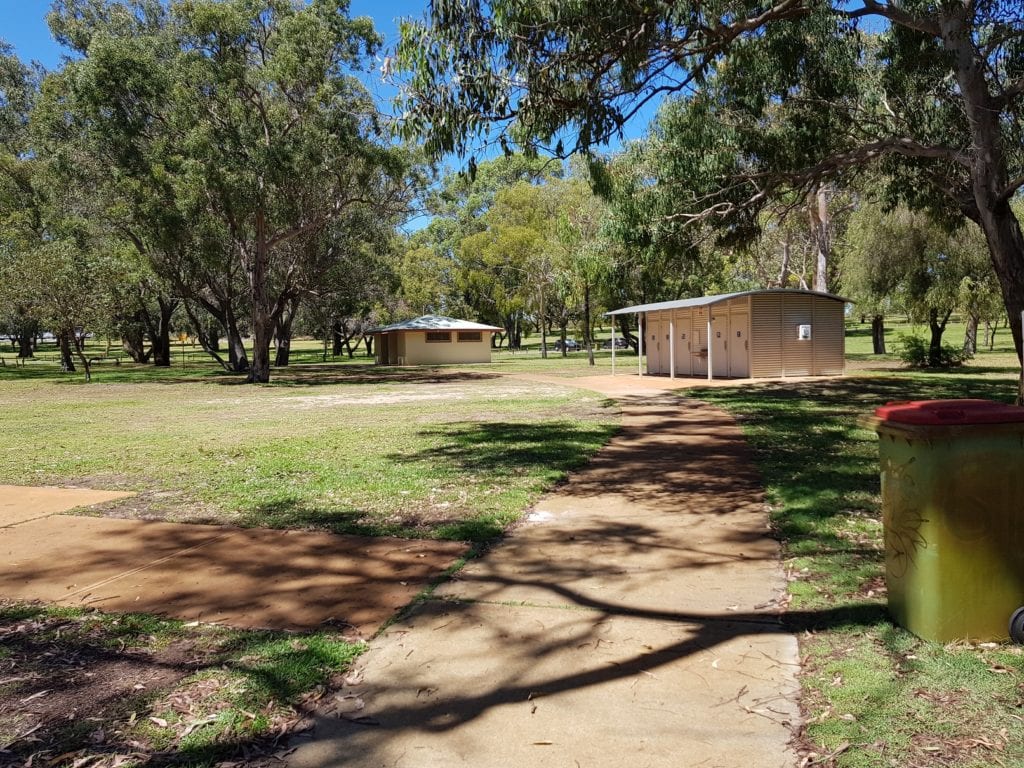 There is parking close by, as well as all around the park, if you are planning on using the many cycle paths, footpaths in the park. Here there's also a skate park in the reserve and on the eastern side you'll find a newer, rope based playground. Which is brilliant for kids who love to climb! See our review on the Perry Lakes Rope Playground here.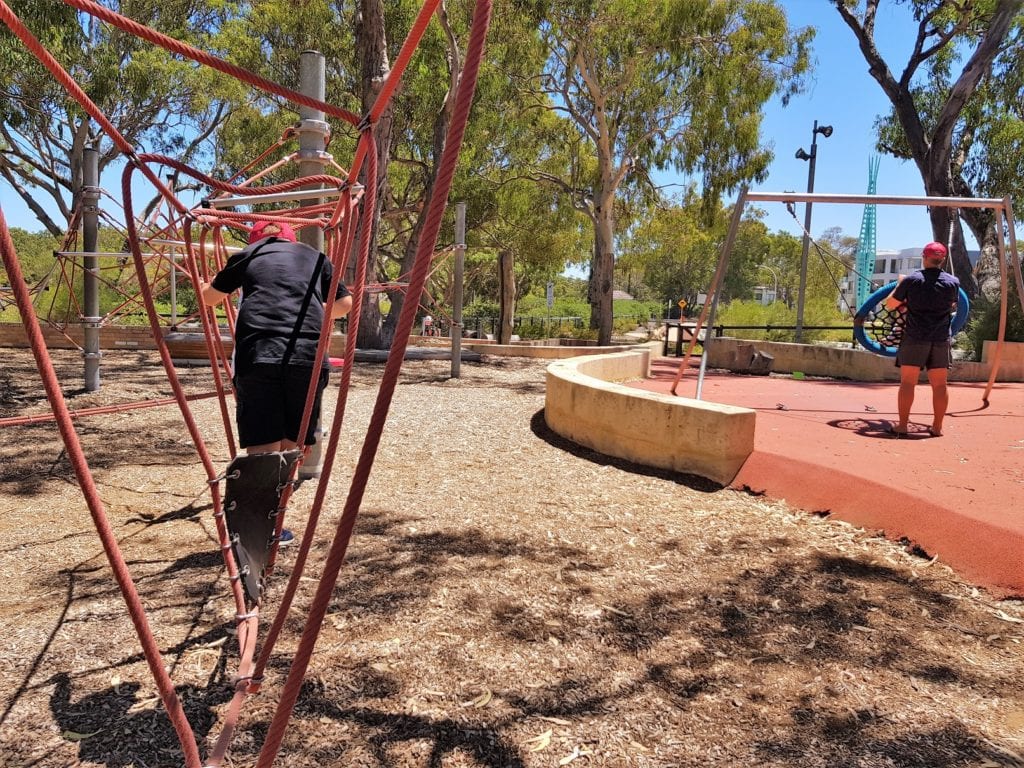 Perry Lakes Reserve is a wonderful park to enjoy nature, tranquillity and even a family picnic.
Find more playgrounds in Perth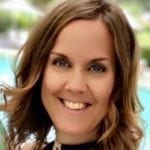 Lorraine is co-owner of Buggybuddys and is a mother to Blake (9) and Lollie (6).
Lorraine is co-owner of Buggybuddys and is mother to Blake (10) and Lollie (8).  Lorraine is passionate about health and fitness and loves exploring Western Australia in her Caravan.
Location
No Records Found
Sorry, no records were found. Please adjust your search criteria and try again.
Google Map Not Loaded
Sorry, unable to load Google Maps API.
Member Reviews