Orangutan Park in Golden Bay is a welcome addition to the area and provides a fantastic green open space and cool new play park. It is in keeping with the other play parks on the development which gives it that distinctive Golden Bay feel.
However, the play park itself is totally different to the others so you feel like you are exploring in your own backyard. It has a great range of play equipment all based on nature play and although the play area is fairly small it has lots of sensory, music, balance and climbing equipment. 
There are three main features to Orangutan Park. A giant climbing wall, with a fire pole attached to slide down. A rope climber which is surrounded by a textured brick wall which is volcanic looking with a large tunnel slide. There is also a nest swing and large tyres that can be used to climb in or on top of.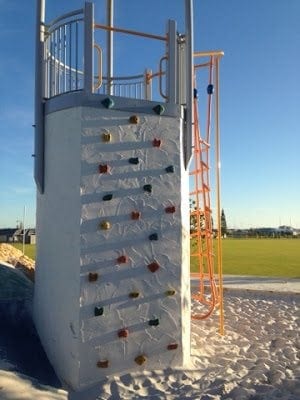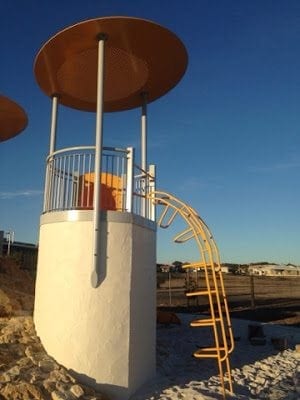 The trees all have large climbing ropes attached to them and provide a challenge for older children. They make a great look out point for a game of hide and seek! 

There are also two large logs dug into the ground for younger children to balance on and climb over, they are all situated in the sand and rubber which makes for a soft landing.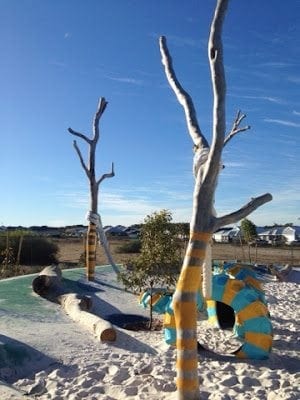 The open green space is great for a run about, a game of soccer or tiring out a toddler. It is perfect for picnics and morning tea. There is also drinking water fountain situated next to the play area.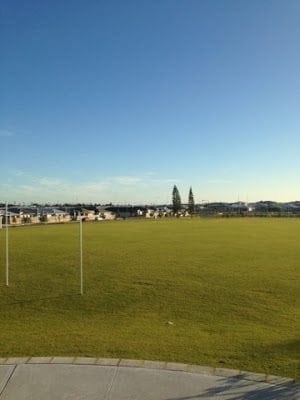 There is one covered and one open picnic table with two BBQ areas along side. There are also benches around the outside of the play area.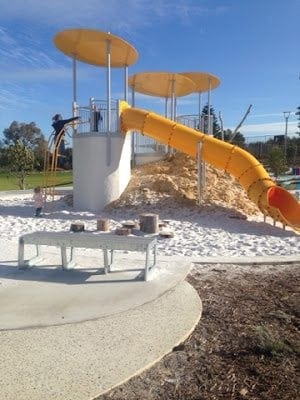 Creating a bit of musical play, there is a cluster of bongo drums at the far end which are great fun especially for younger children. Here you will also find log stepping stones varying in height and size, great for balancing on!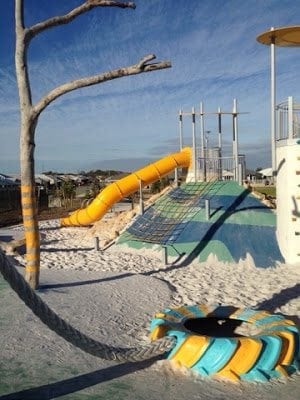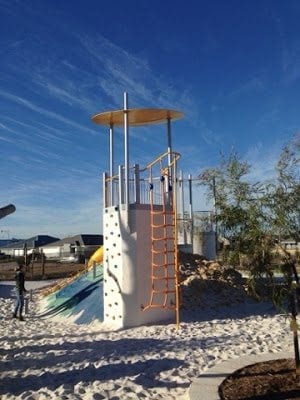 Lots of natural elements have been used in Orangutan Park to inspire adventure, and play in a great open setting.
Situated off Warnbro Sound Avenue Orangutan Park is accessible by foot, cycle path or car and there is parking available around the entrance to the park. There are no toilets at the park however, it is very close to Secret Harbour shopping centre which has both toilets, baby change facilities and coffee!
Find more playgrounds in Perth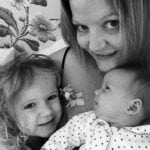 Wendy loves nothing more than being out and about discovering the local area with her two beautiful girls. As part of a defence family, Wendy understands the huge importance of family time and a great support network, she is passionate about meeting new people, coffee, exploring new places and, of course, Buggybuddys!
Location
No Records Found
Sorry, no records were found. Please adjust your search criteria and try again.
Google Map Not Loaded
Sorry, unable to load Google Maps API.
Member Reviews