Parkville Boulevard, City Of Rockingham
Kids love a skate park, though little learners may find larger skate spots intimidating. The One71 Pump track and playground in Baldivis has smaller bowls than your average skate park. This is lots of fun and perfect for beginners wanting to hone their skills, before trying to bust some moves at a full sized skate park.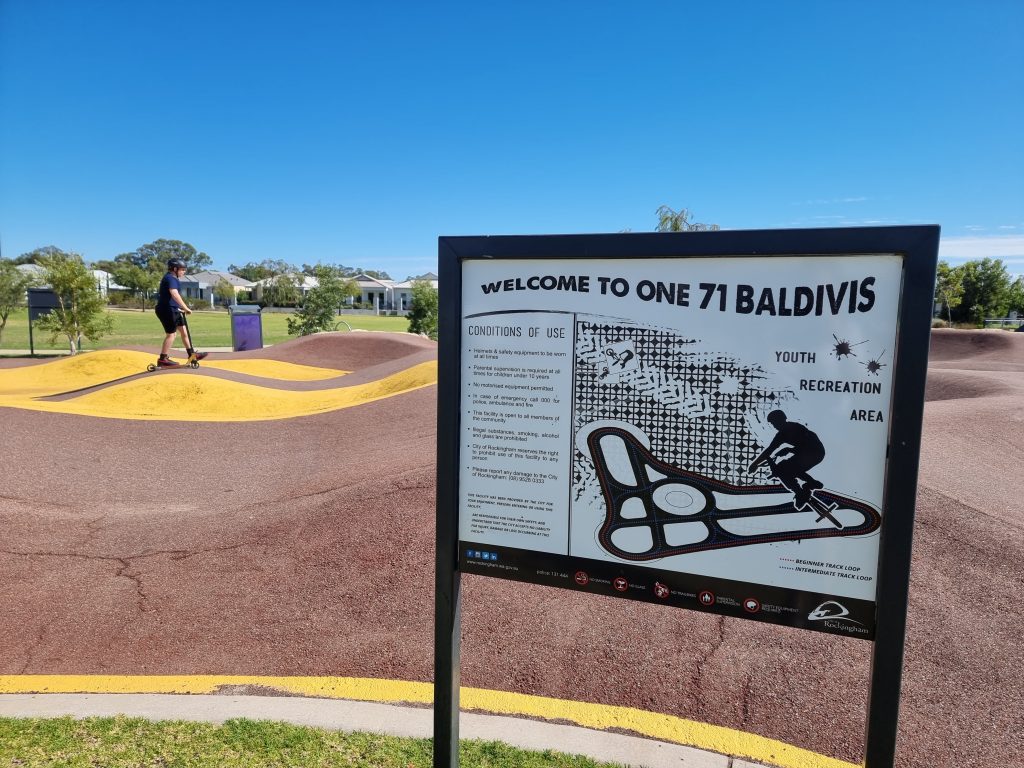 Anything with wheels goes at the One71 pump track and playground– scooters, bikes and even skateboards. The pump track has lots of super fun bumps and humps, as well as mini-bowls. There's a concrete bike path that loops the whole park.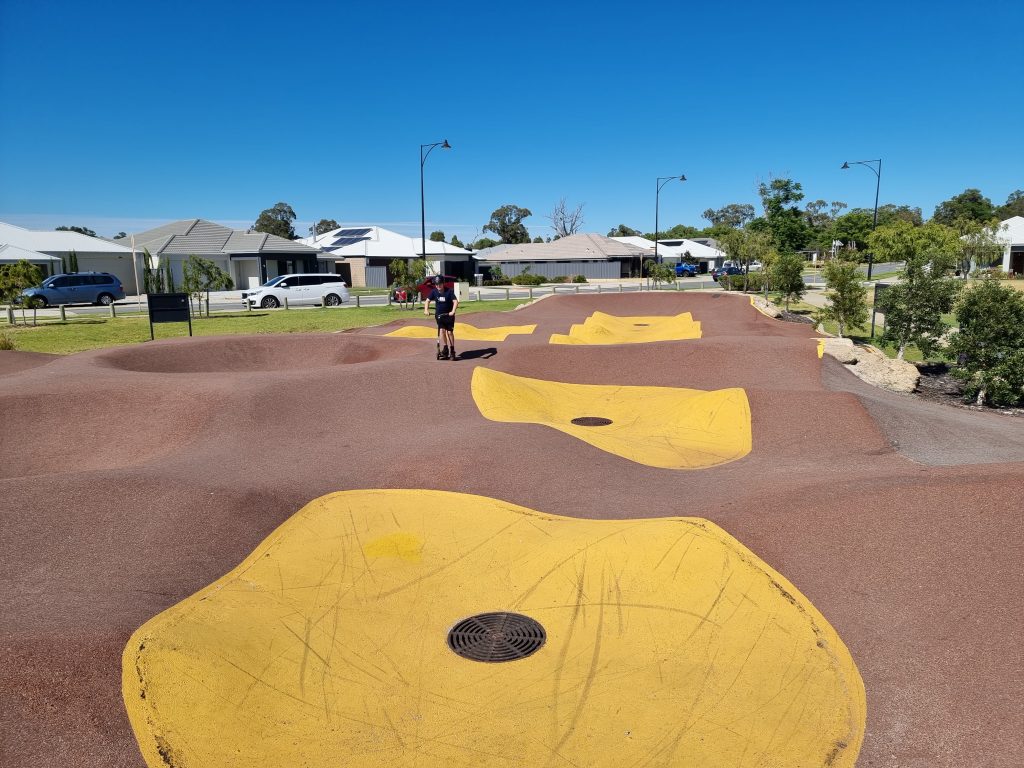 As well as all the two wheel fun, there's a great little playground here too. The playground features a couple of small slides, rope climbing frame, all on sand fall. A rope climbing frame is guaranteed to keep climbers entertained. There's balancing logs bordering the play area too.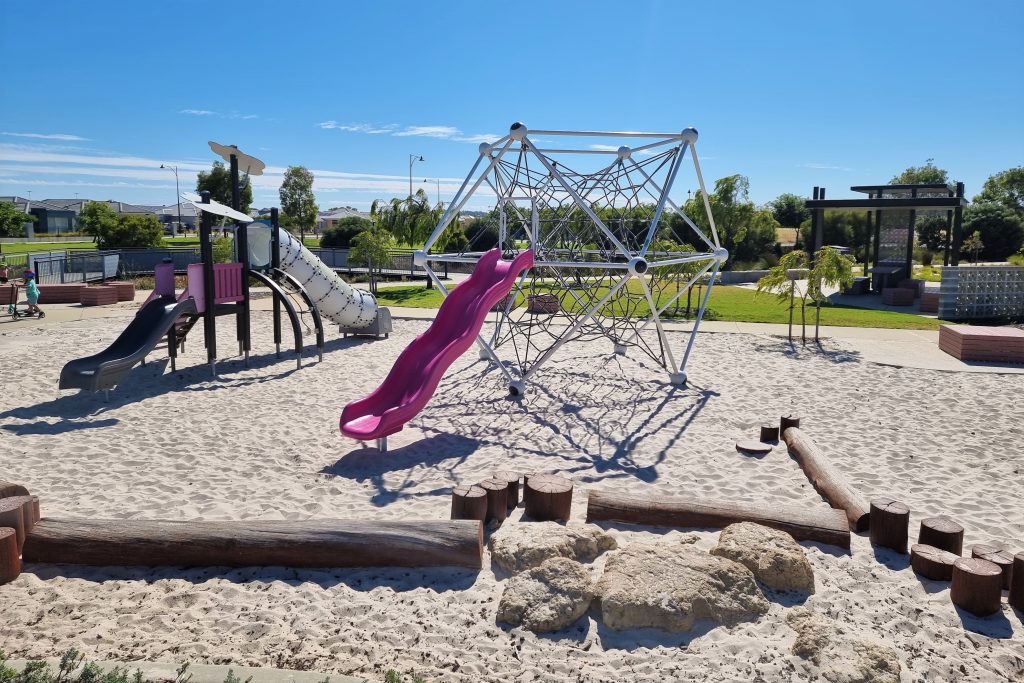 For little ones, a sand fall area has plenty of room to dig and play. There's also a nest swing.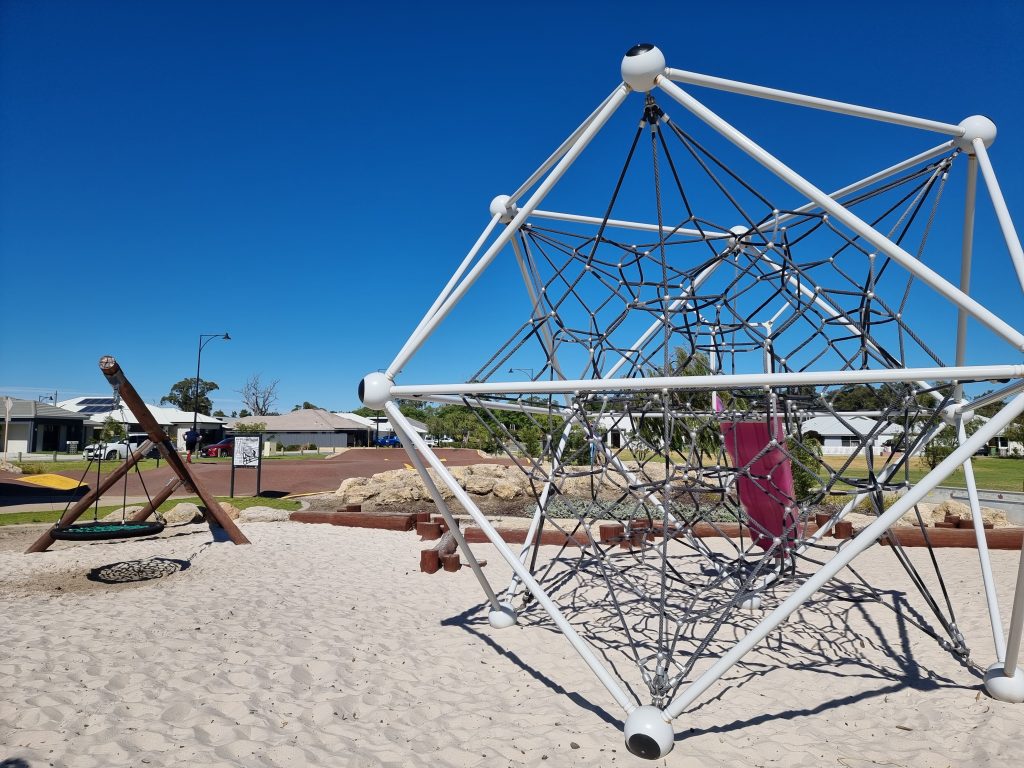 The area has play equipment with steps a little lower to the ground, for easy access by younger children. They'll love the little tube slide.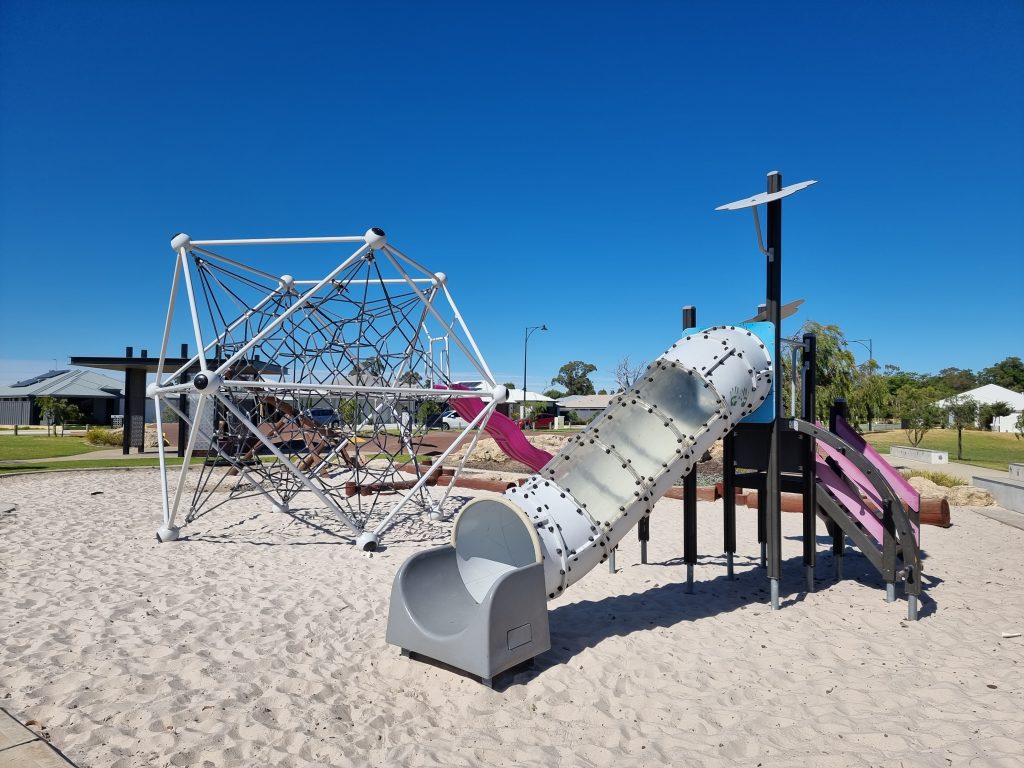 Facilities in the park includes picnic shelters, with tables and seating, as well as a water fountain. There's not a lot of parking, only street parking. There are no toilets either.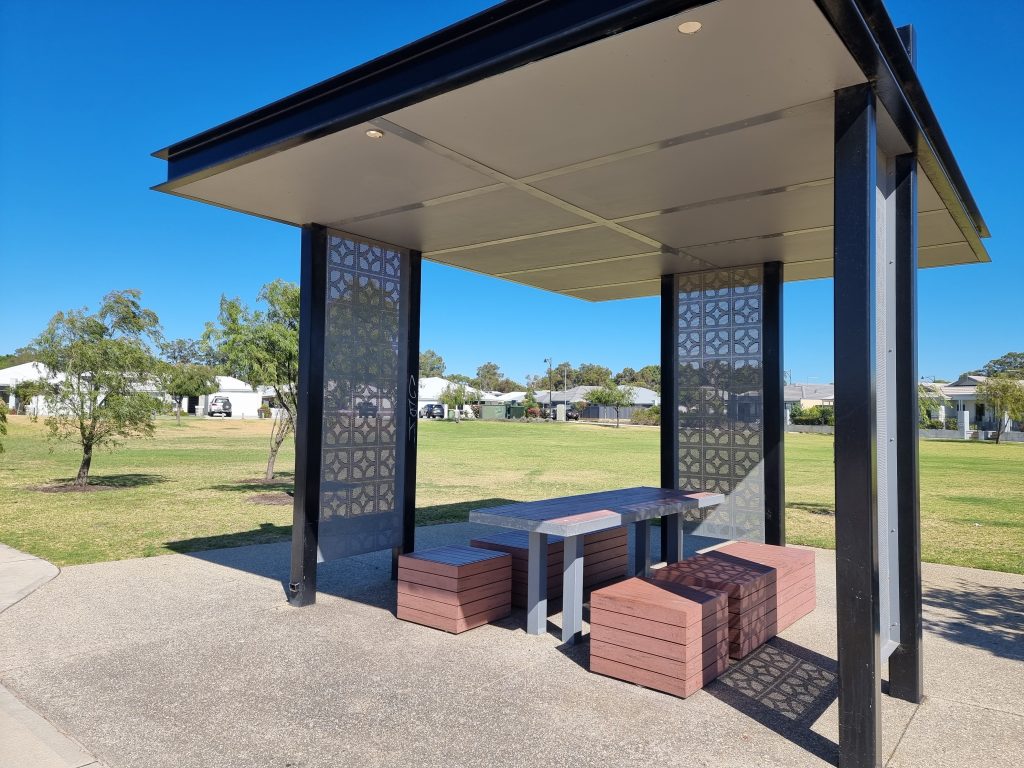 There's enough grassed area to have a little ball game too. Be sure to head to One71 pump track and playground with your little bikers – it's a brilliant park!
Find One71 pump track and playground at Parkville Boulevard, Baldivis.
Location
No Records Found
Sorry, no records were found. Please adjust your search criteria and try again.
Google Map Not Loaded
Sorry, unable to load Google Maps API.
Member Reviews