Found in a new inner city housing estate, Montario Playground in Shenton Playground is wonderful place to let the kids explore. There's lots of fun and fantastical elements packed into this compact playground including some "Alice in Wonderland" style giant toadstools and even some giant eggs.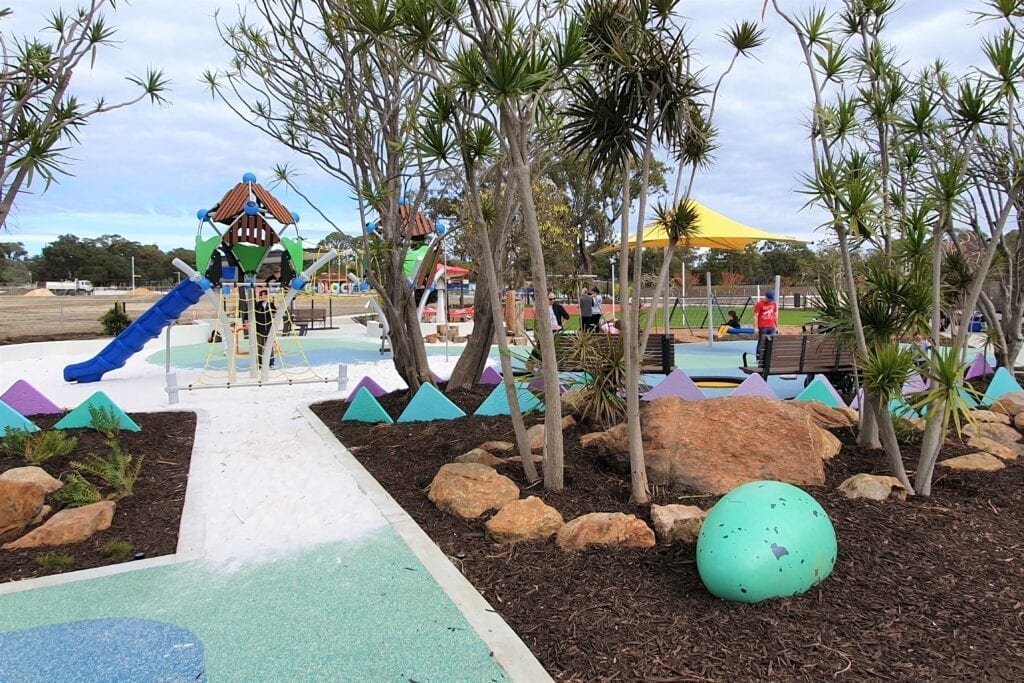 The focus of the playground is a treehouse play structure, which has ropes and ladders to climb up to the top, and a big blue slide to take back town to the sand.
There is a large area of sand to play in, which is partly shaded by a few big yellow umbrellas. As well as the sand, a lot of the equipment is on soft fall, including a small in-build roundabout. This is ideal for little ones to easily step onto.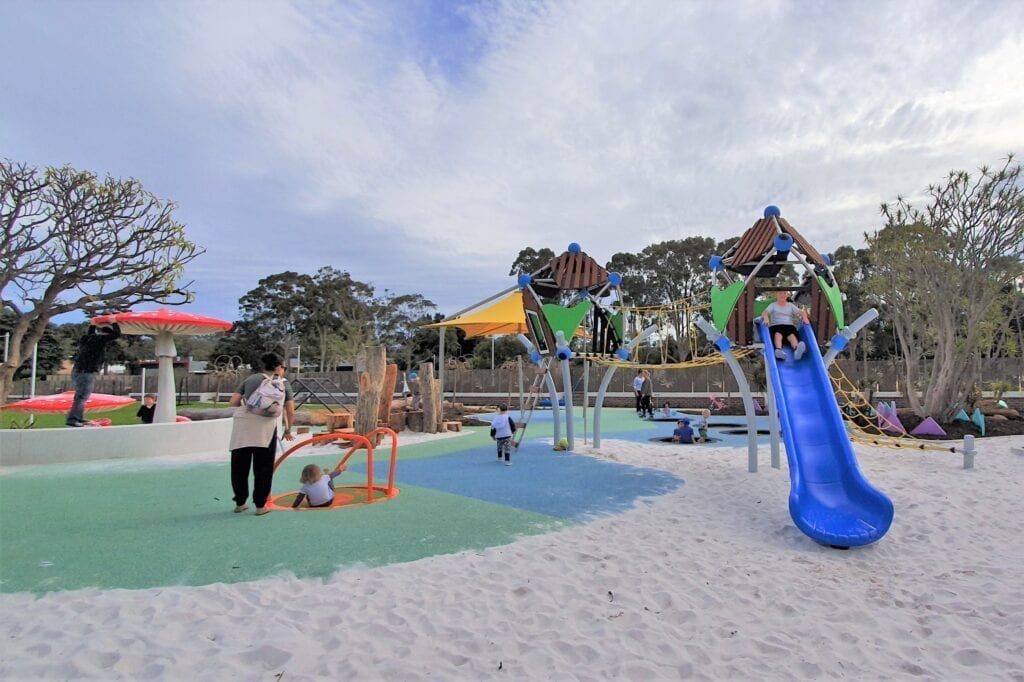 There's lots to explore…
A nest swing.
A little nature play is added into the mix, with lots of stepping stumps and a large log to climb over too.
Mini Trampolines.
A metal climbing frame.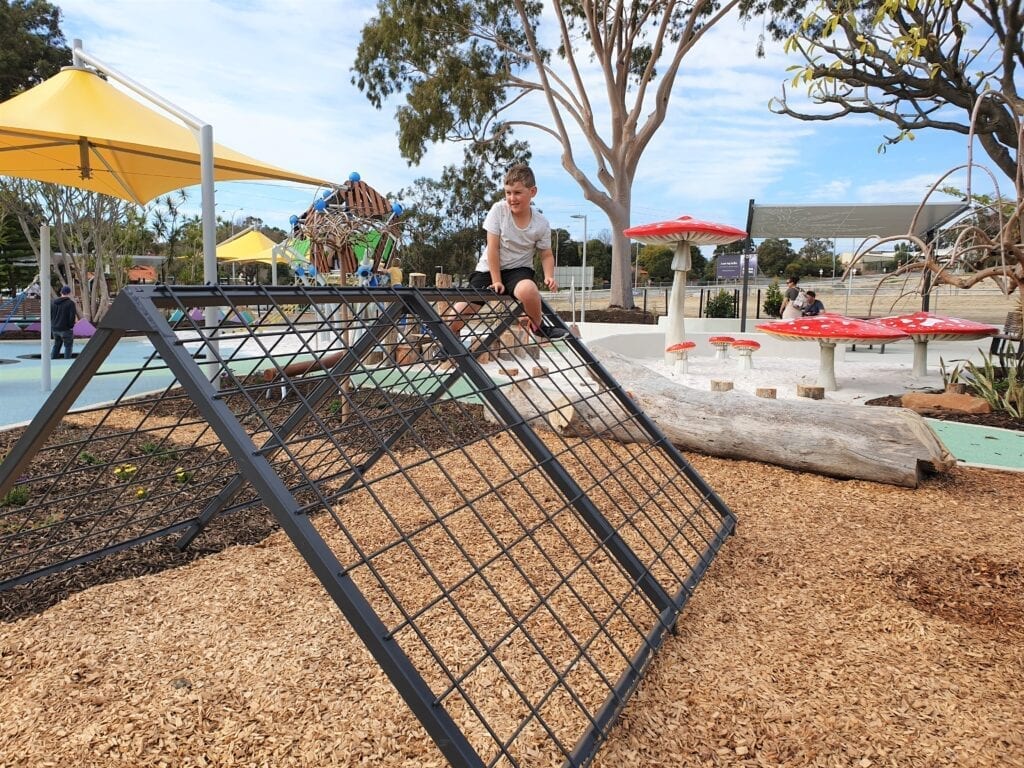 And a couple of talking pipes, which double as horses/dogs/giraffes or whatever four legged animal kids choose them to be!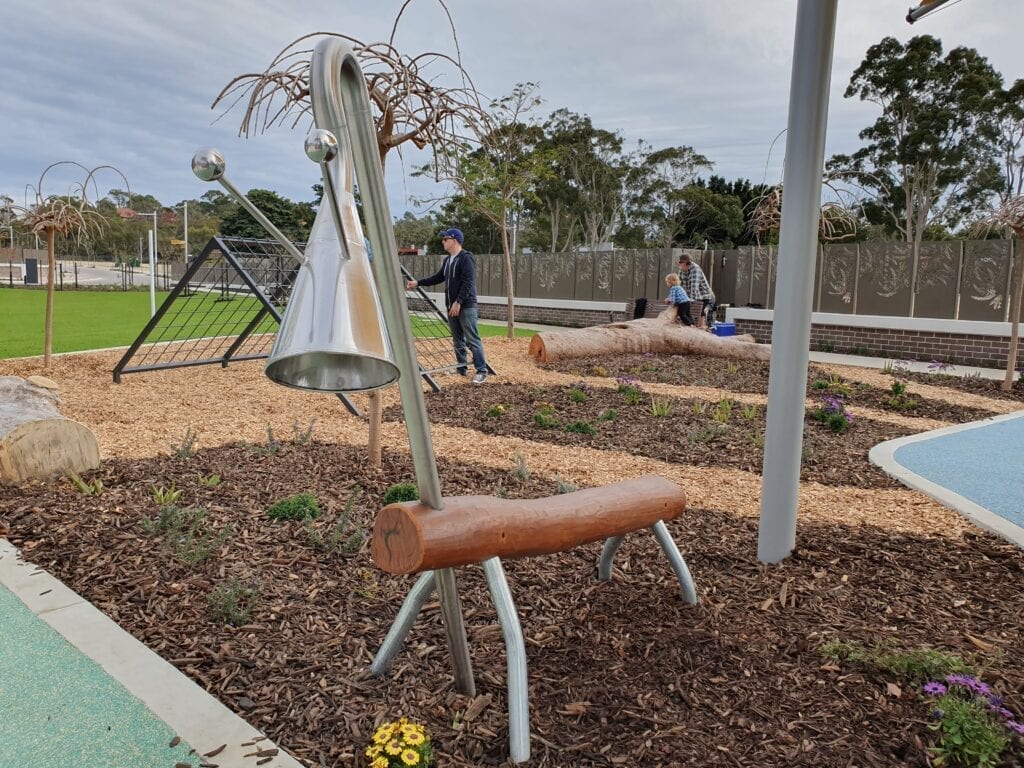 Be sure to take along a ball or two to Montario Playground! There's even a mini AFL oval, complete with goal posts.
Older kids, teens and adults haven't been forgotten at the Montario Playground, Shenton Park. Found at the Selby Street end is a well-equipped spots and exercise area with a basketball ring.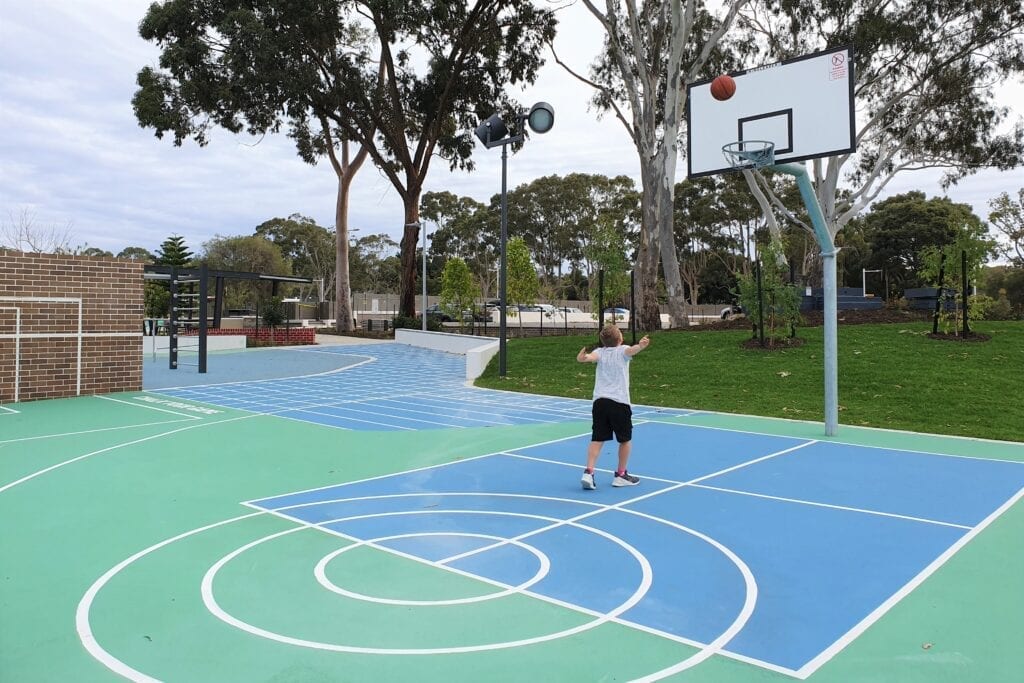 There's two ping pong tables, and lots of markings on the ground to play games and run races.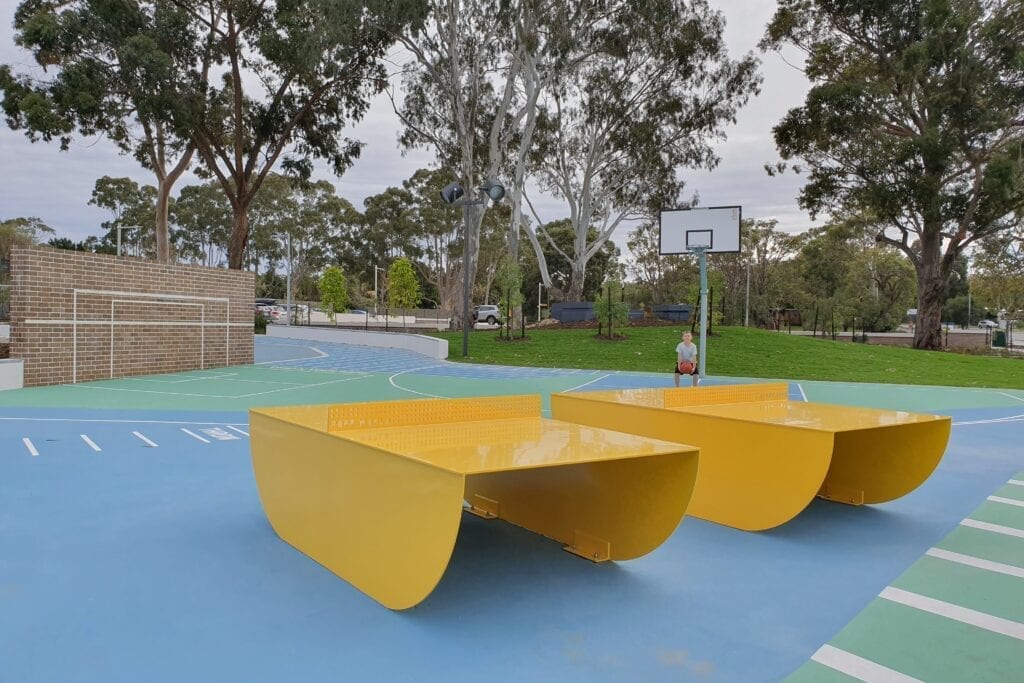 Next to the half basketball court is an exercise area, with lots of equipment for chin ups, stepping and more. There's handy instructions on how to do each exercise. The area is perfect for parents who'd like to work out in the fresh air, while their kids are playing. And it's a much cheaper alternative to having a gym membership!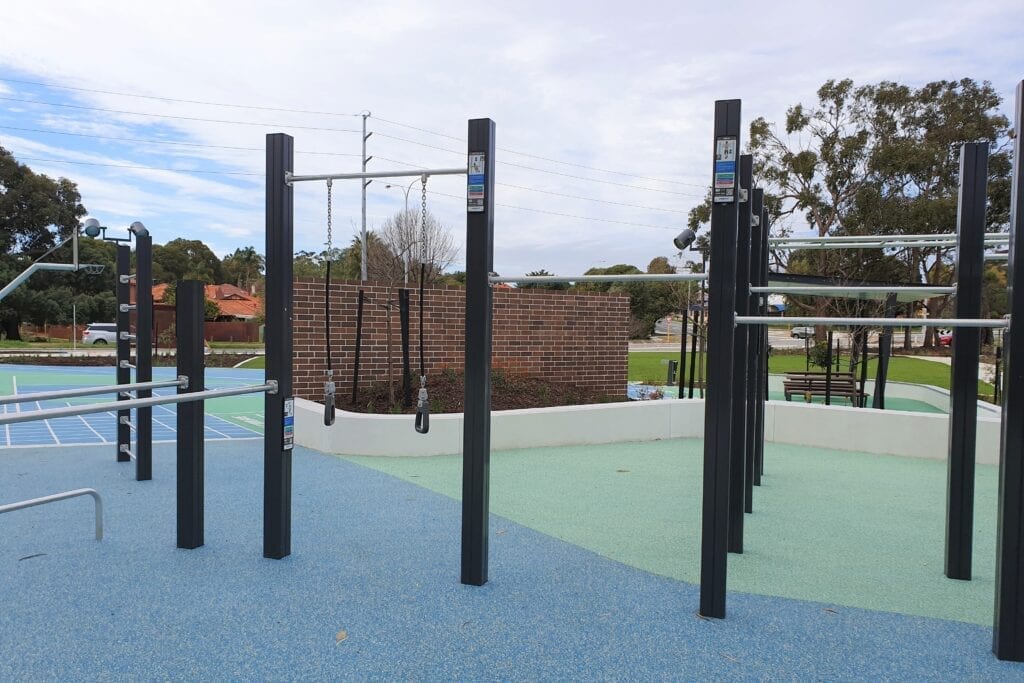 There's also BBQ facilities, two covered areas with lots of picnic tables and a few water fountains around the park.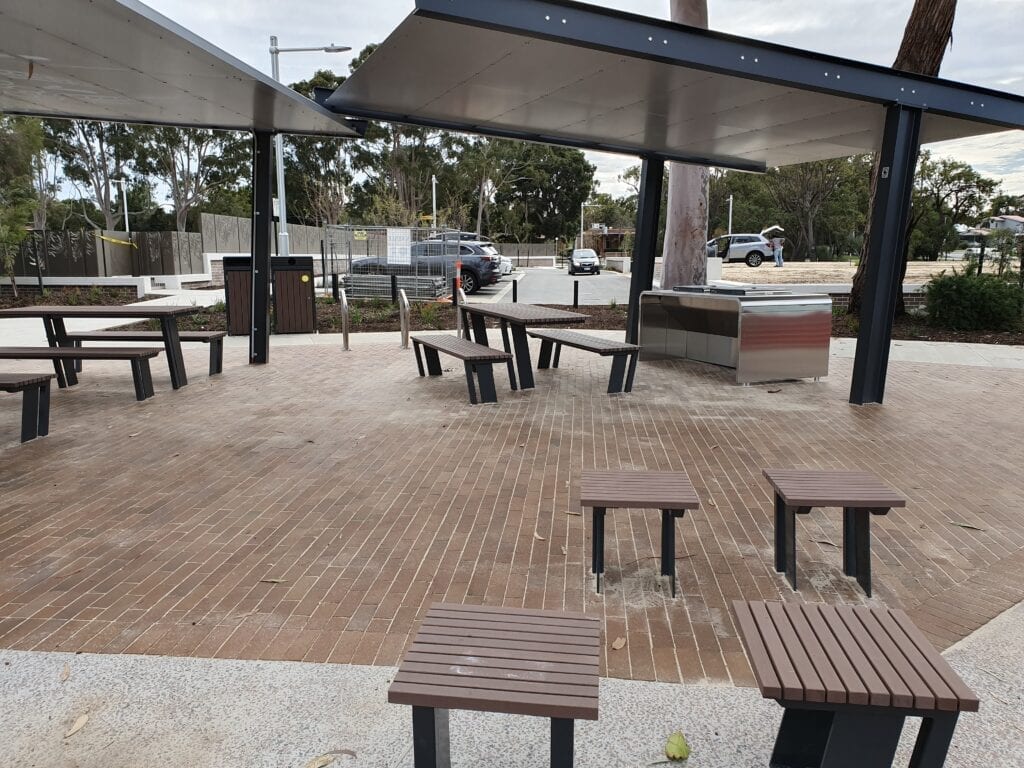 The Vibrant Montario Playground in Shenton Park is recommended for all ages. The playground is a great addition to the western suburbs for a play, or some competitive ball sports.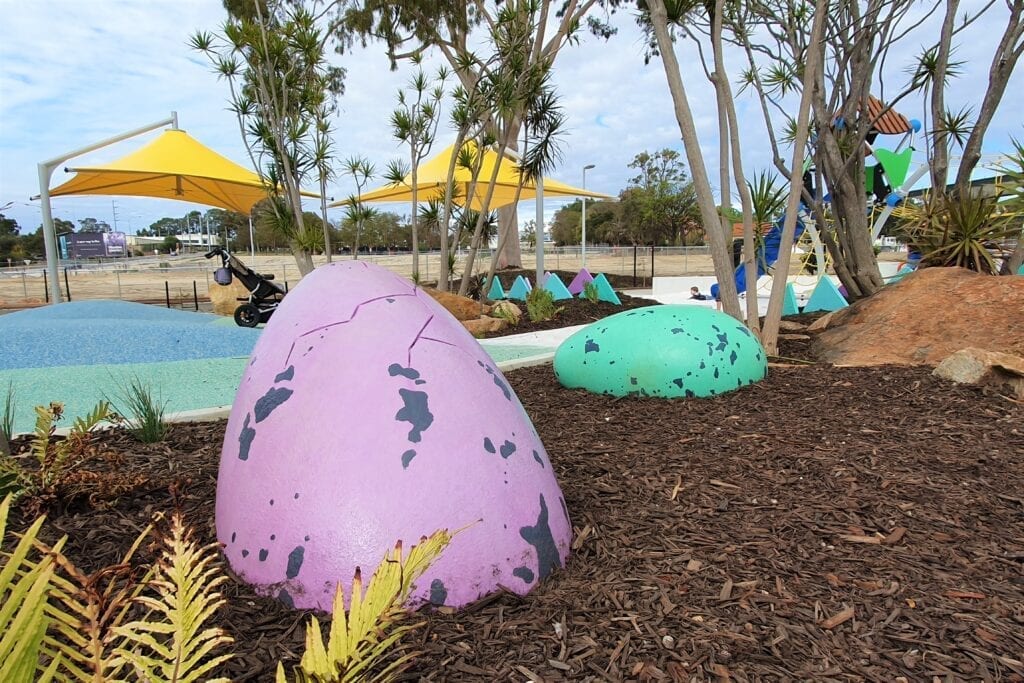 Montario Playground, Shenton Park
Find Montario Playground on the corner of Ellis Griffiths Drive and Selby St, Shenton Park
Location
No Records Found
Sorry, no records were found. Please adjust your search criteria and try again.
Google Map Not Loaded
Sorry, unable to load Google Maps API.
Member Reviews