Willowdale Promenade, Piara Waters
Found in the heart of a new housing estate, Mason Green Park in Piara Waters is a brilliant spot for a play. There's lots of fun elements packed into this compact playground including a little nature play, as well as thinks to keep active and fit. The wooden play equipment is partly shaded by shade sails and built on a mix of woodchip and soft fall base. And there's lots to explore…
There's a nest swing, perfect for lounging around in!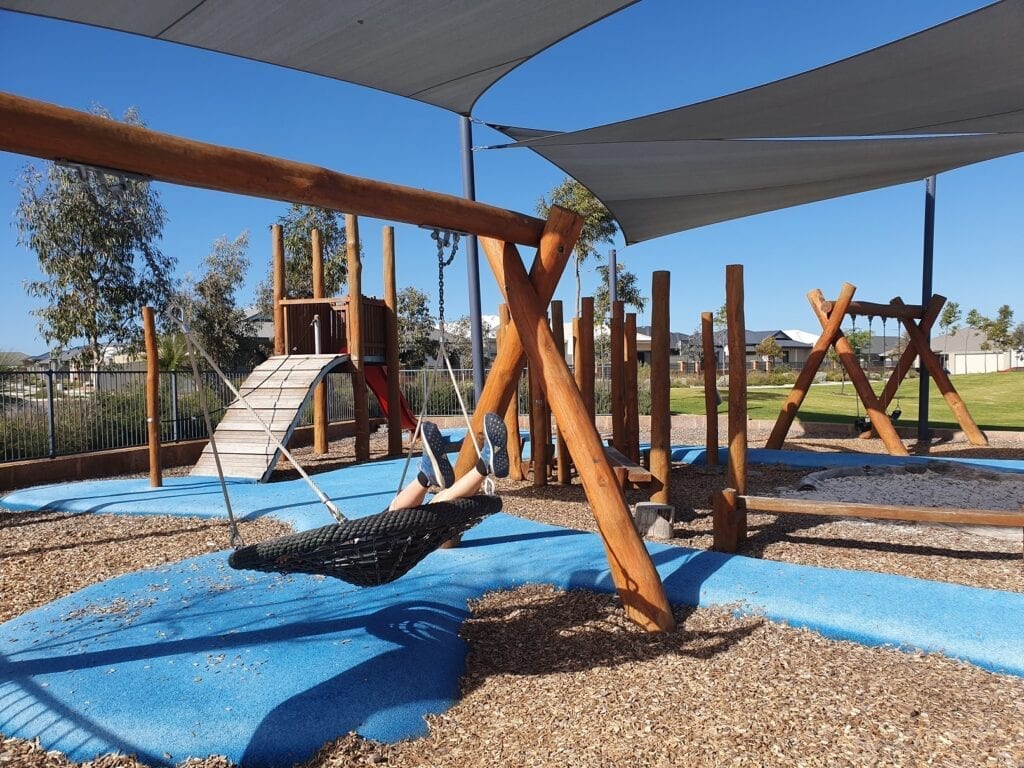 Stepping tree trunks and balancing logs.
Little Chef particularly liked the climbing slope, with rope, up to the fort/slide. I think this may be a little difficult for young children, who may need a helping hand.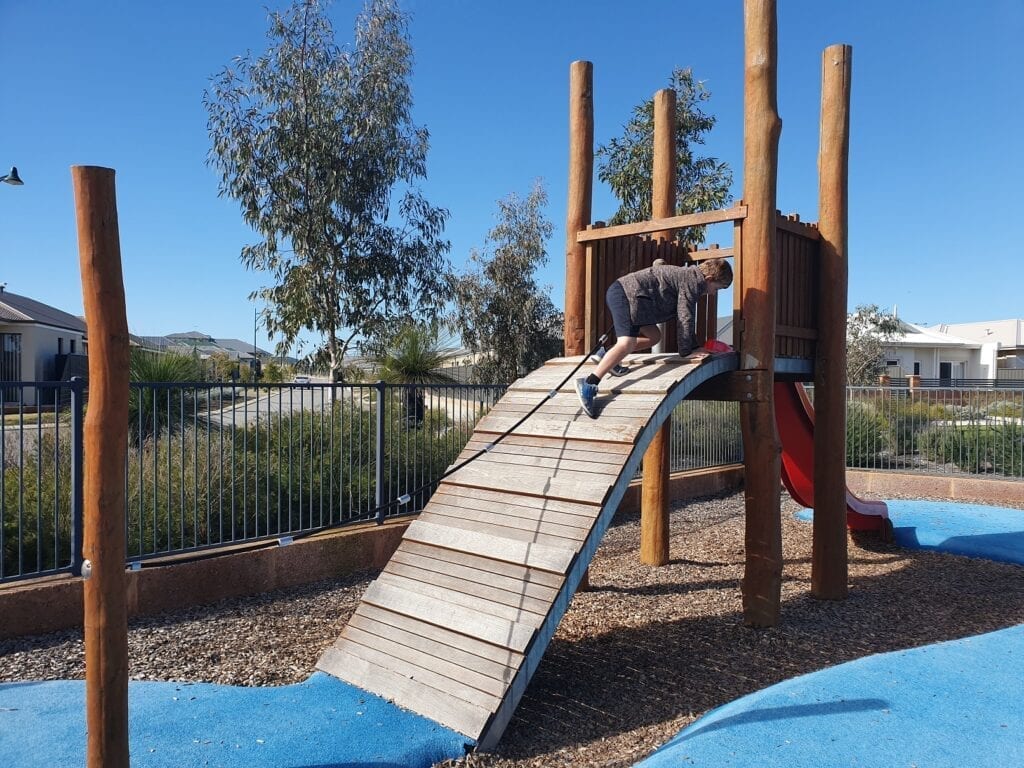 There's a small sand play area, which is littered with woodchips.
Here there's a concrete table, with tyre pulley for moving the san onto the table, and back down to the sandpit, via the pipe.
And of course, there's a regular swing set, complete with toddler/baby seat.
Be sure to take along a ball or two to Mason Green Park in Piara Waters! There's AFL goals, perfect for trying to recreate a Dockers or Eagles winning goal.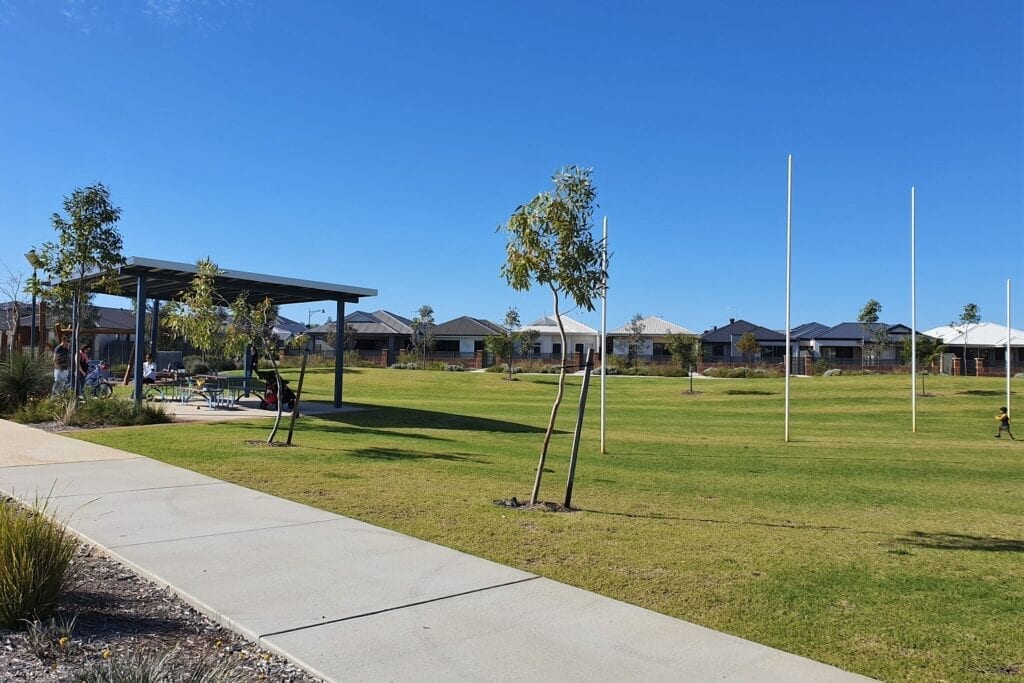 There's also a marked half-basketball court, great for a game of one on one or some point scoring practice after school.
There's also BBQ facilities, a covered area with two picnic tables and a water fountain. Behind the basketball court is an exercise area, with equipment for sit ups, chin ups and more. There's handy instructions on how to do each exercise. Perfect for parents who'd like to work out while their kids are playing. A much cheaper alternative to the gym and it's much nicer to be out in the sunshine!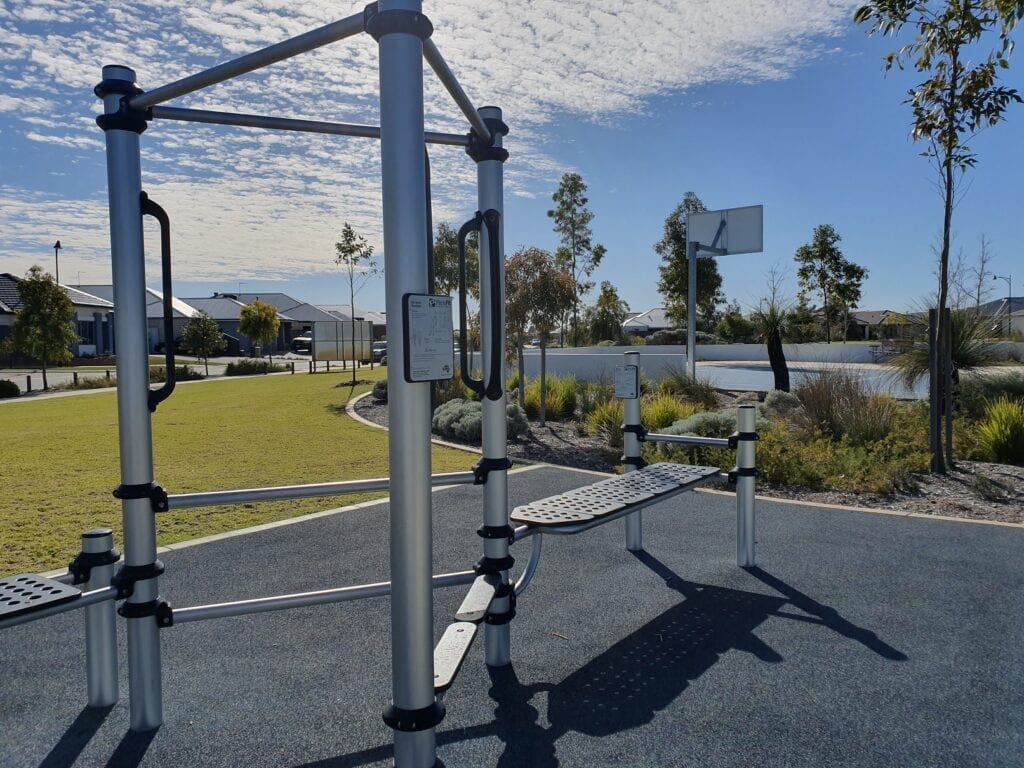 Mason Green Park is recommended for children aged 2 to 14 years old. It's a great playground in the southern suburbs for a play or a bit of ball sports.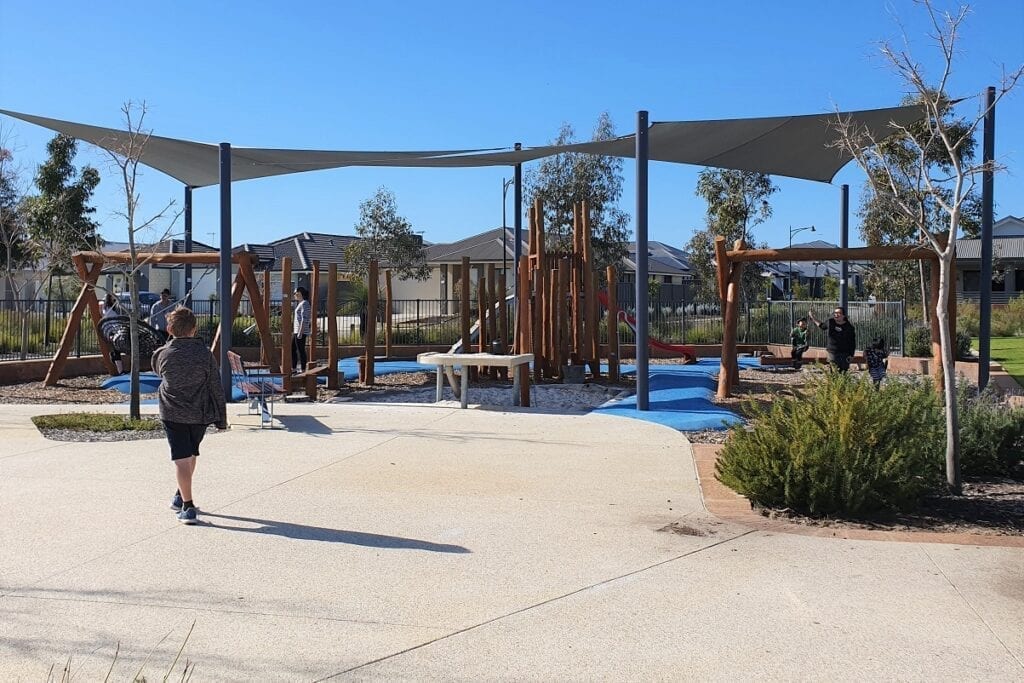 Find Mason Green Park on Willowdale Promenade, Piara Waters.
Location
No Records Found
Sorry, no records were found. Please adjust your search criteria and try again.
Google Map Not Loaded
Sorry, unable to load Google Maps API.
Member Reviews