Paris Road, Australind, Shire Of Harvey
Opened in 2020, this great park in Australind makes a great stopover on the way down south. It takes its name from the local Wardandi Noongar language. Karragarup means "place of crabs", as the bay the park sits on is well known for it's blue swimmer crab population. So, what better way to celebrate that than by playing on the giant blue swimmer crab that takes pride of place in the centre of the park! With one claw held high holding a net swing and water misters coming of him, you can't miss it!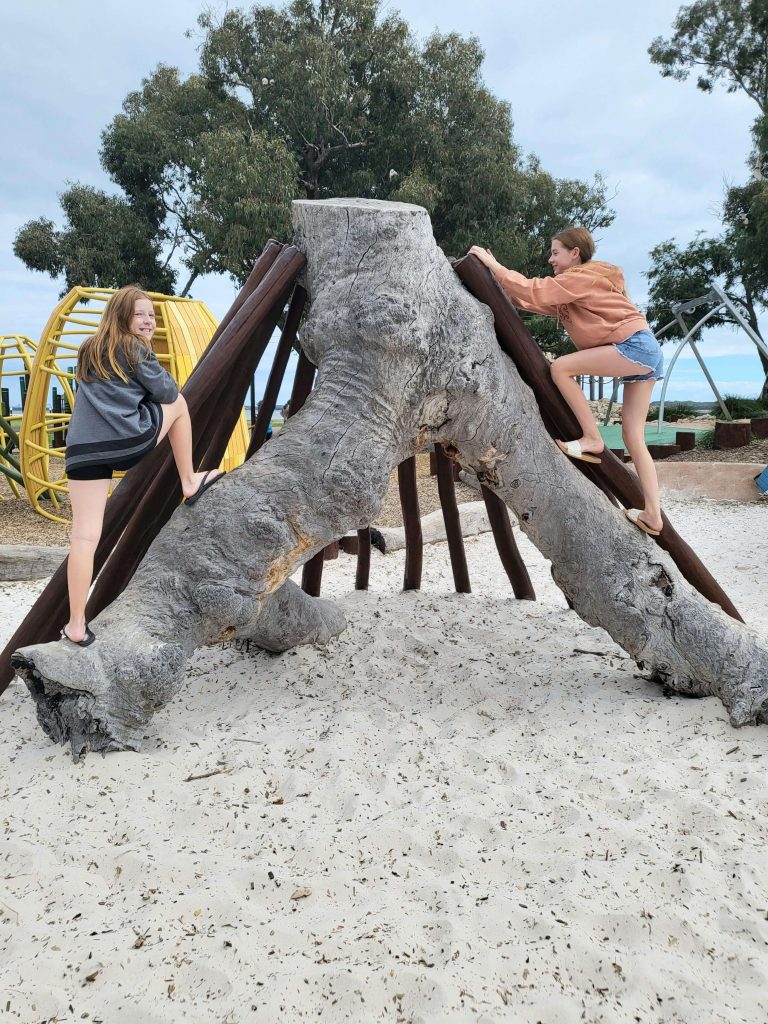 The whole playground has a coastal Australian theme. From giant banksia flower climbing frames, to a jetty with a dinghy.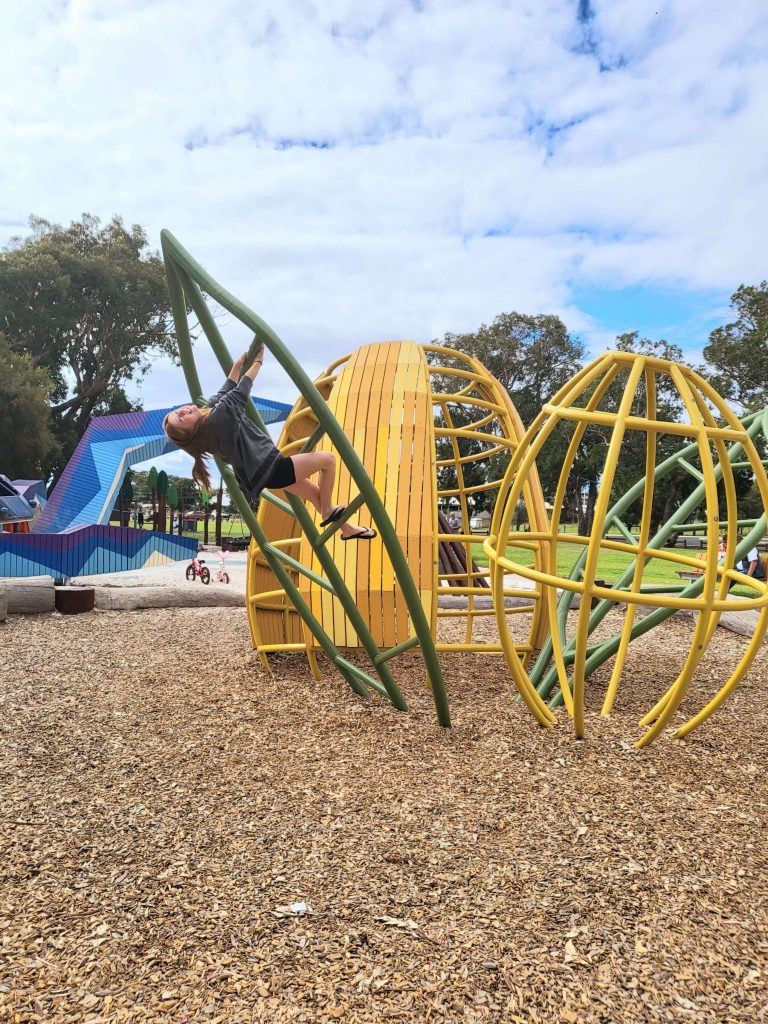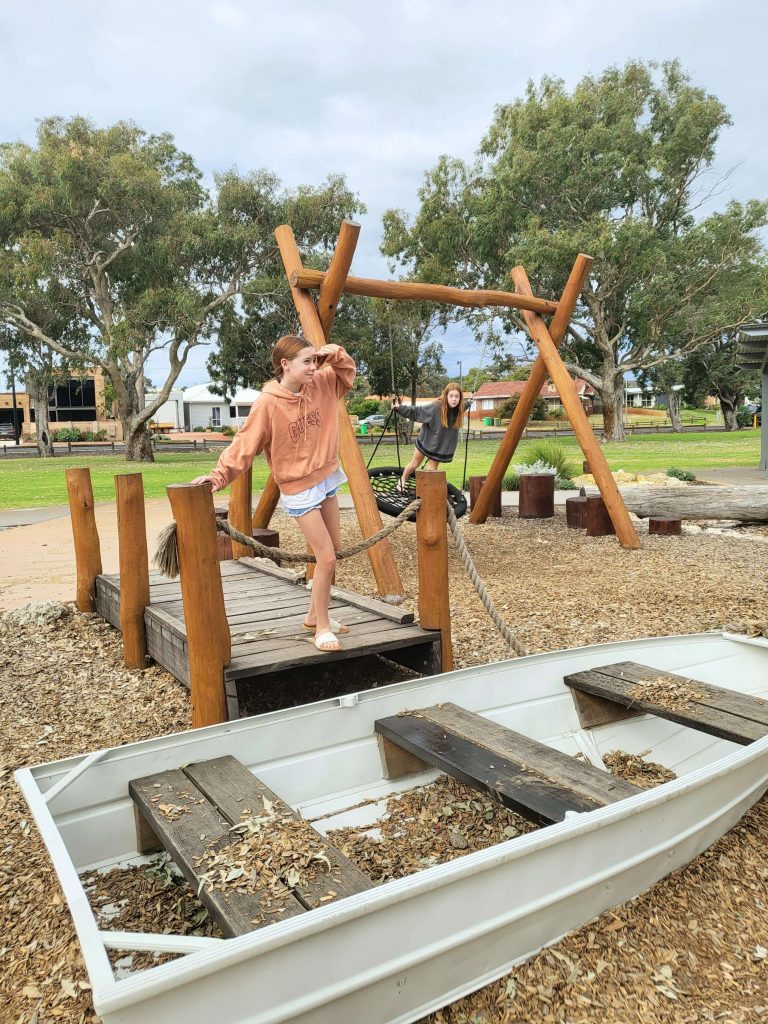 At the north end of the playground is a mangrove inspired ropes course.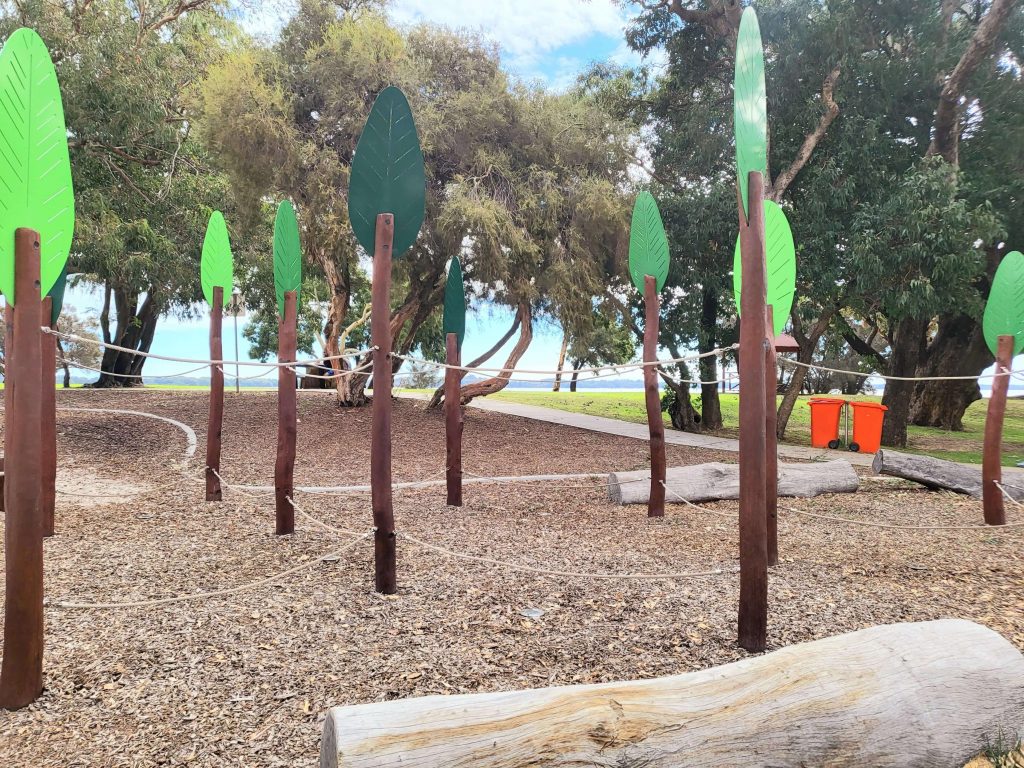 But the most popular thing with the kids was the flying fox!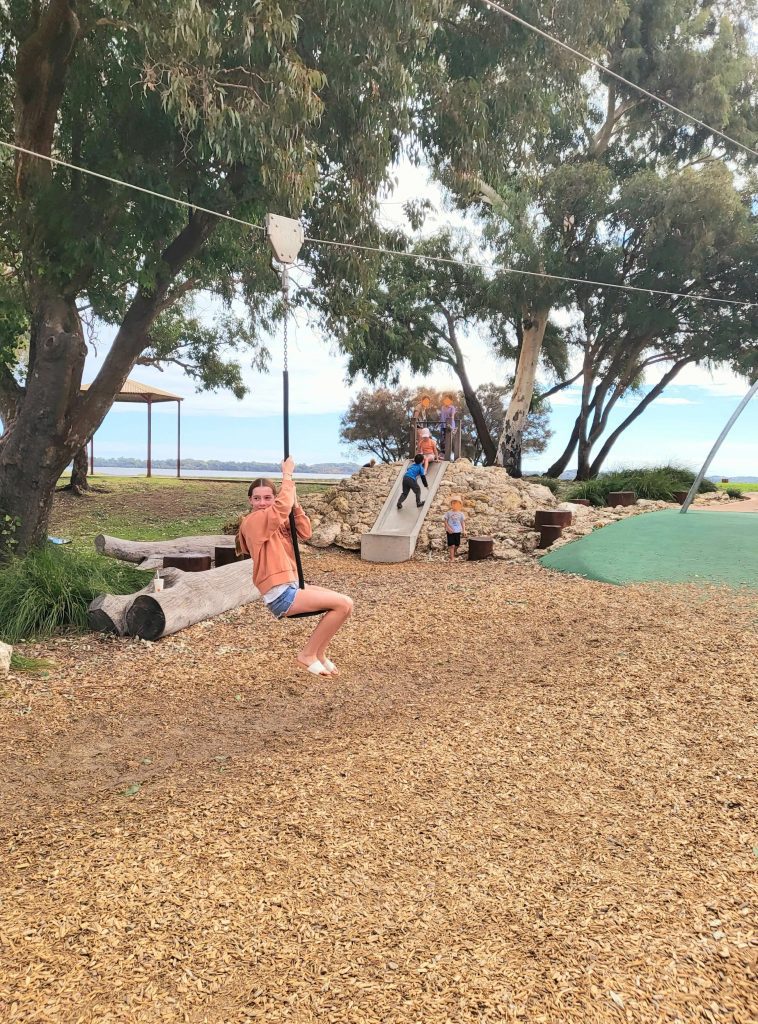 Next to the playground is some workout equipment and picnic gazebos. As there are BBQs and toilets here you could definitely stay for a while and have a picnic or grab a coffee from the servo next door or the shopping centre across the road. The playground overlooks the beautiful calm waters of the bay but keep an eye on your runners as there is no fence separating the playground from the water.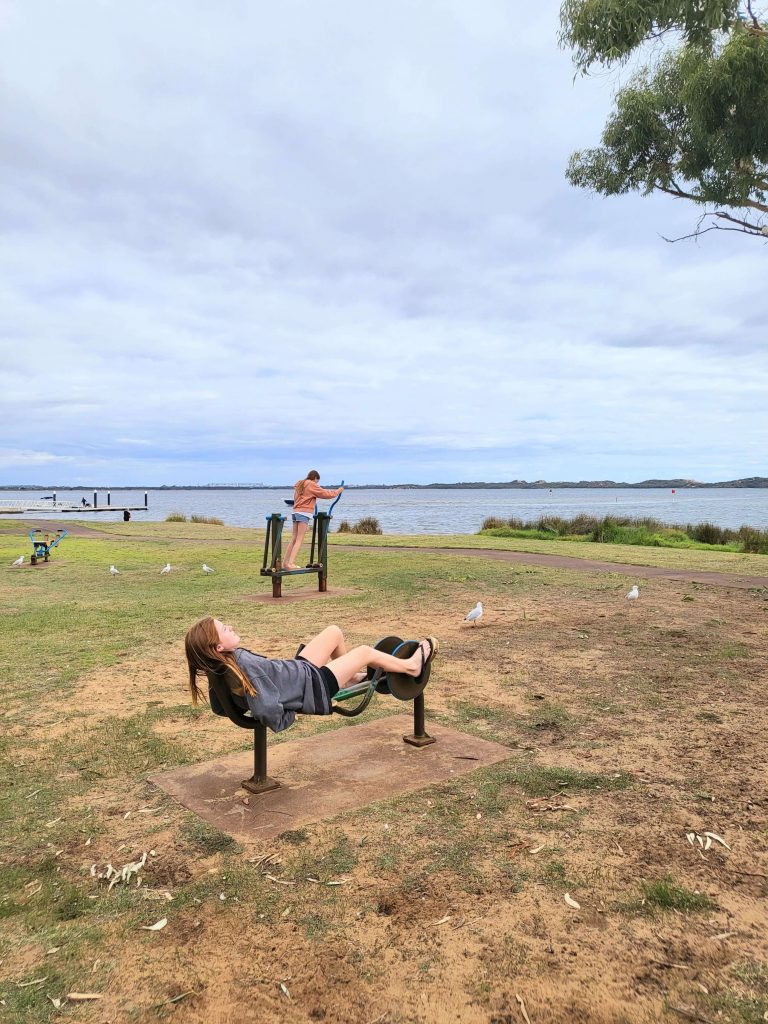 Karragarup Place Space is located at the Ridley Place Foreshore Park, at the intersection of Old Coast Road and Paris Road, Australind. There is a large car park on site. Australind is a 1hr 40min drive south of Perth.
Location
No Records Found
Sorry, no records were found. Please adjust your search criteria and try again.
Google Map Not Loaded
Sorry, unable to load Google Maps API.
Member Reviews