Tucked away down a suburban street in Duncraig (next to Davallia Primary School) is a brilliant new playground at Juniper Park. The park has both traditional and nature play equipment that will keep kids of all ages busy for some time.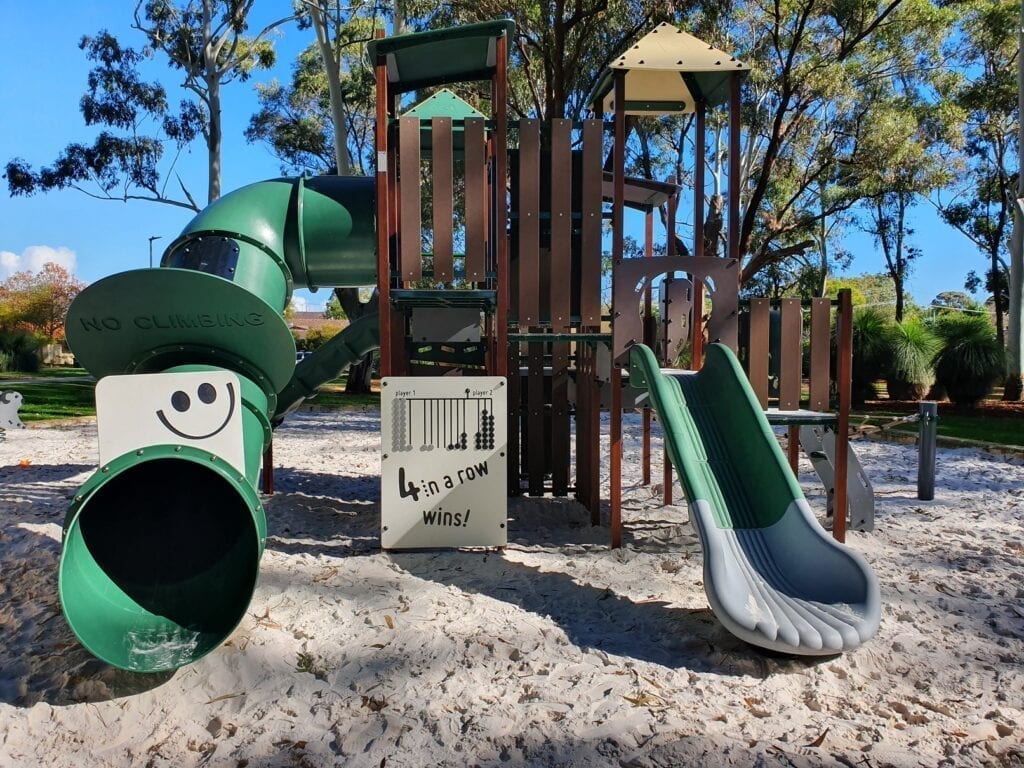 The compact playground is partly shaded by mature trees and surrounded by loads of grasstrees – making for a good game of hide and seek! A fort-like play structure is different to anything we've seen before, with multi levels and many features. It's fantastic for kindy/primary school aged children, as the sand-fall playground feature three slide and has lots of things to climb on, climbing walls, climbing ropes, and more.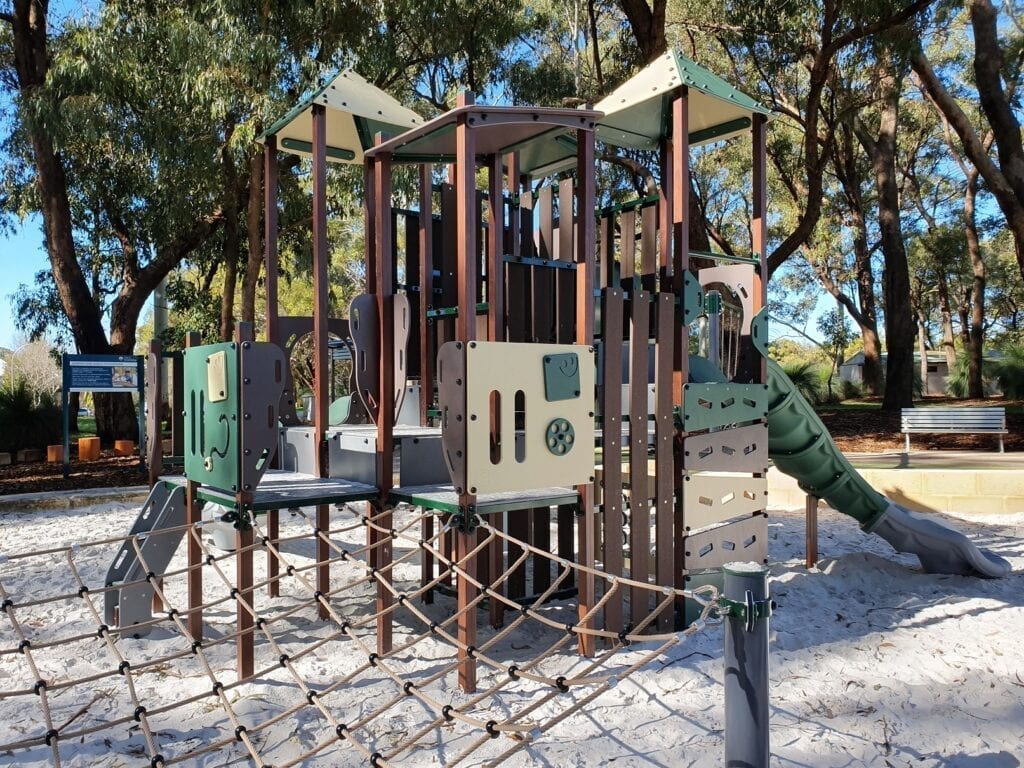 Little Chef had a swinging time on the monkey bars.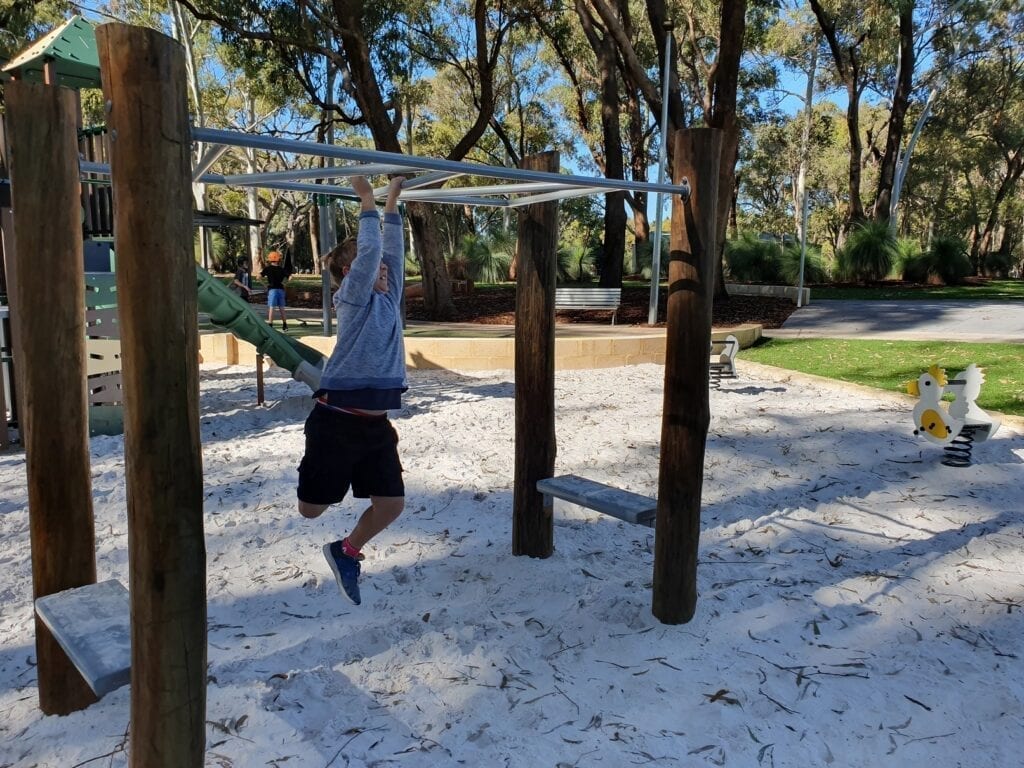 For tiny tots there's a couple of gorgeous bouncers – a cockatoo and a koala.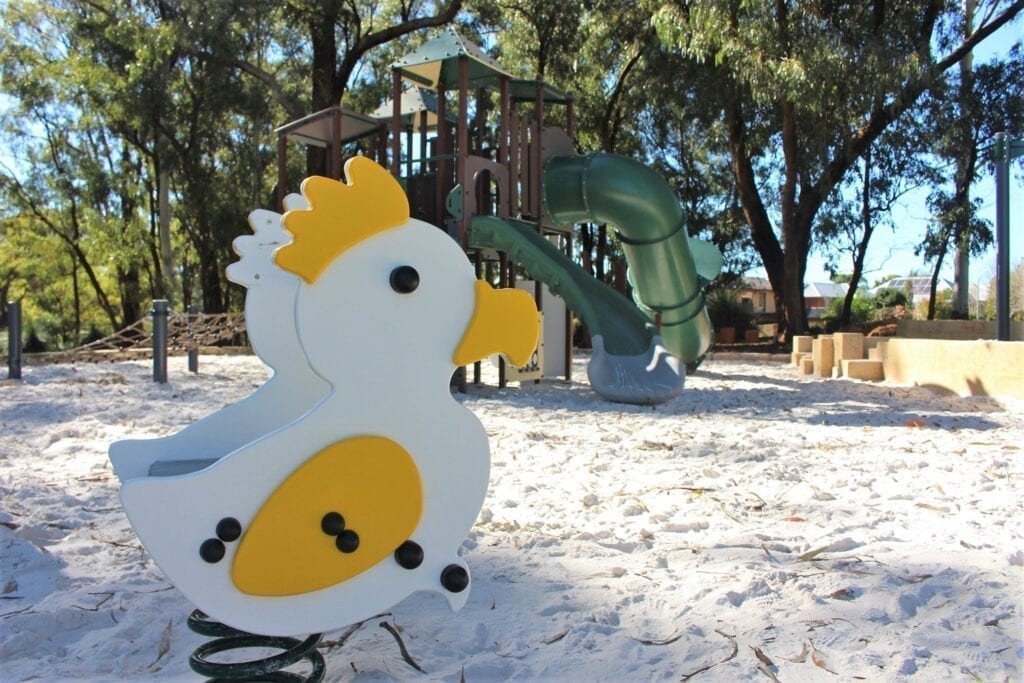 There's also a set of swings. One regular swing and a swing for babies/toddlers.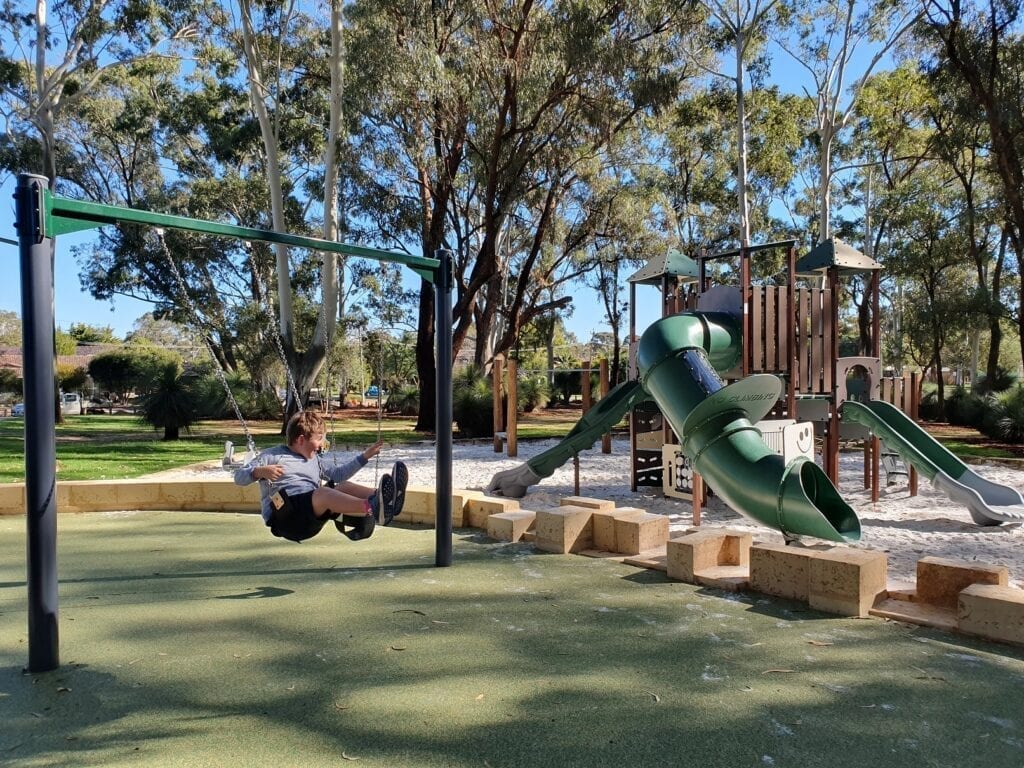 There's a naughts and crosses game, as well as "four in a row" to challenge a friend to.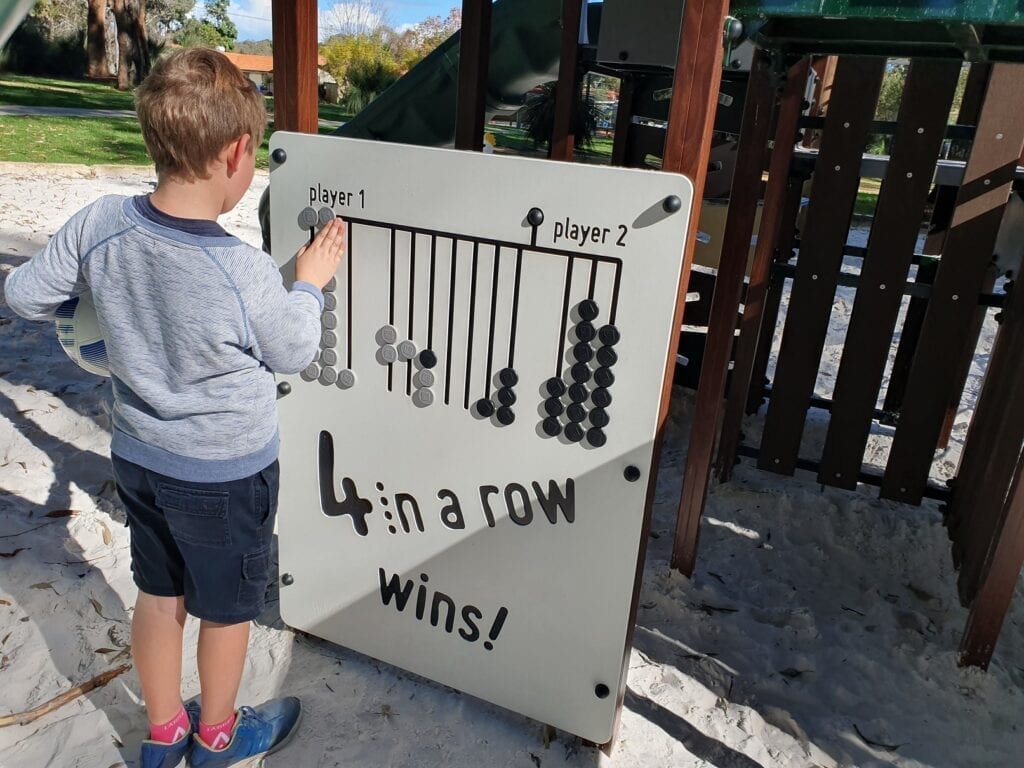 A little nature play is added into the mix, with a wood-chipped play area featuring balancing logs, stepping logs and lots of large boulders for climbing on.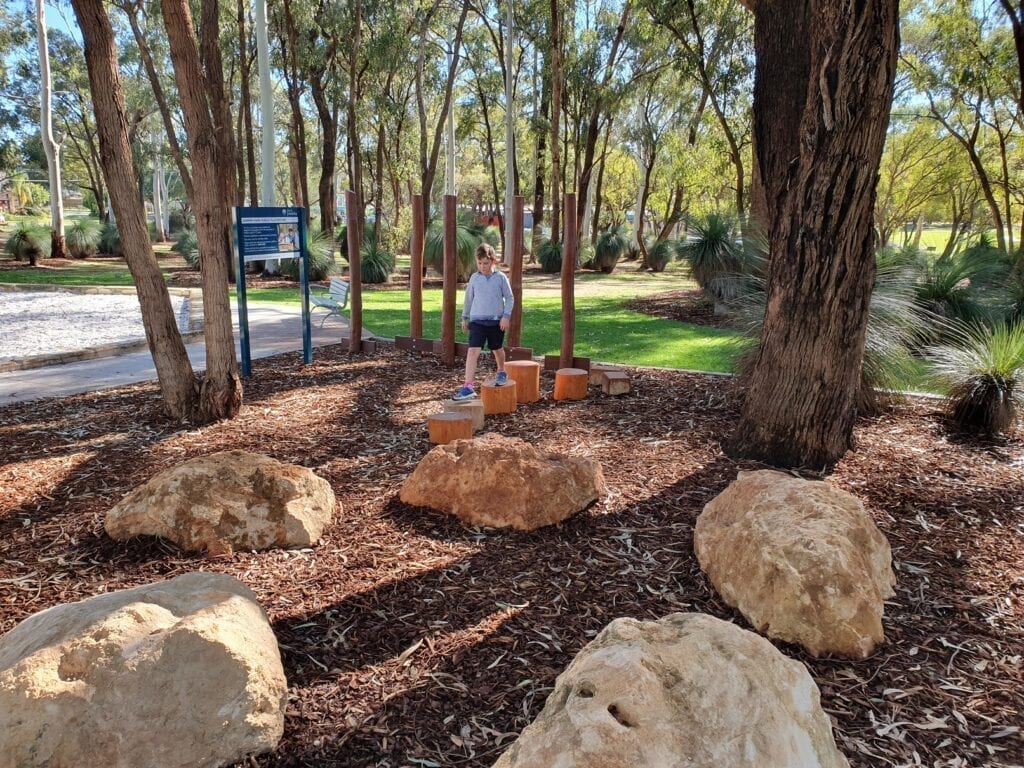 You'll also find a basketball half-court. Little Chef enjoyed this. There's a netball ring too, which is a feature we don't often see.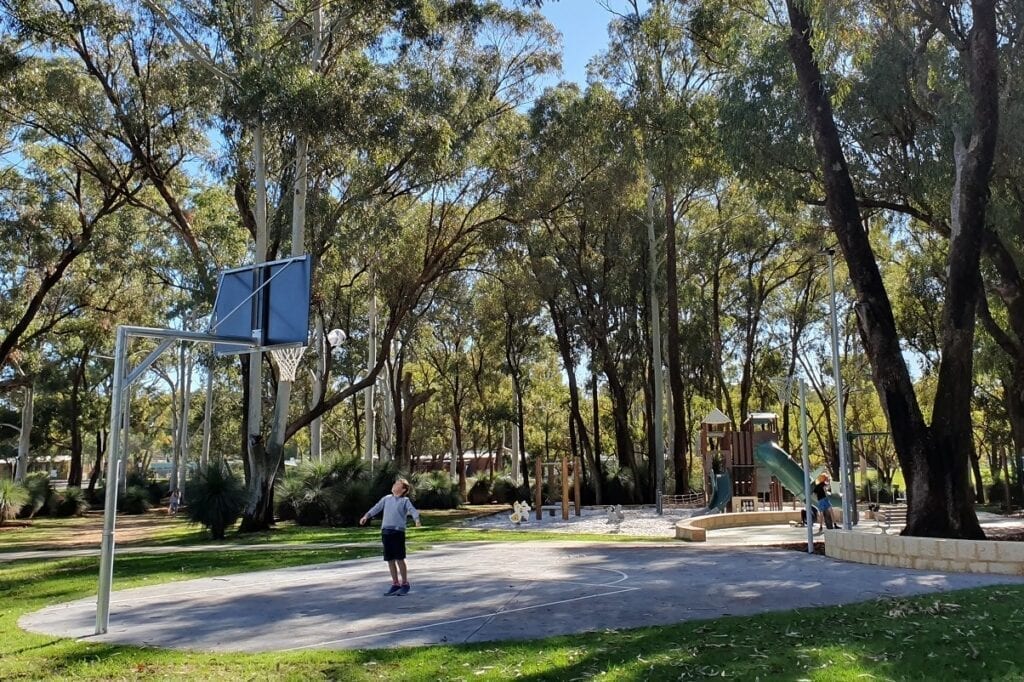 There is a sheltered seating area right next to the playground. Here there's also a water fountain for people and furry friends. Toilets are found nearby, but they are not open at all times. Parking isn't very easy to come by. Being in a school zone, many of the streets are marked with yellow lines. It may be easier to park at Carine Glades and walk to the playground via the oval.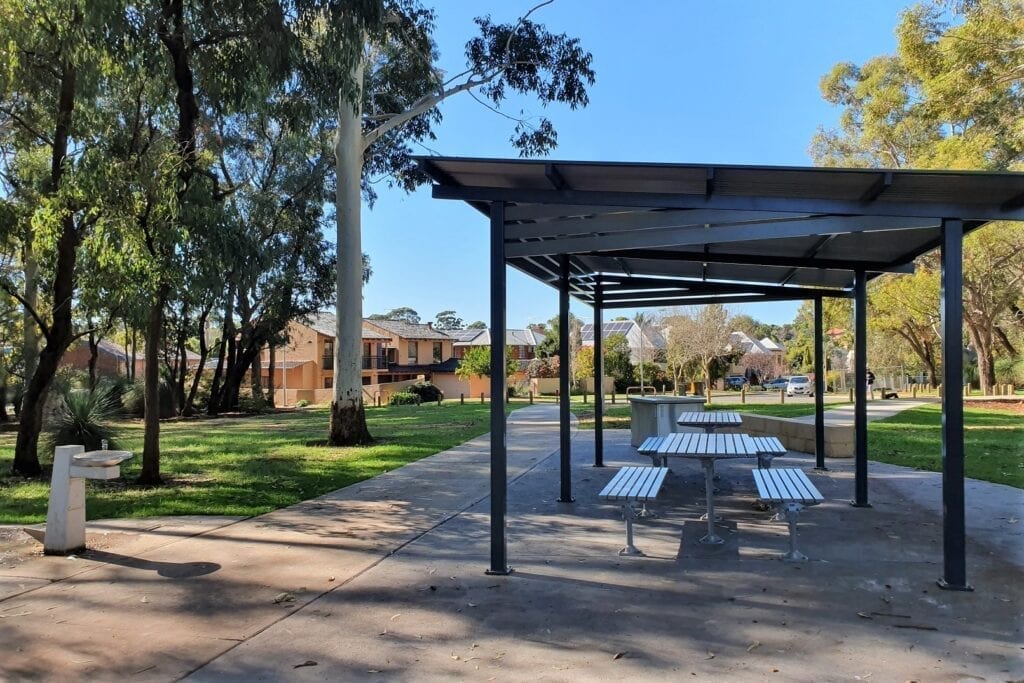 Opposite the toilet block there is a large oval with heaps of space to run around or even kick a footy.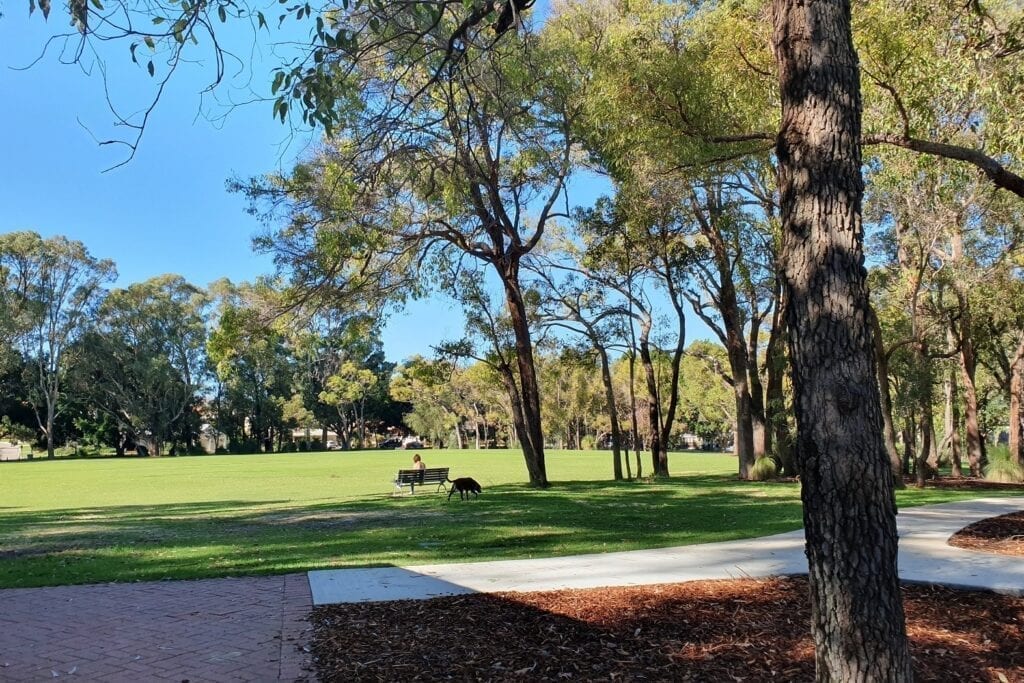 Juniper Park in Duncraig is a brilliant park to explore for all ages – remember to take a ball along!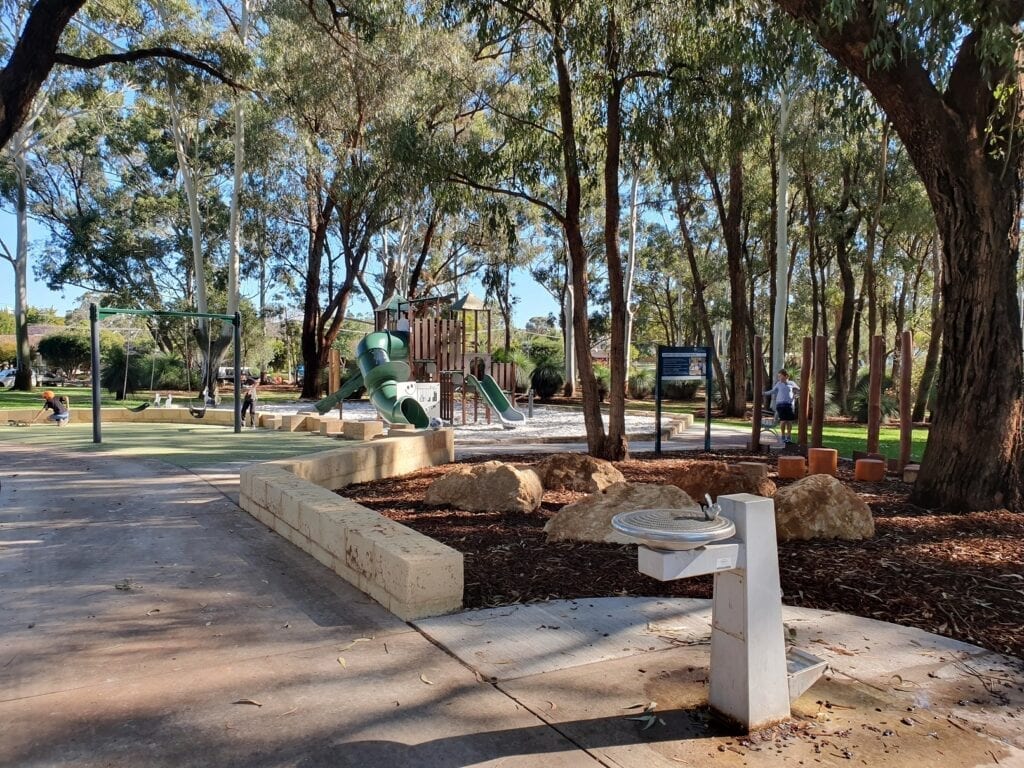 Juniper Park is found at Juniper Way, Duncraig.
Find more playgrounds in Perth here.
Location
No Records Found
Sorry, no records were found. Please adjust your search criteria and try again.
Google Map Not Loaded
Sorry, unable to load Google Maps API.
Member Reviews