Third Avenue, City Of Armadale
Wow! If your kids are into riding bikes – whatever age they are, John Dunn Challenge Park in Kelmscott is amazing. There are four bike tracks, plus a trainer track, mini track, intermediate track and advanced track – meaning there is a level to suit everyone here.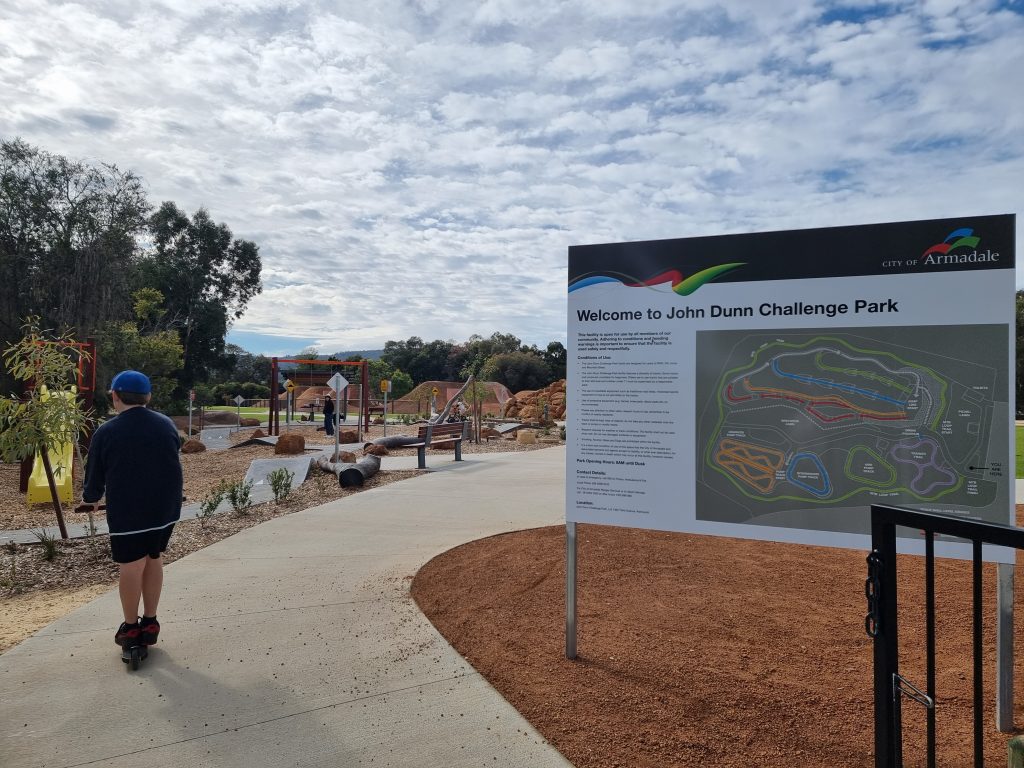 The new (as of May 2022) bike challenge park caters for all things on two wheels – specifically mountain bikes and BMXs. If your kiddos love to ride their bike, be sure to bring them here. The John Dunn Challenge Park is ideal for little ones on balance bikes and training wheels, right up to experienced teens and adults that love to pull tricks on their BMXs.
Young children will enjoy the Trainer Trail. This is like a mini road with traffic signs, road markings, zebra crossings and small humps.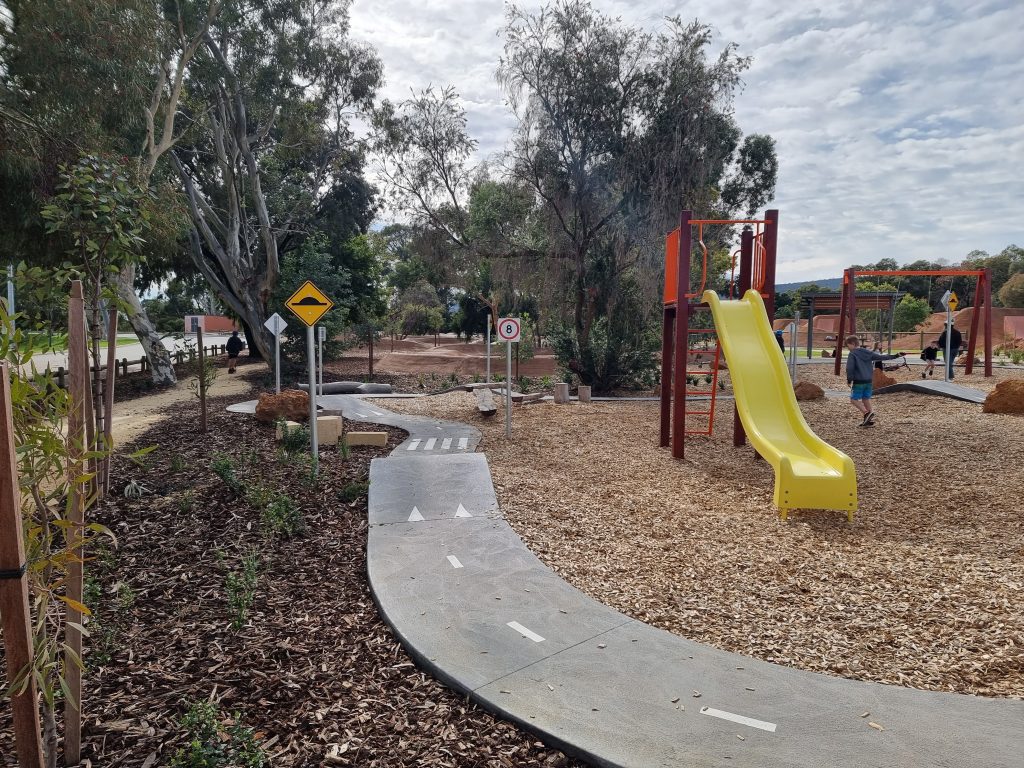 Weaved in and around this little track is a small playground. There's a slide, a couple of swings, as well as nature play elements like balancing logs and rocks.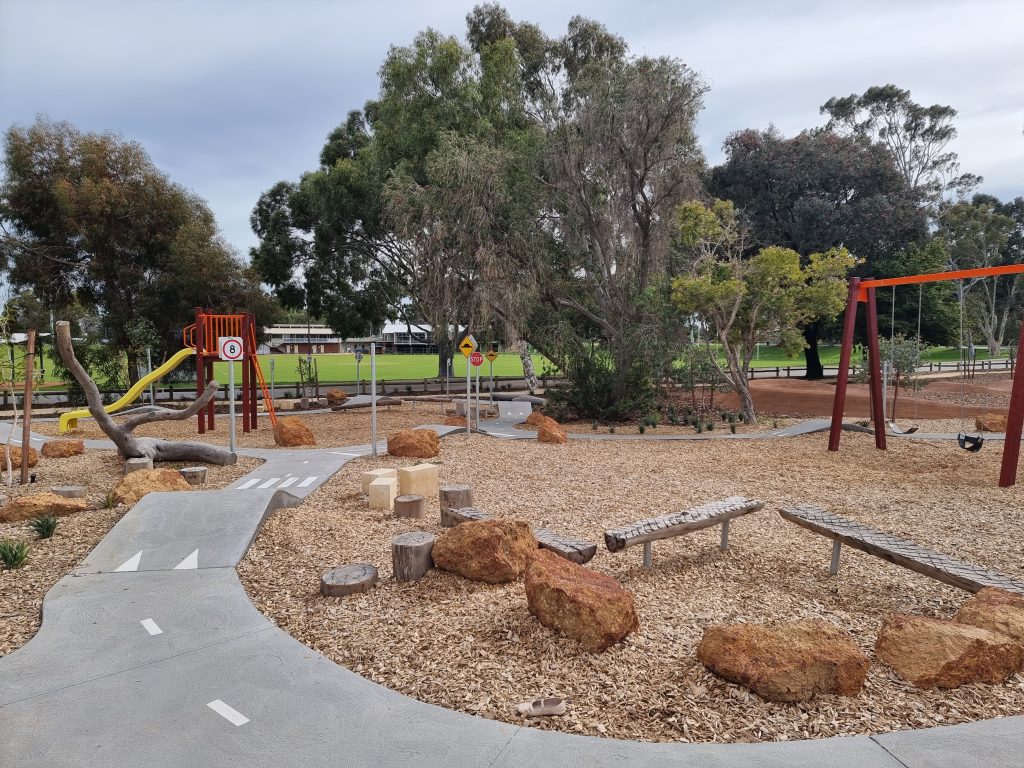 Primary school-aged kids will love the two small pump tracks, there is a mini bike pump track, as well as an intermediate bike pump track.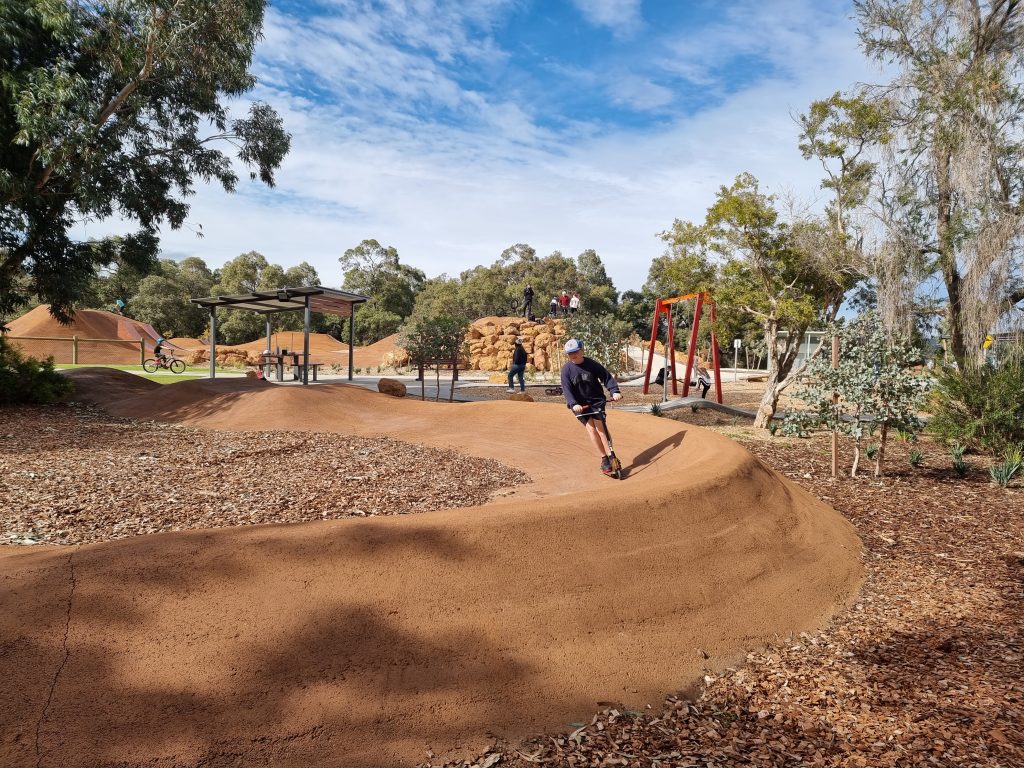 Once the kids have honed their bike riding skills and grown their confidence, they might like to try the large advanced bike bump track.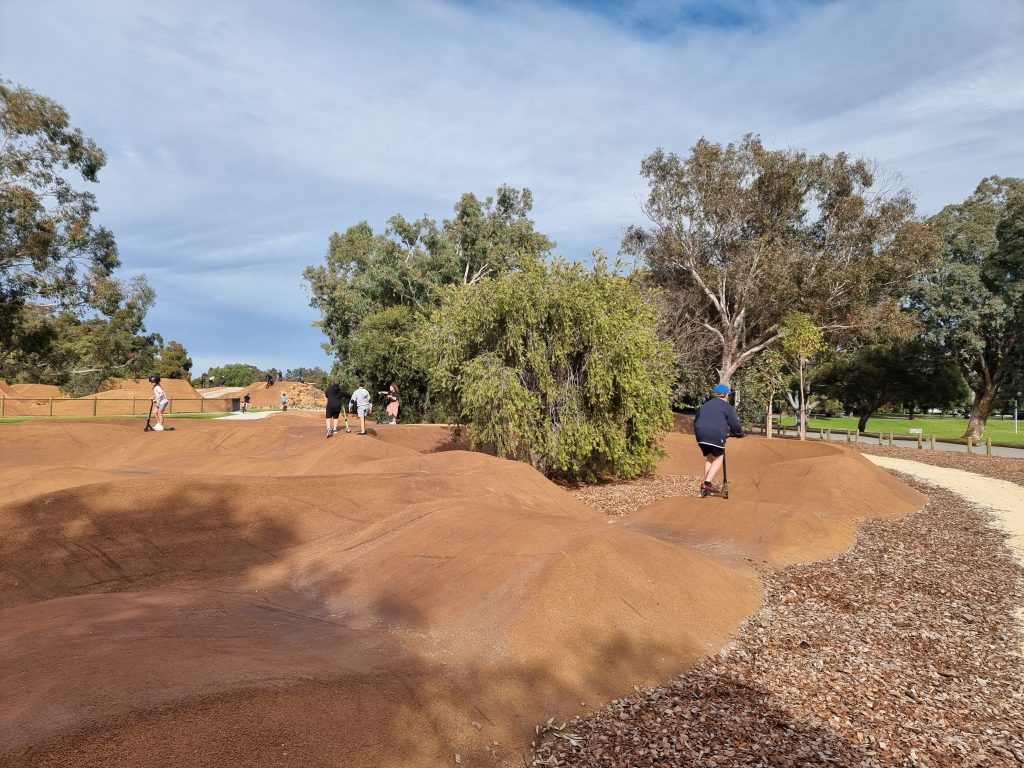 Adrenaline junkies that have advanced bike riding skills will want to try the Jump lines – these range in difficulty from beginner to extreme.
It was super impressive watching the riders get plenty of air time.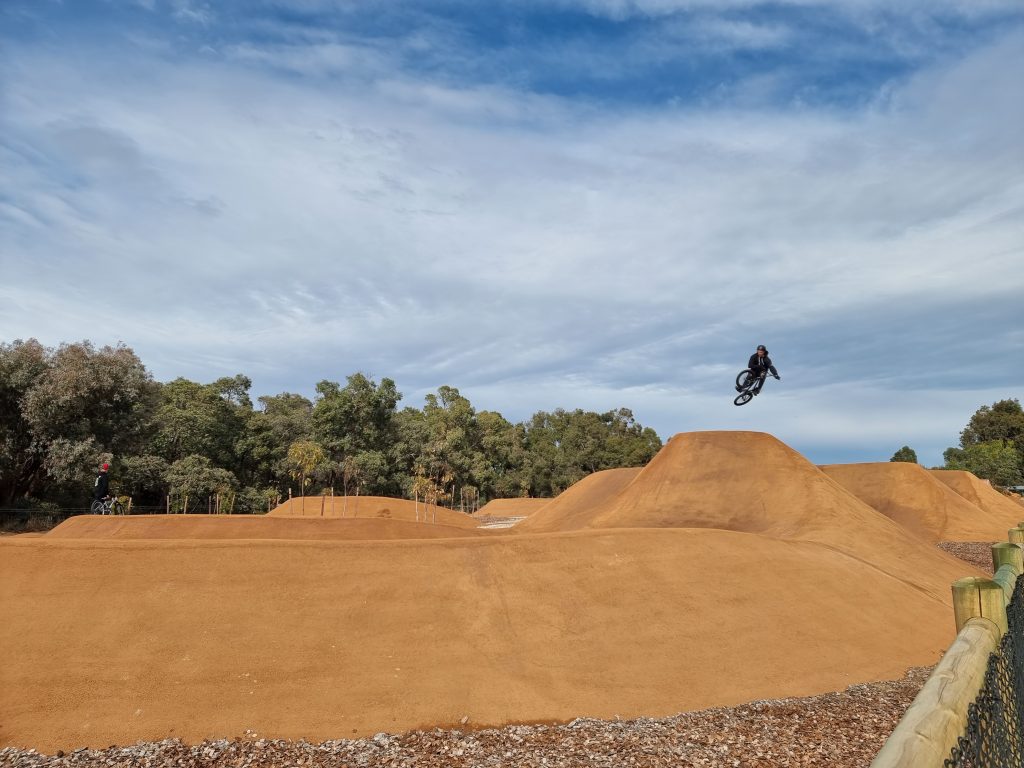 And around the entire John Dunn Challenge Park is an easy MTB (mountain bike) trail. The facilities at the challenge park are good, with toilets, a few tables and shelters and a water fountain. There's a lawn down the middle, in-between the pump tracks and jump lines. This is a good spot to throw down a rug and watch the kids. There's even a bike repair station with handy tools.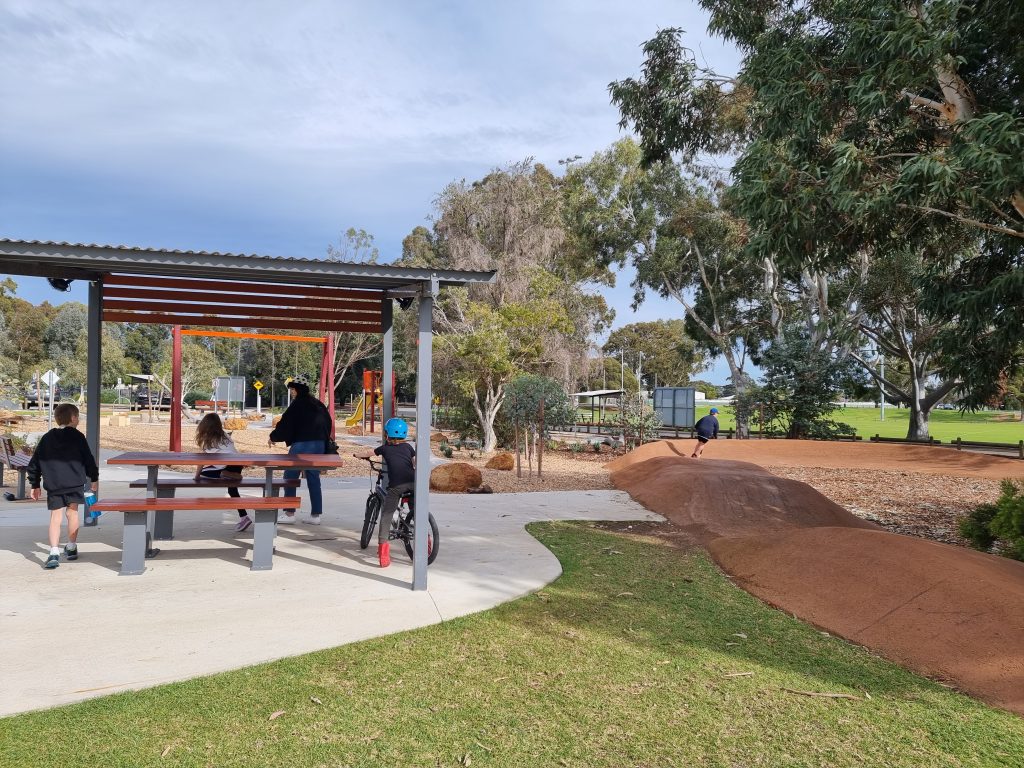 We're very familiar with John Dunn Memorial Park, Little Chef plays baseball there. TBall and AFL are also played on the oval. Which is handy for kicking a ball around. There is a playground on the other side of the oval, from the bike park.
If you bring your dog along, they are only allowed in part of the bike park, on leads. But there is a dog park next to the car park too.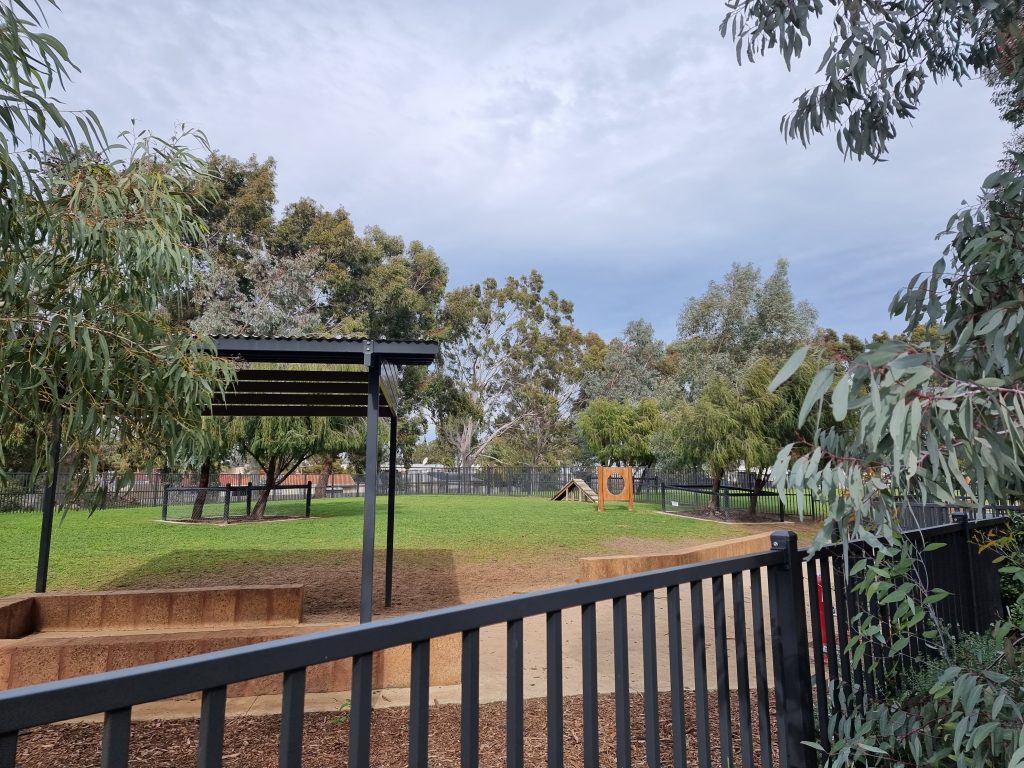 The John Dunn Challenge Park in Kelmscott is a brilliant facility for bike fans in Perth. Be sure to check it out!
Find The John Dunn Challenge Park at John Dunn Memorial Park, Third Ave, Kelmscott.
Find more bike parks in Perth here.
Location
No Records Found
Sorry, no records were found. Please adjust your search criteria and try again.
Google Map Not Loaded
Sorry, unable to load Google Maps API.
Member Reviews