Highland Range, nestled in the foothills of the Darling Ranges and surrounded by nature, is a new estate in Jane Brook with a brand new playground!
The wood chip playground includes a variety of natural play areas for children to explore. There there are stepping logs, a large climbing ladder, stepping poles, balancing logs, and a web swing.
At the centre of the nature play is a playground structure with multiple things to occupy the kids including two slides, climbing ladders, climbing walls, a metal tunnel to climb through and a fireman pole.
The playground also includes a basketball hoop and a netball ring, so make sure to bring a ball.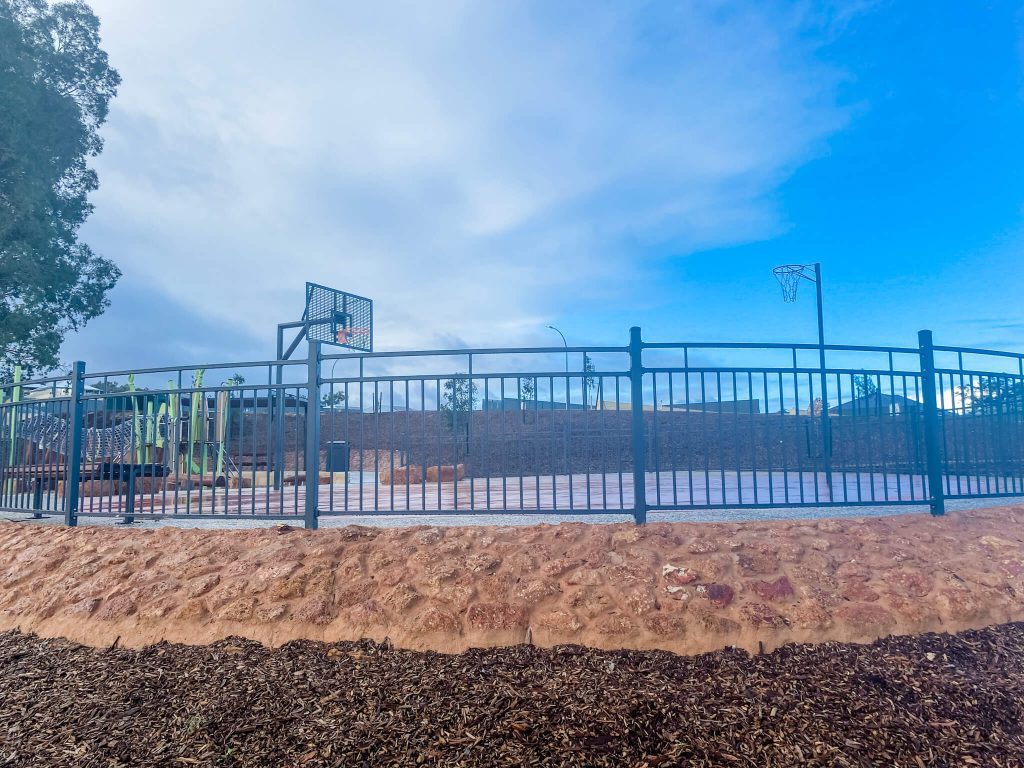 In addition, there is a bike/scooter track where the kids can race.
There are no toilets, and I recommend bringing a picnic rug or chairs if you want to sit as seating is limited and there is no grass to sit on. There is little to no shade in the summer, so wear a hat and be sure to apply sunscreen.
There are a lot of fun things at this park, so it will keep the kids busy for a long time.
Location
No Records Found
Sorry, no records were found. Please adjust your search criteria and try again.
Google Map Not Loaded
Sorry, unable to load Google Maps API.
Member Reviews