Herdsman Lake Regional Park is a great location for a family walk, play and picnic.
There are 2 playgrounds around the lake, one at Glendalough Open Space and the other at Popeye Lake Parkland.
Glendalough Open Space is a lovely little play area with parking directly next to it off the main road access.  This area has swings, seesaw, flying fox, slides and numerous climbing frames to entertain kids of all ages.
The surrounding thick woodland and the main walking/cycling path around the lake make this is a great spot to start and end a nature walk.  During our visit in Spring there were a few flooded areas but during drier months this area is quite safely away from any water.
The other playground atHerdsman Lake Regional Park is Popeye Lake Parkland set-back from the lake.  It includes a few different play structures such as these colourful walk-on-beams.  Great for challenging your balance!
Something different is this spider web trampoline – although it wasn't very bouncy in the middle the kids loved it all the same.

The main playframe includes a slide and climbing frame and flying fox.

Lastly in this area is a spider web frame for those little ones who just love to climb!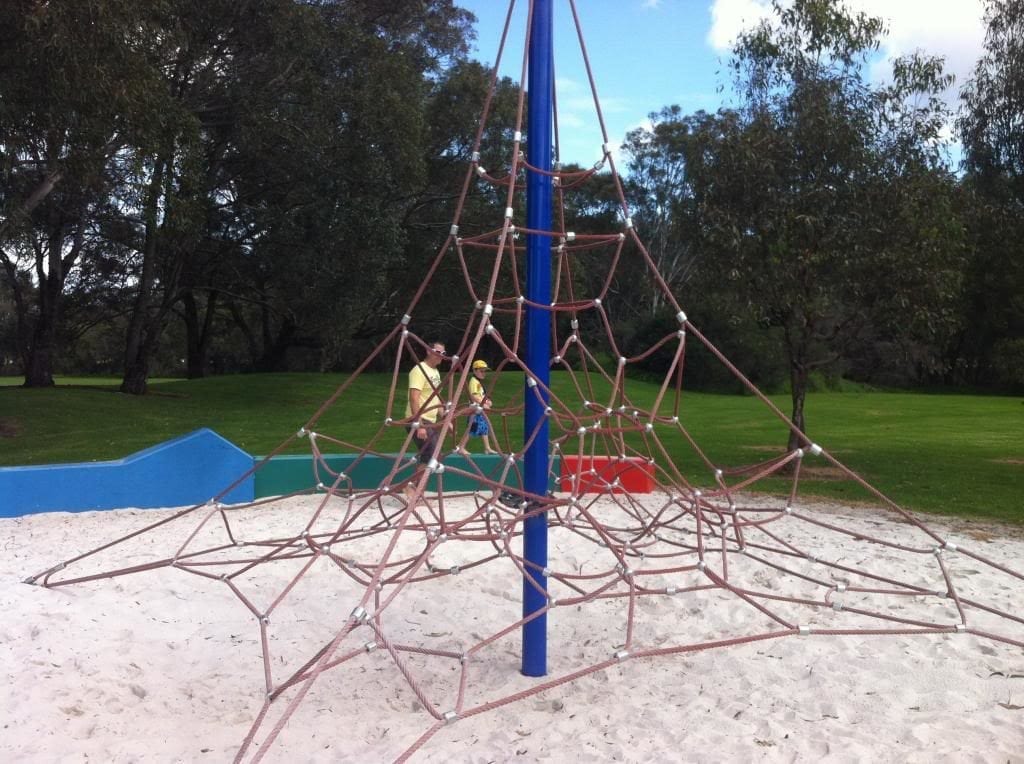 This playground overlooks the main lake and is truly stunning.  You can start a walk in either direction to find lots of fun and interesting things to do and see.
Collecting sticks seem to be the flavour of the day on our walk and digging in the mud with the sticks – sometimes it's the simple things that work best.
During our springtime visit, the parkland was lush and full of plenty of wildlife to see and hear.  The scenery was truly amazing!


Herdsman Lake Regional Park is a great place to come with kids scooters/ride on toys and bikes for a family bike ride or just a simple nature walk like we did.
Find more playgrounds in Perth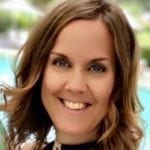 Lorraine is co-owner of Buggybuddys and is a mother to Blake (9) and Lollie (6).
Lorraine is co-owner of Buggybuddys and is mother to Blake (10) and Lollie (8).  Lorraine is passionate about health and fitness and loves exploring Western Australia in her Caravan.
Location
No Records Found
Sorry, no records were found. Please adjust your search criteria and try again.
Google Map Not Loaded
Sorry, unable to load Google Maps API.
Member Reviews