Hawker Playground in Warwick, found in the northern suburbs, has recently enjoyed a makeover! The new play equipment will keep primary school aged kids, as well as confident toddlers entertained.
The sand-fall playground has a fort-like metal play structure, which great for a little imaginative play. This play equipment is fantastic for kindy/primary school aged children, as there are lots of things to climb on. There's a steering wheel, ladder, climbing wall, sloping climbing ropes, bridge, shop front and a slide.
No playground is complete without swings. At Hawker Park there is a set of swings – one regular swing and a swing for a baby/toddler.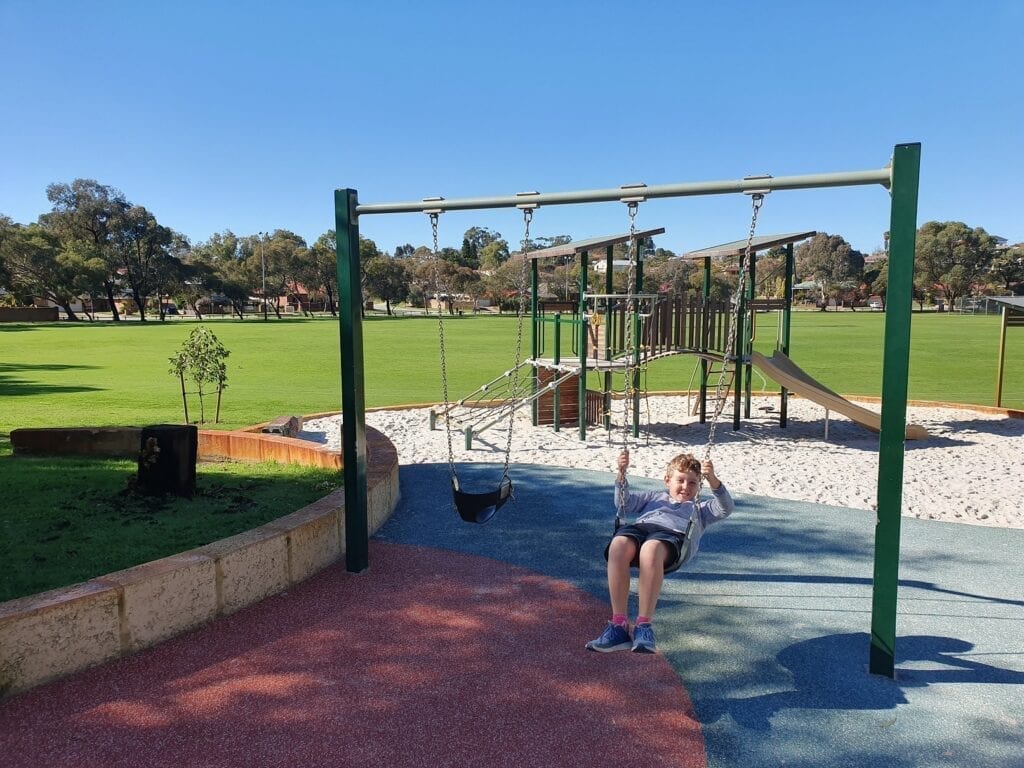 Climb the soft-fall slope or rocks to the metal slide. This is much faster than the other plastic slide and just wide enough for two small children to ride the slippery dip side by side.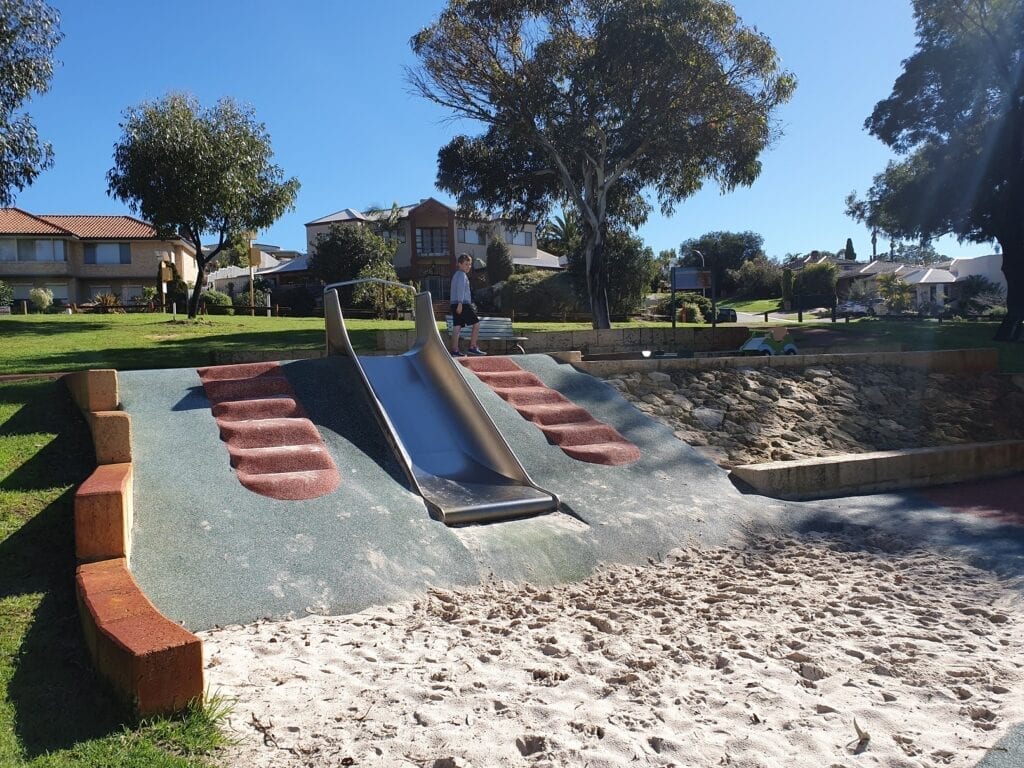 Be careful of the croc… A large green log is also a crocodile!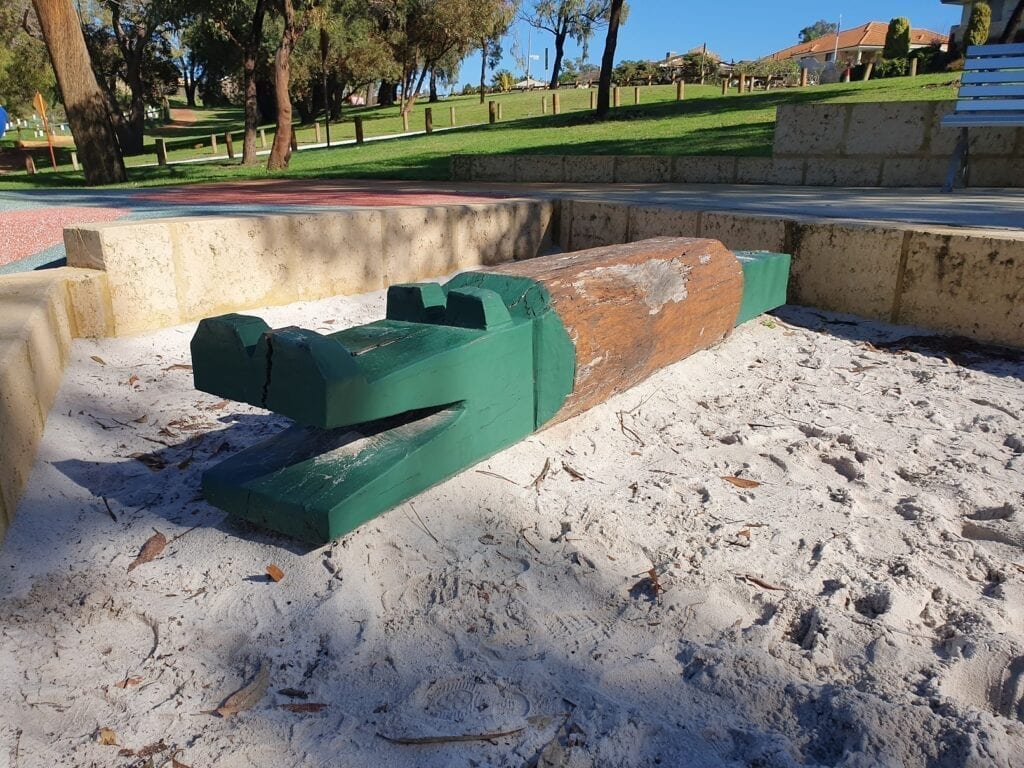 Little ones will love the bouncy green car too.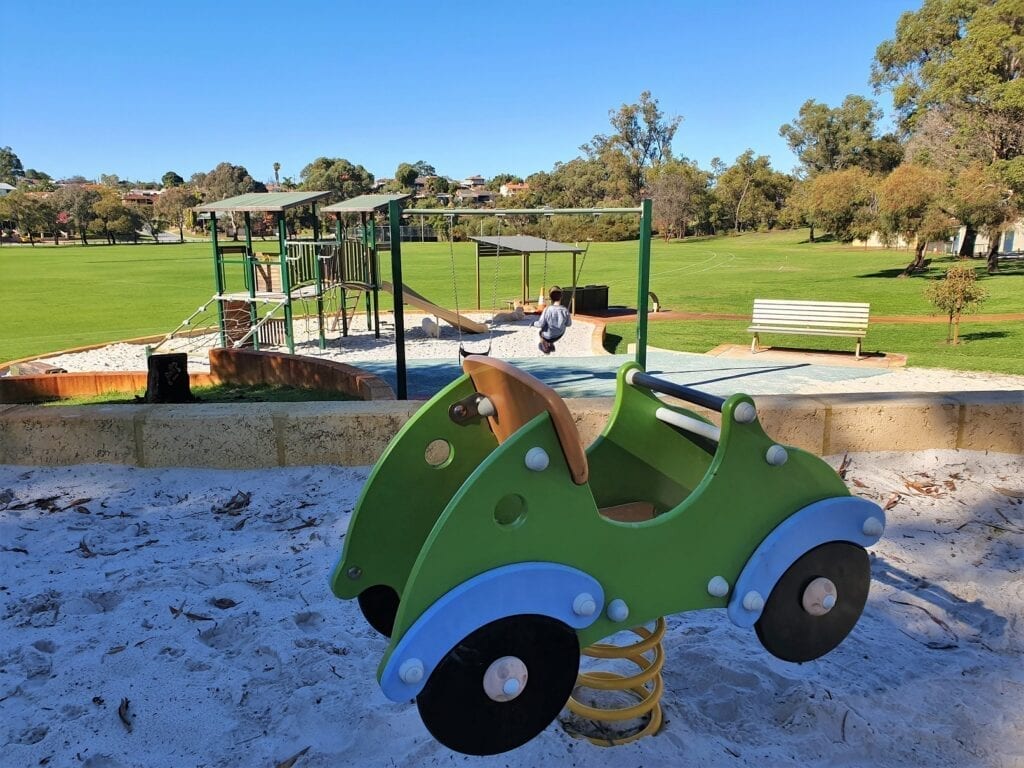 Hawker Park in Warwick is also home to a large grassed oval area, with heaps of space to run around or kick a footy into the AFL goals.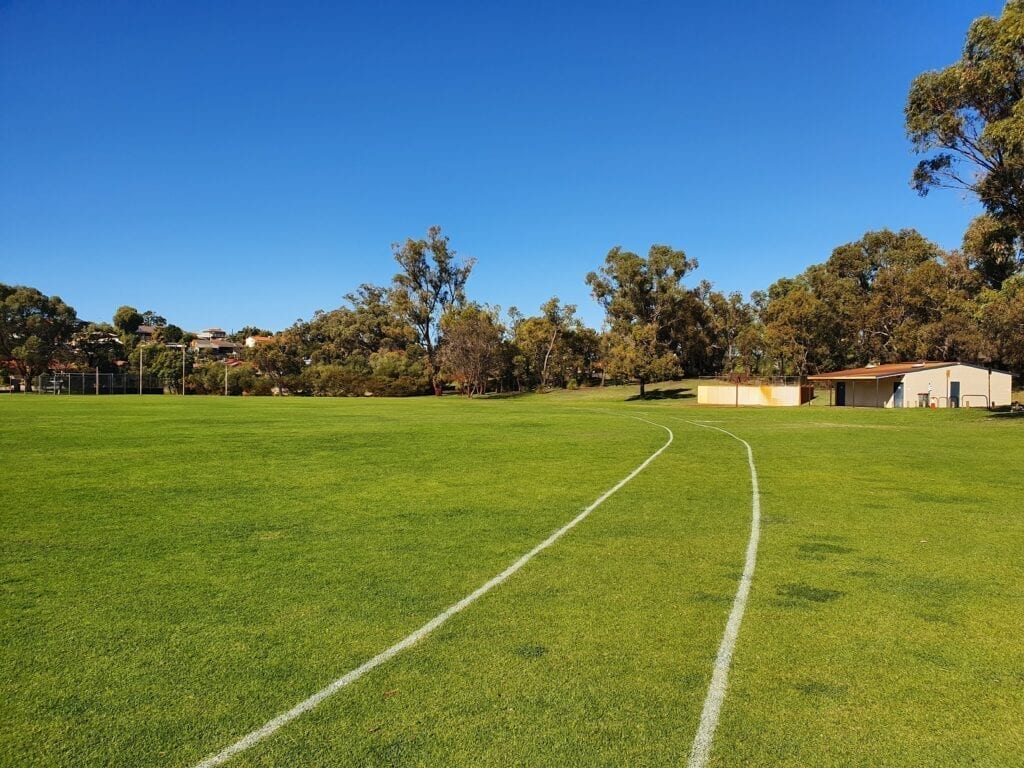 You'll also find a basketball half-court.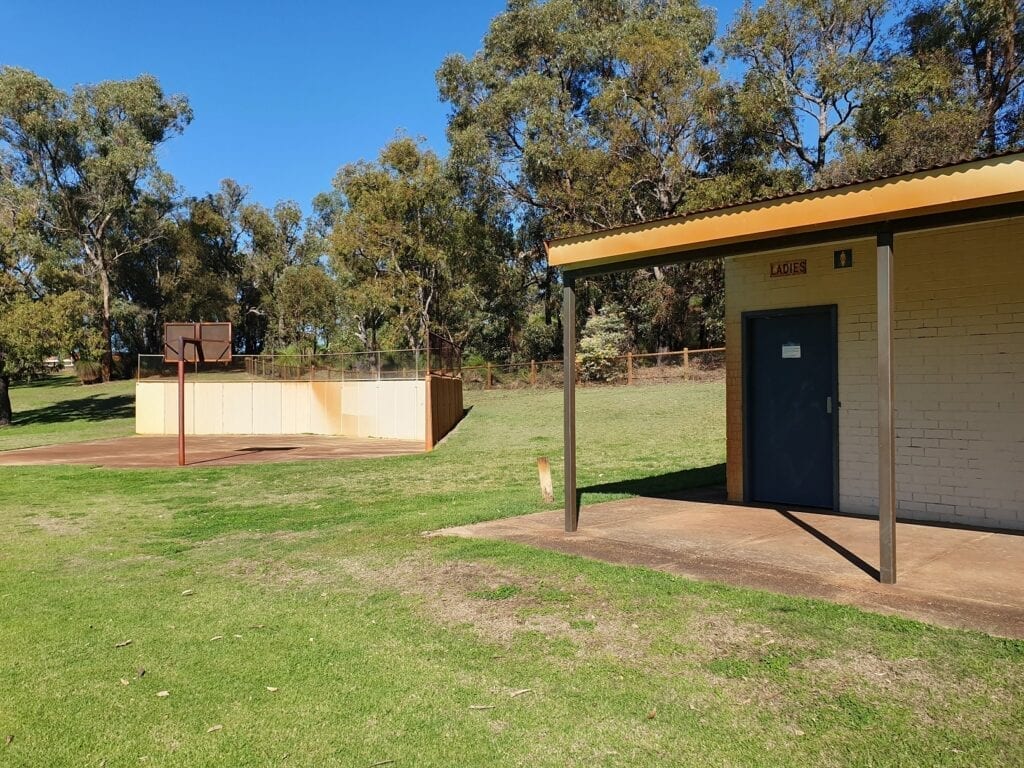 A covered picnic table and water fountain are found next to the play area.
Parking is easy, with a large car park on site. And good news if you're toilet training – the public toilets are open between 6am and 8pm daily. The Hawker Playground in Warwick is a small and quiet park to explore. We visited in the morning and it was partially covered in shade by trees. While we were there we spotted lots of dog walkers, as well as kids having a kick about on the oval.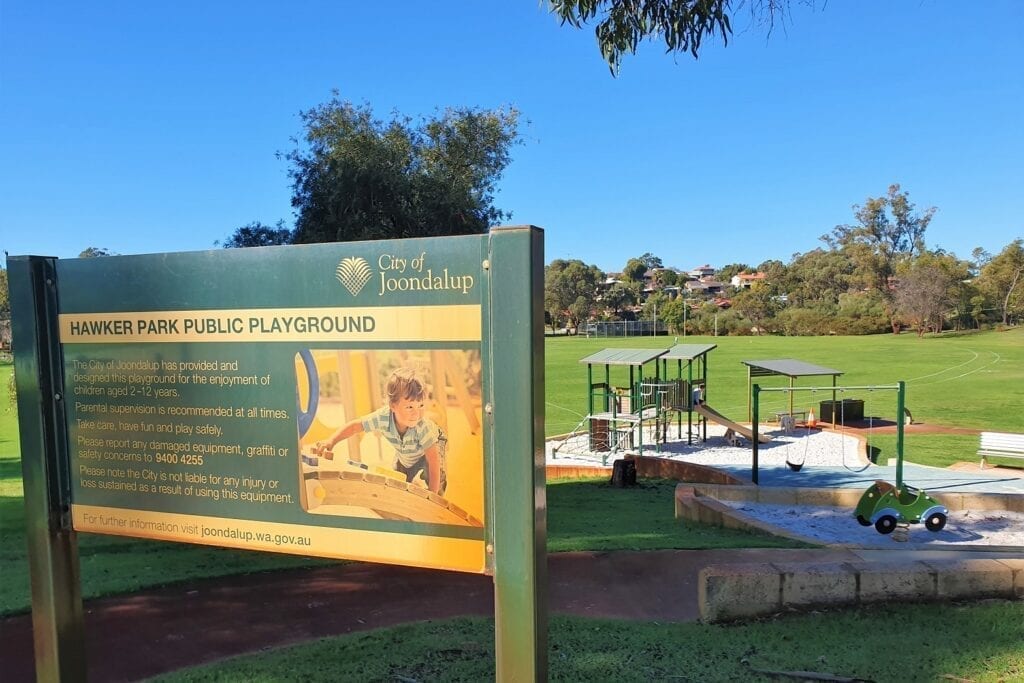 Hawker Playground is found in Hawker Ave in Warwick.
Find more playgrounds in Perth here.
Location
No Records Found
Sorry, no records were found. Please adjust your search criteria and try again.
Google Map Not Loaded
Sorry, unable to load Google Maps API.
Member Reviews