Featherflower Avenue, Dayton, City Of Swan
Featherflower Park is located in Dayton it is a new open space that has just been added to the suburb.
The park includes stunning natural wetlands with different play areas for kids of all ages to explore plus an outdoor gym for the adults.
The park has kept its authenticity by keeping the site's existing elements and complementing it with additional plantings, including a variety of native plants.
Take a stroll around the wetlands or bring the kids bikes or
scooter
there is a footpath for you to follow. You will come across different play areas for the kids to stop and explore.
First stop is a sand-based play area, which has a slide, swing set, balance beams and sand play equipment.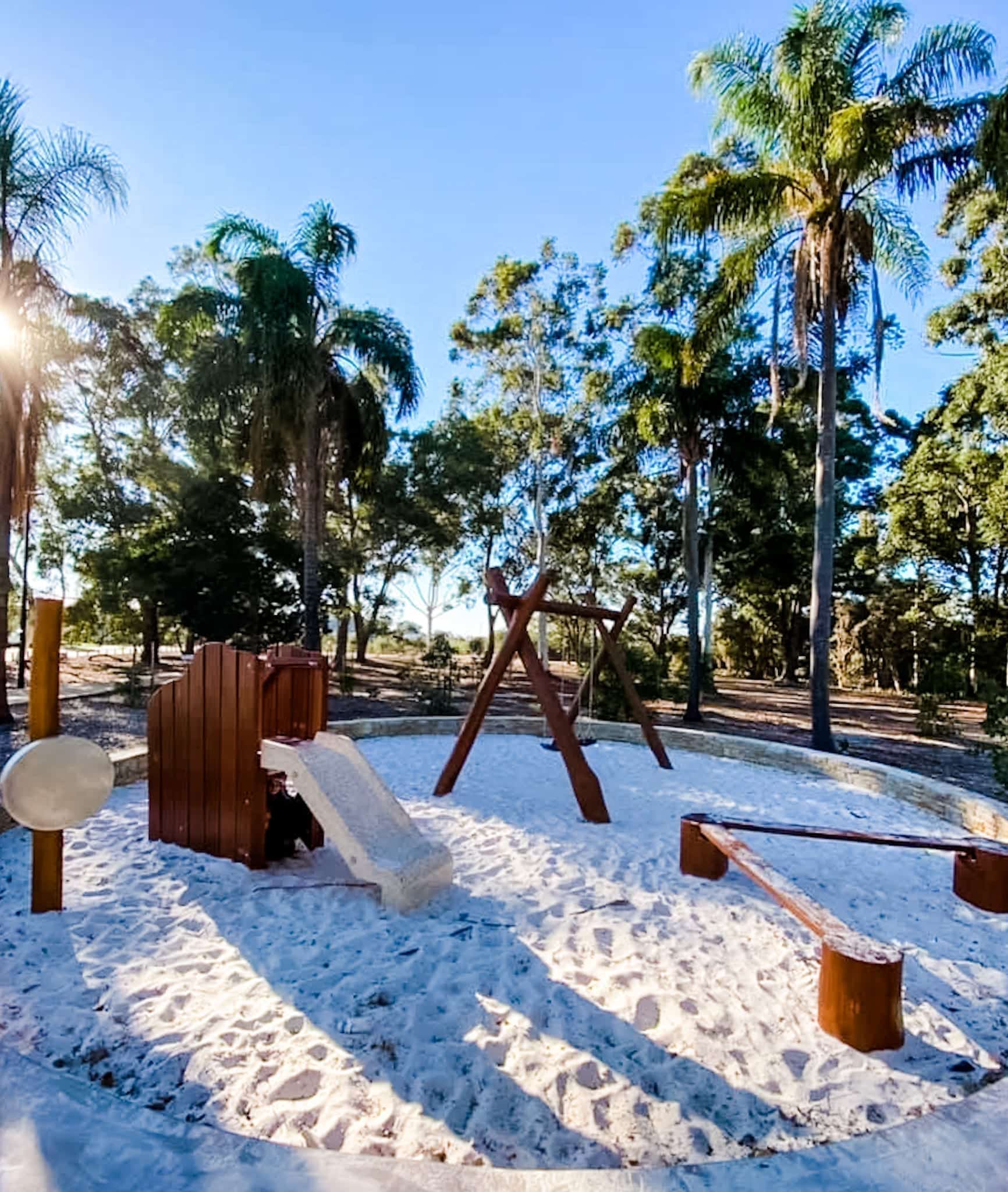 There is a large sheltered seating area that overlooks the playground and a large grassed area so the kids can run around or kick a ball.
Continue along the path and you will come across a second play area that is located off to the side it has a cement slide, balance beams and logs.
Once the kids have finished there, keep walking and hidden amongst the trees there are some tunnels for the kids to go through and explore.
Next stop is a seated flying fox, this was really cool, and where we spent most of our time. Right near the flying fox, there are more balancing beams and logs for your kids to practice their balancing.
If you manage to get your little one off the flying fox the next stop is an outdoor gym which consists of a wobble board, butterfly and shoulder press, leg lift, leg press and back extension.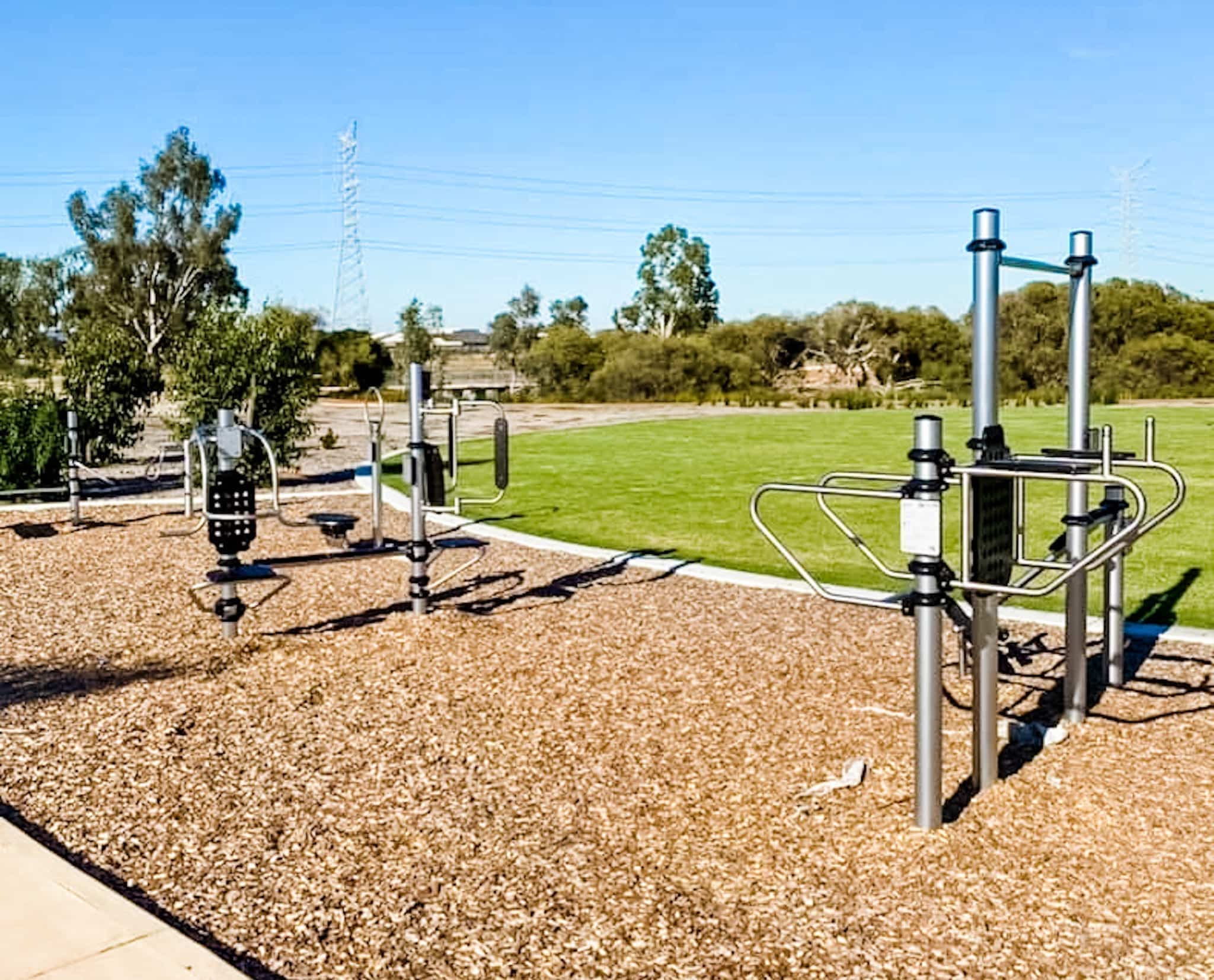 There is another large open grassed space for running, or for stretching after your work out with another large sheltered table area.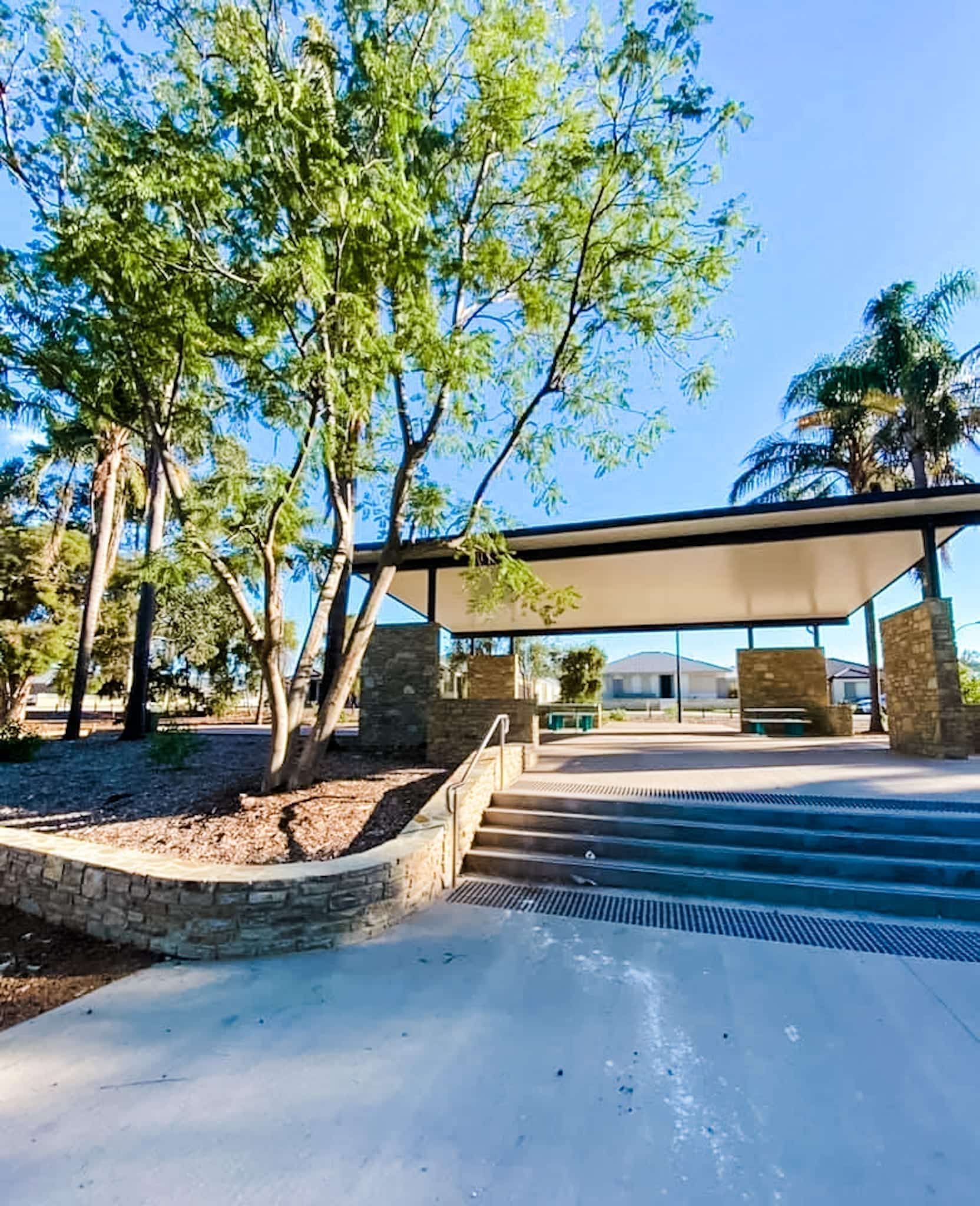 Once you have finished your workout, or skip past the work out equipment, continue along and you will come across a bridge with water underneath and some very friendly ducks.
This open space is such a beautiful little spot, if you love nature then this is a great place to visit. There are multiple benches for you to sit and just take in the scenery, drinking fountains along the way and has a great amount of parking.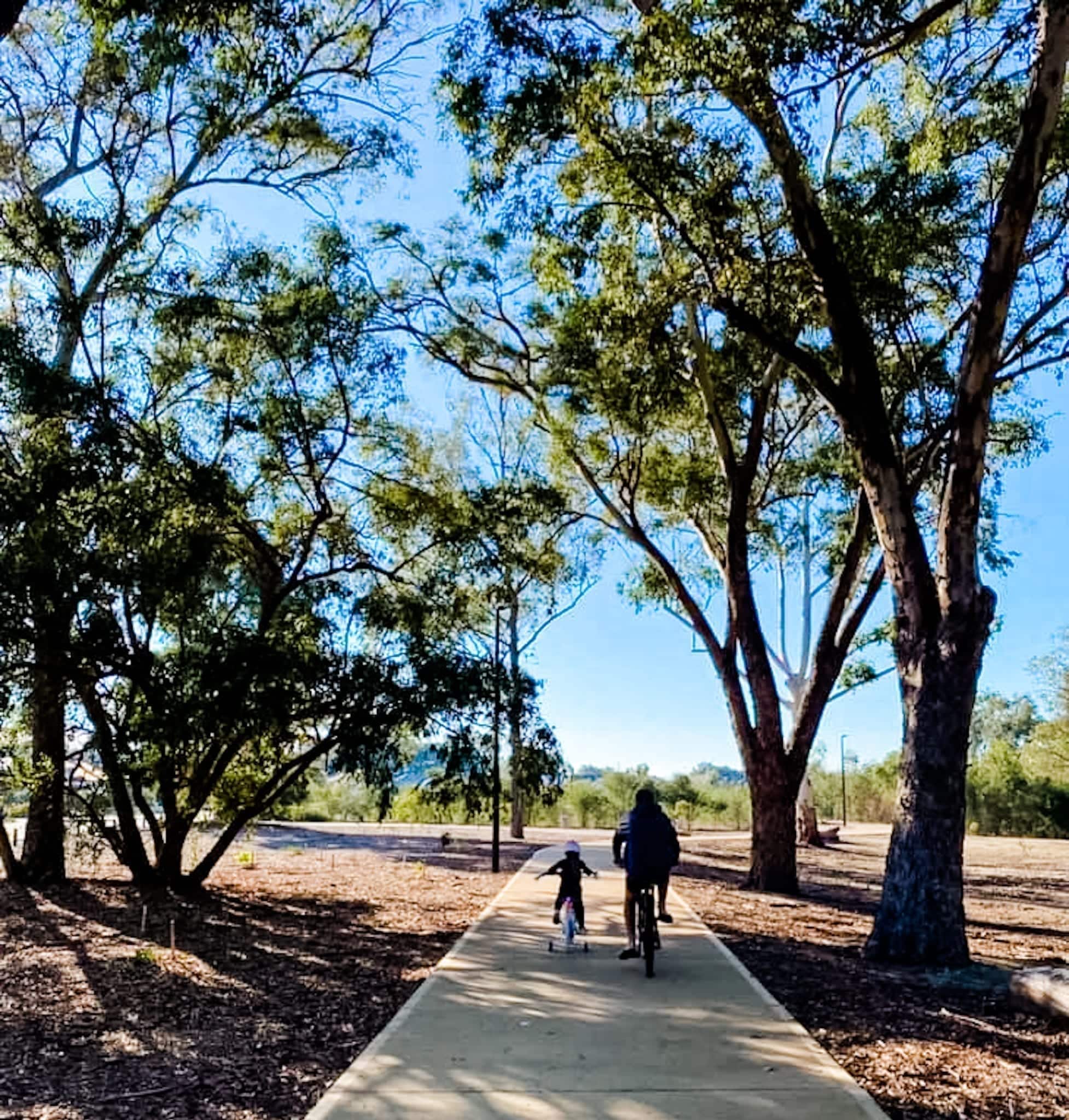 We had a really lovely morning walking around the wetlands at Featherflower Park, my little girl was very excited to see what play area was going to be next and my newborn slept the entire time in the pram thanks to the footpath, great pram access.
Location
No Records Found
Sorry, no records were found. Please adjust your search criteria and try again.
Google Map Not Loaded
Sorry, unable to load Google Maps API.
Member Reviews