Riversdale Pass, South Lake
Fairway Park has recently been upgraded by the City of Cockburn.  It is a gorgeous little space with a sweet Fairy theme.
The playground has been designed with imaginative play in mind with a fairy theme, there is a gum leaf pod cubby house just alongside a mushroom table & chairs set, perfect for your little fairies, pixies, gnomes or pirates to have a snack while planning their next adventure.
A hollow log with mushroom climbing steps and a ride-on snail to add to the fantasy play.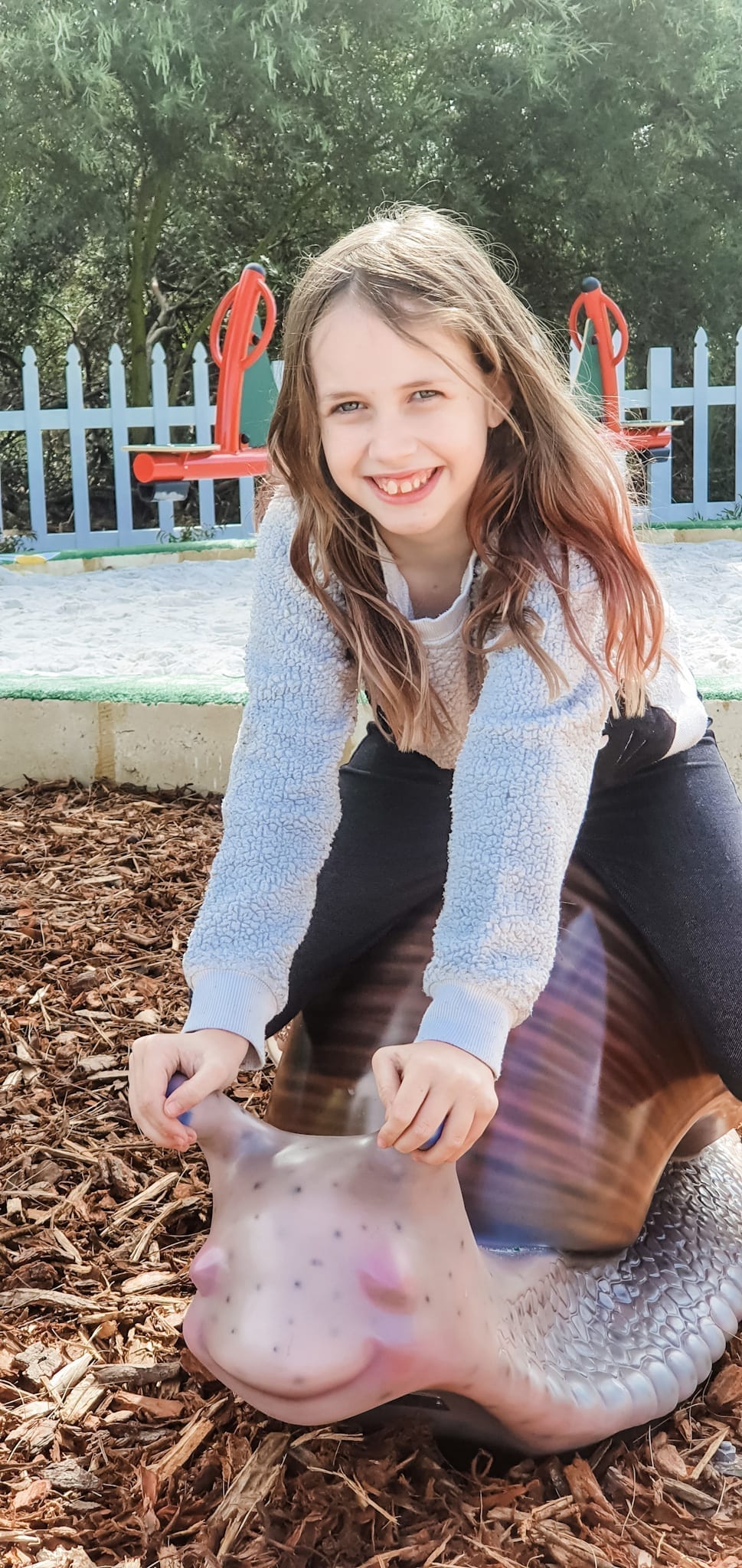 In the sandpit you will find a see-saw and also some hidden fossils.  We didn't know about the hidden fossils when we visited so it looks like a return trip is on the cards to have a dig.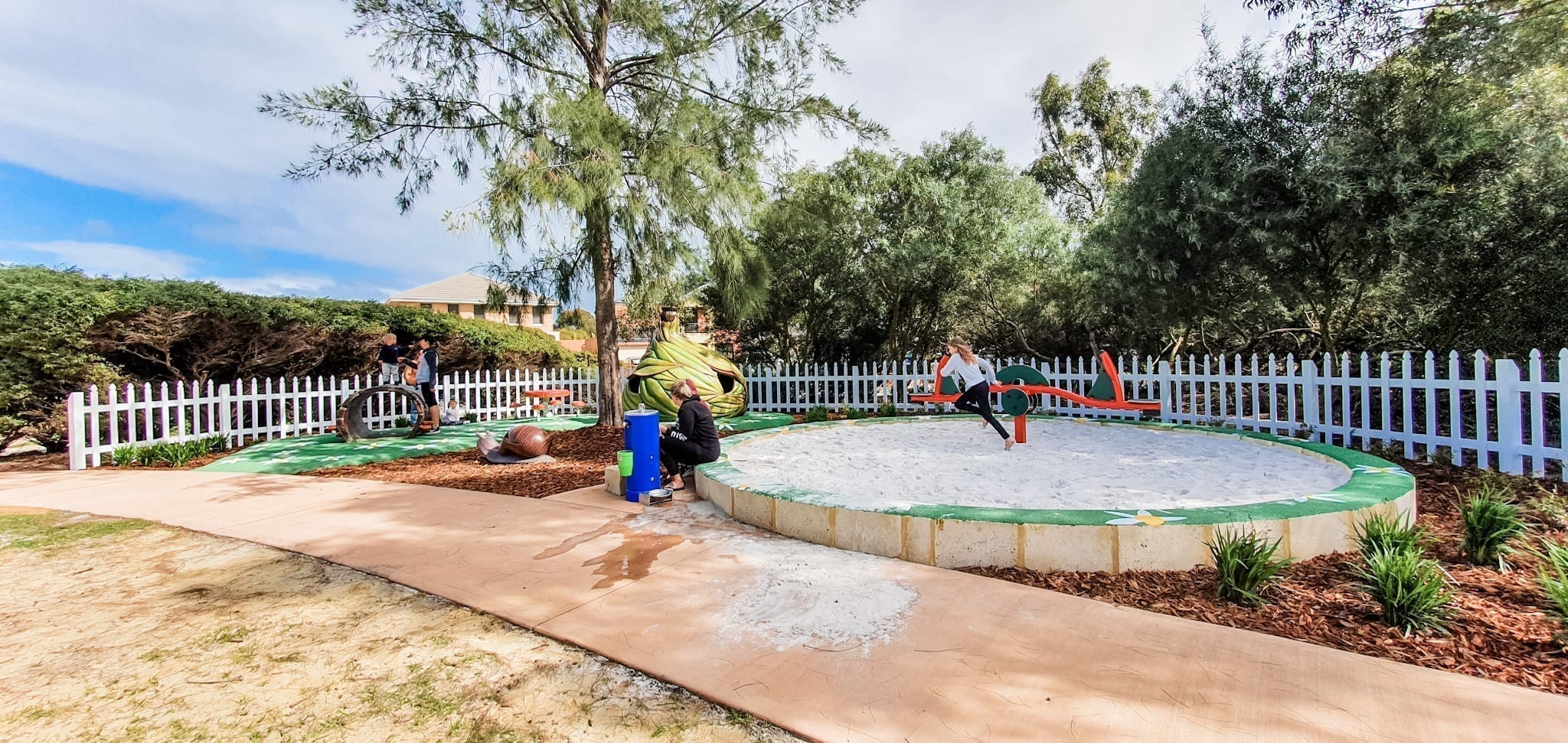 There is a large grass area alongside the play space, perfect for a picnic or ball games with a bench seat along the path and there is a water fountain that includes a dog bowl at the bottom next to the sandpit.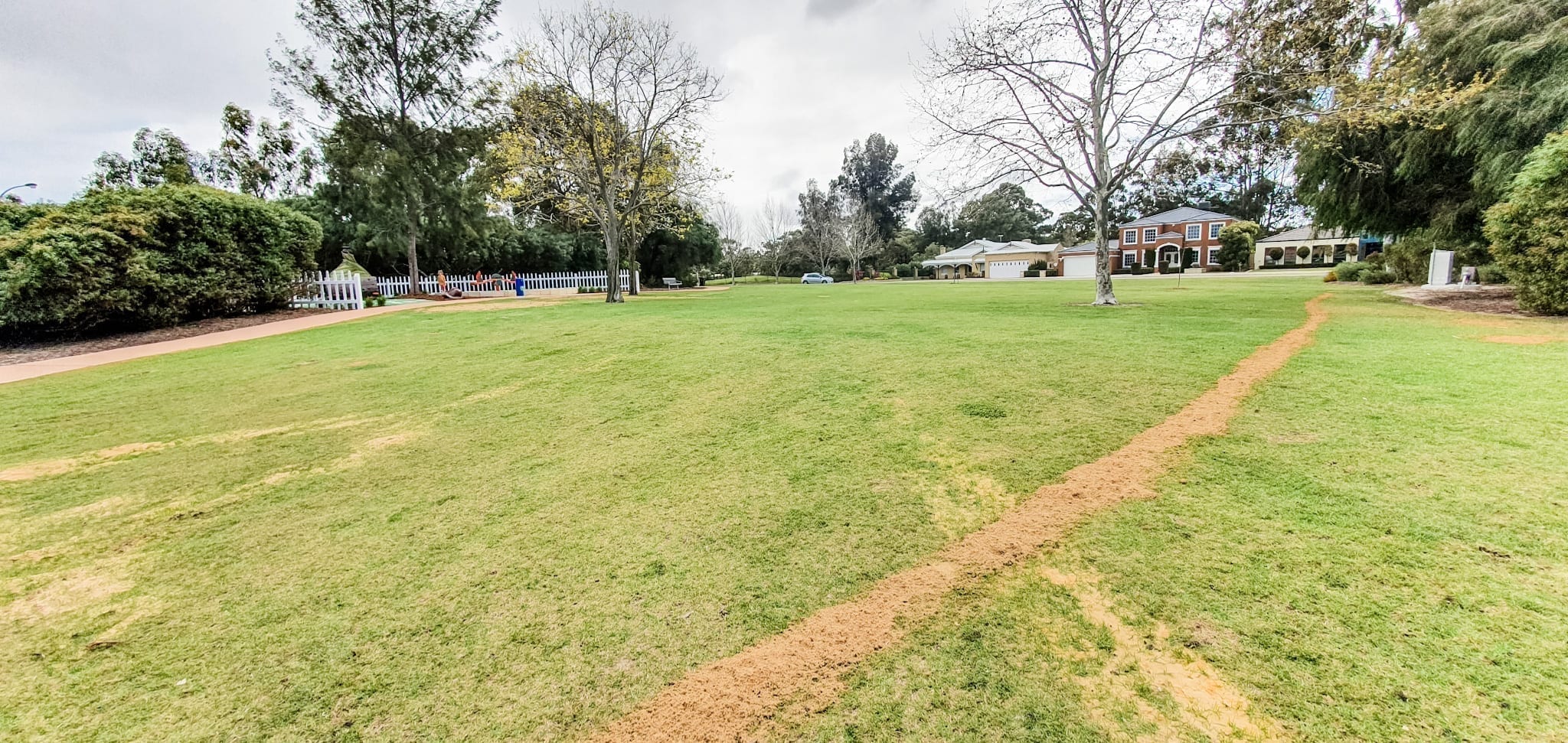 It is situated within a well established residential area, parking is very limited.  There are no BBQ facilities or toilets.
Location
No Records Found
Sorry, no records were found. Please adjust your search criteria and try again.
Google Map Not Loaded
Sorry, unable to load Google Maps API.
Member Reviews