46 Clarkson Road, Maylands, Western Australia
Clarkson Reserve, Maylands
Clarkson Reserve is a hidden gem in the leafy suburb of Maylands. It features a small nature playground, bike and scooter paths and gorgeous river views.
On arriving, Miss 4 raced to the play area. This is mostly sand-based and features wooden balancing beams and flat logs to hop across.
There is also a large birds nest swing surrounded by a wood chip base. This was a hit! Miss 4 kept going back to play here.
The main feature of the playground, however, is the wooden play fort. Children can access this via a climbing wall or by climbing over a rope net. Miss 4 loved the climbing challenge.
From the top, children are then able to slide down into the sand. This play area would be well suited to smaller children such as toddlers or preschoolers. Bring along some trucks or digging toys and little builders would be in heaven.
For older kids, there's a double-sided rebound wall. This is perfect for ball games or bring along your tennis rackets for practise. There's also long winding bike paths along the river. These paths are sealed and run past Tranby Reserve and Peninsula Farm to the north and Maylands Waterland and Lakes Brearley and Bungana to the west.
The play area is located behind the Maylands Tennis Club. As such, there are a number of courts available through the club.
In addition to the play equipment, we also found a selection of exercise equipment. A stationary bike and an ab-hip rocker stand adjacent to the play area on the other side of the driveway. Miss 4 had as much fun with these as the playground!
The atmosphere at the reserve is a peaceful one. Surrounded by birdsong, we saw lorikeets, black swans, magpies and more. Corellas flew down to drink from the water fountain. We saw swans alight on the river, and we even saw a boat or two go by.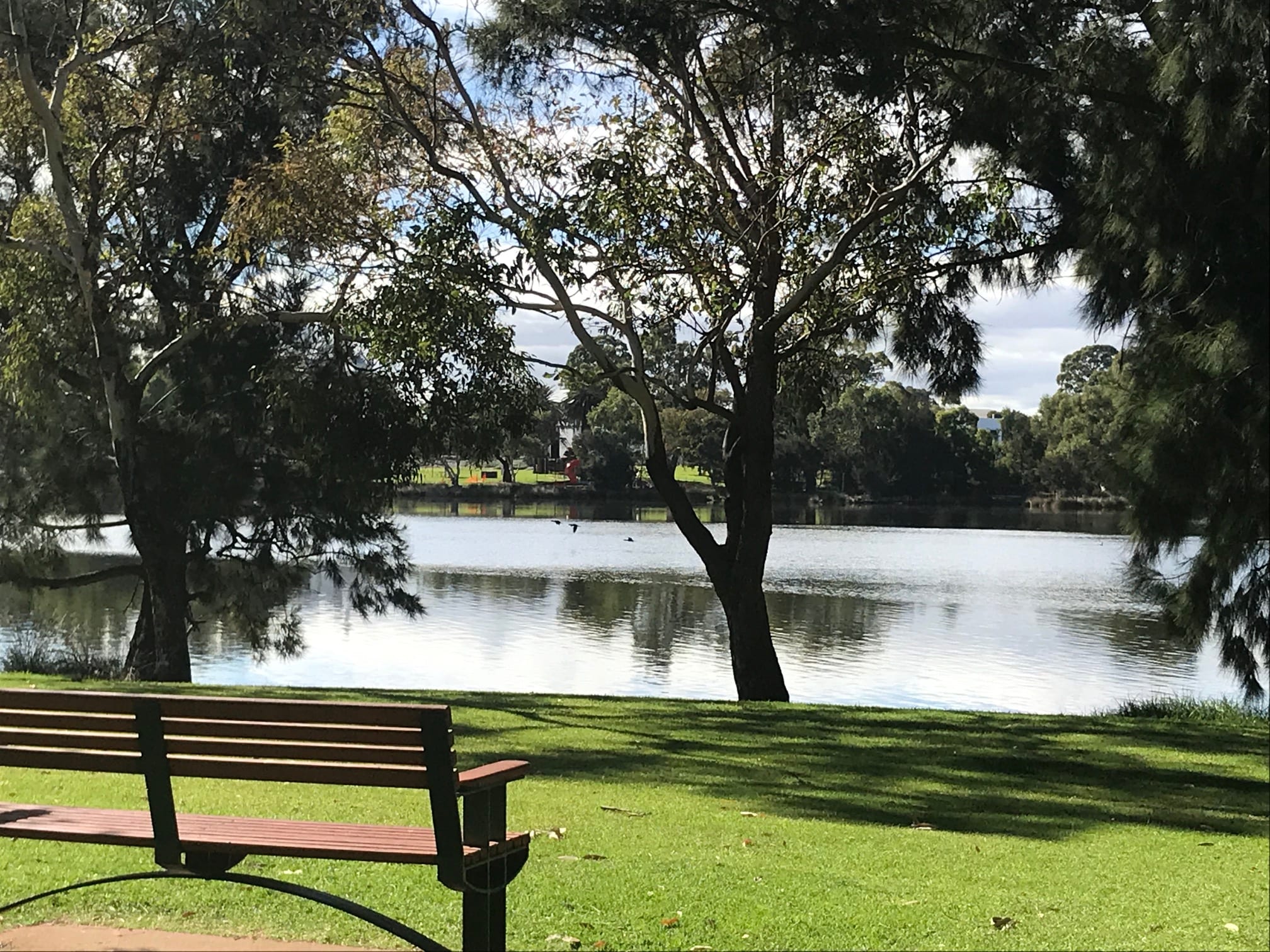 The facilities are the reserve are excellent. We found public toilets, lots of parking and a number of covered picnic tables. There is even a gazebo available if you're planning a large gathering. City of Bayswater's website lists barbecues as available. However, we didn't see any. It's possible they're located further along the paths past the gazebo though.
Overall, this is a lovely park for a play or a catch up with friends. Depending on the time of day, the play area is naturally shaded by large trees. We'd suggest taking sunscreen and hats just in case.
Clarkson Reserve, Maylands
Located at 46 Clarkson Road, Maylands.
Find more playgrounds in Perth
Location
No Records Found
Sorry, no records were found. Please adjust your search criteria and try again.
Google Map Not Loaded
Sorry, unable to load Google Maps API.
Member Reviews