Cheltondale Park is a gorgeous little park, with two innovative playground areas, which has recently sprung up in the suburb of Madeley in the City of Wanneroo. The park is filled with over 100 mature trees and bountiful natural bush areas, as well as green lawns ideal for picnics under the shade of the trees.
Located in the grassed area is a small playground on a woodchip surface. The play equipment is decorated in vibrant and colourful abstract patterns that lend a fun and cheerful vibe to the playground and encourage a lot of imaginative play.
The "Grafic Games" play equipment is the first of its kind to be installed in WA, and is made by an innovative design company called Proludic. The new Seabreeze Park in Waikiki is another one of Proludic's exciting play spaces.
The main play structure includes a curved climbing ladder, as well as steps, leading up to a cosy roofed hideout that also acts as a lookout point. There is a bridge leading to another platform with tactile games built into the sides. The medium sized slide is suitable for all ages. Down below is a sitting area for small people, with a table to conduct important business.
A curvy snake rocker on springs provides fun for one rider, while another bird rocker can seat three kids at a time for a wild ride!
Nearby, an enticing netted hammock is a possible spot for Mum to lie down for a minute or two… if the kids let her.
Curving cemented pathways (perfect for scooting) wind through the park and lead to another play area that is more nature based and kinetic, once again with woodchip on the ground. Here you will find four swing options – traditional swings, a basket swing, and a very original swing with two seats that rotate as well as bounces gently. There is also a fun spinning roundabout that provides good entertainment for multiple kids at a time. In addition, there are several wooden logs and poles for practising balancing skills.
Cheltondale Park lends itself to nature play – when we visited the kids were collecting sticks and seed pods, and spying out birds and insects as well as wildflowers amongst the gorgeous bushes and trees. There are a few information plaques to tell you more about the park's flora and fauna.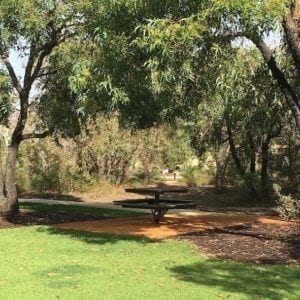 There are two picnic tables with benches, as well some sitting benches dotted along the pathways.
Because Cheltondale Park is surrounded by local residents, there are no public toilet facilities. A small section of parking is provided but mostly it is parking on the streets that form the perimeter on all 4 sides.
Find more playgrounds in Perth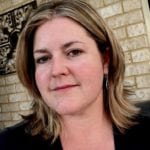 Georgia Millad is a busy mum of two gorgeous girls. She contributes reviews of kid-friendly places and events around Perth, and has a mild obsession with grammar rules and spelling. Georgia has recently qualified as an EA, expanding on her mum skills to support kids in the classroom.
Location
No Records Found
Sorry, no records were found. Please adjust your search criteria and try again.
Google Map Not Loaded
Sorry, unable to load Google Maps API.
Member Reviews